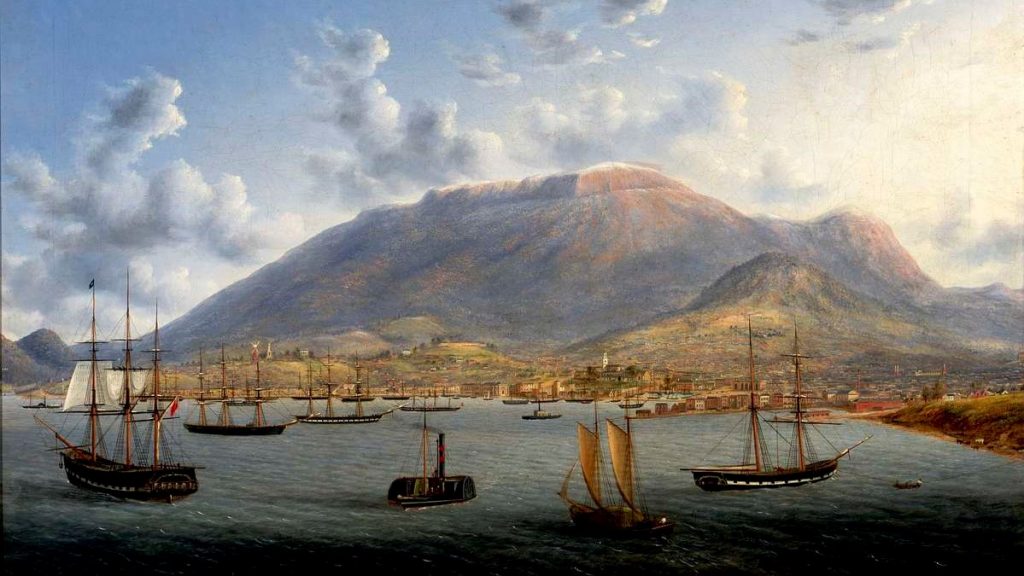 James Bicheno (1785-1851) was one of the Colonial Secretaries of Van Diemen's Land.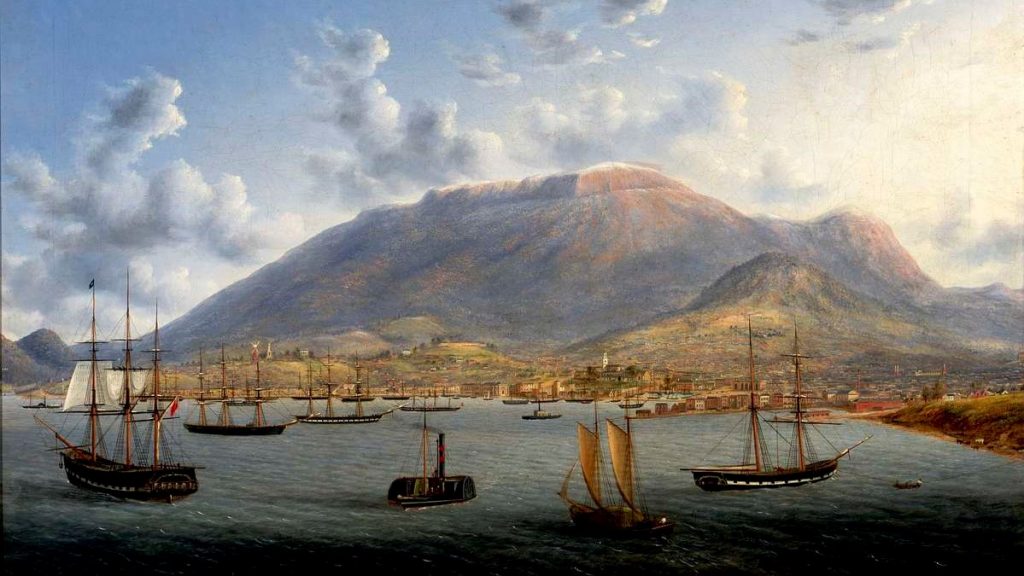 Early life
James Bicheno was born on 25 January 1785 at Newbury in England. His father, Reverend James Bicheno, was a Baptist minister, schoolmaster, and author of a number of books and pamphlets on biblical prophecy, nonconformity, papal tyranny, and restoration of the Jews.
Bicheno grew up at Newbury in England. There, he wrote An Inquiry into the Nature of Benevolence, Chiefly With a View to Elucidate the Principles of the Poor Laws, and to Show Their Unmoral Tendency, which was published in London in 1817. Bicheno expanded the book in 1824 and re-published it as An Inquiry into the Poor Laws.
He published another book in 1819. Titled In Observations on the Philosophy of Criminal Jurisprudence … With Remarks on Penitentiary Prisons, it argued that punishments inflicted on prisoners were too severe. It also objected to burdening the colonies "with the refuse from prisons".
Bicheno married in 1821, but his wife unfortunately died in childbirth within a year.
Career progress
On 17 May 1822, Bicheno was called to the Bar of the Middle Temple. He joined the Oxford circuit, but did little legal work. He instead continued his economic and scientific studies.
Bicheno was elected a fellow of the Linnean Society in April 1812. He had two papers published in the Society's Transactions in 1818, and had a third one published in 1827.
In 1825, Bicheno was elected Secretary of the Society.
Bicheno resigned as Secretary in 1832, and went to live at Tymaen, near Pyle in Glamorganshire. It was here that he became a partner in some iron-works. The works proved to be an unsuccessful investment, so Bicheno looked for profitable employment elsewhere.
Ireland
Bicheno toured Ireland in 1829, and subsequently published Ireland and its Economy, which examines the applicability of the Poor Laws to Ireland, among other things.
In this book he had an eerily prescient view of the risk of famine in Ireland:
"As long as the potatoe lasts, he and his family have abundance. They thrive under it, and with plenty of ventilation, enjoy good health, and have the clearest skins in the world. But if the crop fail, or the season should prove very unfavourable for preserving it, the months of April and May are trying seasons. Then it is they are driven to subsist upon weeds, fevers spread, and the utmost distress prevails."
The Great Famine commenced in 1845, and led to approximately a million deaths and a million emigrations from Ireland, ironically some of them to Van Diemen's Land.
James Bicheno was subsequently appointed to Archbishop Whateley's commission into conditions of the poor in Ireland. He disagreed with the other commissioners, and wrote a separate report.
Colonial Secretary of Van Diemen's Land
In September 1842, Bicheno was appointed Colonial Secretary of Van Diemen's Land at a salary of £1,200 (£136,716 in 2019 money). He arrived in Hobart in April 1843.
He was wise enough to treat his official duties with detachment. Of all the early Colonial Secretaries of Van Diemen's Land, Bicheno's personal views were least reflected in the official records.
His quiet efficiency and punctual methods were comfortably masked by a portly figure, jovial manner, and homely speech. One newspaper described him as a debater with useful powers that were conveniently adapted to the convictions of the legislators. But his report on the colonial press, requested by Earl Grey in 1847, was much more perceptive than the superficial jibes of his critics.
Bicheno worked well with Lieutenant-Governors Sir John Franklin and Sir John Eardley-Wilmot. He even got on well with Lieutenant-Governor Sir William Thomas Denison, whose personal relationships were seldom peaceful. Whenever a Lieutenant-Governor was criticised, Bicheno would quickly defend their integrity.
The colony experienced a deep economic depression in the 1840s, and Bicheno had to refuse employment to several medical officers and clerks who were unwanted in New South Wales.
At the same time, Van Diemen's Land had to receive prisoners sentenced to transportation in New South Wales. Requests to allow conditionally pardoned convicts to seek work on the mainland were rejected.
Bicheno was shocked when, on 31 October 1845, the 'Patriotic Six' walked out of the Legislative Council, leaving it without a quorum. But he was even more shocked by the scandals that surrounded Lieutenant-Governor Eardley-Wilmot. In March 1846, he wrote to the editor of the Naval and Military Gazette demanding retraction of false statements about Eardley-Wilmot. Nevertheless, Bicheno seemed too much on the government's side to please the colonists, who nicknamed him 'The Old Hen'.
Bicheno declared that the colonists' demands for no taxation without representation were wildly revolutionary. He also said that their claims for control of the Crown's revenue were monstrous.
Art, music, and good living
Bicheno found great satisfaction in art, music, and good living.
In 1844, he served as president of the committee that planned the first public exhibition of paintings in Australia.
Bicheno also pursued his interest in botany.
He a period of time experimenting with plants on the banks of the New Town Rivulet, and in 1849, he lectured on 'The Philosophy of Botany' as Vice President of the Mechanics' Institute. He proclaimed that "gardening advances civilisation by combining the innocent, useful and beautiful."
Death and legacy
Bicheno died in Hobart on 25 February 1851 after a short illness.
His estate of less than £1,600 (£225,046.91 in 2019 money) was left to his relations and the one remaining servant of the five he had brought with him from England in 1843.
His herbarium was bequeathed to the public museum at Swansea in Wales. His library of 2,500 books was bequeathed to the first public library of Tasmanian on the condition that colonists contributed £300 (£42,196.30 today) to his estate.
The town of Bicheno was named after him. The Bicheno finch (Taeniopygia bichenovii) was also named after him.
Source: Tasmanian Times https://tasmaniantimes.com/2020/07/james-bicheno-biography/#utm_source=rss&utm_medium=rss&utm_campaign=james-bicheno-biography