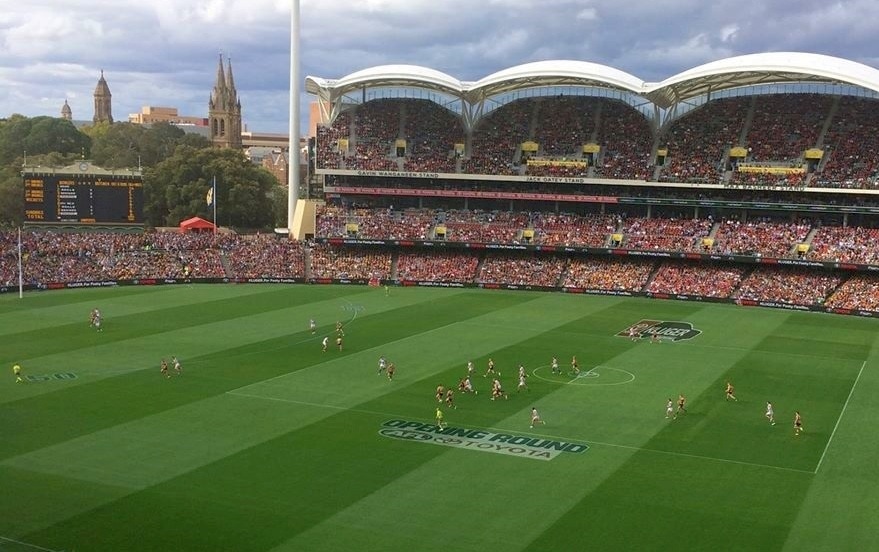 Medical and sports experts have a range of views on the timing of bringing sporting crowds back.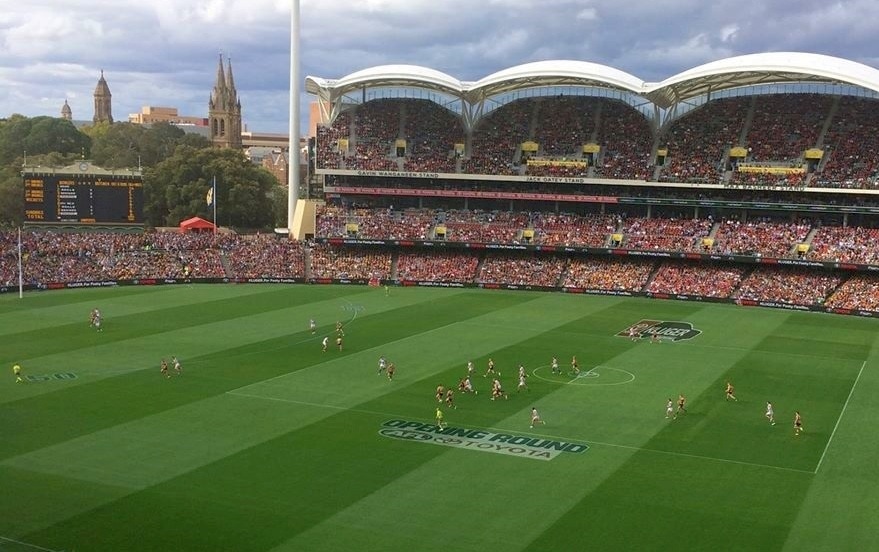 With calls to allow mass gatherings following large protests across Australia over the weekend – and the announcement that a crowd of 2240 is set to attend an AFL match in Adelaide on Saturday – is it time to lift Australia's COVID-19 restrictions? Australian experts respond.
Paul Griffin is Director of Infectious Diseases at Mater Health Services, Associate Professor of Medicine at the University of Queensland, and Medical Director and Principal Investigator at Q-Pharm, Nucleus Network.
"Australia has achieved an excellent level of control of SARS-CoV-2 largely due to evidence-based advice from relevant experts, including the Australian Health Protection Principal Committee, the appropriate adoption and dissemination of this advice from leaders and, above all else, strong engagement from the community.
We now have a level of control that permits a relaxation of broader restrictions, this is provided we maintain engagement from individuals in the community to continue to uphold the fundamental mitigation strategies including hand hygiene, social distancing, an appropriately low threshold for testing and staying isolated if unwell.
My fear is that if the restrictions on borders and sporting events are not appropriately relaxed in a consistent and transparent manner, obviously in a controlled way in accordance with advice from the expert groups largely responsible for our success, and particularly if there is ongoing inconsistency in how this is done, then we risk undermining confidence and disengaging the community who really are ultimately responsible for our success. This may then contribute to, rather than mitigate the risk of, larger outbreaks or clusters and perhaps even a second wave. The global burden of COVID-19 continues to increase, and while well controlled in this country at present, we will need everyone to remain on board to keep it that way."
Professor Jon Watson is Dean of the Faculty of Health and Medical Sciences at the University of Western Australia.
"It is fantastic that Australia is able to start having these conversations about the return of crowds and community sport; it really shows how well we have done in reducing community transmission and eradicating the virus. The evidence we have suggests that 1.5 metres is a safe distance apart to reduce the risk of transmission of the virus. However, this is going to be difficult to achieve at sporting events and in community sport.
So then the discussion turns to our acceptance of risk.
We have to decide at what level the benefits of sport, travel, social interactions, hospitality, tourism, and business outweigh the risk of COVID-19 infection.

There is no right or wrong answer to this, and different countries around the world have taken different approaches.
In my view, community transmission in Australia is now at a very low level, and we have excellent facilities and resources for testing, contact tracing and treatment in place. A month ago, the risk would have been higher than the benefits. Now, the benefits in Australia are higher than the risk.
So, I support the decision to continue gradually lifting the restrictions. We need to continue to observe good hygiene as this occurs, and also if anyone feels unwell they should not participate and they should be tested. That is a long term cultural shift that should continue into the future. Hopefully, by doing this we can enjoy the wonderful lifestyle and benefits that we have in Australia whilst continuing to minimise the risk of a future outbreak."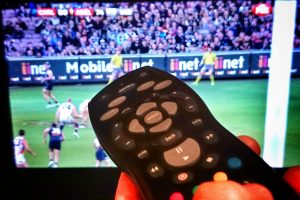 Professor Eckhard Platen is a Professor of Quantitative Finance in the School of Mathematical and Physical Sciences at the University of Technology, Sydney.
"Australia, like New Zealand, has the unique chance to eliminate COVID-19 community transmissions. This would allow a much wider range of economic and social activities than most other countries could safely permit. Our modelling shows that the probability to achieve elimination within the next two weeks changes from 'almost certain' to 'not at all likely' if one does not maintain sufficient social distancing until then.
The probability that there is still at least one single infected individual in a crowd of 2000 spectators of a match is currently not negligible but would become negligible after elimination in two weeks. An infected person would almost certainly infect several individuals in a large crowd and such an incident would significantly delay the elimination of the disease in Australia. The economic and social gain from allowing a selected group of fans to enjoy a match now as a crowd and not in front of a TV screen seems not to offset the potential economic gains that the elimination of the disease would bring for our country."
Dr Tom Heenan lectures on sport and Australian Studies in the Monash Intercultural Lab at Monash University. He has conducted extensive research into sports in Australia.
"The messaging around public gatherings and COVID-19 continues to be muddle-headed. Many politicians questioned the wisdom of mass public gatherings with last weekend's Black Lives Matter marches, but they must be more direct when dealing with the major football codes, With clusters still evident in major cities, some AFL clubs seem to think they have acquired their own type of herd immunity. Football is not immune from the need to limit movement and continue social distance practices. The introduction of small crowds to AFL games will provide clubs with some welcome revenue, however, it will create unnecessary movement across cities when people are still being asked to work from home and limit travel on public transport.
COVID-19 is extremely contagious and the consequences of the Black Lives Matter marches are yet to be felt. Perhaps there will be none and Australia avoids multiple spreads. But this is not the time to roll the COVID dice. To introduce crowds – no matter how small – only muddles the message that no herd, not even the AFL and NRL tribes, are immune from this virus."
Source: Tasmanian Times https://tasmaniantimes.com/2020/06/right-time-mass-gatherings/#utm_source=rss&utm_medium=rss&utm_campaign=right-time-mass-gatherings