Irish Exiles in Van Diemen's Land: a few notes by Heather Donaldson
7 min read
<p><img width="531" height="299" src="https://tasmaniantimes.com/wp-content/uploads/2020/02/The-Rising-of-1848-5.jpg" alt=""></p> <p>With St Patrick's Day coming up fast – 17 March, the national day of Ireland – Tasmanian Times is proud to present this two-part series about the connection between some Irish proto-revolutionaries and the then Van Diemen's Land. For these articles, Heather Donaldson's notes have been elaborated by Callum Jones. We hope you'll enjoy the […]</p> <p>The post <a rel="nofollow" href="https://tasmaniantimes.com/2020/03/irish-exiles-van-diemens-land-heather-donaldson/">Irish Exiles in Van Diemen's Land: a few notes by Heather Donaldson</a> appeared first on <a rel="nofollow" href="https://tasmaniantimes.com/">Tasmanian Times</a>.</p>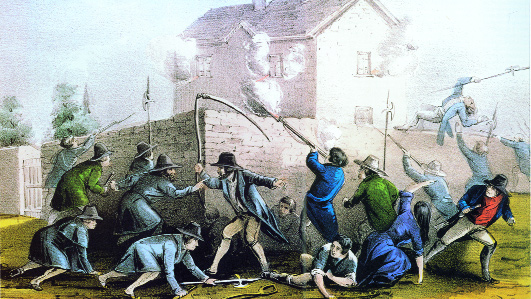 With St Patrick's Day coming up fast – 17 March, the national day of Ireland – Tasmanian Times is proud to present this two-part series about the connection between some Irish proto-revolutionaries and the then Van Diemen's Land. For these articles, Heather Donaldson's notes have been elaborated by Callum Jones. We hope you'll enjoy the series, which will conclude next week with the adventures of the swashbuckling John Mitchel.
---
This amazing story spans three continents and three important periods in history:
the Great Famine in Ireland (1845 to 1849), the Young Ireland movement, and the 1848 Rebellion;
the end of convict transportation to Van Diemen's Land in 1852 and name change to 'Tasmania' in 1855; and
the American Civil War (1861 to 1865).
Two million people died during the Great Famine in Ireland. Another one and a half million were forced to emigrate. The Young Ireland movement emerged as a result of the appalling conditions of the time. It began as an intellectual and literary movement and became an armed uprising. Its leaders were imprisoned, killed or fled to America.
Seven of its leaders were exiled to Van Diemen's Land.
These men were not troublemakers. They were mature, well-educated, and wealthy men who had nothing to fear personally from the famine. They were overwhelmed by the desperate conditions around them. They were patriots whose only crime was the love of their country.
The Leaders of the Young Ireland movement
Thomas Francis Meagher. A young law student. Son of the Mayor of Waterford. Educated in England. Catholic. Single. Wealthy.
John Mitchel. A 33-year-old solicitor. Son of a Presbyterian minister. Married with children. Wealthy. Protestant.
Kevin O'Doherty. A medical student. Son of a Dublin solicitor. Engaged. Sober. Conservative. Catholic.
Patrick O'Donohue. A well-educated law clerk. Married with a child. Not wealthy. Catholic.
John Martin. A mature 36-year-old Presbyterian of the landed gentry.
Terence McManus. A prosperous 25-year-old businessman who was earning £1,000 pounds a year in 1848. Catholic.
William Smith O'Brien. A 45-year-old Member of Parliament. Son of a Knight, brother to a Peer. Educated at Harrow and Cambridge. Serious-minded. Conservative. Protestant. Married with children.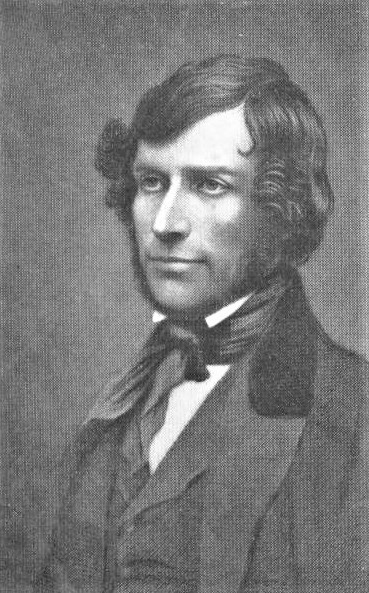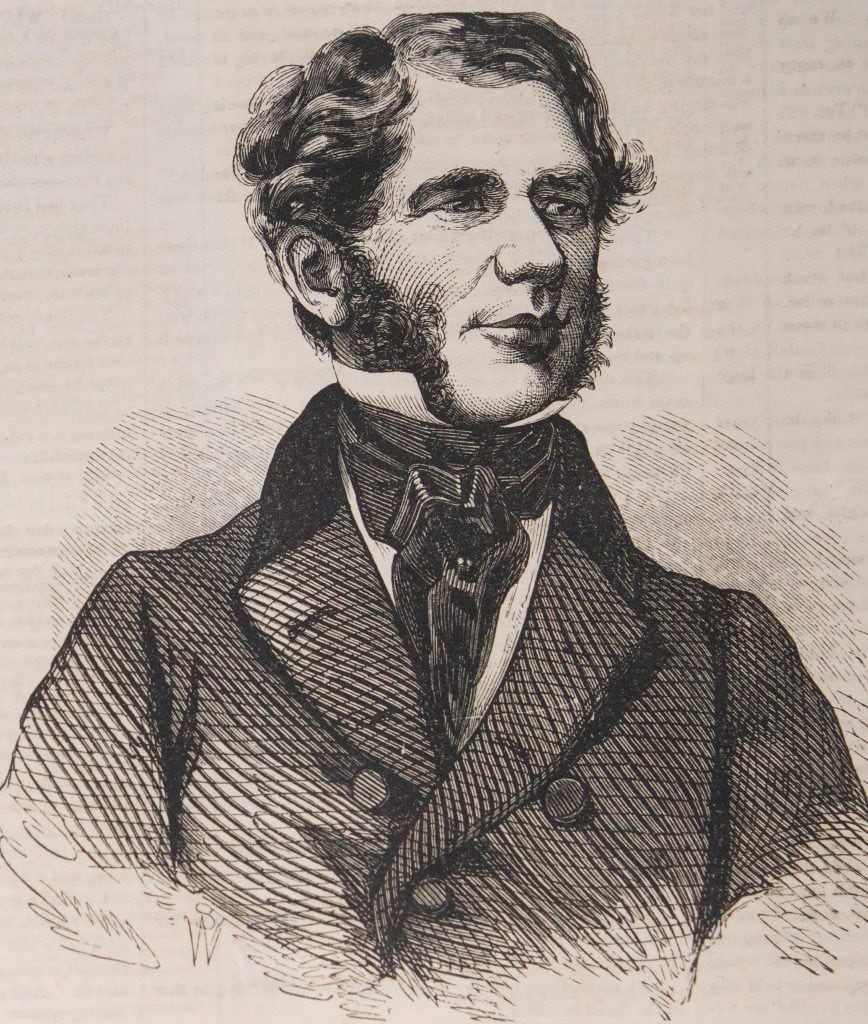 Their exile in Van Diemen's Land
Once these seven patriots arrived in Van Diemen's Land, they were separated so that they couldn't conspire together. Meagher was sent to the central town of Ross, O'Doherty was sent a bit further south to Oatlands, O'Donohue was sent to Hobart, McManus was sent to New Norfolk in the Derwent Valley, Mitchel and Martin were sent to Bothwell in the highlands, and Smith O'Brien was sent to Maria Island off the east coast.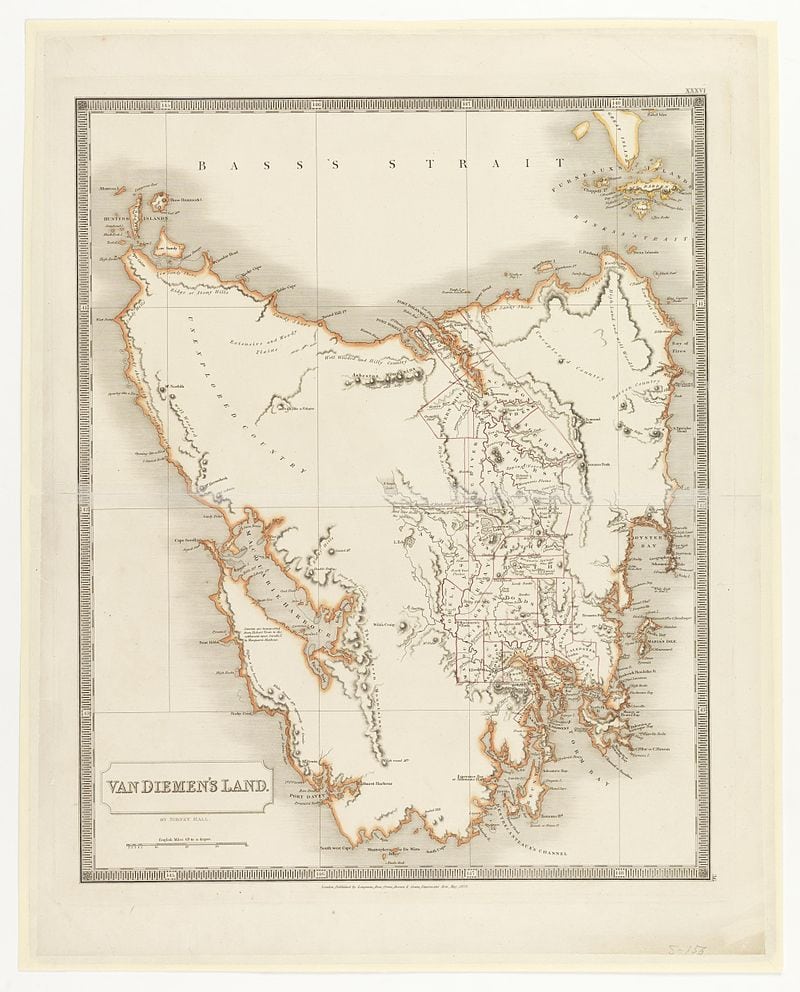 The story of these men in Van Diemen's Land is incredibly interesting, exciting, and historic. They are woven into the history of this island with blood and tears.
While the people of Van Diemen's Land were generally sympathetic to the Exiles, Governor Sir William Denison gave them a hard time. He sent some of them to Cascades and Port Arthur for meeting outside their districts.
Escapes
Four of them eventually escaped from Van Diemen's Land. Their escape stories are among the best escape stories ever told. Westbury (my home town) was central to the escapes, with help from its mainly Irish population.
McManus was the first to escape in 1851. He fled to to the United States, where he died in 1861 following an accident. The Irish Republican Brotherhood raised money to have his body returned to Ireland and reaped a political windfall. His body was greeted by a crowd of 100,000 people when it arrived in Cork in Ireland. It was transported to Dublin by train, arriving at day-break to a city ablaze with torches. 50,000 marchers and hundreds of thousands of spectators escorted him to his grave at Glasnevin Cemetery.
Thomas Meagher escaped in January 1852. He travelled over mountains to Westbury, where he spent some time with the local priest before travelling to the coast with help from locals. The Barrett brothers then rowed him to Waterhouse Island to wait for a steamer to take him to the United States, but it never came came. The Baretts stayed with Meagher for three days before going back for food. Meagher was alone on the island for five days until boat arrived. He feared it was the police, but there were, in fact, a gang of escaped convicts bound for the Ballarat gold rush. They made a huge stew and shared with him. They two days and three nights with him. On the third day, a ship passed the island. There was a gunfire signal, and the captain was seen waving a white handkerchief from the rigging. The convicts took Meagher out to the ship in their boat, and he leapt onto the ship. Meagher eventually arrived in the United States later on in 1852. He went on to become a Brigadier-General in the Civil War, and was later elected Governor of Montana. He was about to lead troops against the Sioux leader, Red Cloud, when he disappeared overboard in the Missouri. It is believed that the Vigilantes got him. He was 41.
Patrick O'Donohue was smuggled away by friends, who concealed him for six weeks. He was hidden in a stove and put on a steamer in Launceston, but the police arrived and searched ship, so he was quickly hidden on the wharf. The ship took him to Melbourne two weeks later. The captain of another ship agreed to take O'Donohue to the United states, but took his money and left without him. O'Donohue eventually caught a ship to Tahiti, then took another to San Francisco. After many awful adventures, he finally arrived in Brooklyn and sent for his wife and children, but died the day they arrived, in January 1854.
Kevin O'Doherty stayed in Van Diemen's Land until he was pardoned in 1854. He returned to Dublin, but came back to Australia in 1860 and practised medicine in Brisbane. He was later elected to the Queensland Legislative Assembly, and eventually became the Minister for Health. He died in Queensland 1905.
John Martin stayed in Van Diemen's Land until he, too, was pardoned in 1854. He eventually married the sister of John Mitchel. He caught an illness from the cold on the day of John Mitchel's funeral in 1875, and died shortly after.
William Smith O'Brien refused a ticket-of-leave upon arrival in Van Diemen's Land, and was sent to Maria Island. He tried to escape while at Maria Island, but was caught and sent to Port Arthur as punishment. (The cottage he occupied at Port Arthur still stands today.) He eventually accepted a ticket-of-leave and went to New Norfolk to live. He was pardoned in 1854, and in 1856, he was allowed to travel back to Ireland. He died in Wales in 1864. (William Smith O'Brien's great-grandson, Donough O'Brien, lived in Tasmania. When he moved here, he did not realise the island used to be Van Diemen's Land. He would ride in a horse-drawn carriage in Westbury's first St. Patrick's Festival.)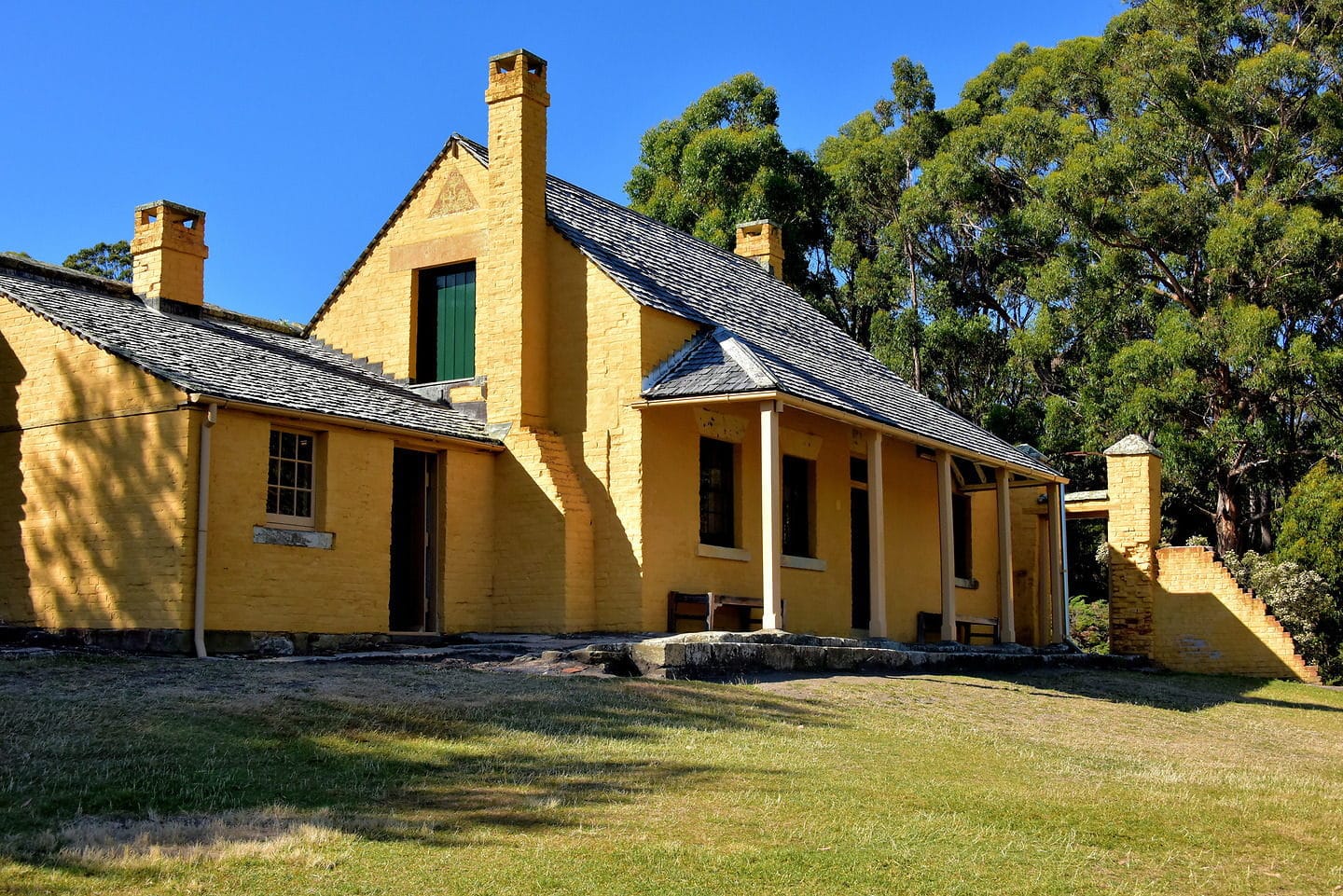 John Mitchel was gravelly ill when he arrived in Van Diemen's Land after a terrible two-year voyage. He was sent to Bothwell with John Martin so that Martin could care for him. He recovered and grew to love Van Diemen's Land and spoke poetically about its beauty. He eventually sent for his wife and children, who lived with him at Bothwell. His youngest daughter was born there, and she out-lived her whole family. Mitchell and his family eventually escaped to the United States. He and his sons would go on to fight in the American Civil War. His Jail Journal, which was published in 1868, tells of the Young Irelanders' lives in Van Diemen's Land. Mitchell passed away in 1875, aged 59.
Westbury's St. Patrick's Day festival
Westbury holds an annual St. Patrick's Day Festival to celebrate its (and Tasmania's) authentic, historic links with Ireland, and to promotes the richness of Irish culture.
It was launched in 1995. Thousands of people, and 120 mobile homes, poured into the village for the three-day the festival. All events were booked out in advance.
The festival has since become one of the major summer festivals in Tasmania. It has even won Meander Valley Community Event of the Year. It has given Westbury an important boost and a place on the tourism calendar.
It will celebrate its 25th anniversary on 21st March this year. It will run from 10 am to 4 pm, and will include music, dance, food and craft stalls, and children's activities.
You can find the event page on Facebook.
Westbury's role in John Mitchell's escape from Van Diemen's Land
John Mitchel passed through Westbury during his 1853 escape from Van Diemen's Land. The town's population was mostly Irish at this time.
Mitchel's escapades were so remarkable we're going to feature them in the second part of this series, coming next week.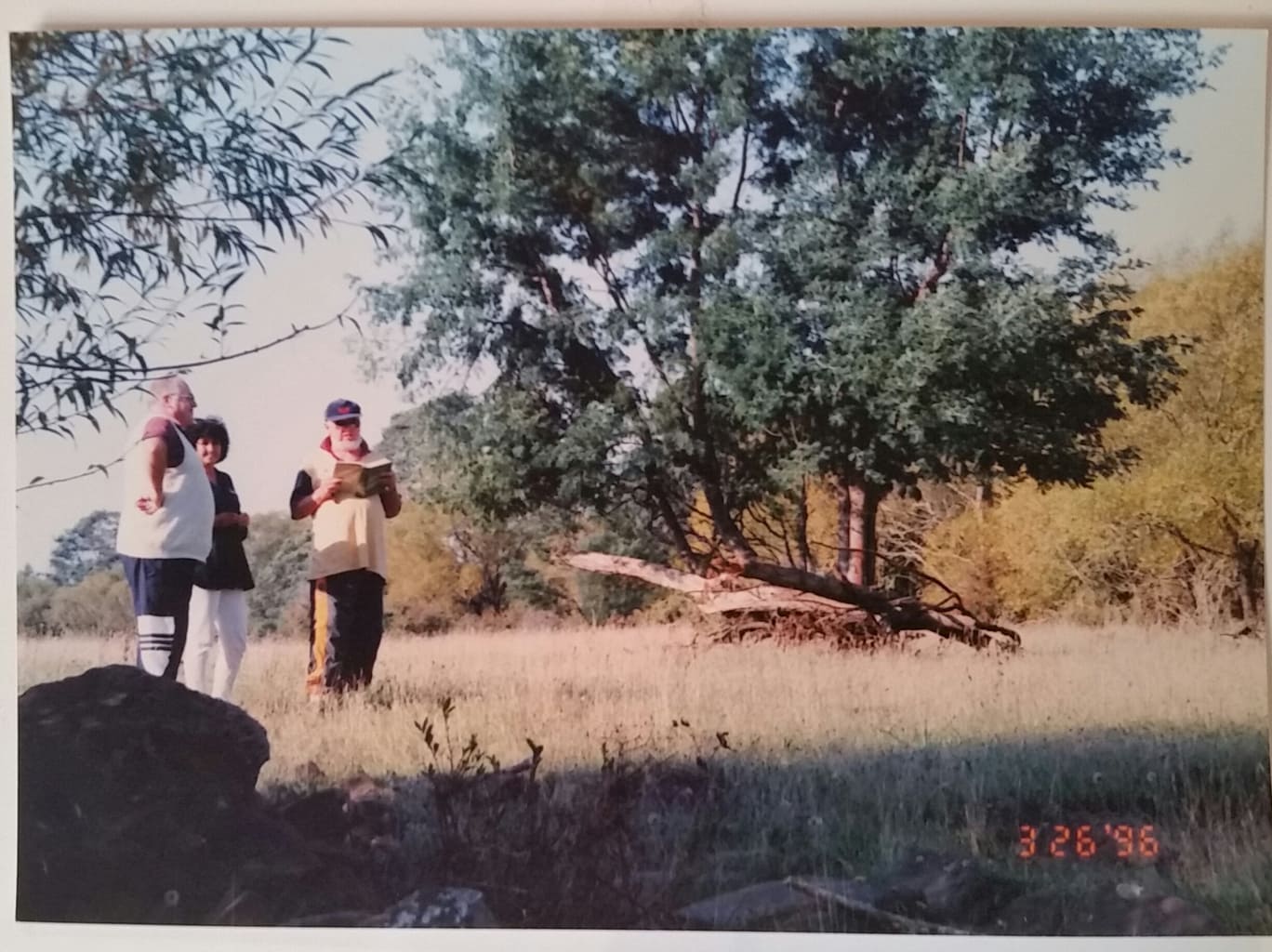 The post Irish Exiles in Van Diemen's Land: a few notes by Heather Donaldson appeared first on Tasmanian Times.
Source: Tasmanian Times https://tasmaniantimes.com/2020/03/irish-exiles-van-diemens-land-heather-donaldson/#utm_source=rss&utm_medium=rss&utm_campaign=irish-exiles-van-diemens-land-heather-donaldson