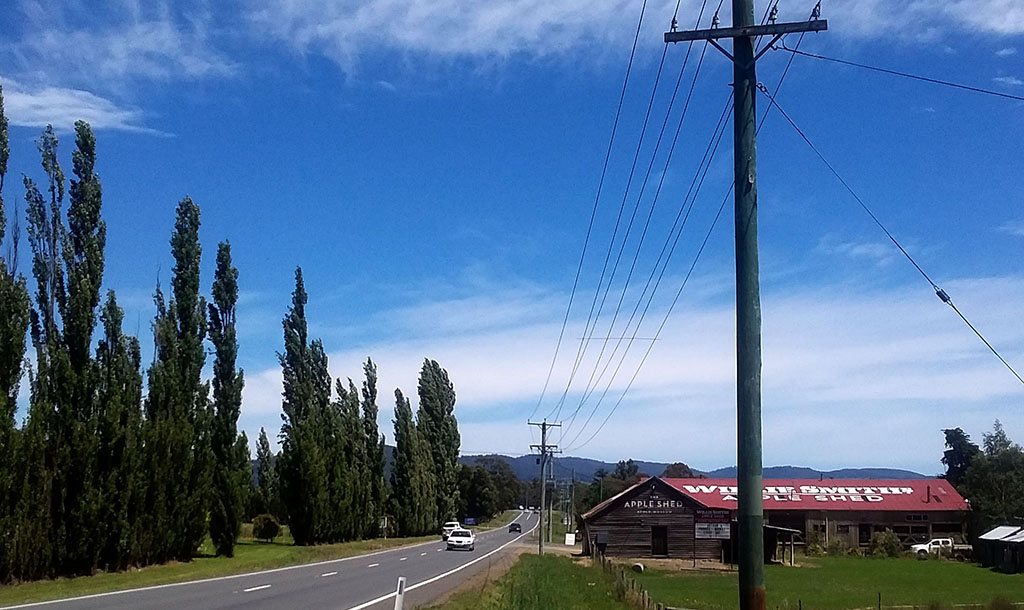 When Tasmanian Times did some digging into a 2018 state government grant of $1.5 million for road safety improvements in the Huon Valley, and discovered that because of a State Roads bungle the budget was going to be slashed by $380,000 (a 25% reduction), we published the story. TT also advised the Mayor and General […]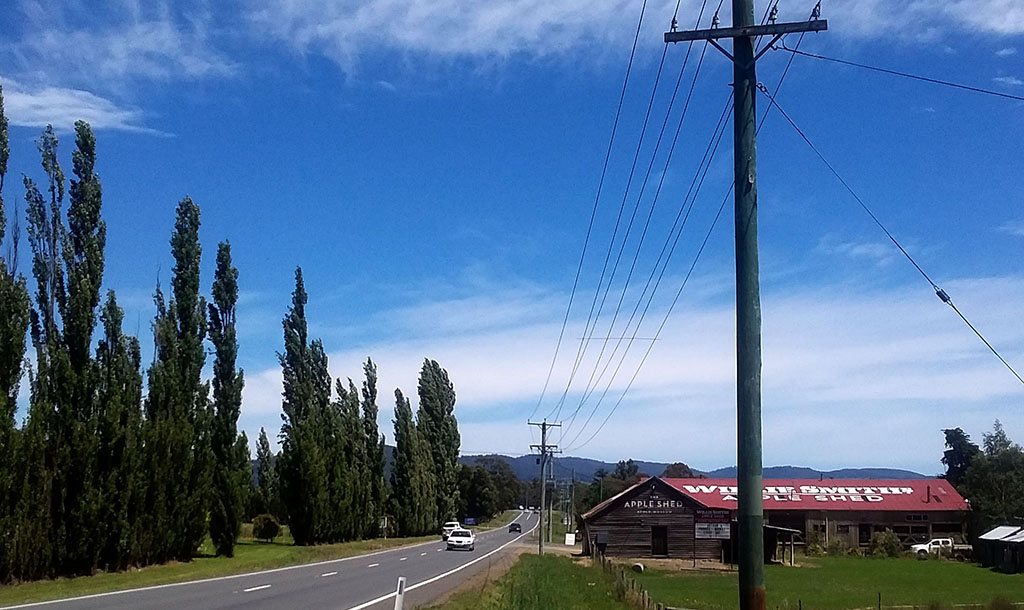 When Tasmanian Times did some digging into a 2018 state government grant of $1.5 million for road safety improvements in the Huon Valley, and discovered that because of a State Roads bungle the budget was going to be slashed by $380,000 (a 25% reduction), we published the story.
TT also advised the Mayor and General Manager that at our instigation the decision taken by State Roads was reversed: the previously written off $380,000 would now once again be available for the initial project as planned.
As 'Tasmania's broadest digital newsmagazine', TT writes articles of interest on Tasmania for Tasmanians. This sometimes means exposing issues that would otherwise go unreported in mainstream media. We do so with complete independence, without fear or favour, and we seek no accolades for our stories.
It is however rather odd that two weeks on from informing the Huon Valley Council of this good news, that neither the HVC nor Mayor Bec Enders have acknowledged this windfall in any way whatsoever. There has certainly been no communication with TT;  obviously, therefore, no expression of any gratitude. No mention made at the 24 June 2020 Ordinary Meeting of Council; no mention in the very regular HVC Facebook posts. No HVC media release. Apparently $380K pays for a lot of no, you know.
Not a peep out of the Mayor personally in one of her video blogs. These once very frequent video blogs have however now strangely stopped since her Council office has been turned into a meeting room and she has ensconced herself at home, far from the madding crowd. In fact, the Mayor has been silent on a number of issues of late, including the six week suspension of Cr Newell, his required training and his reprimand following the upholding of a Code of Conduct complaint made against him.
It appears no one really cares about the slosh of lost dosh that has now been restored for ongoing road safety improvements in the Huon Valley.
So we asked the Mayor the question:
Q. Why have you not acknowledged in any way the $380,000 recovered that will now be available for road safety improvements in the Huon Valley? Hopefully the Honey Pot and Reid Fruit turn offs as per the request of Council in their pre-election 2018 submission.
And Mayor Enders responded:
A. "The General Manager has written to the Department of State Growth asking what future projects may be undertaken with the additional funds."
Not exactly a forthcoming response to the question about a lack of acknowledgement.
Is it because the Council are humbled, or perhaps even embarrassed, for not pursing this matter themselves in an effort to conserve the much needed funds to better assist their community?
Is it simply arrogance from a Council that is showing an increasing disdain for their community whenever questions are asked about them?
Is the Huon Valley again witnessing a  dysfunctional Council?
Or does this incident go deep to the core of the ever increasing community concerns over the functions of our Councils, their empire building and their self-serving attitude … rather than truly being servants to the community. Is amalgamation a solution?
On 10 June 2020 the local Huon Valley News reported;
"The initial cost of upgrades at Willie Smith's Apple Shed was $750,000, with the cost of additional works expected to be $380,000. Despite assurances from the Department of State Growth that the additional funding would not impact on the remaining budget for Huon Highway upgrades, they now say that the additional works will be funded from the overall programme."
Even the local newspaper has chosen not to report this $380,000 turnaround success that followed our investigations.
Is this a concerning issue where we are witnessing much fanfare for grant funding that is emanating from our state or federal taxpayer coffers in order to look good in the eyes of the electorate, but with no accountability or due diligence once the funds are allocated? Is there no one person following up and reporting, no one concerned about where the dollars are going?
What therefore would be the chance of mini 'sports rorts' scandals in rural Tasmania?
Councils across Tasmania are struggling with the impact of COVID-19 which is forcing changes to their budgets, the reallocation of resources and the closing of community facilities such as Visitor Information Centres. Times are tough. Money is tight and will only get tighter. In going forward dollars for expensive infrastructure and roads will be much sought after as our taxpayer coffers continue to dwindle. Our Councils and our communities will be impacted. Every dollar will need to be counted.
On 10 June 2020 the Huon Valley News reported even more grant funding success for the Huon Valley of $664,685. This came from a new Local Roads and Community Infrastructure Program which provided funds to all 29 Tasmanian councils. The front page featured a happy Mayor and GM standing alongside a smiling Senator Jonno Duniam, all socially distanced of course.
Perhaps the new is more exciting than the old, or is it that no-one wishes to pose with a giant cheque to repay a $380,000 stuff up?
Q. Will Council now pursue this $380,000 matter with State Roads to ensure their commitment is fully honoured.
Enders replied:
A. "Once a response is received from State Growth Council can continue it discussions regarding priority roads safety projects."
Footnote: Tasmanian Times has a right to information request currently with the Department of State Growth. The RTI is seeking an explanation as to how the removal of 300m of road safety barrier, then laying down an extra 300m by 1.2m wide strip of bitumen and reinstalling a section of the safety barrier can amount to $380,000 of taxpayers money.
---
Geoffrey Swan is a resident and ratepayer in the Huon Valley. Since 2015 he has regularly attended Ordinary Meetings of Council and has actively participated in public question time. Swan observed the dysfunction of the former sacked Council which was led by the Heart of the Huon bloc (HotH) that resulted in a Board of Inquiry and an in place administrator for two years. He is currently of the view the outcomes of the BOI are not being adhered to and once again the Huon Valley has another Council demonstrating ongoing dysfunction, and also issues of leadership.
Source: Tasmanian Times https://tasmaniantimes.com/2020/07/hv-council-snubs-380000-windfall/#utm_source=rss&utm_medium=rss&utm_campaign=hv-council-snubs-380000-windfall