An enormous dust storm has swept through the Central West of NSW, bringing premature darkness and blanketing communities in a thick coat of red dust.
Images and video posted to social media showed a cloud of dust many times the height of buildings baring down on Dubbo just before 8pm last night.
The weather comes as thunderstorms are expected to lash southern parts of the state, with rain set to provide relief to drought-stricken areas.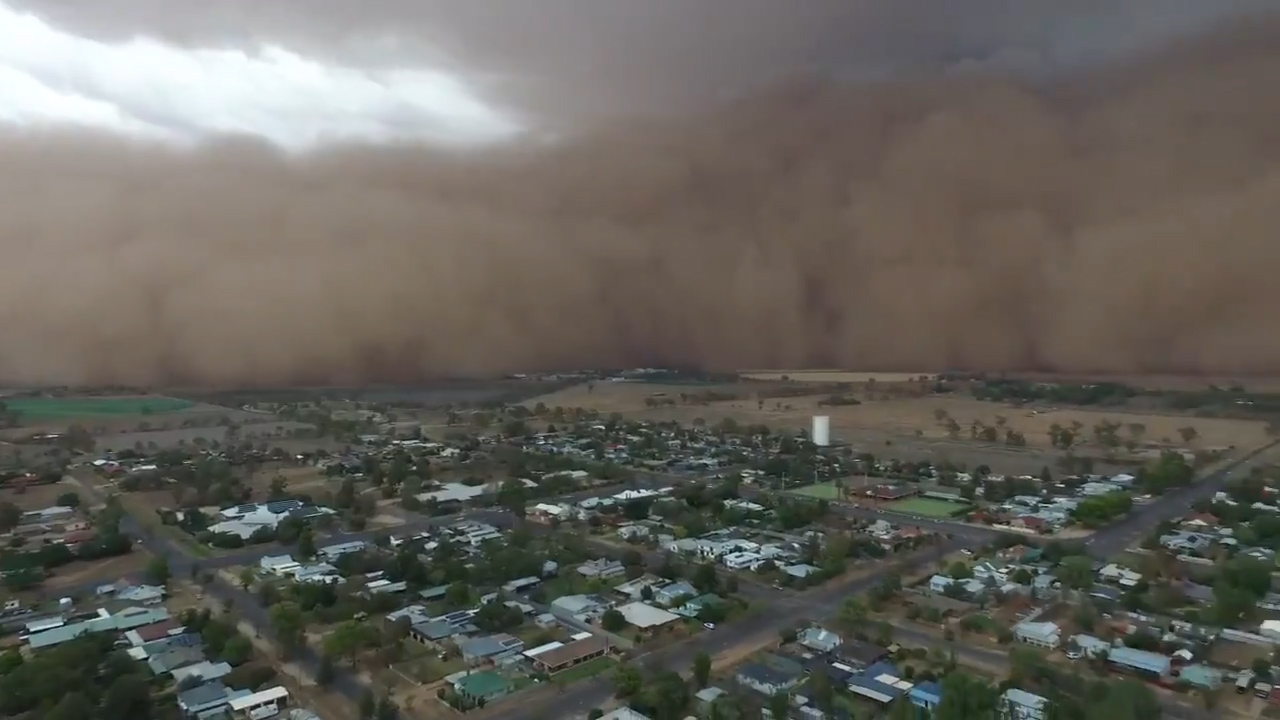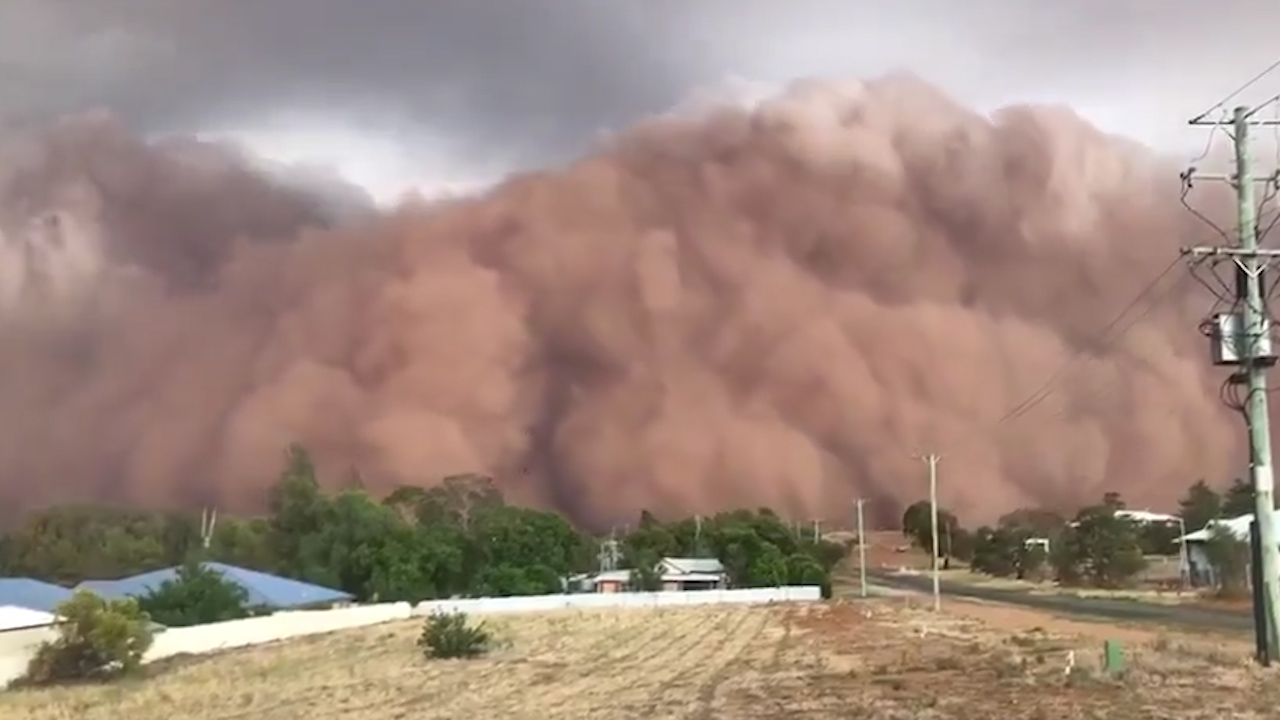 The massive dust cloud first hit the town of Narromine, 40 kilometres to the west, before descending on Dubbo and then arriving in Parkes, 120km to the south.
Strong winds ahead of a storm front whipped up the dust – wind gusts of up to 107km/h were recorded in Dubbo ahead of the dust storm at 7.45pm.
Less than an hour after the dust arrive, much-needed rain brought some relief for residents with 2.2mm recorded at Dubbo Airport.
It is the second dust storm to hit the Central West just this week. On Thursday, a huge cloud of red descended on Forbes, 150km south of Dubbo, with wild winds generating "gustnadoes" around the edges of the storm.
Months of unusually dry weather have parched the soils, making it easier for winds to lift dust particles high into the air.
Severe dust storms can pose a range of health risks to human, with reduced visibility often causing an increased number of traffic accidents while inhaling dust can cause or exacerbate respiratory problems.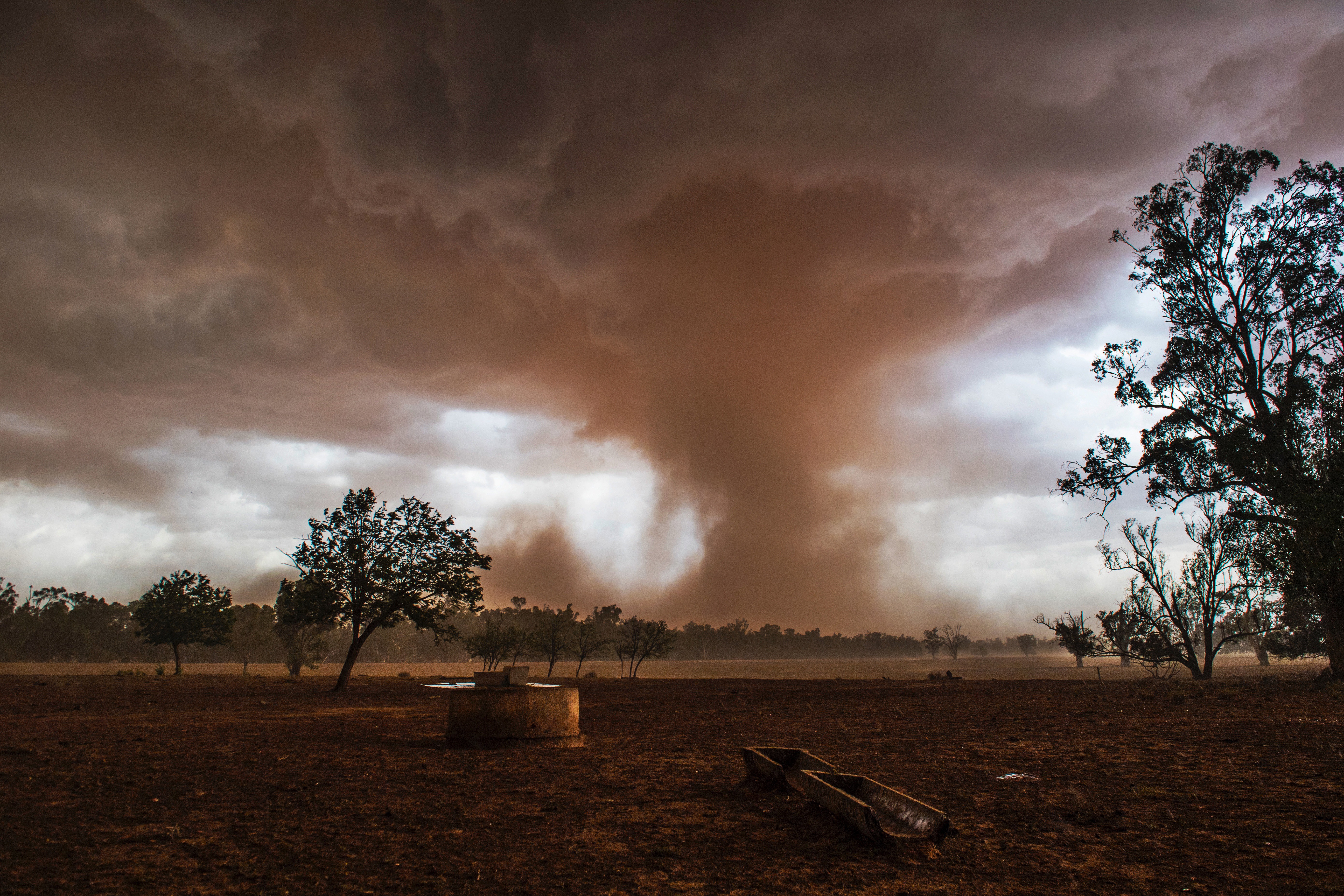 The dust storm comes as much-needed rain is continuing to fall on parched NSW farms and fire grounds with thunderstorms expected to hit the state's south over the coming hours.
Some 69 fires continue to burn across the state with 20 yet to be contained, the NSW Rural Fire Service says.
"We have a very active thunderstorm day forecast, particularly across southeastern and central-eastern parts of the state, as well as parts of the southwest slopes," Ms Barr said.
But again they are likely to move quickly with some "extremely strong wind gusts". There could also be large hailstones.
Winds will shift and come more from the north and west mid-week, bringing drier and warmer air on Wednesday and Thursday.
"That means on both of those days we may end up seeing fire dangers increasing again and causing more problems for our fire agencies," Ms Barr said.
But moisture will thankfully return on Friday and the weekend.
Source: 9News https://www.9news.com.au/national/nsw-dubbo-enormous-dust-storm-envelops-central-west-followed-by-rain/ba34f27d-1f6f-43bd-8790-5d47310e5c08