HRC: Provisions of Religious Discrimination Bill too 'Severe'
4 min read
<p><img width="1000" height="750" src="https://tasmaniantimes.com/wp-content/uploads/2020/02/14-1-2020-2-1024x768.jpg" alt=""></p> <p>The Australian Human Rights commissioner considers certain provisions to the proposed Religious Discrimination Bill should be rejected as being too 'severe' and unduly restrict the rights of entire communities of people. Speaking at a Public Interest Advocacy Centre (PIAC) forum hosted by law firm Gilbert + Tobin, commissioner Edward Santow said that while welcoming the […]</p> <p>The post <a rel="nofollow" href="https://tasmaniantimes.com/2020/02/hprovisions-religious-discrimination-bill-severe/">HRC: Provisions of Religious Discrimination Bill too 'Severe'</a> appeared first on <a rel="nofollow" href="https://tasmaniantimes.com/">Tasmanian Times</a>.</p>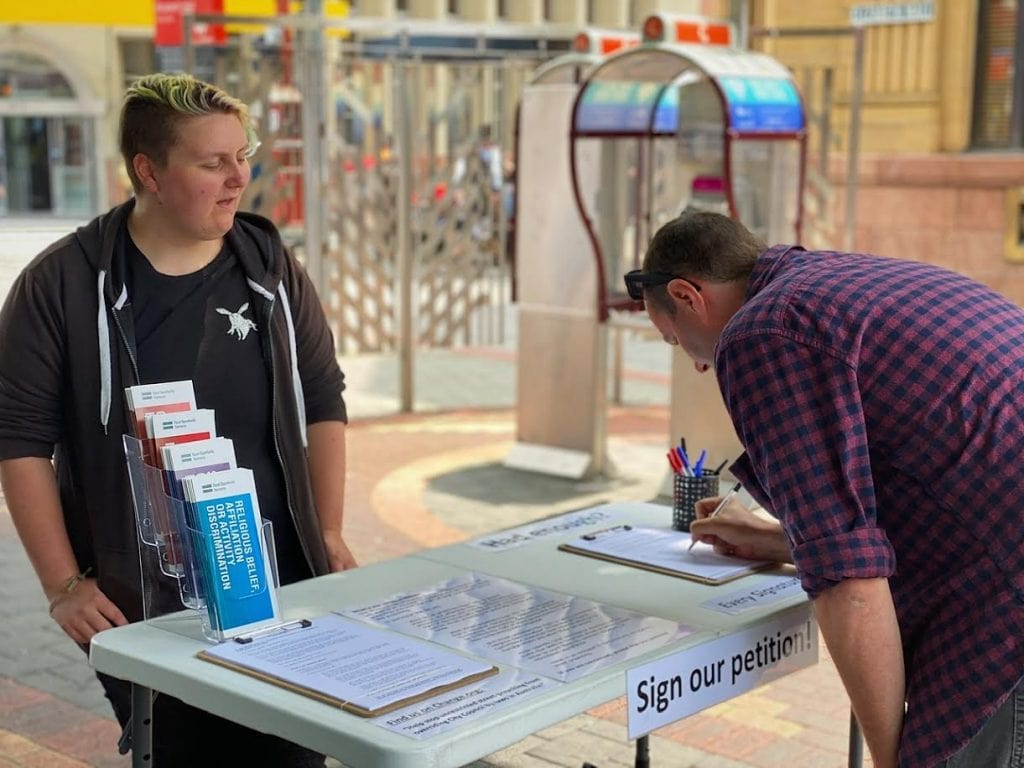 The Australian Human Rights commissioner considers certain provisions to the proposed Religious Discrimination Bill should be rejected as being too 'severe' and unduly restrict the rights of entire communities of people.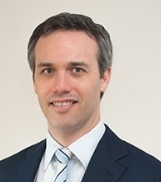 Speaking at a Public Interest Advocacy Centre (PIAC) forum hosted by law firm Gilbert + Tobin, commissioner Edward Santow said that while welcoming the government intention to fill in gaps in the law that leave people of faith unprotected, several provisions will only serve to 'taint the bill as a whole' and set anti-discrimination laws back further.
"The majority of the bill is an appropriate and conventional law to prohibit any religious discrimination," Santouw said, noting that the provisions were similar to existing laws, here and overseas, in dealing with discrimination of religion, race, age and sex. "But we have serious concerns about other aspects of the bill."
"We need to consider whether the bill's problems are so severe they taint the bill as a whole. For me, the short answer is yes. In my view, certain elements of the bill are so problematic that the bill should not proceed unless those problems are addressed."
Mr Santow pointed to several provisions in the bill the Human Rights Commission has taken issue with, which he added were 'unique, even radical'. He noted that there was nothing like these provisions in Australian, or international, law.
Corporations with hurt feelings?
For one, under the provisions, corporations can claim they were discriminated against based on associations. Mr Santow said that by claiming this, it is inconsistent with laws both national and international, but would also be inconsistent with logic and common sense "to suggest a corporation's feelings have been hurt."
"It's axiomatic that human rights are for humans," Mr Santow said. "If you need to be persuaded on this, just remember human rights exist to protect quintessentially human qualities, especially human qualities. And yet, the bill would allow some corporations to claim that they suffered from religious discrimination."
The bill also allows religious bodies – including schools, charities and providers – to be exempt from religious discrimination law. As such, they are permitted [to] be discriminatory if it is in "good faith and in accordance with religious doctrines". For example, a teacher of faith at a religious childcare centre can discriminate against a single mother.
"It undercuts protections against religious discrimination, particularly in sections such as employment and the provisions of goods and services. In other words, a significant portion of the bill isn't about prohibiting religious discrimination, it does something that is the exact opposite of that," Mr Santow said, adding that the bill would give 'license' to certain parties to engage in discriminatory conduct based on their beliefs.
Mr Santow added that parts of the bill, if it proceeds, will override all anti-discrimination laws because it would favour one group's rights over another.
"We believe that the bill would be easy to fix. The problematic provisions with this bill seem to have been tacked onto a much more conventional bill. If you were to remove the problematic elements, you would be left with a typical anti-discrimination law," he said.
In Tasmania
At home a new community group called Devils in the Detail has formed to raise awareness of how the legislation could embolden street preachers to harass or intimidate members of the public under the guise of 'religious freedom'.
Spokesperson Samuel Mazur says a street preacher who is found to have violated a by-law governing when, where and how preaching can occur in council-controlled areas will have a new right to take a complaint against the by-law to the Human Rights Commission, alleging 'religious discrimination'.
"This is likely to lead to a large number of test cases funded by evangelical churches or through organisations such as the Australian Christian Lobby and its litigation arm, the Human Rights Law Alliance," he says.
The litigation may constrain how local government bodies manage public space and leave them with legal bills to boot.
"This could result in councils being intimidated into not passing or enforcing the relevant by-laws that affect this type of religious activity," Mazur. "The reluctance of too many Australian street preachers to follow council by-laws will only increase the likelihood of these outcomes."
Devils in the Detail is calling for Tasmanians to sign its new online petition.
"We're not against street preaching as such. We're against unrestricted street preaching and the weakening of the rights of councils to set reasonable limits on when, where and how preaching occurs within their own boundaries."
The post HRC: Provisions of Religious Discrimination Bill too 'Severe' appeared first on Tasmanian Times.
Source: Tasmanian Times https://tasmaniantimes.com/2020/02/hprovisions-religious-discrimination-bill-severe/#utm_source=rss&utm_medium=rss&utm_campaign=hprovisions-religious-discrimination-bill-severe