It's back to pencils, back to books and back to teachers for students in most states with plans now in place to get classrooms operating by the end of May.
The confusion over school continues as some states announce plans to send kids back to classrooms this month while other hold firm on home-schooling unless absolutely necessary.
The medical advice has consistently been that children are less likely to contract and spread COVID-19 than adults, however some states continue to play it safe, encouraging children to stay at home unless parents have no other option.
The continued debate over children and teacher returning to school for term two  - and at times clash between federal and state - has caused significant confusion and debate since the COVID-19 pandemic hit Australia almost two months ago.
Labor education spokeswoman Tanya Plibersek said everybody wanted students to get back into classrooms, but the federal government's messaging had been confusing.
"What parents would really like is one clear message about whether they should be sending their children to school," Ms Plibersek told Sky on Thursday.
"I think the real problem here is that there's a fight between the commonwealth and ... some states."
Here is a breakdown of each state and territory's approach over coming days and weeks.
NSW
NSW is planning a staged return to classrooms from May 11 along with the easing of other lockdown restrictions.
"If the first two weeks go well, there's no reason we can't expedite all students having full-time face-to-face teaching by the end of May, that's our target," Premier Gladys Berejiklian told reporters on Monday.
Safety measures will include staggered start and finish times to reduce the numbers of adults coming into contact with each other.
Queensland
School students across Queensland will be back in the classroom by the end of May, Premier Annastacia Palaszczuk has announced.
Kindergarten, Prep, Years 1, 11 and 12 will go back to school from May 11, with a decision about further returns to be ruled on by May 15.
However, schools are expected to be fully operational from May 25 if the number of new COVID-19 diagnoses remains low, Ms Palaszczuk added.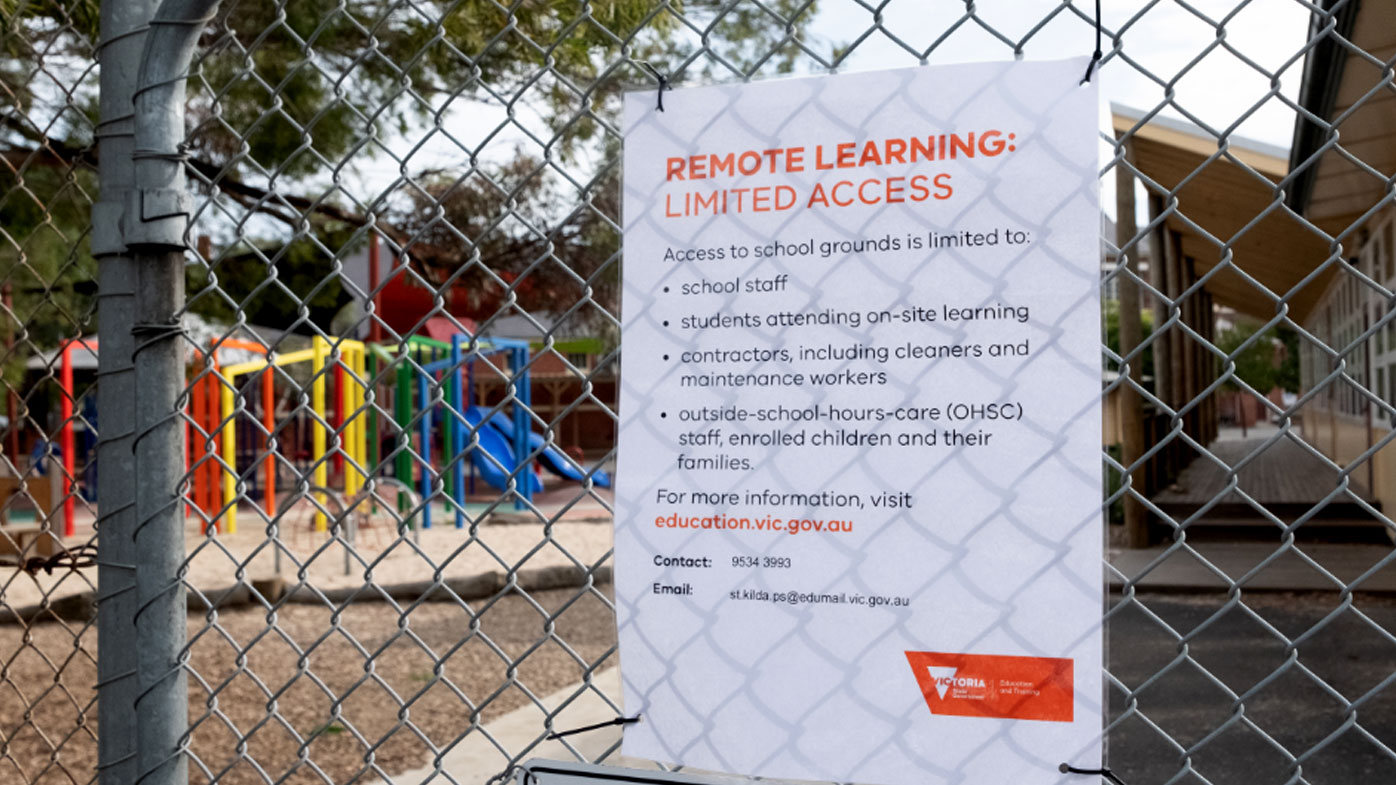 "I understand that it's been a lot of stress on everybody," she said.
"We know that there may be some hiccups along the way but this is a measured and responsible plan that we're taking to the Queensland community."
Any rise in cases between now and then would see plans change.
"If there is an outbreak or if there's community transmission then our plans may change, I have to be honest about that," Ms Palaszczuk added.
Victoria
But Victoria continues to hold its hardline stance against reopening schools, even in the face of attacks from the federal government.
One school in Victoria and another in NSW are closed on Monday for cleaning after one person at each tested positive for coronavirus.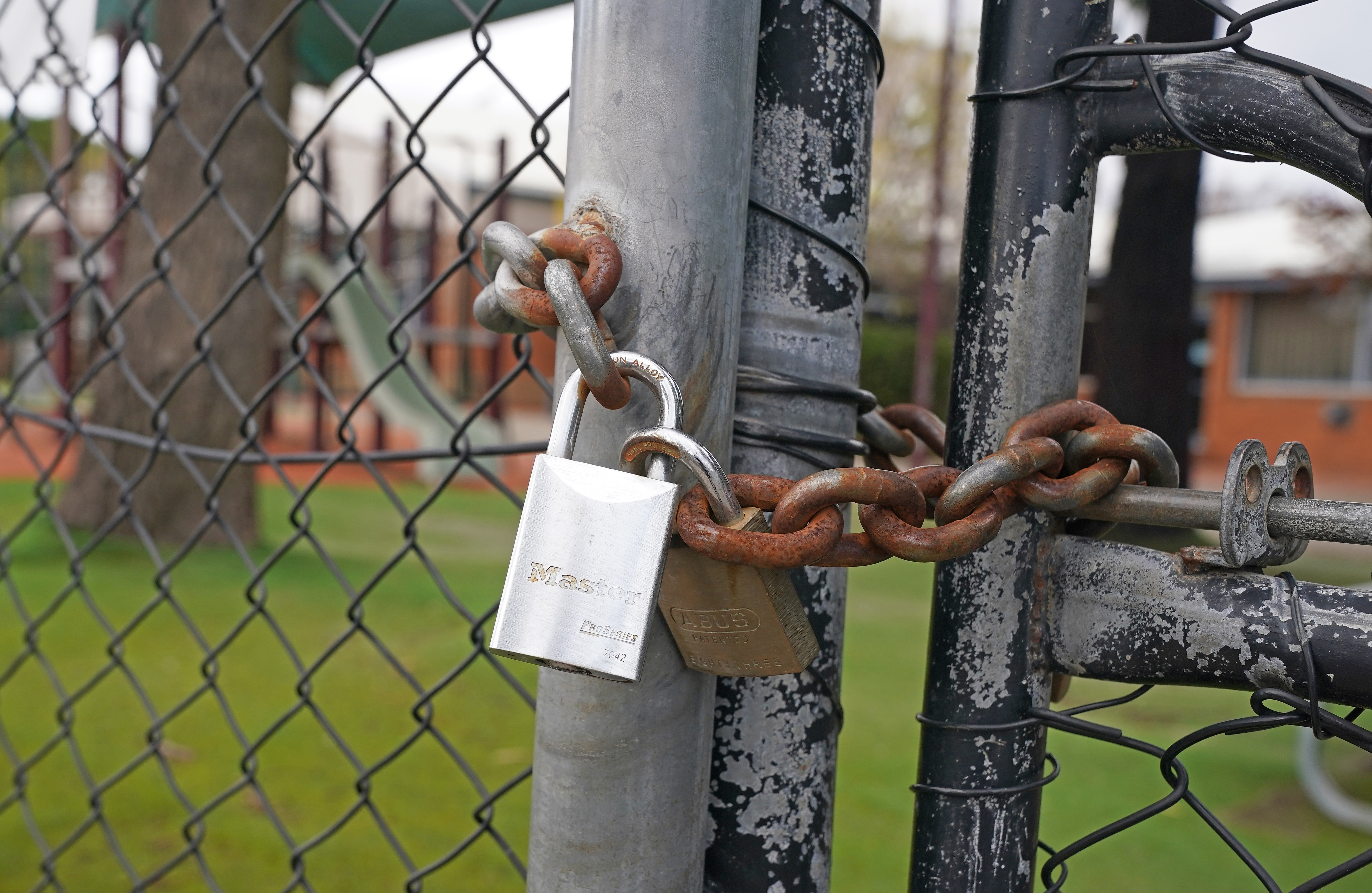 Victorian Premier Daniel Andrews, who came under fire from the federal education minister on Sunday, said the case of a teacher coming down with coronavirus showed how fragile the situation was.
But he dismissed the comments from Dan Tehan on live television and their later withdrawal as "ancient history".
"Look, comments were made yesterday morning, a statement was issued after that and that's the end of the matter as far as I'm concerned," Mr Andrews told reporters.
ACT
Public school students in Canberra will return to their classrooms in stages over the next four weeks after schools shut due to coronavirus.
The ACT will begin the slow return to normal learning, with certain year levels filing in from mid-May and all students returning by June.
Parents and carers can choose to keep their children at home to continue remote learning.
ACT Education Minister Yvette Berry said Canberrans had worked hard to stop the spread of coronavirus.
"If this situation changes again and an increase (in) new cases of the virus arises, the government remains ready to respond sensibly," she said on Thursday.
Preschool, kindergarten, year one, two and seven students, as well as years 11 and 12, will be the first back on May 18.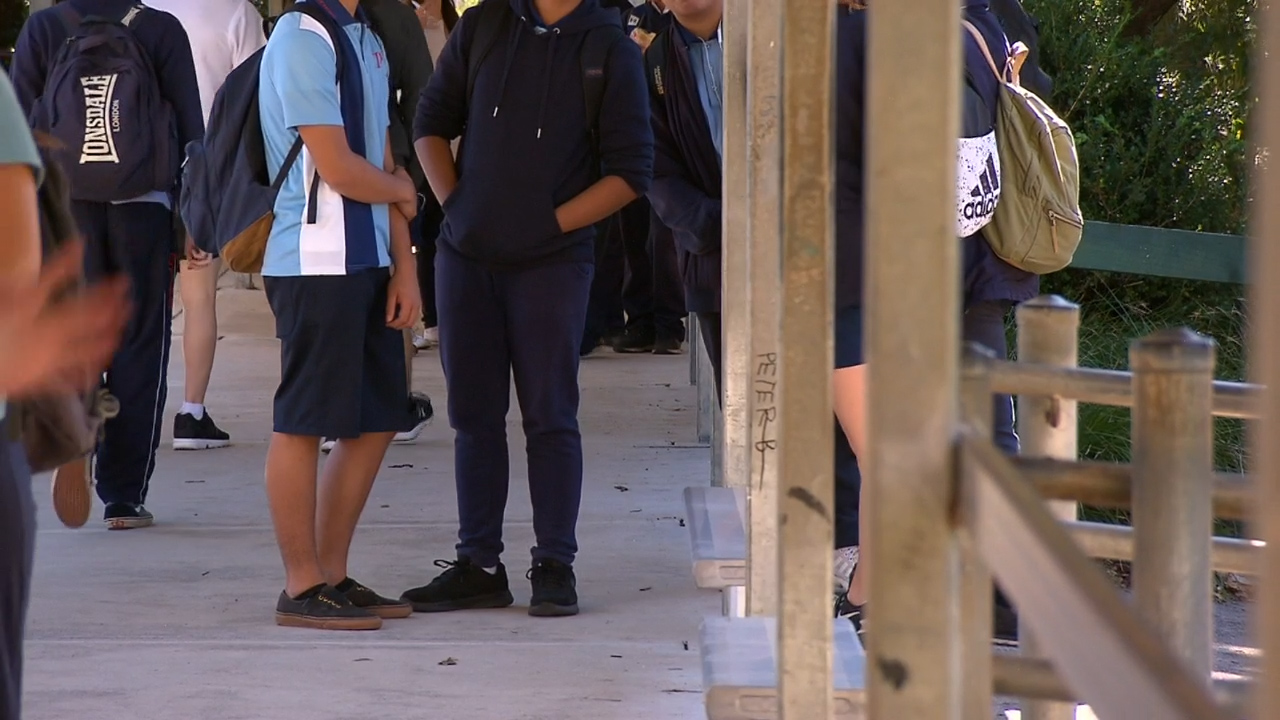 By June 2, the ACT government expects all students to have returned to class.
Non-government schools will also begin a phased return over the next month.
Ms Berry said the ACT government had consulted with teachers, unions and parents on the phased return.
School campuses will undergo extra cleaning, with any adults on campus required to follow social distancing measures.
This would include staggered breaks for staff and limits on how many people were allowed in staff rooms.
Federal Education Minister Dan Tehan welcomed the news out of the ACT, saying the federal government had been consistent in its messaging.
"The re-opening of schools will be a critical step in Australia's transition out of COVID-19 enforced lockdowns," he said.
Canberra had been declared coronavirus free late last month before it reported the active case on Monday.
SA, WA and NT
Schools in South Australia, Western Australia and the Northern Territory have been open for learning as normal in term two, although attendance has been down.
WA has strongly encouraged Year 11 and 12 students to attend classes in person and banned parents from school grounds.
Tasmania
Tasmania also continues to advise parents to keep their children at home unless they have no other choice.
The state's government has taken a strict approach to easing any lockdown and social distancing restrictions and Tasmanians have been warned the situation is unlikely to change any time soon.
Health Minister Sarah Courtney indicated it was highly unlikely Tasmania's COVID-19 statewide restrictions would be eased before mid-May.
Source: 9News https://www.9news.com.au/national/coronavirus-schools-how-each-state-is-dealing-with-term-two-nsw-vic-qld-wa-nt-tas/07b0f60b-b510-4347-b720-dcd16f18ac9f