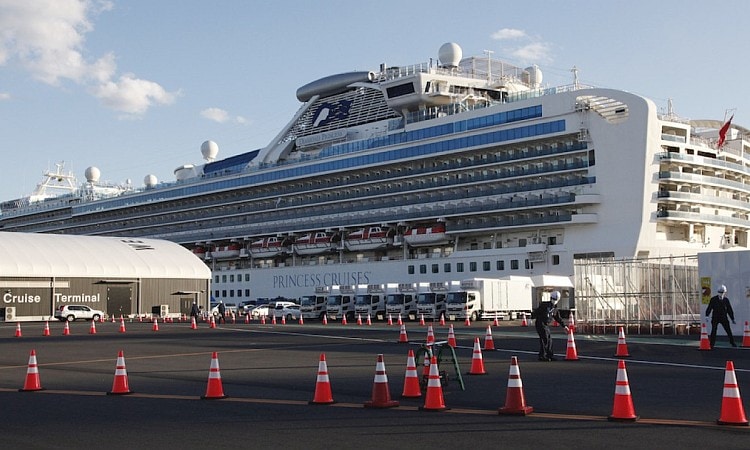 Recent research suggests a high proportion of coronavirus positive patients display no symptoms.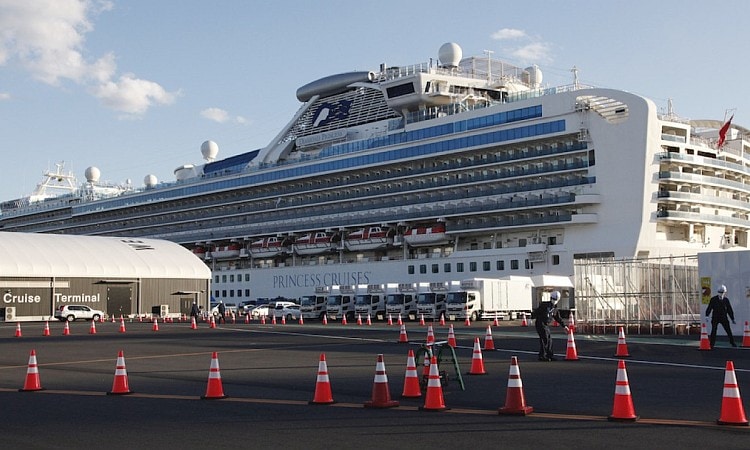 Two papers published today highlight the asymptomatic nature of COVID-19. In a JAMA Network Open paper, researchers highlight that in a study of 78 patients, 42.3 per cent were found to show no symptoms. In an unrelated study by Australian authors, published in Thorax, researchers found more than 8 out of 10 cruise ship passengers who tested positive for COVID-19 had no symptoms. Below Australian experts respond.
Professor Raina MacIntyre is Head of the Biosecurity Program at the Kirby Institute at the University of NSW. She is an expert in influenza and emerging infectious diseases.
"These studies add to an already substantial body of evidence that asymptomatic and presymptomatic infection is common with COVID-19. Studies of the Diamond Princess found about two-thirds of passengers were infected, with a high proportion asymptomatic. Studies in aged care and other outbreaks have also found 50 per cent or more of all positive cases are asymptomatic.
We should not be debating this any longer. High-risk contacts in outbreak situations, whether family contacts or in a closed setting outbreak, should be tested regardless of symptoms or cases will be missed. People take 10-14 days to develop antibodies, so it is no surprise that the antibody-based rapid test was of limited use in an acute outbreak."
———-
Professor Brian Oliver leads the Respiratory Molecular Pathogenesis Group at the University of Technology Sydney and the Woolcock Institute.
"With all respiratory viral infections there a range of symptoms from mild to severe, and in the case of COVID-19 very severe. Asymptomatic SARS-CoV-2 infection was always expected, but it frightens public health officials, doctors and researchers because we do not know what this means for disease transmission.
On the positive side, if people are asymptomatic they will not have a runny nose or cough so are unlikely to be a huge danger to society, but of course if people don't think they have an infection they can be complacent with their own hygiene measures.
As we ease the lockdown, it is important that we all remember to wash our hands, and keep to appropriate social distances. It is also important that people don't assume that they have been infected and now are immune from infection, there has been a lot of people who have come into contact with COVID positive patients and have luckily not been infected themselves."
———-
Dr Heath Kelly is a medical adviser with Therapeutic Guidelines Limited. He is a public health physician and medical epidemiologist and former Head of Epidemiology at the Victorian Infectious Disease Reference Lab (VIDRL).
"The small cohort study in Thorax demonstrates again the trickiness of controlling COVID19, given that all passengers and crew were screened negative for COVID symptoms and were afebrile before being allowed to board the Antarctic cruise ship. Nonetheless, almost 60 per cent of them were infected before the end of the cruise. Presumably a number of passengers and/or crew were in the incubation period and transmission was due to pre-symptomatic or asymptomatic infections.
From a disease control perspective, the other important observation from this study is that four times as many infected passengers and/or crew were completely without symptoms compared to those infected with symptoms. Most of these had mild symptoms.
The cruise ship had a higher proportion of asymptomatic cases (80 per cent) than was reported in the case series from Wuhan (which was still approximately 50 per cent). This may be explained by the closed environment of the cruise ship, which facilitated more transmission, and the fact that testing was complete on the cruise ship.
Source: Tasmanian Times https://tasmaniantimes.com/2020/05/how-common-is-asymptomatic-covid-19/#utm_source=rss&utm_medium=rss&utm_campaign=how-common-is-asymptomatic-covid-19