Home Affairs Selling Private Data via IDMatch
6 min read
<p><img width="335" height="211" src="https://tasmaniantimes.com/wp-content/uploads/2019/12/driver-licence-tas.jpg" alt="media release"></p> <p>Data from Tasmanian driver licences including photos has already been handed over to the federal government. Read below for a preview of what they're planning to do with it. Tasmanian Director of CLA Richard Griggs has stated that "no State or Commonwealth legislation exists authorising the transfer." Minister Michael Ferguson was recently questioned by the […]</p> <p>The post <a rel="nofollow" href="https://tasmaniantimes.com/2020/02/home-affairs-sell-data-idmatch/">Home Affairs Selling Private Data via IDMatch</a> appeared first on <a rel="nofollow" href="https://tasmaniantimes.com/">Tasmanian Times</a>.</p>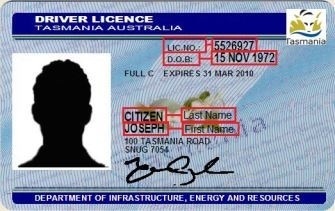 Data from Tasmanian driver licences including photos has already been handed over to the federal government. Read below for a preview of what they're planning to do with it.
Tasmanian Director of CLA Richard Griggs has stated that "no State or Commonwealth legislation exists authorising the transfer." Minister Michael Ferguson was recently questioned by the Greens on the issue,  fending off questions from legal experts as 'reckless fear mongering'.
He described the process of sending facial recognition information to a national database as being for 'the greater public good.' Ferguson confirmed that licence information from 440,000 Tasmanians had been submitted to the database.
---
The Department of Home Affairs is commercialising your information – personal and state-held data, photos, birth certificates, etc – held by 'authorities' on each and every Australian.
It holds or controls masses of data, captured under new anti-privacy laws since 2001, which it is now turning to its commercial advantage.
The main channel is a new government site is called IDMatch. It lists Business Users as potential customers and states that "the full range of services will become available to government agencies over the next two years."
The website also states that individuals concerned about usage of data about them are not able to 'opt out' of services.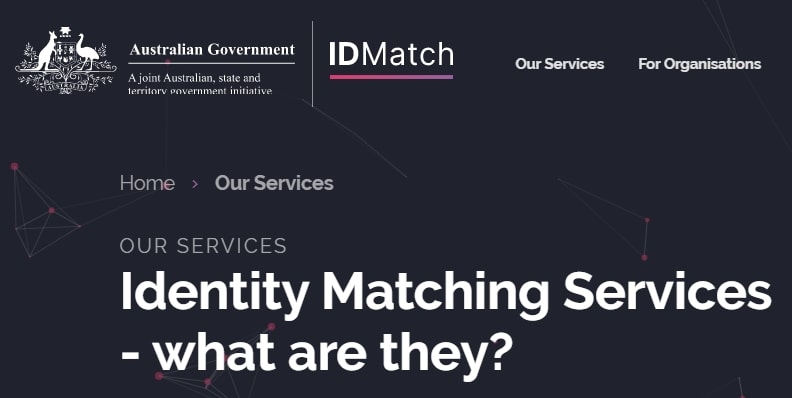 "Here's a federal government department flogging a service that it does not have legal permission to operate," commented Bill Rowlings CEO of Civil Liberties Australia. "A parliamentary committee threw out the draft laws that would have allowed such a service, because the draft laws were awful and contained no suitable safeguards for ordinary Australians," he said.
The website is a 'beta' or trial version, but it reveals that the federal government is well advanced in planning two Big Brother services.
Under their Document Verification Service (DVS), they'll check whether biographic information on someone's identity document matches the original record. The DVS is already currently used by more than 120 Commonwealth, state and territory agencies and more than 1100 private sector organisations.
Meanwhile the Face Verification Service (FVS) checks your photo against the image(s) held by governments. The IDMatch website says that, "the FVS can currently only be used by government agencies. In future, some local government and private sector organisations will be able use the FVS, but only with your consent".
According to the IDMatch site, in future private sector organisations may be able to access the FVS.
Open slather?
"The chances of that consent provision lasting more than a few years are as remote as a snowflake's chance in hell," Rowlings said. "In very little time at all, it will be open slather for anyone to check up secretly on you and everything about you."
Rowlings believes it is absolutely vital that most of these proposed services be reined right back when the redrafted laws come before the federal parliament.
The beta website says: "To support the (facial ID) service, state and territory road agencies will gradually come on board to provide us with copies of your driver licence photos and related identity information. These are stored in the National Driver Licence Facial Recognition Solution (NDLFRS). The Department of Home Affairs manages this system on behalf of all states and territories."
"That shows where and who 'big brother' now is," Mr Rowlings said. "Minister Peter Dutton and departmental boss Mike Pezzullo are now the two 'big brothers' in charge of faceless bureaucrats who will determine things like whether you get a job, if you can get the dole, whether you are allowed to travel overseas. and so on.
"This is a massive change in Australian society in just 19 years, since the Twin Towers aircraft attacks on New York in 2001.
"We have suffered no similar major terrorist attack here, yet our parliaments have drastically reduced our liberties while refusing themselves to be open and transparent about anything they do when we want information from them, like in the recent sports rorts affairs or who created false facts in documents.
"We're on a one-way street to a system like the Stasi used to operate in the old communist East Germany, except now the government has massive computers to pry into the smallest aspect of your life, and has laws which permit snooping on every one of your phone calls and each and every email you send or receive.
"Australians need to stand up for their liberties and freedoms and privacy now, and demand wholesale curbs on this proposed IDMatch 'service'. Otherwise, we will descend into a state run by the federal government, and become a people who simply do what they are told by the government, and as individuals with less and less personal choice unless big brother is looking over your shoulder," Mr Rowlings said.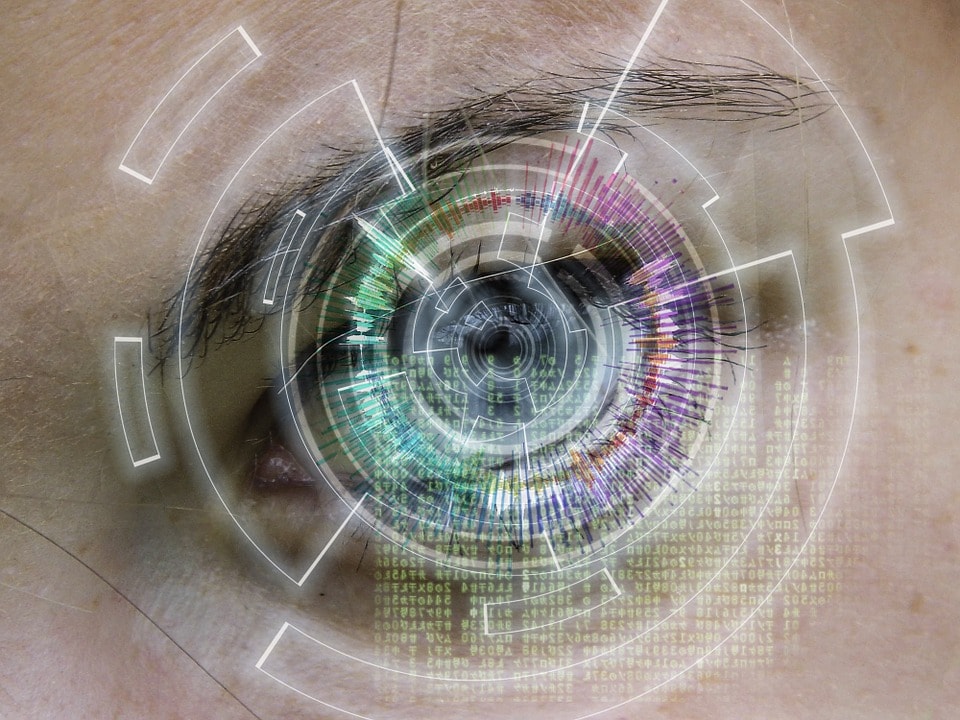 Men with short haircuts are in control
The Australian Privacy Foundation's former chair, and noted national privacy guru, Prof Roger Clarke, says that the APF has spent huge time and effort for decades battling a succession of government projects relating to verifying and safeguarding data on documents that are used to authenticate human identities.
"More recently, we have been monitoring their attempts to use facial images to reliably authenticate human entities: Document Verification Service (DVS), Facial Verification Service (FVS), Face Identification Service (FIS), and National Driver Licence Facial Recognition.
"It's reasonable to say that we had pretty much nil impact," Prof Clarke said.
"Put it down to the 'national security' mantra, the arrogance of men with short haircuts, and the supineness of state politicians going to intergovernmental meetings and being offered money. These 'reasons' were sufficient for each of these control mechanisms to be developed in whatever manner these men wanted them."
Some of APF's submissions are indexed here and here. Prof Clarke said that regardless, the proposals just get more and more controlling.
"The schemes, we were assured, were tightly controlled."
"But in the past they have been relatively quickly opened up to use by government business partners 'of the greatest integrity and reliability' (banks!, for example), but it seems that now, without fanfare, it's open slather under these latest proposals," Prof Clarke said.
---
Note 1: Tasmania and Victoria have already handed over all their drivers' licence images to the Dept of Home Affairs before any safeguards are in place in legislation. "Perhaps these state governments should be sued in a class action by all vehicle drivers in their states for invasion of privacy, not safeguarding private information, and cashing in on citizens' personal images," Mr Rowlings said.
In response to a question during GBE scrutiny last year, Minister for Infrastructure Michael Ferguson said "The personal information protection statement on Tasmanian driver licence renewals and application for driver licence forms were updated in April 2018 to reflect that information collected will be used for national identity-matching and verification purposes."
Also, from Hansard of 4 December 2019:
Mr FERGUSON – The Registrar of Motor Vehicles is legally required to collect and store photographs and other identifying information for the system in relation to driver licences.  This personal information is specifically protected by regulations which were amended in December 2017 by legislation in the Tasmanian parliament.  It was a regulation considered by the Subordinate Legislation Committee which is empowered to query, to make inquiries into and potentially even recommend a disallowance, which it did not choose to do.
Ms O'CONNOR – They just waived it through.  I am not on the Subordinate Legislation Committee.  As you know, the Greens aren't invited onto that committee.  Regrettably.
The post Home Affairs Selling Private Data via IDMatch appeared first on Tasmanian Times.
Source: Tasmanian Times https://tasmaniantimes.com/2020/02/home-affairs-sell-data-idmatch/#utm_source=rss&utm_medium=rss&utm_campaign=home-affairs-sell-data-idmatch