Hobart Health Workers to get Reproductive Healthcare
3 min read
<p><img width="800" height="531" src="https://tasmaniantimes.com/wp-content/uploads/2020/04/reproductivehealth.jpg" alt=""></p>Hobart health workers are set to benefit from bulk-billed reproductive healthcare from next week. TasOGS will provide the services courtesy of a government grant support the delivery of primary health services during the COVID-19 pandemic. "As the pandemic was looming, in early March 2020 we contacted the Royal Hobart Hospital and offered to provide timely […]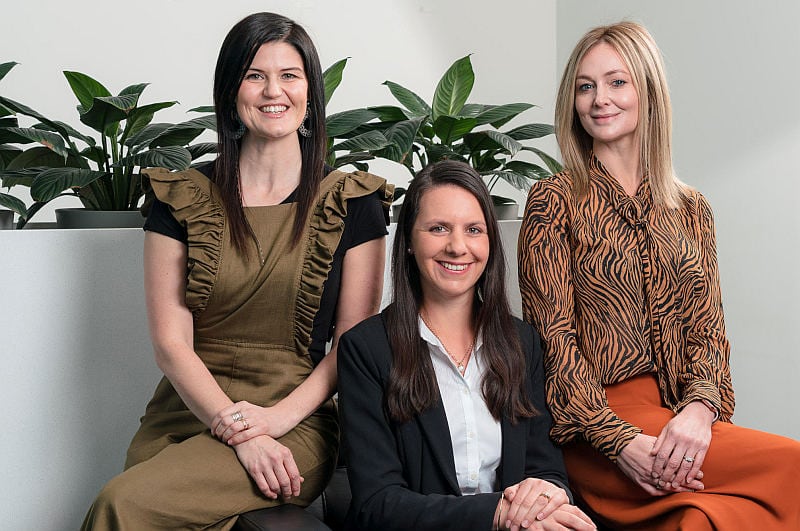 Hobart health workers are set to benefit from bulk-billed reproductive healthcare from next week.
TasOGS will provide the services courtesy of a government grant support the delivery of primary health services during the COVID-19 pandemic.
"As the pandemic was looming, in early March 2020 we contacted the Royal Hobart Hospital and offered to provide timely and bulk-billed appointments for healthcare workers (HCW) needing urgent contraception and period management," said TasOGS founder Dr Kisten Connan.
"This was in recognition of the challenge of dealing with 'periods' while wearing PPE (personal protective equipment) for long shifts (during which time, opportunities to change your pad and tampons is difficult), and the considerable uncertainty that still remains regarding the health effects of pregnancy if a HCW were inadvertently exposed to COVID."
Dr Connan explained that many women will be able to still access healthcare with their primary GP's, but not all. "For healthcare workers and staff at healthcare facilities, many of whom are working extra hours at the moment, finding time for a GP review can be challenging. With our clinic located adjacent to the RHH and HPH, 5 minutes from St Johns, St Helens and Calvary Hospitals, access to this service would be easier for HCWs amidst their shift work."
The Primary Healthcare grant TasOGS have received will ensure they are able to provide both staff and patents with a safe environment, suitable personal protective equipment, a one stop environment for scripts, procedures and ultrasounds after IUD insertions if required – and to ensure that any face to face consultations and contraceptive procedures are done in the safest possible environment.
"The medical literature has repeatedly shown that women's reproductive healthcare suffers during health crises," commented Dr Connan. Sexual and reproductive health services are often vulnerable, falling to the bottom of the priority list in heath crisis because decision-makers are commonly not the people who suffer from a lack of access.
"There is strong evidence that incidents of domestic and sexual violence against women increase during times of community distress. This has potential short-term and long-term consequences, including sexually transmitted infections (STIs), unintended pregnancy, genital or other physical injury and psychological trauma."
Women are more likely than men to face additional care giving responsibilities when schools close, making it harder to maintain paid employment. In turn, financial access to reproductive healthcare suffers.
"As a group of healthcare providers passionate about reproductive choice and women's healthcare, we want to ensure as many women as possible have safe and affordable access to contraception during this time," Dr Connan continued. "Unplanned pregnancies are not challenges that women and their families want at anytime, but especially not during a time of financial and health uncertain such as this pandemic brings."
The clinic will open on the 28th of April and will be available to all healthcare workers or staff of healthcare facilities. "We will review the availability of appointments to decide if we can open this to other women affected by COVID over the coming month," she said. The three women's health GPs (Dr Emily Ware, Dr Hannah Chapman, Dr Jessica Shady) will be the primary clinical providers of the service, with medical backup from the two gynaecology specialists.
The special services will run until the federal government ceases providing COVID Telehealth MBS funding. This is currently set for 1 October 2020.
What do we know at this stage about pregnancy and COVID19?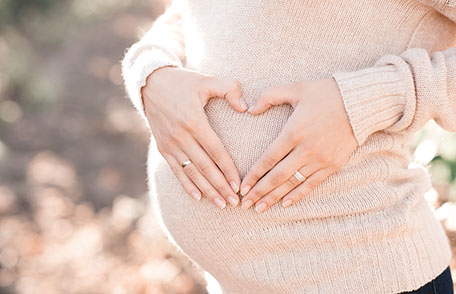 If pregnant and COVID positive, most pregnant women are likely to have no symptoms or a mild illness and will make a full recovery, but the following outcomes have been seen:
Higher rates of preterm birth.
Probable vertical transmission to the baby in the womb (baby gets infected before birth).
Higher rates of blood clots (pulmonary emboli) in the lungs of the mother.
Higher rates of pneumonia and marked hypoxia, similar to those with COVID who are older and immunosuppressed, have diabetes, asthma or cancer.
Maternal death.
There is currently no data suggesting an increased risk of miscarriage or early pregnancy loss (second trimester)
References suggested by TasOGS:
RCOG guidelines (V8) https://www.rcog.org.uk/coronavirus-pregnancy
Source: Tasmanian Times https://tasmaniantimes.com/2020/04/hobart-reproductive-healthcare/#utm_source=rss&utm_medium=rss&utm_campaign=hobart-reproductive-healthcare