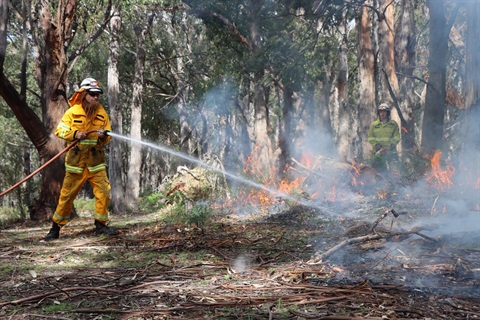 Media release – City of Hobart, 22 September 2020 City firefighters prepare for bushfire season With summer fast approaching, the City of Hobart's firefighting team was put through its paces today in preparation for the upcoming bushfire season. The City's highly trained team of 35 firefighters completed a range of exercises including carrying heavy packs […]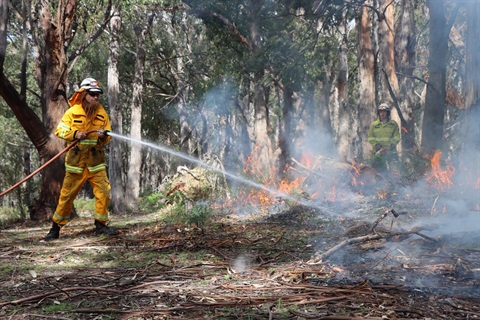 Media release – City of Hobart, 22 September 2020
City firefighters prepare for bushfire season
With summer fast approaching, the City of Hobart's firefighting team was put through its paces today in preparation for the upcoming bushfire season.
The City's highly trained team of 35 firefighters completed a range of exercises including carrying heavy packs over long distances, testing fire hoses and other equipment and sheltering in fire trucks.
Lord Mayor Anna Reynolds said the City of Hobart went above and beyond in bushfire management by having the largest local government firefighting team in the state.
"Every year, before the bushfire season starts, our firefighters undergo training exercises to prepare them for fighting fires in the bushland reserves around Hobart.
"This training is an important part for our preparation for the risk of bushfires and is part of our work to keep the people of Hobart safe."
The City's firefighting team conducts fuel reduction burns in autumn and spring to maintain a network of fire breaks and be ready to support agencies if a bushfire threatens Hobart.
A number of fuel reduction burns will be carried out in the coming weeks, including at Queens Domain, Ridgeway Park and Bicentennial Park.
Cr Reynolds said residents also had an important role to play.
"We know that the best time to prepare for bushfire is when there is no threat of bushfire and that time is now," she said.
"If you live near bushland, now is a good time to remove excess vegetation around your home, clear gutters and to develop a household bushfire survival plan."
City of Hobart's Manager Bushland John Fisher said, although a wet winter had tamed bushfire conditions in Hobart compared to last year, there was no room for complacency.
"In its seasonal outlook, the Bureau of Meteorology warned that even though this year's bushfire season is predicted as 'normal', Tasmania can still expect three or four major fires over summer," Mr Fisher said.
"It only takes one fire in the right conditions to create a bushfire disaster, so we all need to be prepared for whatever the season might throw at us. That's why we invest in training and preparation at this time of year and we encourage others in the community to do the same."
For information and advice about preparing for the upcoming bushfire season, visit hobartcity.com.au/PrepareForBushfire.
Source: Tasmanian Times https://tasmaniantimes.com/2020/09/hobart-firefighters-prepare-bushfire-season/#utm_source=rss&utm_medium=rss&utm_campaign=hobart-firefighters-prepare-bushfire-season