Wanted man Mark Lutgenau has been charged after being on the run since on the Gold Coast since Monday night.
A man allegedly doused fuel at his partner's house before going on the run and sparking multiple emergency declarations across the Gold Coast.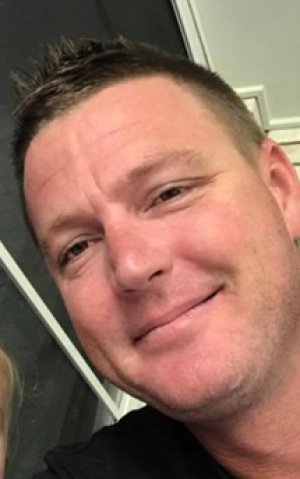 Mark Lutgenau appeared in Southport Magistrates Court in hospital gown today with a bandaged arm after being bitten by a police dog during his arrest yesterday.
He is facing sixteen charges including assaults occasioning actual bodily harm, threatening violence and willful damage.
Mr Lutgenau is accused of pouring fuel at the home of his partner on Tuesday and making threats, which ultimately led to the suburb of Pimpama and nearby Ormeau State School being put into lockdown.
LIVE UPDATES: Man charged with murder over Perth bikie death
During today's hearing, the court was told that additional evidence of an alleged domestic violence incident have since been gathered, including an audio recording.
Mr Lutgenau's lawyer, Ashkan Tai, asked for his clients matter to be adjourned so he could see the material, and seek advice from his client.
Mr Lutgenau will remain in the watchhouse Thursday night, before returning to court tomorrow, where further charges are expected to be laid.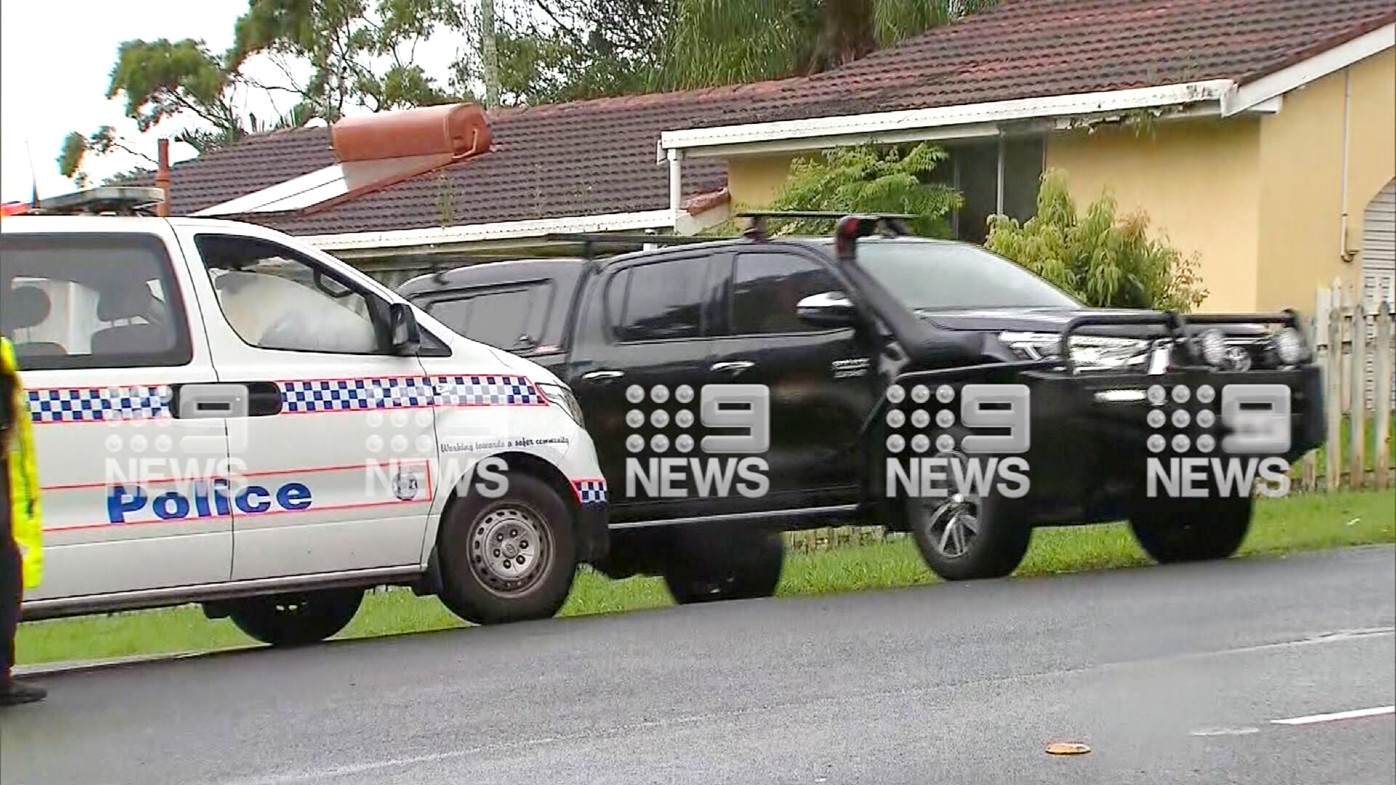 Specialist officers found Mr Lutgenau in Nerang and arrested him after an emergency declaration was issued yesterday afternoon, following Gold Coast police stations being put on high alert after threats were allegedly made online that the search for him would end in a "shootout".
Police escorted carloads of students out of Ormeau State School after a lockdown was enforced about 10am, leaving traffic backed up hundreds of metres at a roadblock as parents waited for their children.
Parents were forced to queue to be let inside police lines, where a deputy principal reunited them with their children.
"One's in grade two, one's in grade three, so I'm just wanting to hug them right now," one mum said.
READ MORE: Man critical after slashed in neck with broken bottle on Gold Coast
Five vehicles from the Special Emergency Response Team (SERT) from Brisbane scoured the area to no avail.
The lockdown was lifted shortly before 5pm on Tuesday.
Source: 9News https://www.9news.com.au/national/gold-coast-police-stations-locked-down-after-threats-by-a-wanted-man/c3d02fe2-bdfd-497e-b34a-d8fc67183d87