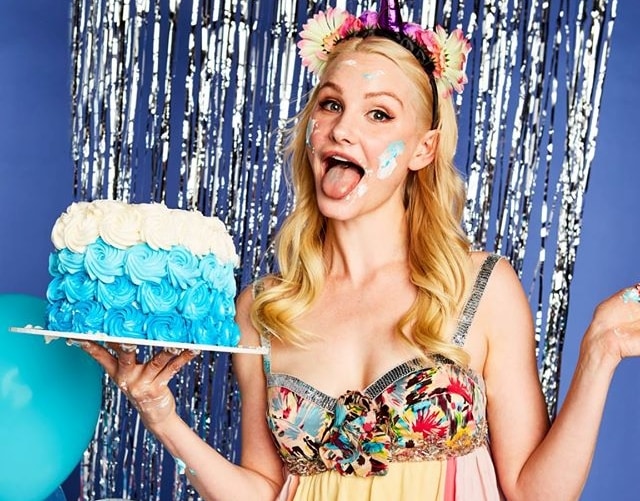 REVIEWS from Fringe at the Edge of the World Leader of the Resistance – Are mobile phones the work of the devil? Comedian Eddie Ray leads the resistance against the beeping, prying, mind-controlling devices in this natty opera cum adventure. The Nokia v iPhone duel is quite something to behold and the use of the […]
The post Fringe Takes the Stage: Reviews and more appeared first on Tasmanian Times.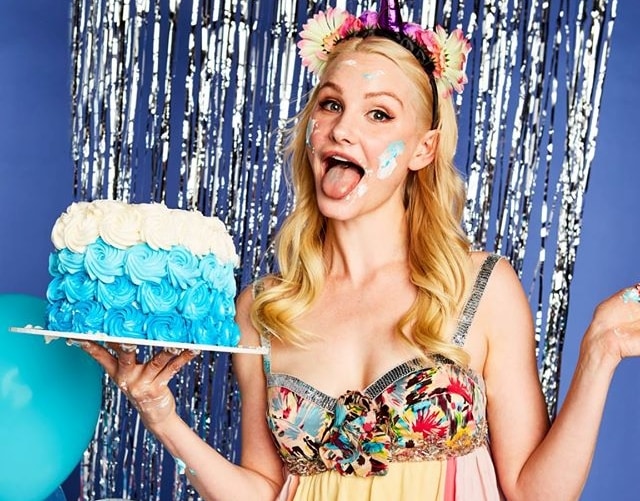 REVIEWS from Fringe at the Edge of the World
Leader of the Resistance – Are mobile phones the work of the devil? Comedian Eddie Ray leads the resistance against the beeping, prying, mind-controlling devices in this natty opera cum adventure. The Nokia v iPhone duel is quite something to behold and the use of the Schwarzenegger's Terminator in a mash-up is bust-yer-gut funny. There are some darker themes in there like the loss of our independence, chillingly voiced by Siri. The deft use of technology in this show to tell a story about technology is simultaneously ironic, appropriate and brilliantly done. So steel yourself for the battle against the automatons … if the algorithms will let you.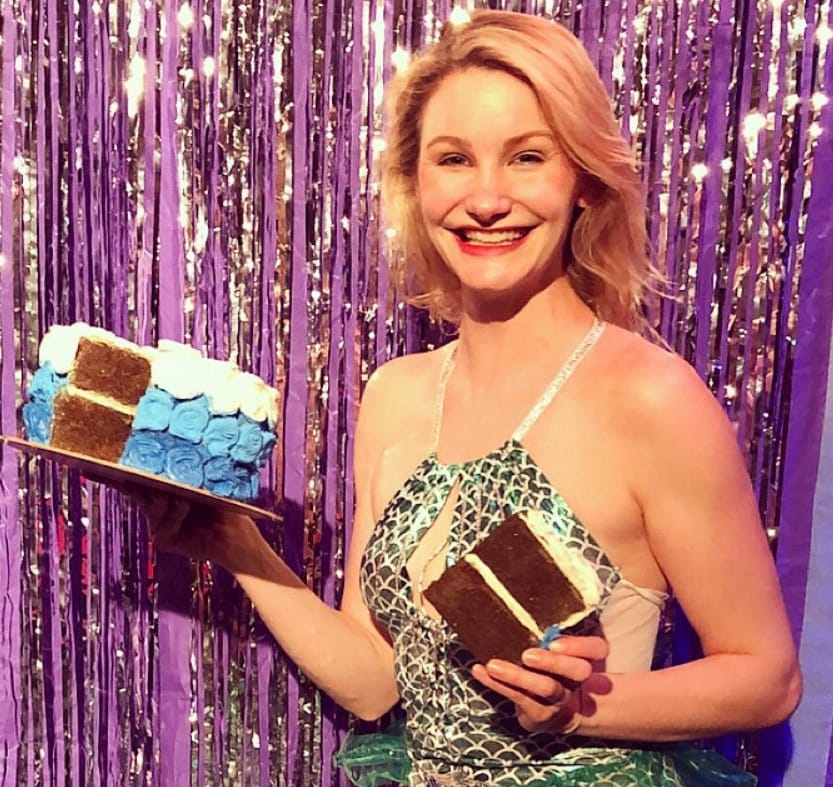 Isabella Valette: How Far I'll Go – What a funny and quirky world to be thrown into! A hilarious take on what happens when life gives you lemons, How Far I'll Go tackles the craziness of children's parties, costume changes and career choices. Based on true stories, Valette's entertaining and talented performance will have you laughing within minutes. Improvisation and the encouraged audience participation creates a light-hearted atmosphere. A highly enjoyable experience for all those who have questioned just how far they are willing to go.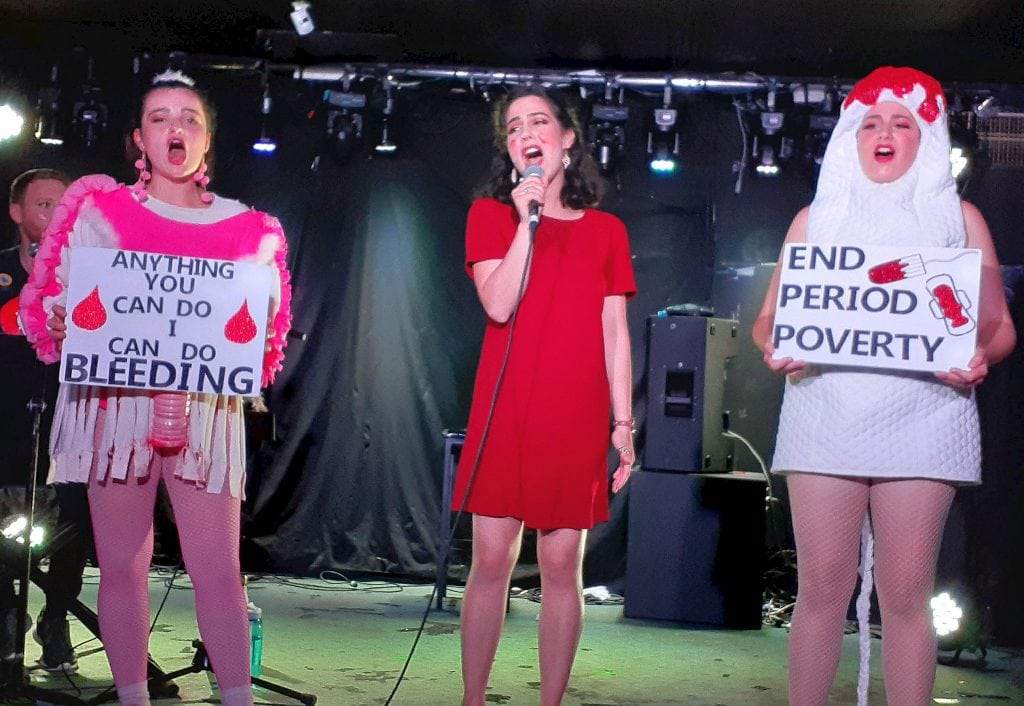 Ovariacting – Diva cups runneth over: tampons and rivers of red are not your often discussed topics in an evening of entertainment, but Ovariacting delivers. Jamie Boiskin, a swf who suffers severe endometriosis ensures the audience are well informed in all aspects of this taboo subject as she delightfully dives into the deep-end, complete with song. The only thing missing was a rendition of Alice Cooper's Only Women Bleed. Jamie and her troupe are indeed Menstrual Activists with a mission.
Whiplash – Whiplash is a tour de force from storyteller Scott Wings. Scott explains how his heart, mind, and body react to going on a date. He uses expressive body language and gestures to help him describe it. A very eccentric performance and that's what we're here for! Scott confronts his past selves, faces his fears, and finds hope for the future.
Big Eyes, Big Pussy – Growing up wog in Australia is pretty much its own genre these days. And it's solid ground with lots of typically-colourful ethnic flavours, from the patron saint of throwing-up in Ubers to getting drunk off the Galliano icing on a kid's birthday cake. Sonia Di Iorio lets it all hang out, with raunchy jokes that will likely appeal to 'anyone else raised a Catholic and who is now a big slut.' Chatty, personable and entertaining down to the last cocktail and cannoli.
Gosh – Misadventure follows Kirsty Webeck around. Even though she tries to lead a peaceful life, emergencies and drama just have a way of finding her. Gosh! takes you through a few of these antics. Kirsty is very funny and down-to-earth. The stories she tells are the kind an average person can relate, or especially if you're above-average clumsy! And don't mind seeing little things turned into must-have-health-insurance life lessons.
1900 Lisa-Skye – This time machine takes you back to pre-Tinder dating in all its landline & voicemail dismalness. L-S plucks original messages from those days from a jar to read for the audience – deliciously awkward micro-telegrams from hopeful/sleazy/desperate Johns on the hunt – in between cameos from three alter egos who pontificate about life, love and the future. It's quite weird, and some of us can get high off that, but Lisa-Skye's own brand of physical comedy gives her a giant stage presence. Add disarmingly candid lines that are cupid-bullseye funny and you and this show should be ready to hook up. Sexual content (and how!).
Untitled No. 7 – Telia Neville lays out the tale of Darling and her battle with the 'curse of potential'. It's obvious that Telia trusts her ability as a writer and so she damn well should: this is splendid storytelling. By monologue and mime, by song and scintillating lyric poetry, deep stirrings from the traditions of fable come very much alive. The tone is sincere and absorbing, punctuated by occasional irreverent asides and dance. Forget the self-help gurus, this quest for the golden key of success is conceivably as useful as anything; come dressed in your 'magic cloak of belief' for some much-needed running repairs.
Winefulness – Songs from improvised rap to big, brassy numbers dominate this extremely lively show by Tash York. And why not, when she's a prodigiously-talented 'knock-off Amy Winehouse you can take home to your mum'. The show is only passingly about wine, although you'll love playing Goon Of Fortune with Tash. Overall the vibe of anything-might-happen is exactly what this kind of festival is all about and it's managed in this instance, well, winefully. A goofy, gorgeous voice to love (and die for).
Cousin Tara: Wukkas – There's a lot of energy in this show, nervous energy, and that's entirely the point. Self-confessed 'anxious bug' Tara Leigh Dowler talks, sings and (poetry-)recites her way through some of her own hang-ups and indeed some of ours collectively as a society. Rambling monologues segue into brilliant original songs sung with great poise and range, from the punchy 'Friends Don't Let Friends' to apocalyptic koala death metal. With bonus lessons in how to fairy wank and eye-synch. It's perceptive, personal, and just wukking funderful.
& I'll Cry If I Want To – There's a party and you're invited to celebrate contemporary Australian circus. The hour-long show, & I'll Cry If I Want To, brings children ($10) and adults ($20) into its fun birthday-party narrative with hats, balloons and musical chairs. But the death-defying acrobatics – see video above – and clowning is left thankfully to the experts, three super-fit circus artists developing their schtik.
Cassandra Barbitoll – Baby Sandy's life gets off to a flyer as the spokestoddler for Tissy's Tiny Baby Tissues, but, well, then things get complicated. Unpacking the career of an actress unfulfilled, Sophie Joske brings voice to all the important characters from Cassandra's life including the fading queen herself. Part vaudeville, part Barry Humphries, part joyous child rummaging through the costume box to inspire rainy-day antics in the rumpus room, Cassandra Barbitoll is rollicking-good storytelling. Joske glows, whether channelling a coulda-been-a-contender or a defiant Scottish eyelash. Must see.
Sleep Apnea the Musical – This could be considered a song cycle rather than a musical, but this doesn't make it any less funny. Stew wears flannelette pyjamas and fluffy slippers for the whole performance, and speaks/sings openly about how sleep apnea has affected his life. The Book of Snorin' is a lot of fun. It's also relatable for those who either suffer from sleep apnea themselves or know someone who does.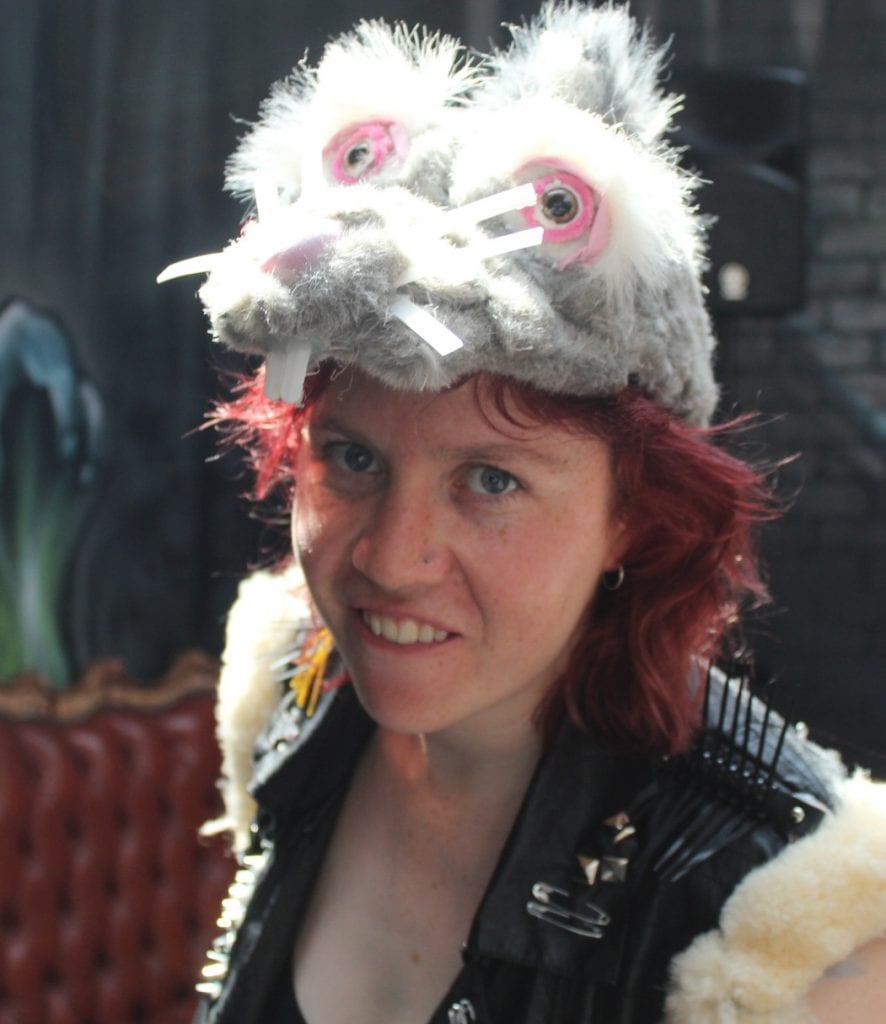 Toast Rat – Storytelling, comedy, outfit changes, character development, cardboard props and some questionable 'acting' – Toast Rat has something for everyone! The new show by Claire Sullivan is fast paced, it's super weird, it's emotional and energetic and creative – and it's hilarious. Captivating and raw, Toast Rat is engaging and hard hitting whilst remaining remarkably funny and lighthearted. 10/10 for audience participation and use of toast props.
Jofus and the Plank – This is an extraordinarily silly performance by one of Melbourne's most talented physical comedians, Lily Fish. With a plank of wood as the only prop, the mime work, clowning and story telling in this gig is outrageously creative, and absolutely edge-of-your-seat engaging. An impressive example of energy, physical movement, stage presence and character, Jofus and the Plank is a crowd pleaser to say the least.
Very Mature – A fantastically easy laugh, Very Mature is a highly recommended stand up comedy gig for all ages. Splitting the bill, Sweeney Preston and Ethan Cavanagh both give killer performances, as well as bouncing off of each other in an endearing show of friendship, with a hint of piss-taking. Easily relatable, reasonably non offensive and lighthearted – the show gives an amusing insight into the lives of two young, yet 'very mature' comedians from Melbourne.
Women of the White House – Melania Trump and Kellyanne Conway spill the beans on what goes inside the Trump administration. Leads Ebony McGeady and Sam Coats are up against it trying to satirise people who are already cartoon villains but they give it a helluva shot through song – I Don't Know What A Fact Is is a highlight – and dance featuring their own manic Thing1-Thing2 cheer squad. There are predictably a lot of dark themes from the modern American cesspit, from late night Twitter rants to exploitative fundraising, scandals, collusion, gun culture and self-hating feminism. At least we can laugh about it, and the Women of the White House will have you doing just that.
Tasmanian Times interviewed Ebony and Sam about their approach and what it's like being part of the Fringe.
---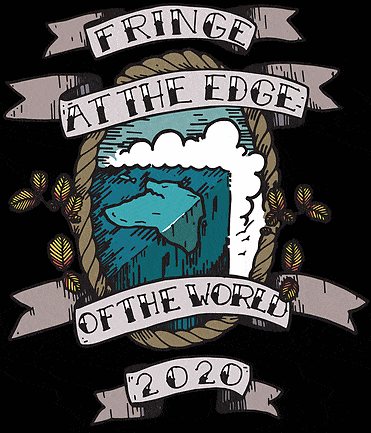 ---
It's a busy month for festivals in Tasmania with the much-loved Cygnet Folk Festival, MOFO and much more. In Hobart the Fringe takes centre stage with a host of performances.
The Fringe at the Edge of the World features over 30 acts performing in a variety of styles. It runs from this Thursday 9 January through to Sunday 12th at a number of inner-city venues.
Tasmanian Times will be reviewing many shows and this post will be updated regularly straight after we've seen the latest. Scroll to the bottom!
Tickets are still available for most performances, from comedy to music to quite a few that defy easy categorisation. Please see the Fringe website for show synopses, performance times and venues.
One show you might like to catch is Isabella Valette's How Far I'll Go.  Isabella lifts the lid on the ridiculous and publicly embarrassing extents artists will go to, with unbelievably chaotic and hilarious true stories. Listen to a snippet of her below.
Harassed as a pudding in shopping centres, forced to dance around children's tables as they eat at parties dressed as a poo emoji, turning up to christenings as a clown…anything for a gig, right?
Isabella is a professionally trained singer, dancer, actor and improviser whose shows include characters, observations, songs and stand-up. She trained at the prestigious Arts Educational Schools London, which is presided over by Andrew Lloyd Webber, and is a senior member of two of Australia's top improvisation troupes.
Her two Hobart shows are on Sat 11 January 9pm and Sun 12 January 7.30pm, both at the Polish Corner (Club) in New Town. Bookings can be made here.

The post Fringe Takes the Stage: Reviews and more appeared first on Tasmanian Times.
Source: Tasmanian Times https://tasmaniantimes.com/2020/01/fringe-takes-stage/#utm_source=rss&utm_medium=rss&utm_campaign=fringe-takes-stage