Franklin Campaign Feature Doco
2 min read
<p><img width="1000" height="663" src="https://tasmaniantimes.com/wp-content/uploads/2020/02/Dark_Water_X-1024x679.jpeg" alt="Franklin campaign"></p> <p>Four independent filmmakers are set to begin production on a new feature-length documentary about the battle to stop the iconic Franklin River from being dammed by Tasmania's Hydro-Electric Commission in the 1980s. Dark Water: Battle on the Franklin will follow the story of young Tasmanian Oliver Cassidy as he recreates the activists' journey and embarks […]</p> <p>The post <a rel="nofollow" href="https://tasmaniantimes.com/2020/02/franklin-campaign/">Franklin Campaign Feature Doco</a> appeared first on <a rel="nofollow" href="https://tasmaniantimes.com/">Tasmanian Times</a>.</p>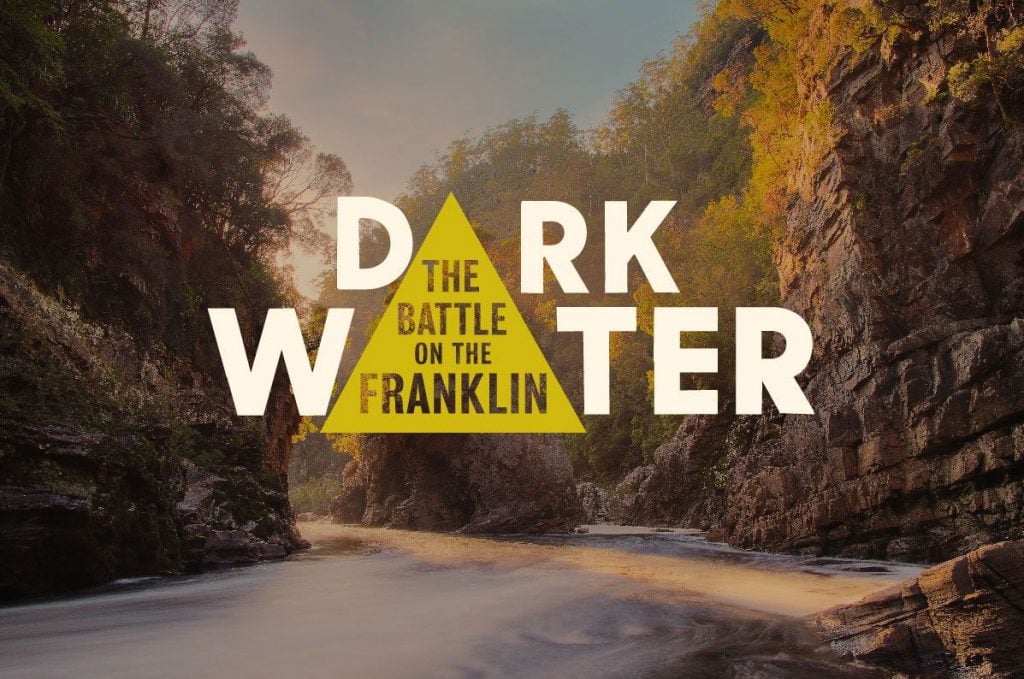 Four independent filmmakers are set to begin production on a new feature-length documentary about the battle to stop the iconic Franklin River from being dammed by Tasmania's Hydro-Electric Commission in the 1980s. 
Dark Water: Battle on the Franklin will follow the story of young Tasmanian Oliver Cassidy as he recreates the activists' journey and embarks on a solo rafting pilgrimage down the Franklin. In the process, he will retrace the story of the seven-year campaign.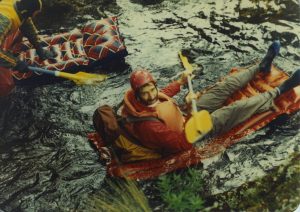 The Franklin campaign remains arguably Australia's most significant environmental movement. The film will investigate why it was so successful when others have failed, and what lessons can be applied to other non-violent movements today.
"This is a film that will not only help audiences understand how it is possible to win an environmental movement but how they can be part of that win," said Cassidy.
"I think we are all grappling with the despair, hopelessness and climate grief created by the bushfires this summer, and I think the Franklin campaign provides amazing inspiration in the face of that — it's a story that gives us hope," added co-writer Claire Smith.
The Franklin campaign peaked in the summer of 1982-3 with a three-month blockade aimed at stopping construction of the Tasmanian Hydro-Electric Commission's controversial Gordon-below-Franklin dam. Over 1,200 people were arrested on the river and tens of thousands attended rallies around the country. As the story went global, international celebrities weighed in to provide crucial legitimacy and moral support. Eventually, Bob Hawke was elected as Prime Minister and announced the project would be abandoned. The Tasmanian government fought this decision all the way to the High Court, and lost.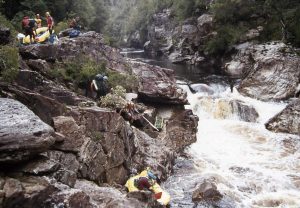 The production has secured interviews with key players to shed light on the inner workings of the campaign, including Bob Brown, Dick Smith, Alice Hungerford, Lisa Yates, Kevin Keirnan, Jim Everett, and Geoff Law. Historical analysis will be provided by Professor Clive Hamilton.
The documentary will be directed and co-written by Kasimir Burgess (The Leunig Fragments), co-written by Claire Smith (ABC Catalyst, Ask the Doctor), and produced by Chris Kamen (Small is Beautiful).
The project has received principal production investment from Screen Australia and development assistance from Screen Tasmania.
The team have launched a crowdfunder on Pozible to raise $35,000 that will guarantee this documentary will be made this year. The crowdfunding campaign will run from February 11th to March 5th. The film has an anticipated release date of mid-2021.
The post Franklin Campaign Feature Doco appeared first on Tasmanian Times.
Source: Tasmanian Times https://tasmaniantimes.com/2020/02/franklin-campaign/#utm_source=rss&utm_medium=rss&utm_campaign=franklin-campaign