A man killed when he was struck by a gas bottle picked up by ferocious winds in Sydney last night was on his way home from drinks with a friend after work.
The freak accident that saw a flying gas bottle kill a man during a Sydney storm overnight has been described as "one in a million" by authorities.
Hoong Leong was on his way home from drinks with a friend after work last night when he was hit by the bottle, which was carried by ferocious winds.
Police said the 37-year-old was married and from Chatswood.
He was walking along Harrington Street in the Rocks about 11pm when the 9kg bottle is believed to have been blown from a nearby apartment building as winds topped 120km/h.
The bottle hit the man in the shoulder and the force of the blow knocked him over.
Police said people from a nearby pub rushed to help.
Police and ambulance crews arrived and performer CPR but the man died later at St Vincent's Hospital.
Police have appealed for information to find where the gas bottle came from.
"It's tragic circumstances. It's a freak incident," said Detective Inspector David El-Badawi.
"We just need to know what happened to this fellow, where the bottle's come from. It's come from a very great height.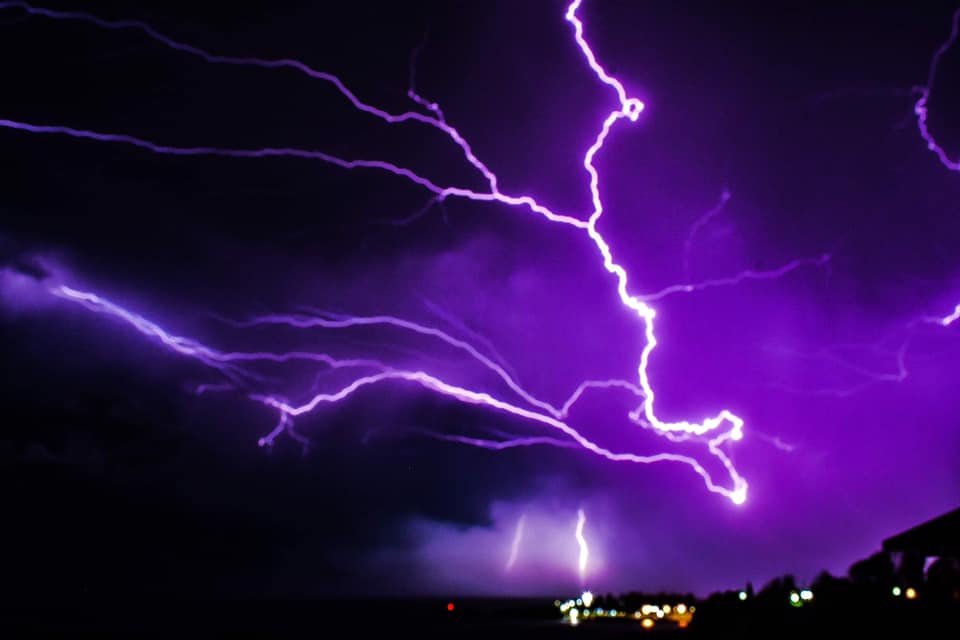 "As he's walking its hit him in the right side of the shoulder and he's gone down onto the floor."
Ambulance bosses said the man had been conscious and breathing when they were called, but had gone into cardiac arrest when they arrived.
He had suffered breaks to his shoulder and collarbone.
Katherine Rallings, acting superintendent from NSW Ambulance Service, said it was a "one-in-a-million accident".
"This is a very, very unusual circumstance," she said.
"It's a complete tragedy.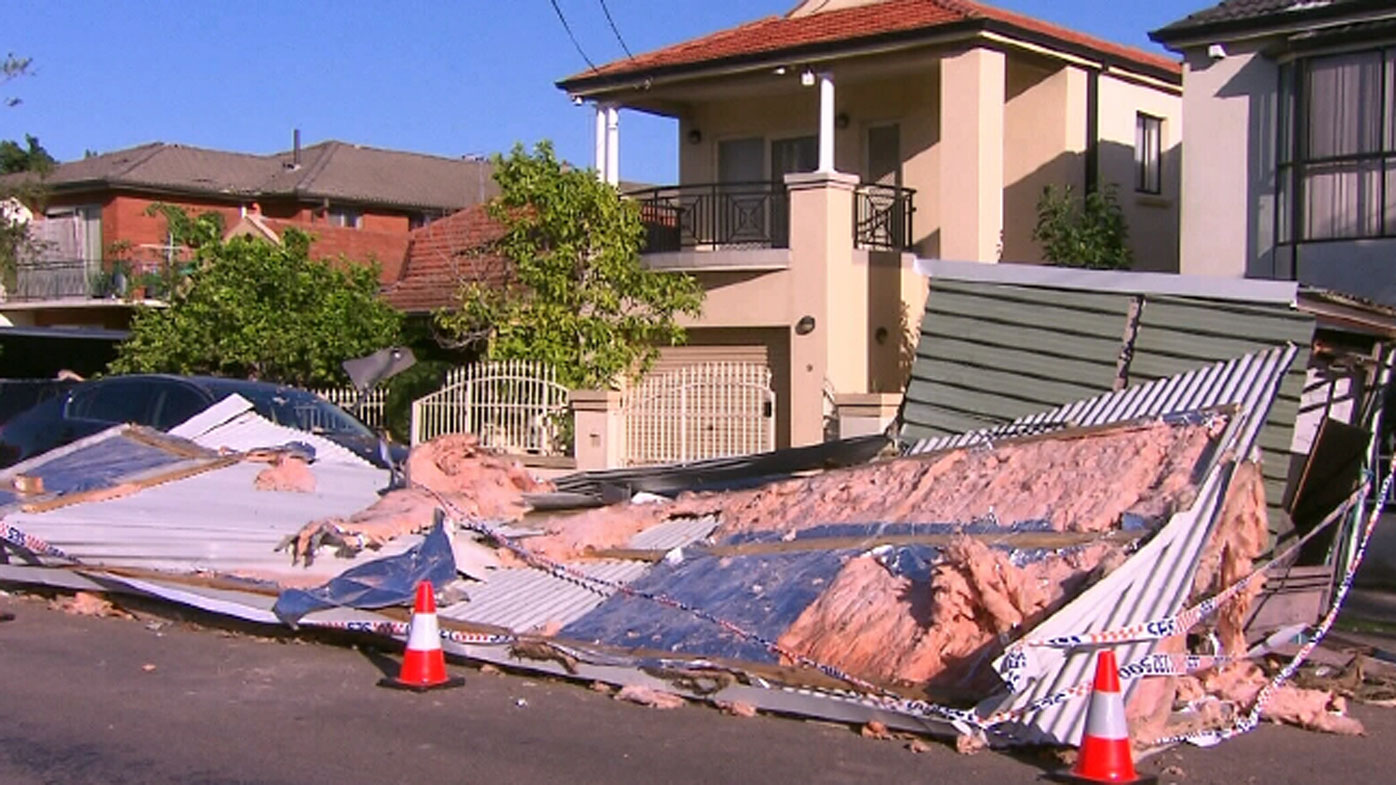 "It's certainly a reminder for us all, with the weather we're having that we do need to be careful, we do need to watch out for ourselves and each other."
Nearby tower resident Gurie Rossouw said he was concerned by the death.
"A gas bottle is not really something you would think would fly up and hit someone," he said.
"It's a little bit concerning.
"Hopefully somebody does something about it."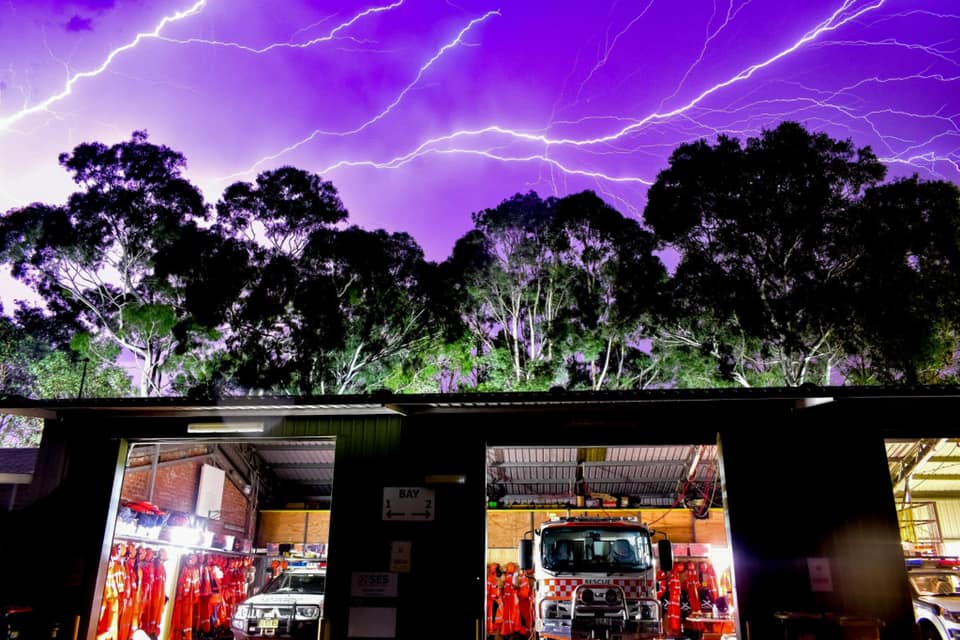 THOUSANDS WITHOUT POWER
Further storm warnings for parts of NSW have been issued for the north east of the state, as Ausgrid said 74,000 lightening strikes were recorded in Sydney last night.
The power firm said 80,000 were affected by last night's storm, with 10,000 still without power this evening.
Areas worst affected included Mona Vale on the Northern Beaches, west to Berowra, and south to Pymble and Ryde.
https://twitter.com/Ausgrid/status/1229963839124279296?ref_src=twsrc%5Etfw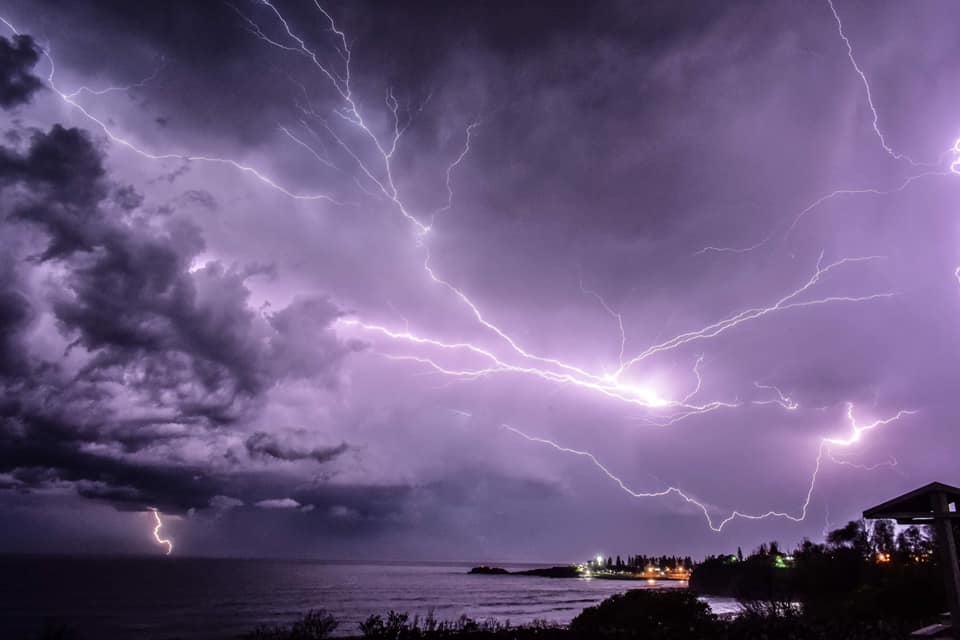 ANOTHER CLEAN UP
Hundreds are cleaning up today after more than 900 calls for help to the SES last night.
At Terrey Hills the roof was ripped off the golf club.
Trees were downed and cars and homes damaged in Belmore and Bondi.
Only 100 SES volunteers were last night able to help but more are expected to be deployed today.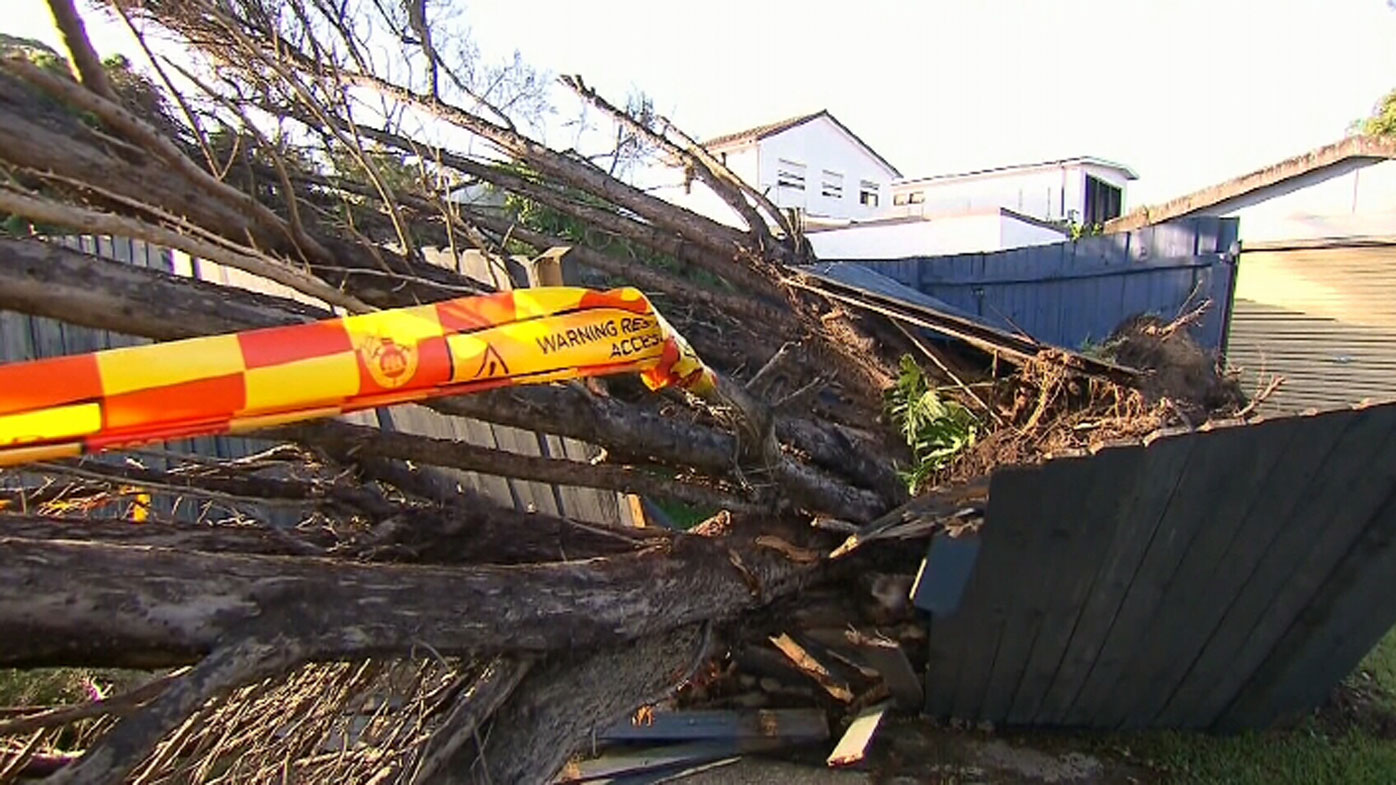 "The sort of winds we saw were over 120km/h, which is very, very unusual," SES Assistant Commissioner Paul Bailey told Today.
"We are hoping we have seen the last of it.
https://twitter.com/brando_lives/status/1229735285774139394?ref_src=twsrc%5Etfw
"We are doing our best to work with the electrical companies to get power back as quickly as we can.
"But we envisage a long, long day, into tonight and obviously tomorrow we'll be continuing on a big clean-up for everybody going forward.
"We will be doing our best to get to you as quickly as we can."
HAIL AND RAIN
During last night's storms, Orange recorded 12mm of rain in 10 minutes. A 110km/h wind gust was recorded at North Head on Sydney Harbour.
https://twitter.com/BOM_NSW/status/1229886132575444992?ref_src=twsrc%5Etfw
In two hours between midnight and 2am, 59mm of rain fell at Coonabarabran.
Giant hail fell on the Mid North Coast and other areas of the state including Wollongong and Mittagong.
Hazardous surf warnings have been issued today for the Illawarra Coast, Batemans Coast and Eden Coast, with the NSW Police Marine Area Command advising people to consider staying out of the water.
With AAP.
Source: 9News https://www.9news.com.au/national/sydney-thunderstorms-weather-flooding-power-outages-news-nsw-australia/5d27ba1b-e779-403d-8660-fb54324fd8bf