Ways to connect, stay fit, learn and relax for Australians staying in the next few weeks.
Australians have been advised to stay home where possible to stop the spread of coronavirus. Thousands have been made jobless as 'non-essential' services are temporarily closed down; in some states and territories, closures include schools.
Whether you're self-isolating with symptoms or practicing responsible social distancing, working remote or working out what comes next, it's likely you'll find yourself confined to your living room for at least the next few weeks.
READ MORE: Stay up to date with the 9News.com.au rolling coverage of the coronavirus pandemic here.
Here are a few – free – things that might help make it more bearable.
1. Ways to connect
The easiest and fastest way to beat the sense of loneliness that can come with an enforced stint at home is to reach out online to other people doing the same thing. Search for Facebook quarantine communities in your area to see what activities others are enjoying, or join a group sharing uplifting stories to break up some of the bad news in your feed – and get ideas for ways to get more involved in your own neighbourhood, either virtually or on the ground.
The RSPCA has also urged those thinking about it to take the plunge and adopt or foster a pet. "Becoming a foster carer is an opportunity to make a real difference to the lives of animals in need," says RSPCA NSW spokesperson, Kieran Watson."If you are after some companionship during this time of isolation, consider providing a home for an animal in need."
Try: Applicants can apply online, through the RSPCA, and will have to attend an information session and have their property inspected for suitability before being matched with a pet.
Try with your kids: If you're not up for taking on a new family member just now, or your rental lease doesn't allow it, you can get your nature fix courtesy of live zoocams both locally and overseas – pandas, hippos, lions, and in Melbourne, a snow leopard cub.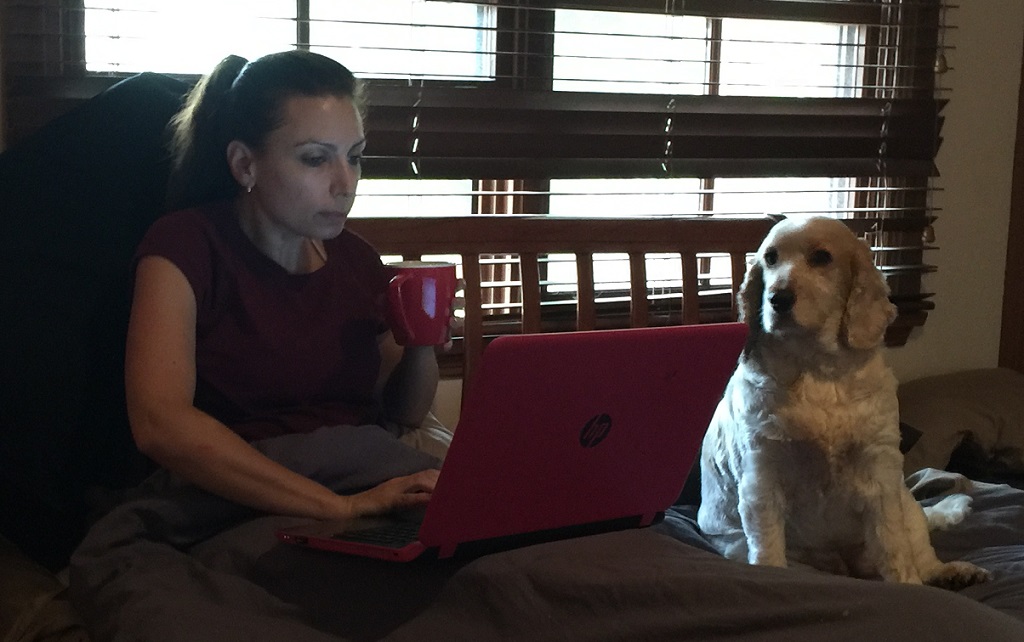 2. Ways to add to the pantry
While local hardwares and nurseries are still open, think about starting a garden – and where possible, supporting local businesses that are feeling the pinch. Growing herbs and vegies can help you cut down on your grocery bill, and early autumn is a good time to plant (especially leafy greens). A garden bed is great a great way to make sure you get some Vitamin D, if you have the space; balconies and window boxes are just as good for a thriving herb bed.
Try: Social media is full of easy and friendly advice for getting started – Facebook pages like Captain Compost, or these ones on Instagram.
Try with your kids: DIY.org has a 14-day free trial with hundreds of different projects for kids – including gardening.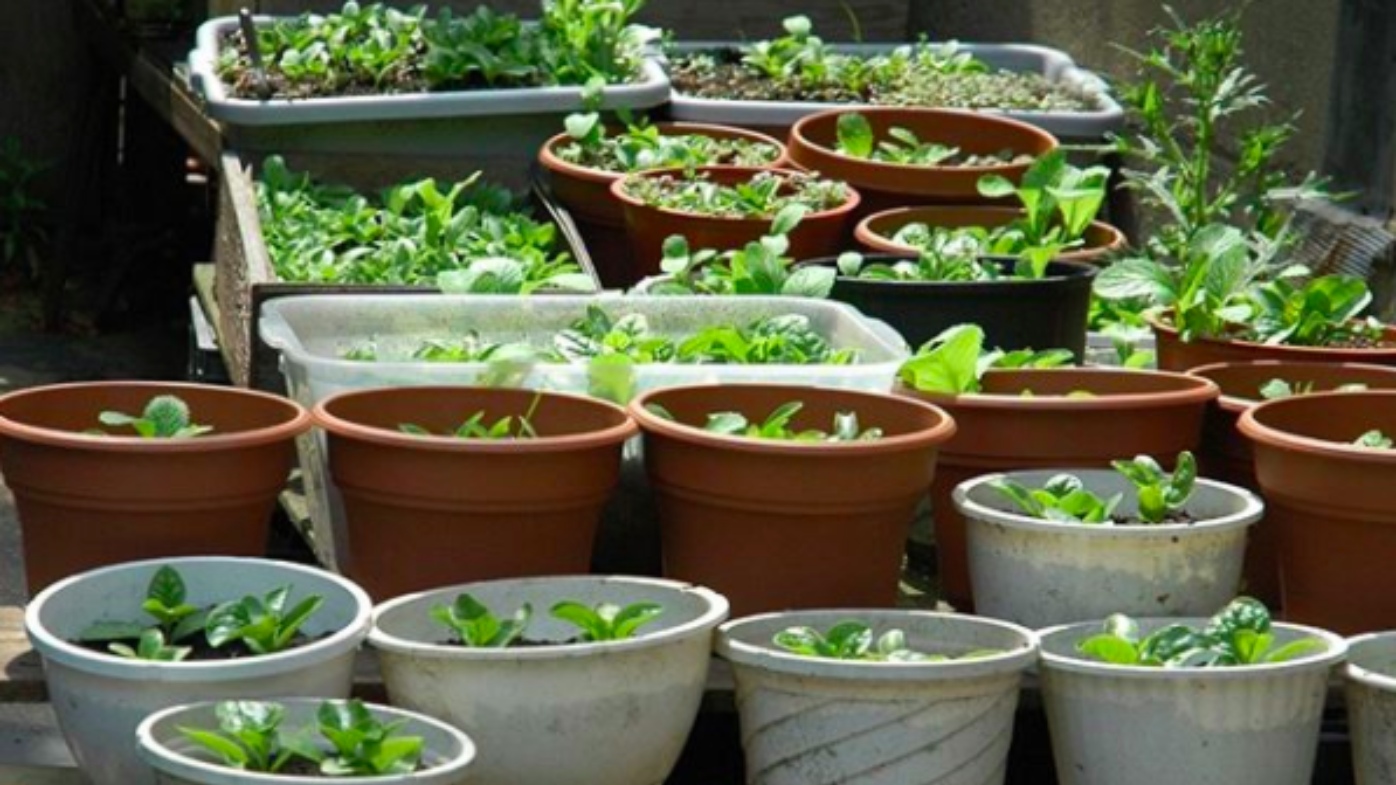 3. Ways to get moving
Scheduling some physical exercise give some much-needed structure to long days at home, as well as boosting your immune system (and your mood). Yoga and pilates might seem like the obvious options when you're restricted to your loungeroom (and there are countless online tutorials and classes taking place), but there are also plenty of ways do higher-impact exercise when you're limited to just a few square metres.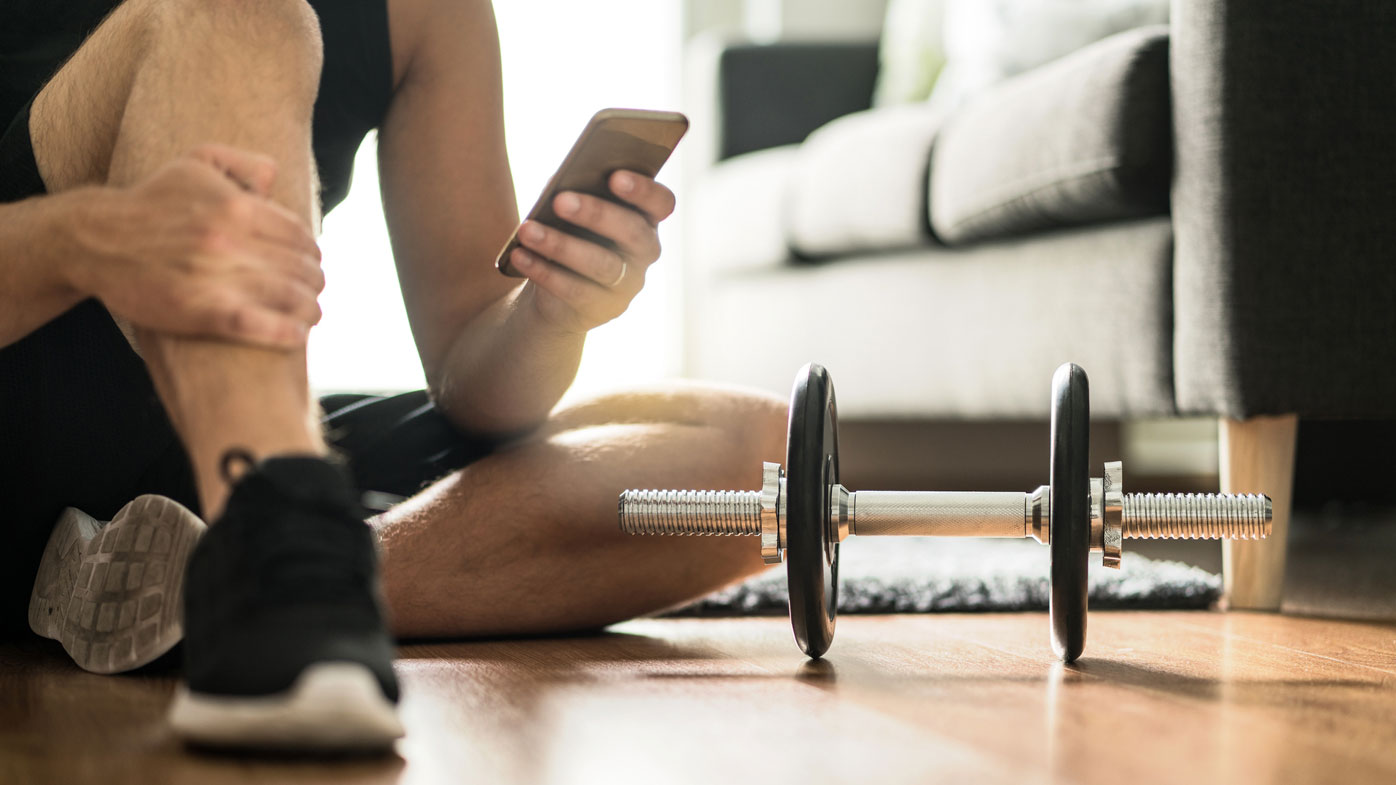 Social media and YouTube are full of fitness experts live-streaming guided sessions and focused classes at all levels, from HIIT workouts to ballet. Many businesses are offering free trials during the pandemic, or removing paywalls from their programs altogether.
Try: Keep It Cleaner's FREE online Gym
Try with your kids: Learn Ballet! Emma's Bowtiful Ballet Studio
4. Ways to learn something new
Most major Australian universities have a variety of courses available online, easily found on the Open Universities Australia website. While platforms like EdX and Coursera now skew toward fee-paying course, it's still possible to find free options – and you can also contact course providers directly if you think you may qualify for financial assistance.
Try: This guide to the Ivy League courses available for free online by the founder of Class Central, a search engine that finds online courses from around the world.
Try with your kids: Cool Australia offers free online activities aligned to Australian and NZ curriculums. Some states and territories also have resources for those helping kids learn from home:
If you're after something less homework-y, popular kids illustrator Mo Willems is hosting 'Lunch Doodles': daily sessions where kids can draw along.
5. Ways to relax
People worldwide are turning to the usual streaming services – so much so that governments have had to ask them to turn down the bandwidth – but there are some new and unexpected offerings available online to help people through quarantine.
Check the social media pages of your favourite bands – they may be streaming a free live show. If you don't know where to start, try The Social Distancing Festival, an online hub connecting artists and audiences around the world. World-famous opera houses in New York, London and Paris and many more may have had to cancel live performances, but are streaming shows for free; so is the Melbourne Symphony Orchestra.
Try: If you get inspired and want to pick up an instrument yourself, Justin Guitar, a celebrity-endorsed website by the Tasmanian-raised Justin Sandercoe, offers over 1,000 free guitar (and ukulele) lessons.
Try with your kids: If you've lost your voice from too many renditions of Bluey at the Beach, hand story-time over to the professionals. Storyline Online features well-known celebrities reading children's books – like Betty White reading Harry the Dirty Dog. If you've got access to streaming services online but want a reliable guide to what on them is age-appropriate for your kids, Common Sense Media is a good place to start.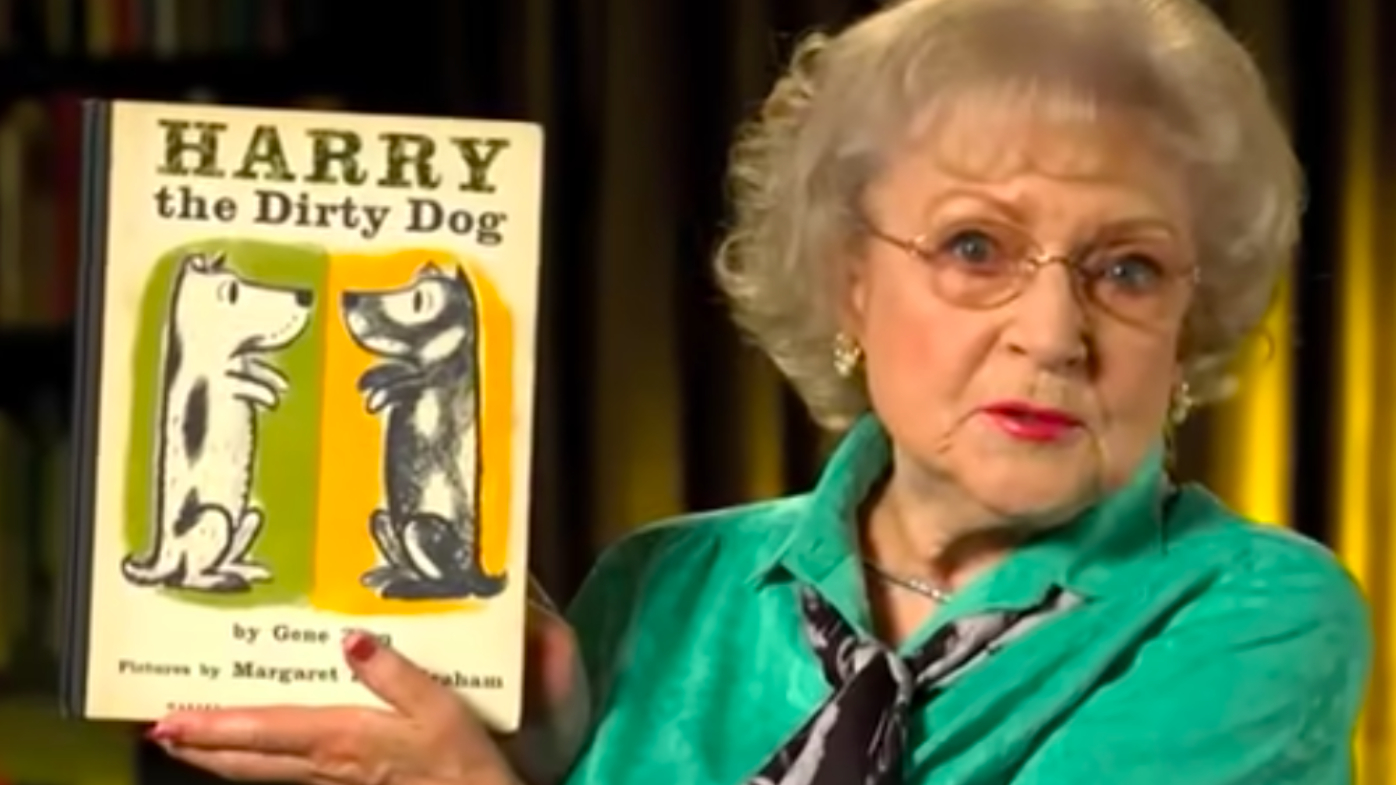 You can find more information about the international coronavirus outbreak from the World Health Organisation and health.gov.au.
Source: 9News https://www.9news.com.au/national/coronavirus-australia-free-online-resources-for-self-isolating-at-home/5492a647-2d45-4903-9478-6852628c0bbf