Fire on my Mind
4 min read
<p><img width="1000" height="525" src="https://tasmaniantimes.com/wp-content/uploads/2020/01/firescape-1024x538.jpg" alt=""></p> <p>Australia is burning. Our beautiful country is overwhelmed by flames. Wildlife and stock have perished. Homes have been reduced to ashes. Towns have been devastated. Lives have been lost. As a nation we look on in disbelief as Mother Nature continues to ravage our precious land. The bushfires have left the lives of countless Australians […]</p> <p>The post <a rel="nofollow" href="https://tasmaniantimes.com/2020/01/fire-on-my-mind/">Fire on my Mind</a> appeared first on <a rel="nofollow" href="https://tasmaniantimes.com/">Tasmanian Times</a>.</p>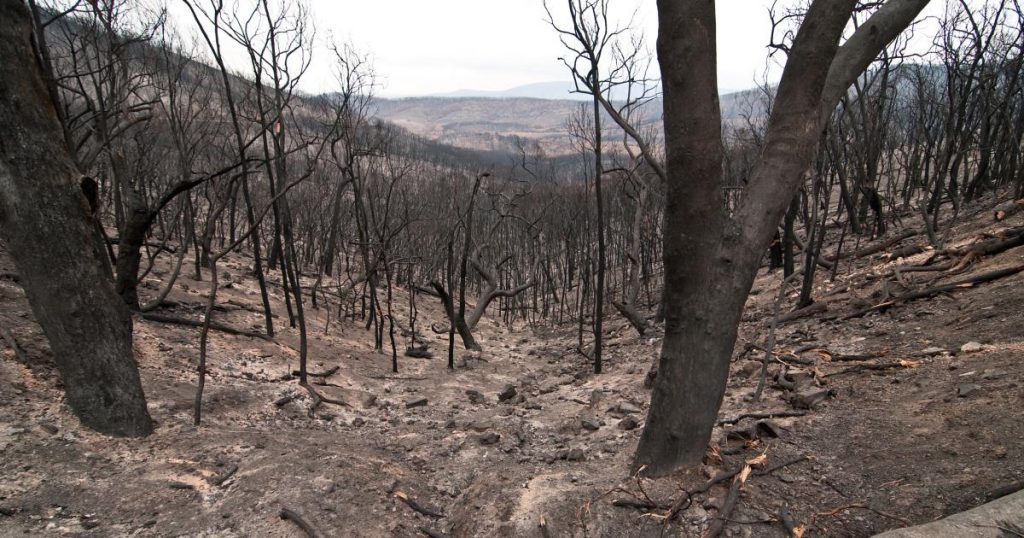 Australia is burning. Our beautiful country is overwhelmed by flames. Wildlife and stock have perished. Homes have been reduced to ashes. Towns have been devastated. Lives have been lost. As a nation we look on in disbelief as Mother Nature continues to ravage our precious land.
The bushfires have left the lives of countless Australians in tatters. But here I am amidst our summer holidays negotiating screen time allowances with my children. And there are mainland families struggling with the grief of losing loved ones in the fires. But I'm hunting through the fridge, trying to decide if we have enough milk and veg to last one more day before I have to drag myself off to the supermarket again.
I should be ashamed of my insensitivity. I should cringe at my heartlessness. Yet it's my sheer depth of feeling for the suffering of others that has forced me to look away from the terrifying scenes that swamp the screen every time I turn on the television.
Hovering over my shoulder as I search the latest news on my laptop, my kids are understandably frightened by what they're seeing. Footage of people evacuating their homes, of fire trucks being engulfed by flames, of injured wildlife against a backdrop of scorched trees and charred land. Real life doesn't come with a classification rating. We all stare at the images, my children asking question after question after question. And only half the time can I seem to find the answers.
Like many other Australians, the bushfires are nowhere near my own doorstep. But still, the fires are there; filling my social feeds, punctuating every radio bulletin, crowding my inbox, dominating the signage at retail checkouts, and spreading across the morning sky as the sun tries to peek through the heavy smoke haze.
The story doesn't change. It's one of fear, heartbreak, and resilience. And the message is always the same. We're Australians; we donate, we help however we can, and we never give up.
While I cover my kids in sunscreen, ready for a day trip to the beach, I wonder if my feelings of helplessness in this disaster should somehow quell the guilt that still nags at me? I keep asking myself the same question, what can I do to help when I'm so far away?
I've donated and I've shared, and then donated again. Yet this action – which is no different really from the process of ordering name labels online for school books – seems far too trivial for the meaning behind it and the purpose it carries. A few clicks on the keyboard and our back-to-school is sorted. Or a few clicks on the keyboard and I've supported the bushfire appeal. Maybe it isn't guilt that I'm feeling after all. Perhaps it's detachment.
We can't all be at the frontline fighting fires. We're not all in a position to assist with repairs and rebuilding. We can't all begin charity movements to raise money for the bushfire appeal. Instead I begin to think of the role I can play during these bushfires.
I am an Australian. I can help by emotionally supporting my friends and their families who've been directly affected by the fires. And I can help by encouraging people around the globe to visit our country, with tourism now being more important than ever to support our economy during the long process of recovery.
I am a Tasmanian. I can help by maintaining and protecting my own rural property from the real risk of bushfires. I can help by making a bushfire plan with my husband, and then practising it as a family. And I can help by being grateful for the safe summer holidays our family has been able to enjoy.
I am a parent. I can help by educating my children about the reality of bushfires in Australia, that we live in a country that burns. I can help by learning, together with my children, why bushfires occur, how they start, why they get out of control, and how the firefighters battle them. I can help by teaching my children how valuable our emergency services and firefighters are, including our volunteers and those arriving from overseas. And I can help by showing my children how our donated funds will afford resources for the many groups providing support.
In the face of one of the worst fire seasons in Australia's history, it's easy to become overwhelmed by a sense of helplessness. But it's harder to remember that our 'help' doesn't always have to be large and loud. It can also be soft and humble. While the bushfires are still causing many Australians to suffer, I can appreciate being one of the lucky ones. I got to wake up today with happy kids bouncing on my bed. And I got to wake up today without fire on my mind.
---
Lea Farrow is a writer, thinker, and devoted tea-drinker from the north-west coast of Tasmania. She's best known for her compelling articles, featured globally on HuffPost and other digital publications, but also loves blogging and crafting great web content. Discover more about Lea's freelance writing at leafarrow.com
---
The post Fire on my Mind appeared first on Tasmanian Times.
Source: Tasmanian Times https://tasmaniantimes.com/2020/01/fire-on-my-mind/#utm_source=rss&utm_medium=rss&utm_campaign=fire-on-my-mind