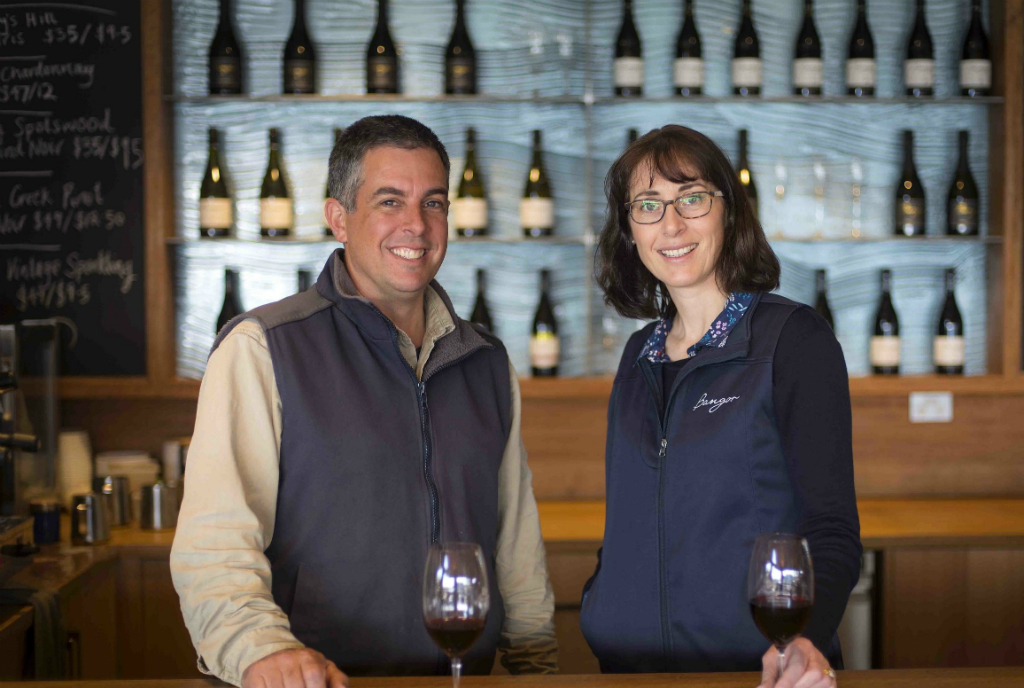 As a young bloke growing up on the family farm at Bangor in Tasmania's south-east, Matt Dunbabin learned early on that being a custodian of a property with almost 200 years of history can present all manner of opportunities and challenges. That's the reason Matt and his wife Vanessa have spent the past 20 years […]
The post Farm Optimism by the Shed Load appeared first on Tasmanian Times.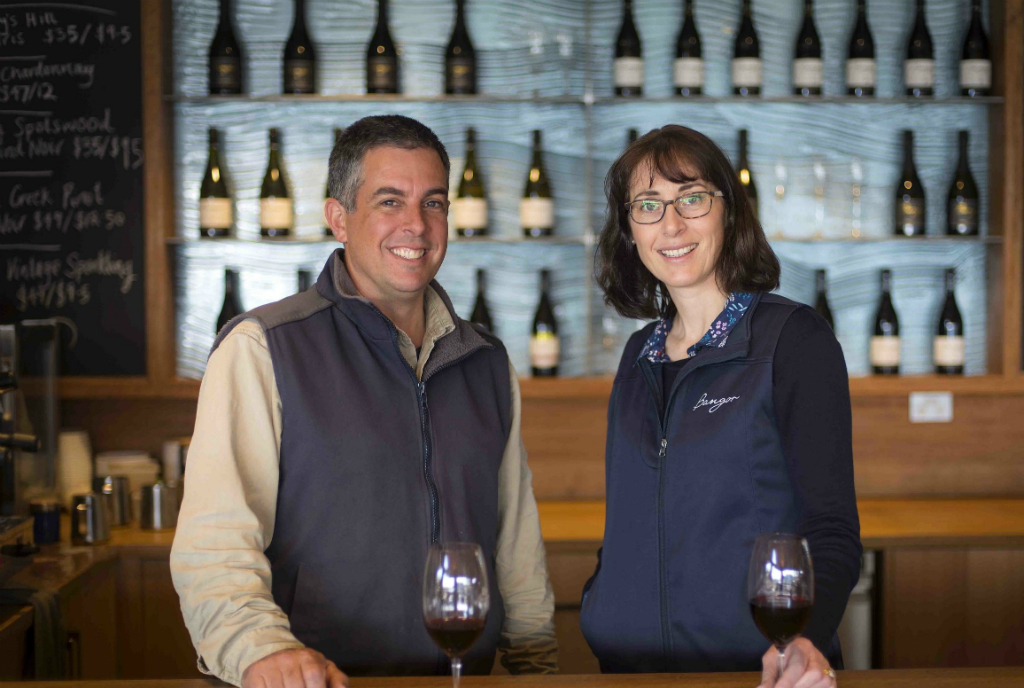 As a young bloke growing up on the family farm at Bangor in Tasmania's south-east, Matt Dunbabin learned early on that being a custodian of a property with almost 200 years of history can present all manner of opportunities and challenges.
That's the reason Matt and his wife Vanessa have spent the past 20 years engaged in such a diverse range of land use on their 6200ha property outside Dunalley. Sheep and cattle grazing, merino ram breeding, timber harvesting and various cropping activities – all have figured in a farming mix that has included equally important habitat conservation and wildlife protection.
When grape-growing entered the mix in 2010, it was an optimistic response to a three-year drought that had really taxed Bangor's capacity to perform as a dryland farming operation. The couple's planting of three hectares of Pinot Noir, Chardonnay and Pinot Gris had also been preceded by a long period of research and consultation with respected industry figures, including Fred Peacock at Bream Creek Vineyard.
Fire
But when opportunity knocks in business, challenges are there to be answered too. Bangor's brand-new wine portfolio was well on track to being sold on the property when the devastating January 2013 bushfire that destroyed much of the nearby Dunalley township also burned down the shearing shed the Dunbabins had ear-marked for use as their vineyard cellar door.
"The fire took out almost 32 kilometres of fencing, along with outbuildings, pasture and a vineyard shelter belt," Matt Dunbabin recalls.
"We were able to save the vineyard, but we lost our harvest that year to smoke taint."
Within weeks, casual conversations with friends and neighbours led the Dunbabins to begin planning a new joint business venture with Tom and Alice Gray, owners of the local oyster farm. In December 2014, Bangor Wine and Oyster Shed rose like a phoenix from the district's ashes.
"I don't think we really knew what we were letting ourselves in for," Dunbabin admits.
Re-branding
Five years on, Bangor's purpose-built timber structure overlooking picturesque Blackman Bay has become a site of frenetic activity. Indeed, it has put the family business firmly on the wine tourism map. Re-branded as the Bangor Vineyard Shed, and with an expanded vineyard, the property on Forestier Peninsula now sees Matt and Vanessa Dunbabin pursuing opportunities there on their own.
At last month's Tasmanian Wine Show, held in Launceston, the couple were among the industry's most celebrated vineyard operators. Bangor won the event's prestigious Wine Tasmania Trophy for Champion Wine of the Show with its juicy, consumer-friendly 2018 Captain Spotswood Pinot Noir. The wine was also awarded the Pinot Shop Trophy for Best Pinot Noir.
A third wine show trophy – for Best Vintage Sparkling – provided proof that Bangor is no one-trick pony. The award was presented to the couple for their 2015 Bangor Vintage Sparkling, a blend of Pinot Noir and Chardonnay, made using the traditional bottle-fermented method.
"Bangor's vineyard is just four hectares but it had a really great show," observed Chairman of Judges Huon Hooke.
Looking back over his 29-year involvement with the exclusively Tasmanian wine competition, Hooke noted that the most striking improvements seen in the industry since the event's inception had come from the State's expanding sparkling wine sector.
"Those wines have really come from a standing start," he told guests at the Tasmanian Wine Show's presentation dinner in mid-January.
"At the first Tasmanian Wine Show in 1991, no medals were given to Tasmanian sparkling wine. In fact, I'm not even sure we had sparkling wines entered in the event back then. Now, you've managed to establish all these great sites around the State that produce great fruit that you can turn into great sparkling wine.
"The standard of winemaking in Tasmania is extraordinarily high. The quality of viticulture is also very high. We're now seeing outstanding sparkling wines coming from many regions of the State. We've known for a while that Pipers Brook/Pipers River is where it all started. Today, we've got a whole string of locations in Tasmania that are producing good sparkling wines – wines that retain freshness and vitality, and can hold their own with sparkling wines produced anywhere else in the world."
Few Tasmanians should doubt Bangor's show success will become a footnote in an extraordinary family history story that began in 1830, when convicted horse thief John Dunbabin was transported across the seas to this distant corner of Van Diemen's Land. Sheer hard work earned him his freedom and the opportunity to buy land, paving the way for five generations of farming at Bangor.
If there's any justice in the world, Matt and Vanessa Dunbabin will ensure even more generations of their family prosper from this land of opportunity and optimism.
VINEYARD VISITOR'S HIGHWIRE ACT
Vineyard visitors come and go, but few in the State have received the acclaim attributed to Bangor's highwire act of February 2018. Video posted on Bangor's Facebook page showing an acrobatic tiger snake slithering along perimeter fencing has been shared more than 12,000 times, in addition to receiving 32,000 views on Youtube.
"We see tiger snakes quite often, and it's wonderful to have them around," says Matt Dunbabin.
"I must admit I've never seen one climbing, let alone balancing on top of wire fencing."
---
Hobart's Mark Smith wrote his first weekly wine column back in 1994. Now more than 1600 features and 25 years later, he continues to chart the successes of Tasmania's small scale, cool climate wine industry with regular contributions to some of Australia's leading industry publications.
---
PICK OF THE CROP
Mark gives you his honest opinions about the best wines available right now from Tasmania's wine makers.

NV Ninth Island Sparkling Rosé $25
Australians have a genuine appetite for fine fizz. Gladly, increasing vine age and improvements in vineyard management is making premium sparkling wine more and more affordable. This non-vintage wine from Ninth Island is not only a very refined and elegant sparkling Rosé that doesn't break the bank, it took gold at the recent Tasmanian Wine Show in a very closely contested class. It's rich, round and smooth, with balancing natural acidity driving its subtle rosewater characters. A real charmer. www.kreglingerwineestates.com

2018 Rivulet Riesling $38
Rivulet is a new venture for Tasmanian Vintner's talented Keira O'Brien. Winemaking experience in the north and the south of the State has given her valuable insight and practice with some of Tasmania's best vineyard resources. Cleverly crafted from fruit purchased from Bream Creek Vineyard, this European-inspired Riesling shows real pizzazz. On first tasting, it reminded me of the wines I saw in Austria a decade ago. There's real verve and focus here. There's a deliciousness too that belies its youth; small wonder it won gold at the 2020 Tasmanian Wine Show. www.rivuletwine.com

2019 Devil's Corner Pinot Grigio $22
Devil's Corner has been on a roll in recent years, winning numerous awards for its very affordable wines sourced from Brown Brothers' Hazards Vineyard on Tasmania's East Coast. The 2018 was a multi-gold winner, and the 2019 is following in its path with a trophy to boot. Spicy pear notes with tropical overtones make it a clear winner at the meal table, too. Tasmanian Wine Show judges noted its 'purity of fruit, clean floral aromas, balanced sweetness, brightness and harmony.' Job done. www.devilscorner.com.au

2015 Moorilla Muse Cabernet Sauvignon Cabernet Franc $45
Moorilla Estate owner Davis Walsh purchased Tasmania's celebrated Domaine A vineyard in 2018, following the retirement of owner/winemaker Peter Althaus. Who knew at the same time, Moorilla would be harbouring its own stylish Cabernet in the Berriedale winery? Sourced from St Matthias Vineyard in the Tamar Valley, this Cabernet blend is a neatly constructed middleweight showing varietal blackcurrant characters. Fine but firm tannins and balancing cool climate acidity complete the package. One for the cellar, or in the company of juicy Tasmanian lamb. www.moorilla.com.au
The post Farm Optimism by the Shed Load appeared first on Tasmanian Times.
Source: Tasmanian Times https://tasmaniantimes.com/2020/02/farm-optimism-by-the-shed-load/#utm_source=rss&utm_medium=rss&utm_campaign=farm-optimism-by-the-shed-load