Fake Scott Morrison email phishing scam targeting Aussies
1 min read
<p>If you receive an email from the Australian Prime Minister, think twice before you click any links.</p>
If you receive an email from the Australian Prime Minister, think twice before you click any links.
A new phishing scam claiming to be sent from Scott Morrison has been discovered by email security service MailGuard.
The email has a "@pm.gov.au" domain and is sent under a display name of "Hon Scott Morrison MP".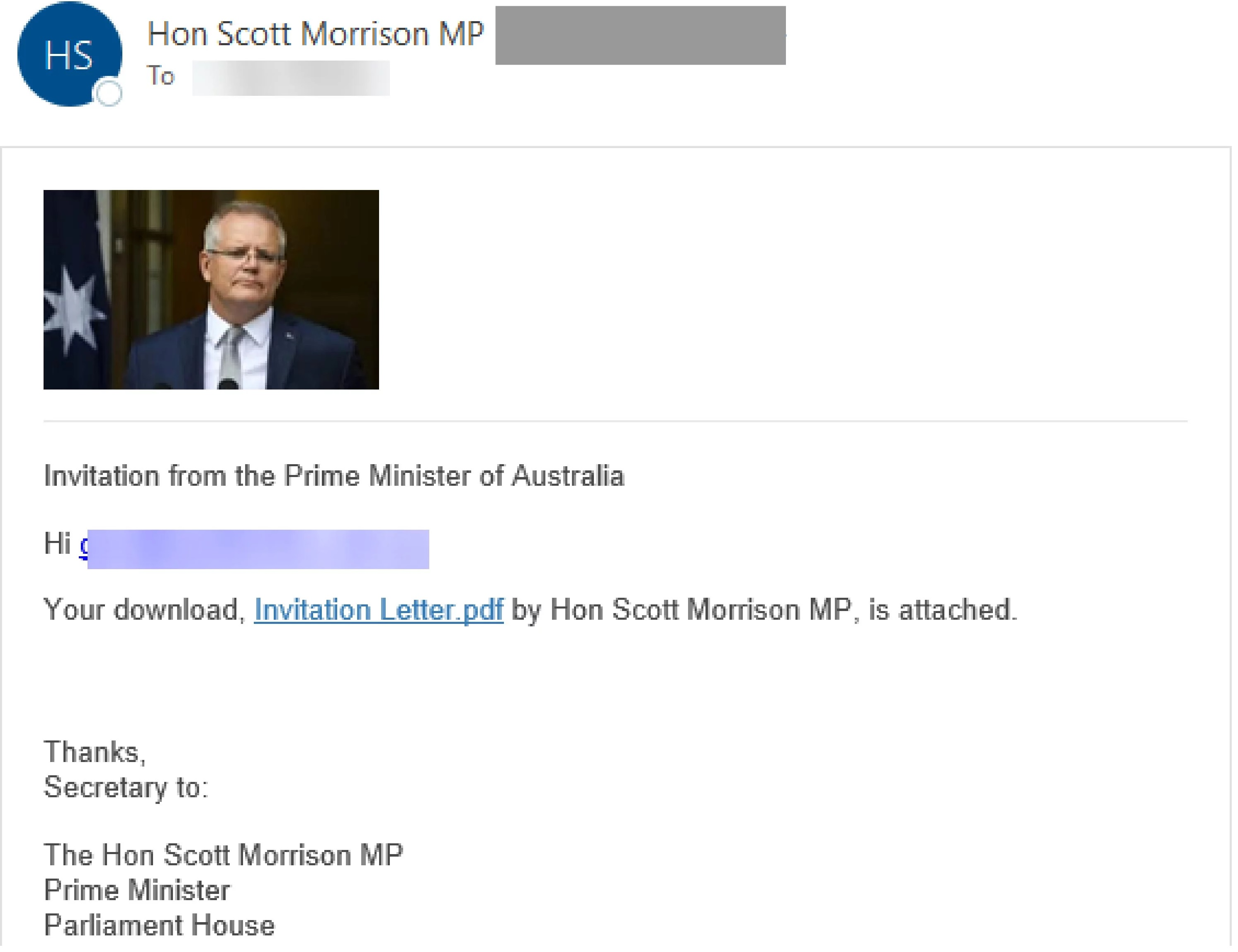 The body of the email advises the recipient they have an "invitation from the Prime Minster of Australia" and provides a link to download.
Unsuspecting recipients who click on the link to view the letter are led to a phishing website designed to harvest personal data.
"This email attempts to intrigue; telling the recipient that a new download and invitation has arrived creates a sense of curiosity," explained MailGuard.
"The inclusion of the PM's photo and display name makes it harder for recipients to identify the email as a scam as it appears as a legitimate notification."
Recipients are urged to delete the email immediately without clicking on any links.
"If you see an email from a government organisation, please exercise caution and make sure it is a legitimate communication before you open it," explained MailGuard.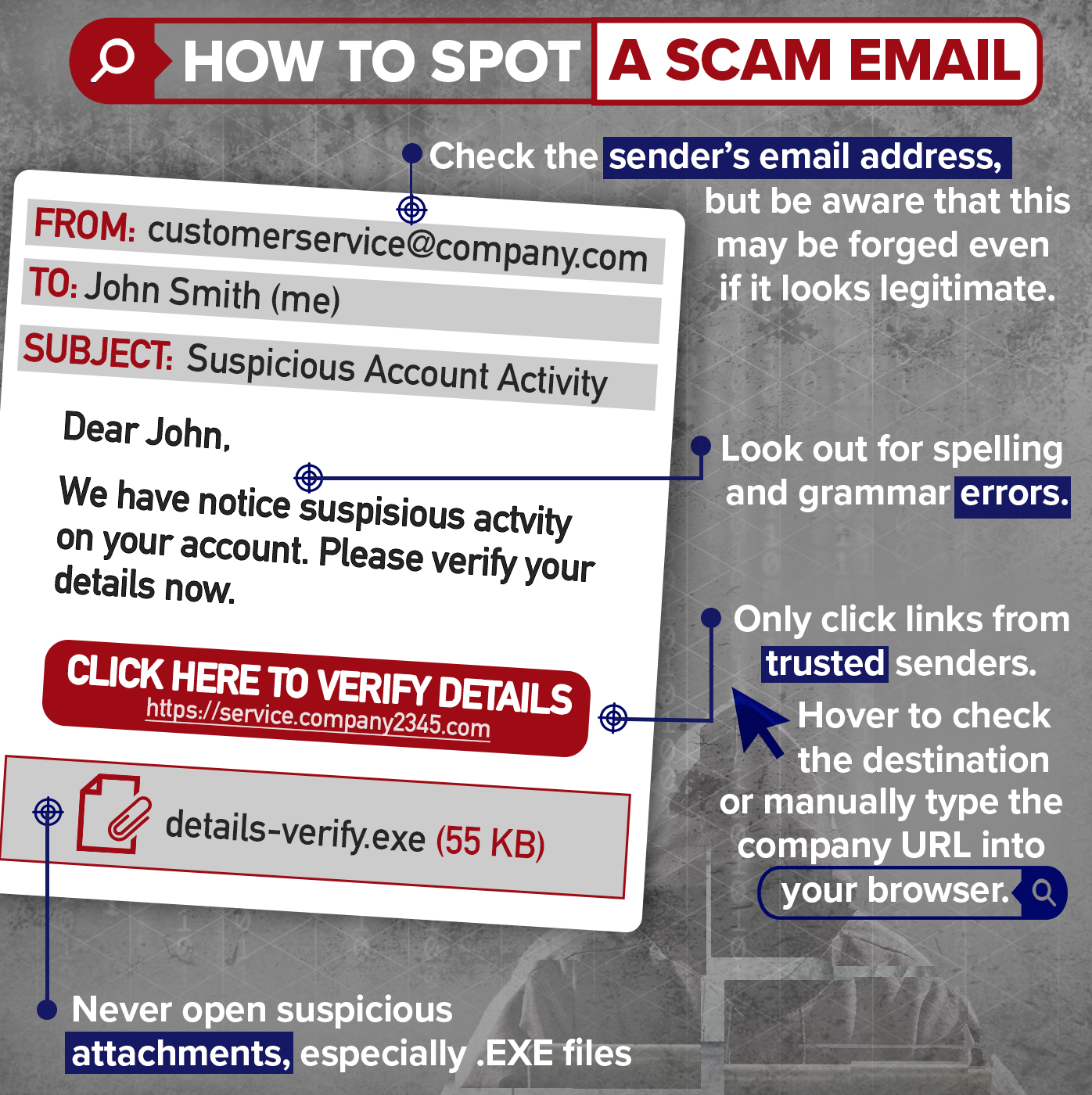 Source: 9News https://www.9news.com.au/technology/scott-morrison-email-scam-warning-invitation-from-prime-minister/5d4a68a3-673c-416b-8272-3fd7b914f699