Schrinner claims victory as Brisbane Mayor despite vote count issues
Published: (Updated: ) in Australian News by 1news.info.
Current Lord Mayor claimed he's won the race to City Hall in Brisbane, despite the Electoral Commission Queensland saying there are technical difficulties in the counting process.
Adrian Schrinner has claimed he's won the race to City Hall in Brisbane, despite the Electoral Commission Queensland saying there are technical difficulties in the counting process.
Thousands of votes are yet to be counted following yesterday's Queensland local elections, with the ECQ stopping the count due to the technical difficulties.
As a result, only the preliminary results are publicly available, which show Lord Mayor Adrian Schrinner on 43.47 per cent, following 14.3 per cent of votes counted.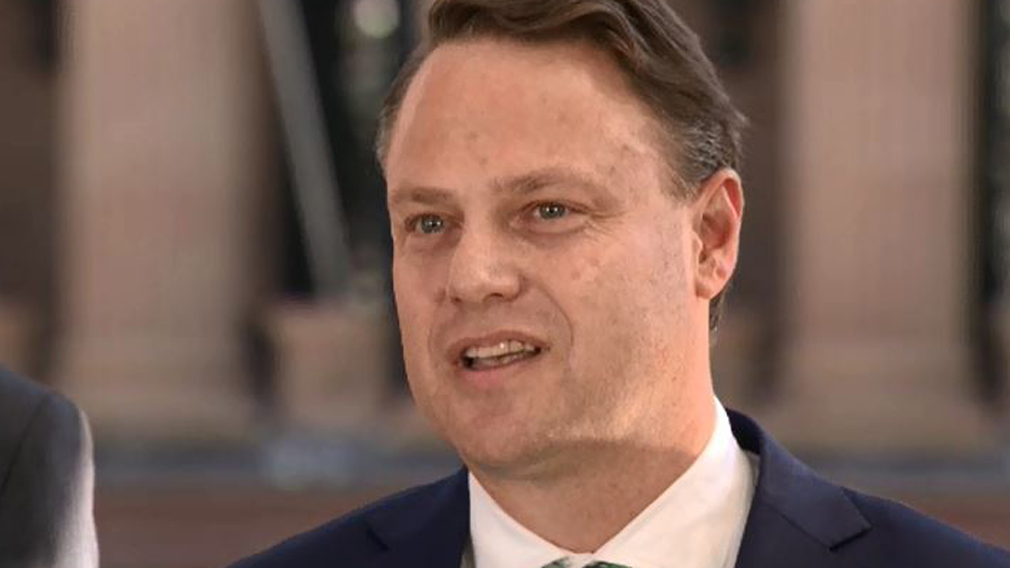 https://twitter.com/ebonycavallaro/status/1243879787594043392?ref_src=twsrc%5Etfw
Labor candidate Patrick Condren is currently on 30.93 per cent, and Greens candidate Kath Angus on 18.09 per cent.
Vote counting had been slowed down initially by precautions to avoid spreading coronavirus, including a large number of postal votes and extra hygiene measures.
In a tweet late on Saturday night, the ECQ advised: "Technical issues are slowing the display of count results on the ECQ website. Our team is still working on resolving them.
https://twitter.com/ECQInfo/status/1243879496362741760?ref_src=twsrc%5Etfw
"The preliminary count has proceeded as expected and the official count begins tomorrow. Results will be available on the website as soon as possible."
Queenslanders are in for a long wait to find out who will sit on their new council and claim two seats in state parliament.
With just less than 35 per cent of the preliminary primary vote counted in Bundamba, Labor candidate Lance McCallum is ahead with One Nation's Sharon Bell coming in second.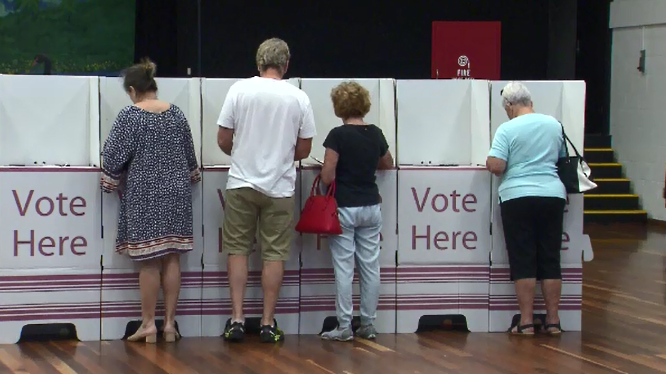 The seat was left vacant by the resignation of long-term Labor MP Jo-Ann Miller.
Her exit from politics came after Jann Stuckey quit politics after holding the Gold Coast seat of Currumbin for the Liberal National Party.
Laura Gerber is running for the LNP there was ahead as of 9.30pm Saturday night.
These polls will not change the government but will be watched closely as indicators of what's to come at October's state election.
Labor holds a sizeable margin in Bundamba, while the LNP has held Currumbin since 2004.
Queenslanders also cast their vote for who will run 77 councils.
Battle for Brisbane
Brisbane is Australia's largest council and has been held by the Liberal National Party since 2004.
As above, Adrian Schrinner, sworn in as Lord Mayor last year when Graham Quirk resigned in 2019, claimed on Saturday night to have won over Labor candidate Patrick Condren.
One thing is for certain.
Lawrence Springborg, former leader of the Liberal National Party, will return to politics after running unopposed for mayor of Goondiwindi.
Eyes will be focused on a number of regions in the state's southeast.
Ipswich and Logan will also be watched with interest after the mayors in both regions were punted from office following investigations by the Crime and Corruption Commission.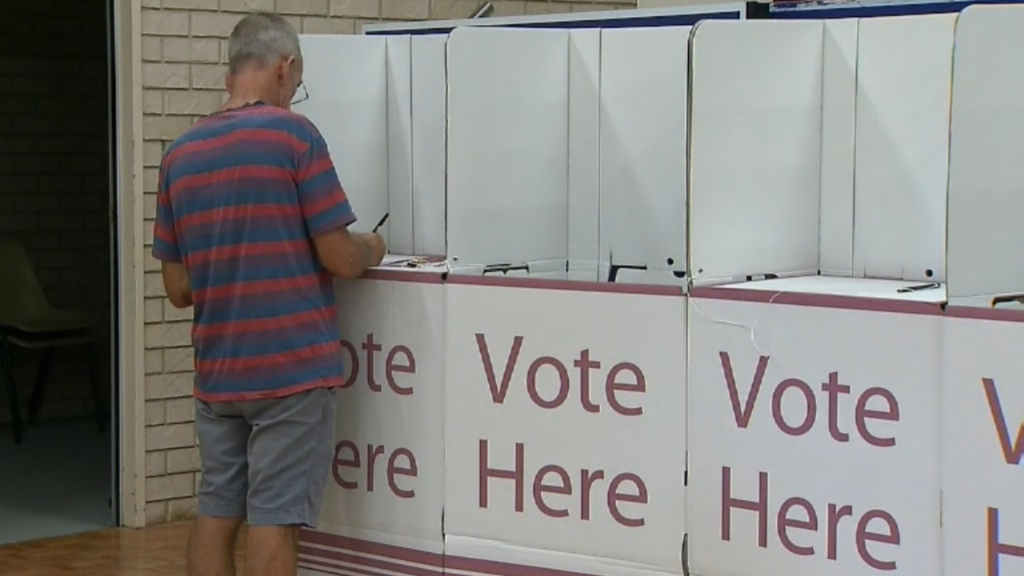 Teresa Harding was ahead in the poll for Ipswich mayor and Darren Power was leading the pack in Logan on Saturday night.
Tom Tate was headed towards a return on the Gold Coast.
Polls overshadowed by coronavirus fears
The election was held amid a backdrop of coronavirus fears with some health experts expressing dismay that it went ahead.
Mr Condren told 9News it was the most "bizarre" election campaign he had seen in recent memory because of the coronavirus pandemic.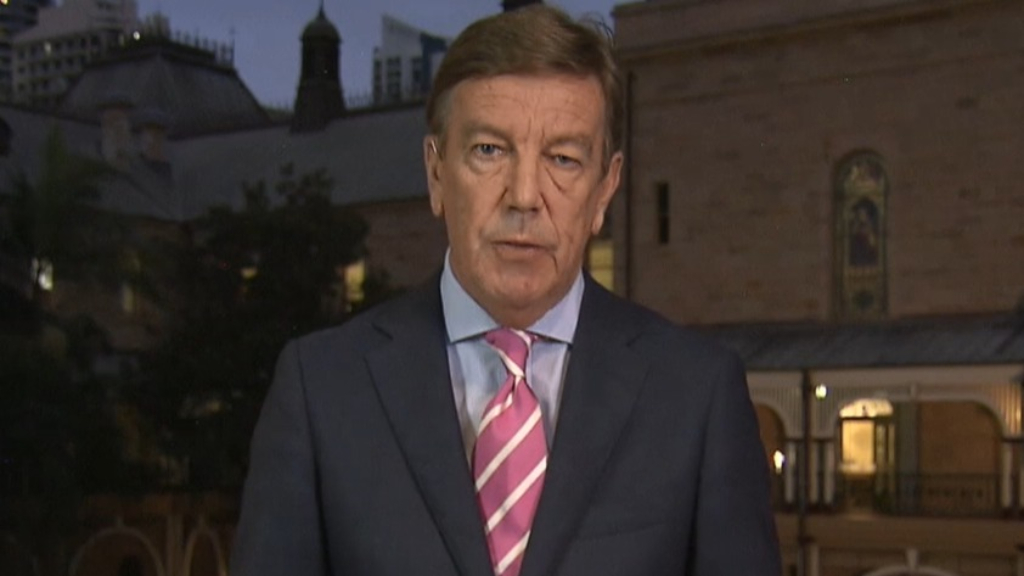 At one polling station near Ipswich at Redbank Plains a scuffle broke out between two voters.
A witness of the event told 9News one of the men felt the other man was not observing social distancing rules.
Late yesterday Chief Health Officer Jeannette Young again said it was safe to vote.
"This is the election you need to be efficient about," Dr Young said.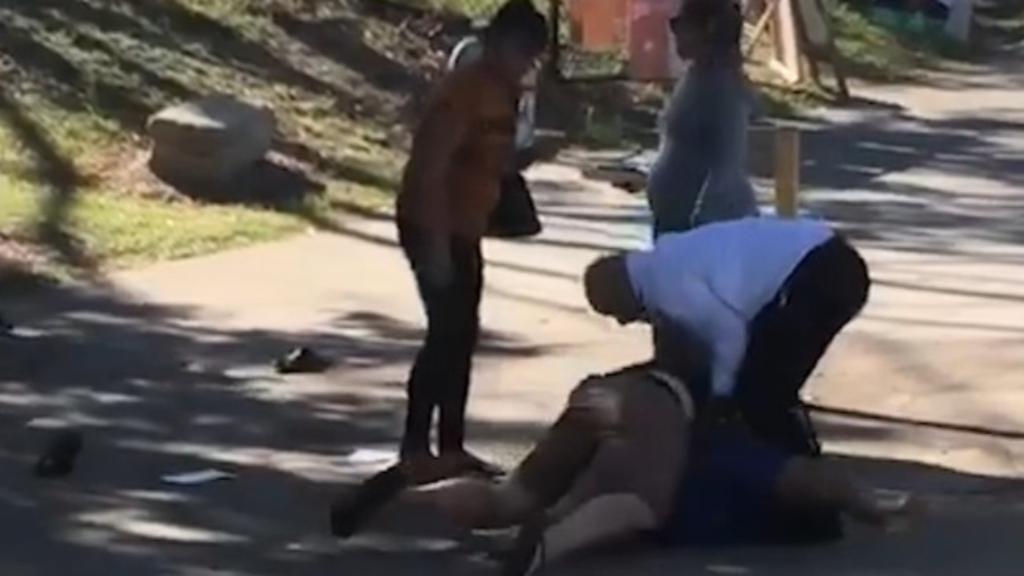 Electoral commissioner Pat Vidgen said people who did not vote would be contacted by the Electoral Commission of Queensland (ECQ).
Mr Vidgen said if people had a valid reason for not voting they would not be fined.
He also acknowledged yesterday that some booths were running short on hand sanitiser but said social distancing was a more effective way of avoiding infection.
- Reporting with AAP
Source: 9News https://www.9news.com.au/national/queensland-elections-local-council-polls-close-but-results-could-be-days-away-as-voters-go-postal/e26142b5-d0be-407e-bb7d-70e055ded52b