Edward 'Teddy' Sheean: A Biography
3 min read
<p><img width="1000" height="563" src="https://tasmaniantimes.com/wp-content/uploads/2020/02/Sheehan-1024x576.jpg" alt=""></p> <p>Tasmanian sailor Ordinary Seaman Edward 'Teddy' Sheean gave his life for his country and fellow shipmates during a battle off the coast of East Timor in 1942. The Teddy Sheean Memorial Grants Program was established as a tribute to his bravery and sacrifice. Teddy was born in Lower Barrington, Tasmania, on 28 December 1923. He […]</p> <p>The post <a rel="nofollow" href="https://tasmaniantimes.com/2020/02/edward-teddy-sheean-a-biography/">Edward 'Teddy' Sheean: A Biography</a> appeared first on <a rel="nofollow" href="https://tasmaniantimes.com/">Tasmanian Times</a>.</p>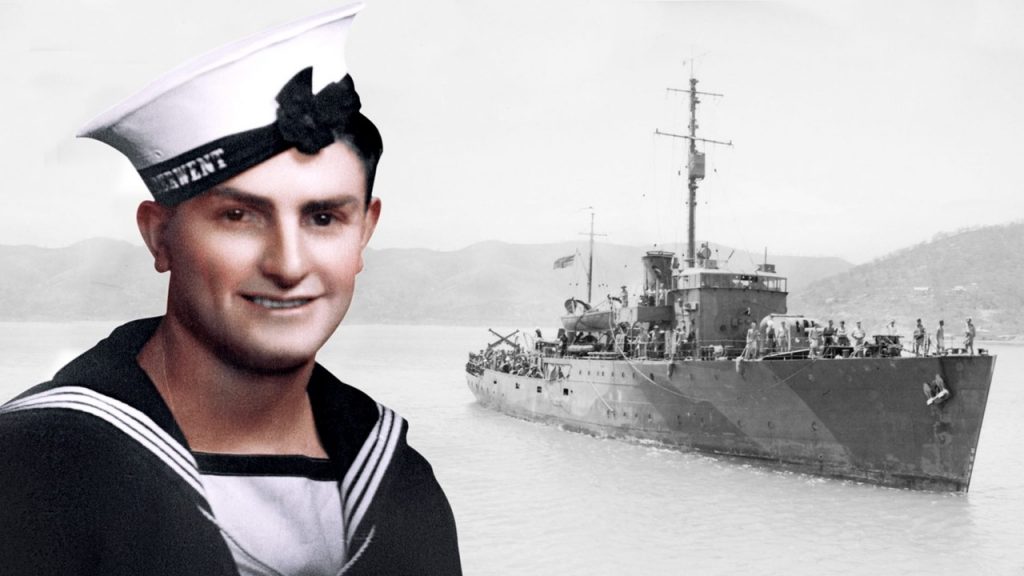 Tasmanian sailor Ordinary Seaman Edward 'Teddy' Sheean gave his life for his country and fellow shipmates during a battle off the coast of East Timor in 1942. The Teddy Sheean Memorial Grants Program was established as a tribute to his bravery and sacrifice.
Teddy was born in Lower Barrington, Tasmania, on 28 December 1923. He was the youngest of fourteen children. The Sheeans moved to Latrobe soon after his birth. After completing his schooling at the Latrobe Catholic school, Teddy gained casual employment as a labourer on several local farms.
On 21 April 1941, Teddy followed in the footsteps of five of his brothers and enlisted in the Royal Australian Naval Reserve. He was posted to a Hobart naval base for initial training. He was then sent to the Flinders Naval Depot in Western Port, Victoria, for further training.
After completing his training at the Flinders Naval Depot in May 1942, Teddy was posted to HMAS Penguin, the Garden Island naval base in Sydney Harbour. He was berthed on HMAS Kuttabul, a Sydney ferry requisitioned for use as a barracks ship, while at Penguin.
He was given a period of leave later on in May, during which he returned to Tasmania. Japanese midget submarines attacked Sydney Harbour on 31 May, while he was still on leave, and sank Kuttabul.
HMAS Armidale
After his leave ended and he returned to Sydney, Teddy joined HMAS Armidale, a newly commissioned Bathurst-class corvette, as an Oerlikon anti-aircraft gun loader. Armidale left Sydney in August 1942 to carry out escort duties along the North Queensland, Port Moresby, and Milne Bay coasts. These duties lasted two months.
Armidale was then ordered to Darwin, where she was detailed to help with Australian operations in Timor.
On 1 December 1942, Armidale was assisting with the evacuation of the 2/2nd Australian Independent Company from Timor when she fell under attack from Japanese aircraft. Though Armidale was frantically manoeuvred to avoid getting damaged, she was struck by two air-launched torpedoes and started sinking. The order was given to abandon ship, but as crew members jumped into the sea, they were bombarded by the attacking aircraft.
After helping free a life-raft, Teddy was wounded when he was struck by two bullets from one of the fighters. But despite his injuries, he started shooting at the fighters with the aft Oerlikon 20mm cannon to protect crew members already in the sea.
Teddy managed to shoot down a Japanese bomber and damaged two other aircraft before Armidale's stern became submerged and he was dragged under.
He has been posthumously recognised in a lot of ways, including having a submarine (below) named in his honour.
GORDON d'VENABLES: Letter from Papua New Guinea.
The post Edward 'Teddy' Sheean: A Biography appeared first on Tasmanian Times.
Source: Tasmanian Times https://tasmaniantimes.com/2020/02/edward-teddy-sheean-a-biography/#utm_source=rss&utm_medium=rss&utm_campaign=edward-teddy-sheean-a-biography