Police are appealing for urgent public assistance to locate a man and woman feared swept away in floodwaters in Queensland's South Burnett Region.
A couple feared swept away in floodwaters in Queensland's South Burnett Region has been found safe.
The pair was seen pushing a black Ford Falcon in floodwaters on the Burnett Highway near Stockyard Creek, Nanango, just after 8pm yesterday.
The car was found abandoned and police appealed for help.
This morning, the pair was located.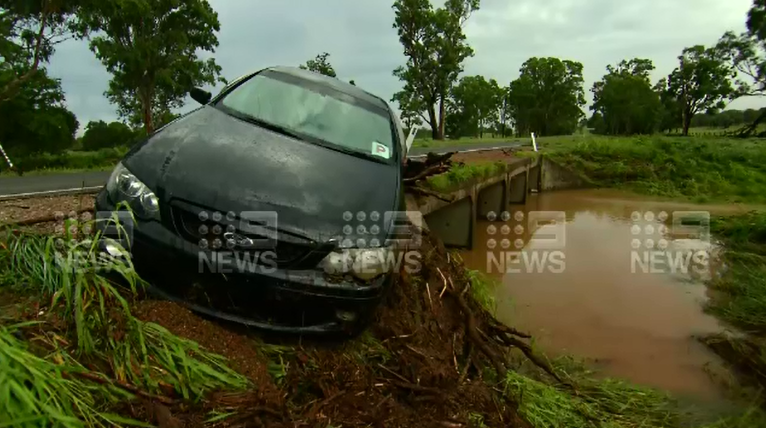 Worst is yet to come for flood-ravaged Queensland
Queensland is set to cop even more flood damage with multiple storm fronts expected to dump a deluge on the state in coming days.
A cyclone is forming over Noumea, New Caledonia and tracking towards the state's southeast coast with the worst of it expected to hit on Thursday.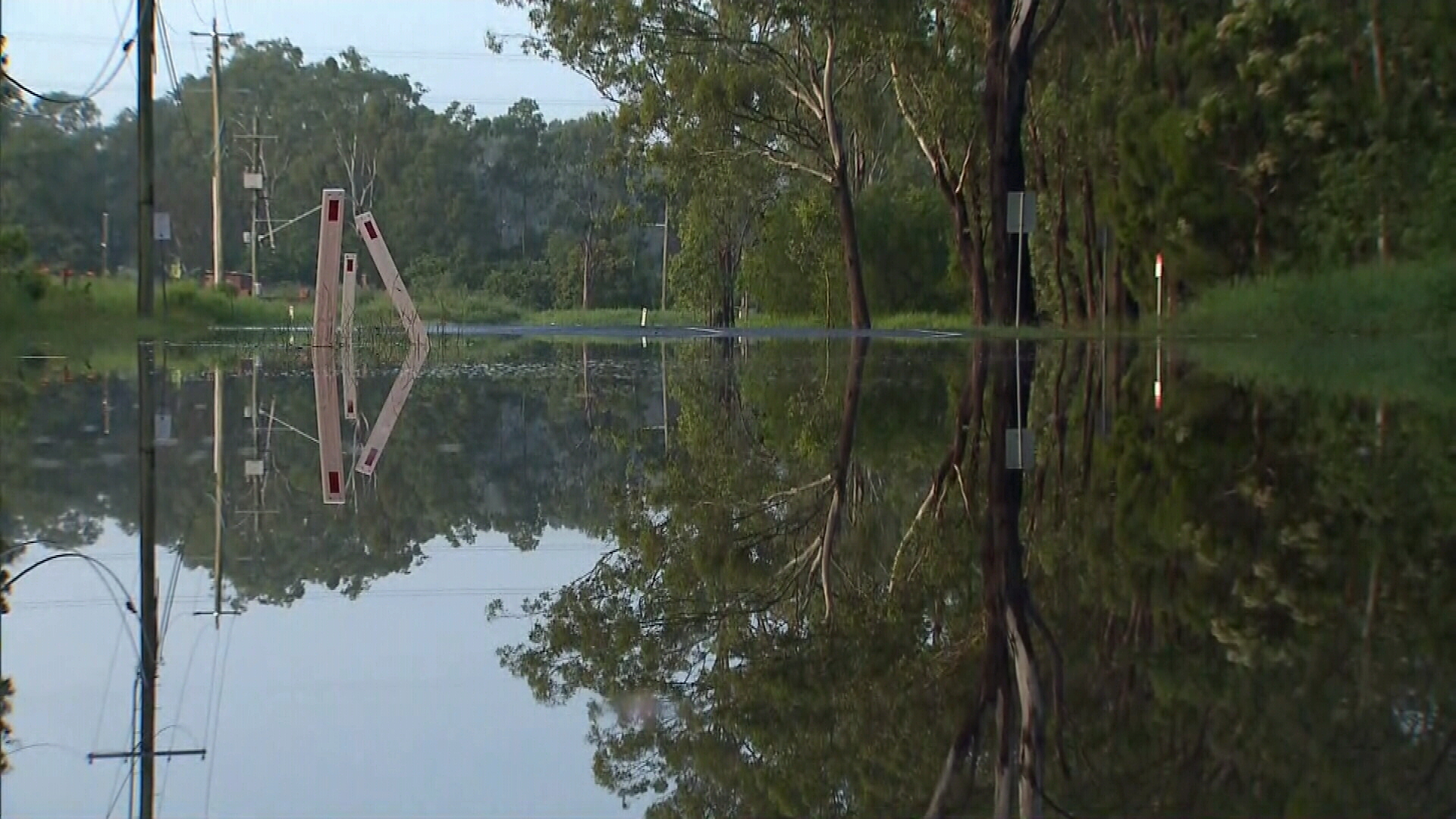 The torrential downpour that hit on the weekend already saw towns including Dalby, Oakey, Applethorpe, Warwick, and Roma surpass their average February rainfall and Oakey and Warwick exceeding their monthly average in a day.
Dalby residents have been warned to prepare for more potential flooding, with Myall Creek expected to peak below three metres this morning.
Shark nets and bait hooks have also been pulled from Gold Coast and Sunshine Coast beaches in anticipation of the dangerous swells expected.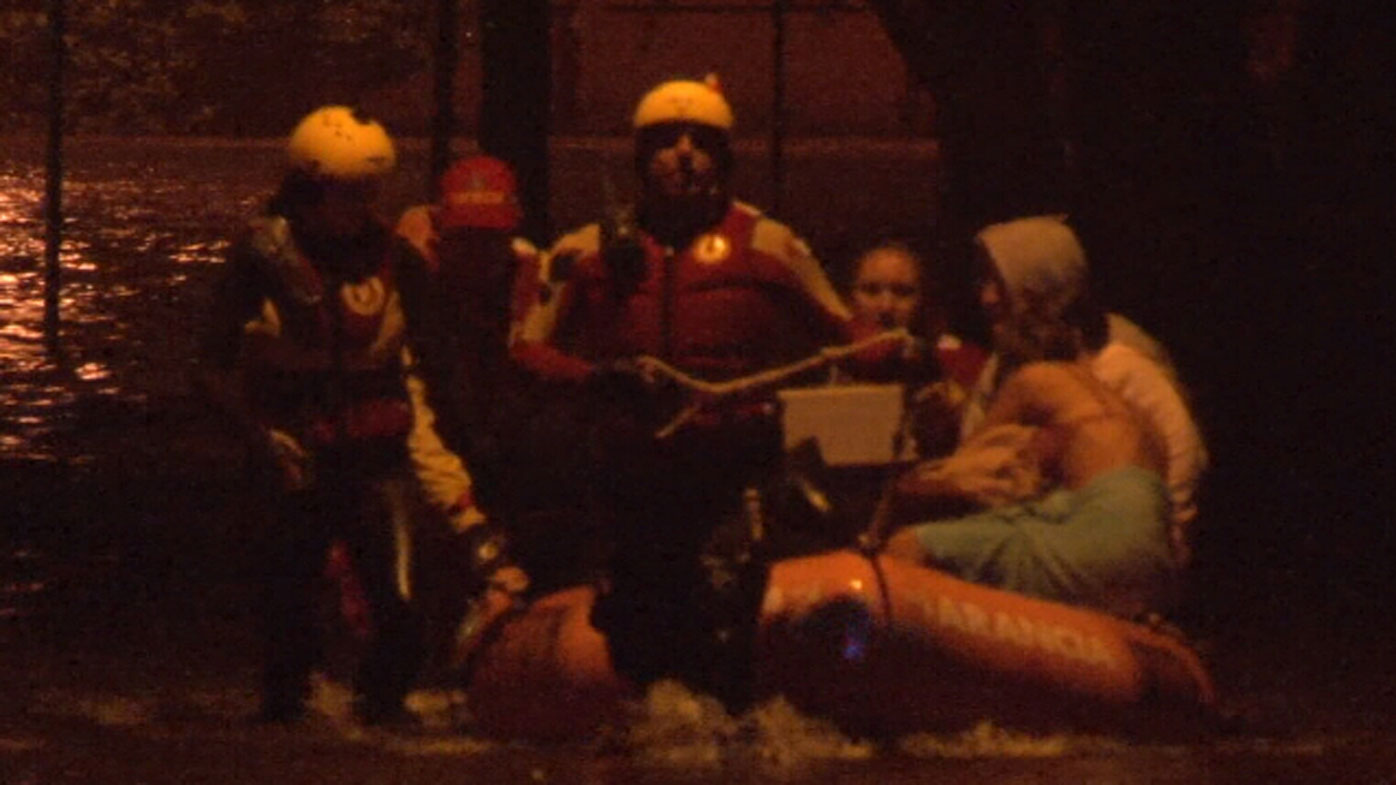 Thousands still without power in Sydney, NSW Central Coast
A week's worth of heavy rain in NSW has caused major flooding and property damage across Sydney and surrounds with emergency crews being called out to thousands of jobs in a short period.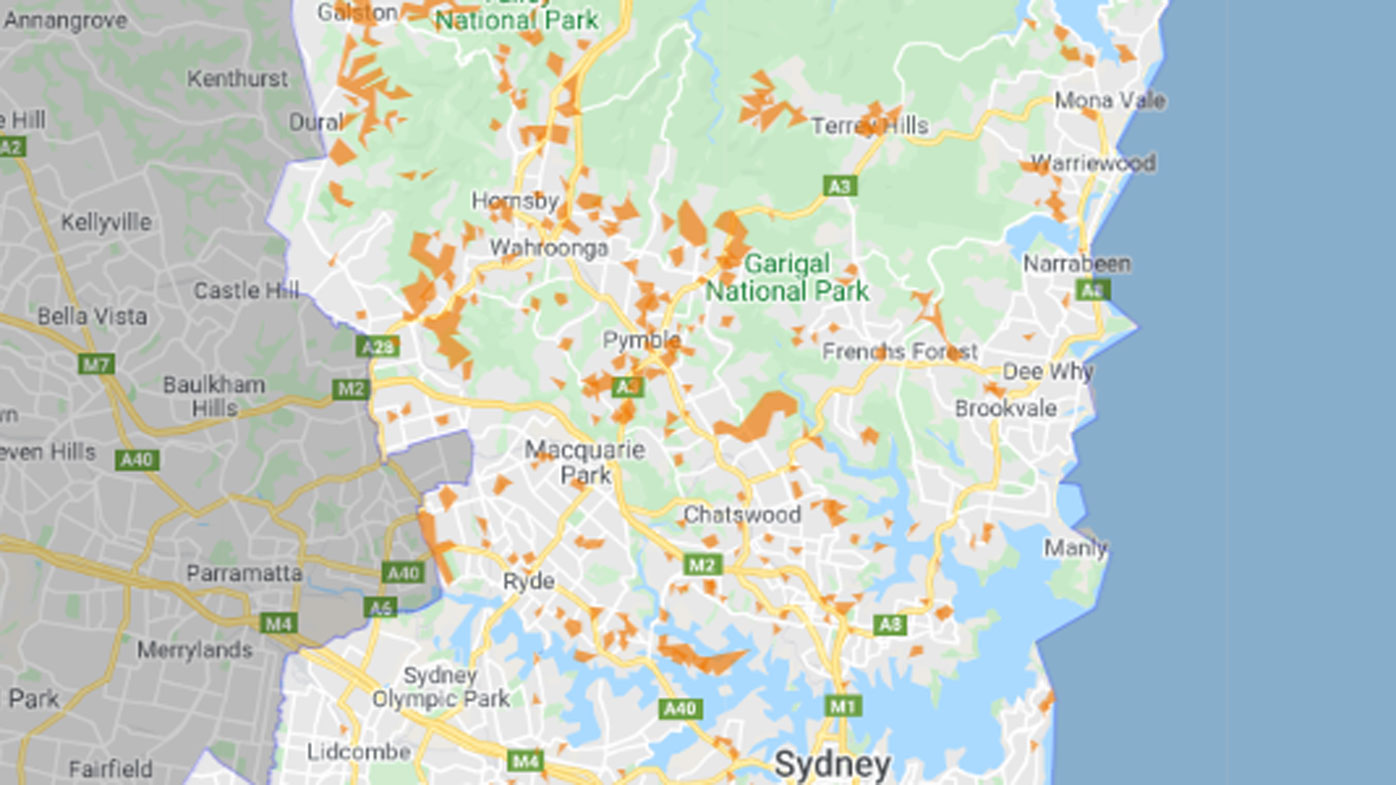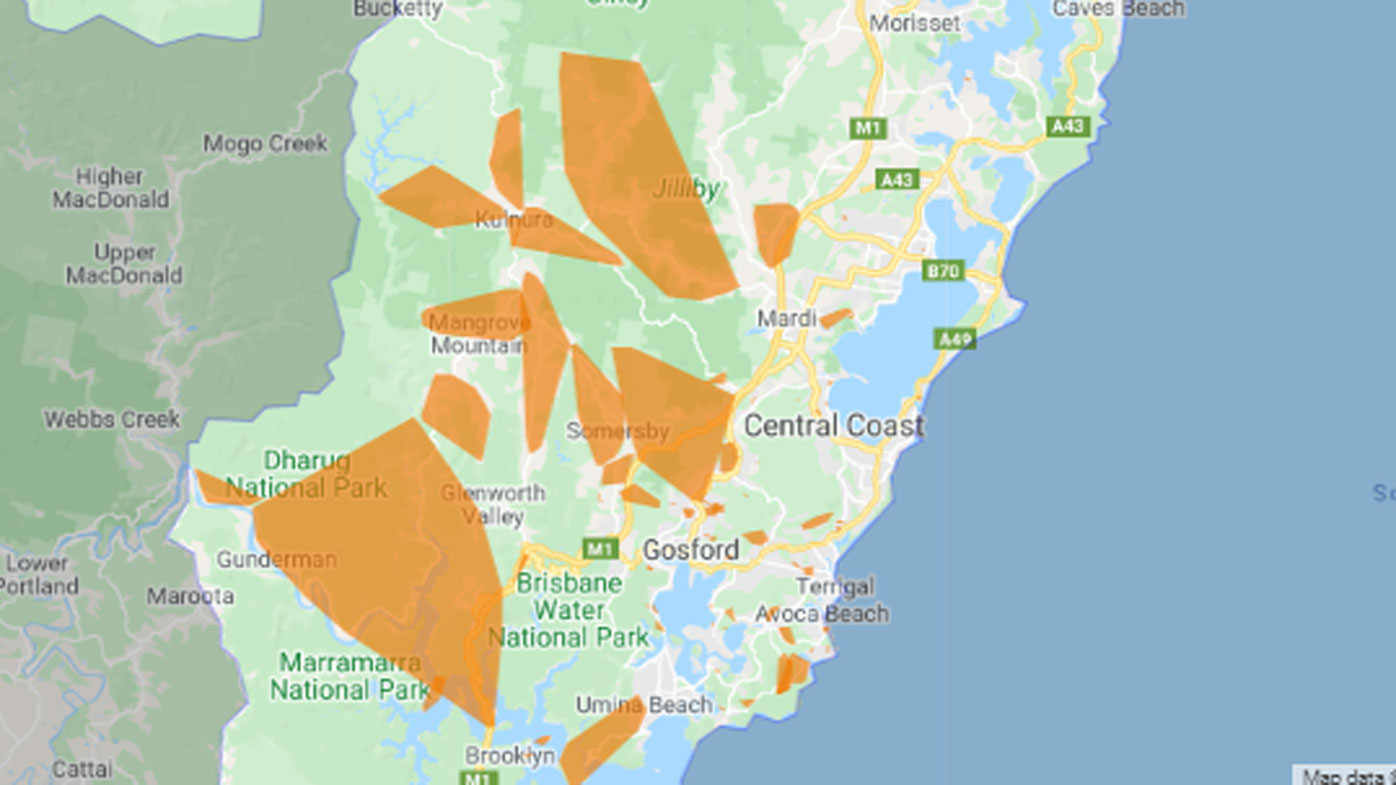 More than 15,000 calls for help were made to Fire and Rescue NSW over the weekend - which the emergency service says is more than three times the calls made during the peak of the bushfire season.
As clear skies broke through for the state yesterday afternoon, a massive clean-up is now underway in the Sydney basin and the north and south coasts, with emergency crews continuing to clear fallen trees, remove debris and extract several cars stranded in floodwaters before more storms hit.
Almost 60,000 people remain without power in Sydney and parts of NSW- with electricity bosses saying could might have to wait until the end of the week to be reconnected.
Swathes of the Central Coast, as well as many suburbs on Sydney's north shore are without power, according to Ausgrid maps online.
https://twitter.com/Ausgrid/status/1226844623433191431?ref_src=twsrc%5Etfw
Some customers are complaining on social media they've had no information and have not seen any crews working.
"PLEASE be more specific re areas who will be without power until the end of next week," Tracey Mylan wrote on Facebook.
"My elderly mother lives alone and I need to make a plan for her if her power isn't back on today.
"Nicole-Brook Huebner, who said she lived near Dural, north of Sydney, said she has been without power for days.
"We lost power on Friday night! No power & no water! No updates either! No work crews in our suburb & no sign of it returning anytime soon!"
While 79,000 people have electricity back on, Ausgrid crews are working to reconnect the rest after what they say one of the worst storms in 20 years. 
Ausgrid said in a statement: "Additional experienced crews are being brought in from across the country to support our recovery as we focus on addressing more than 3100 hazards including fallen powerlines, fallen trees, damaged wires and extensive damage to our network.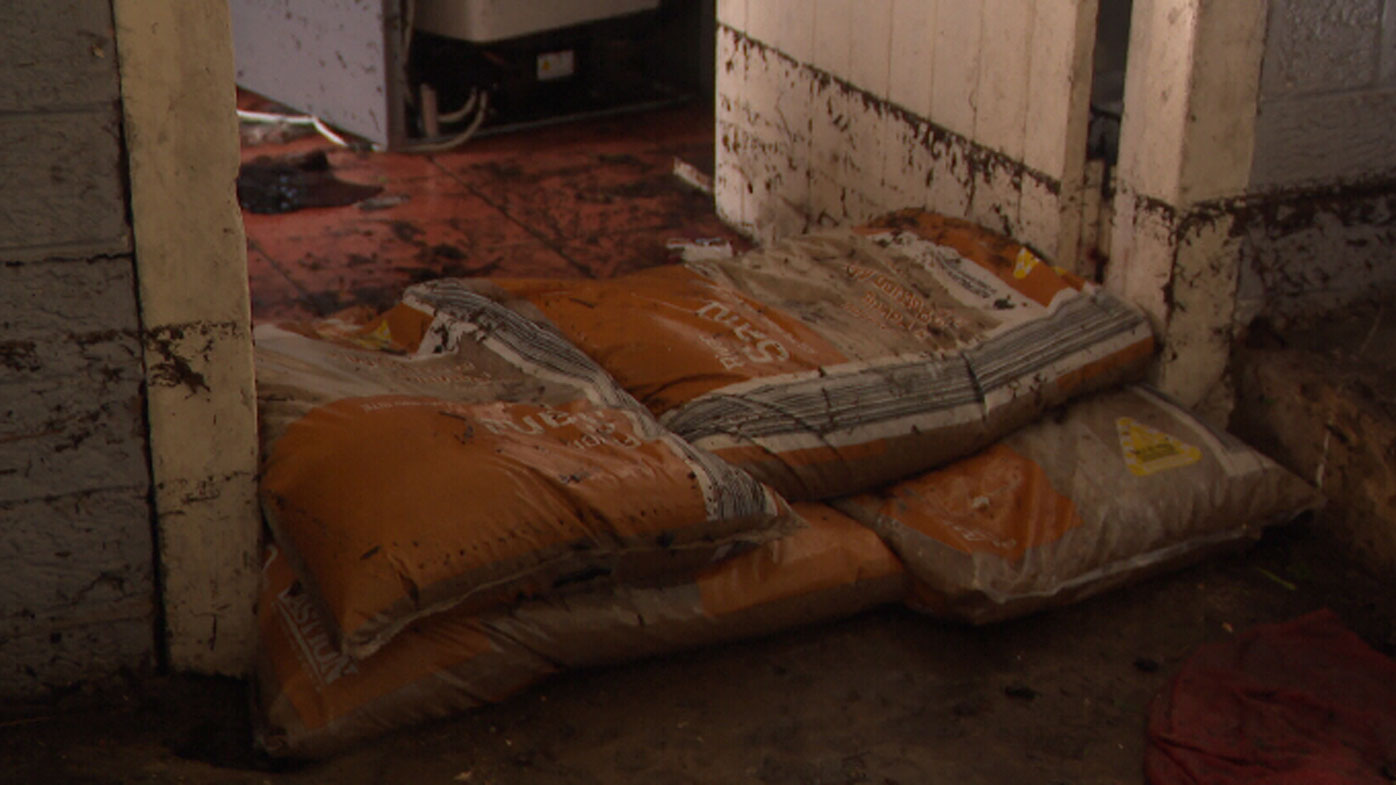 "Customers are being advised to prepare for the power to be out until the end of the week.
"We hope to get many homes and businesses back sooner than that, however we are asking all customers, particularly those in the northern suburbs of Sydney and the Central Coast to plan for these delays." 
The Bureau of Meteorology has severe weather warnings in place for the Northern Rivers, Mid North Coast, Hunter, Metropolitan.
The Bureau of Meteorology has issued severe weather warnings for the NSW coast from the northern rivers region down to the South Coast with abnormally high tides.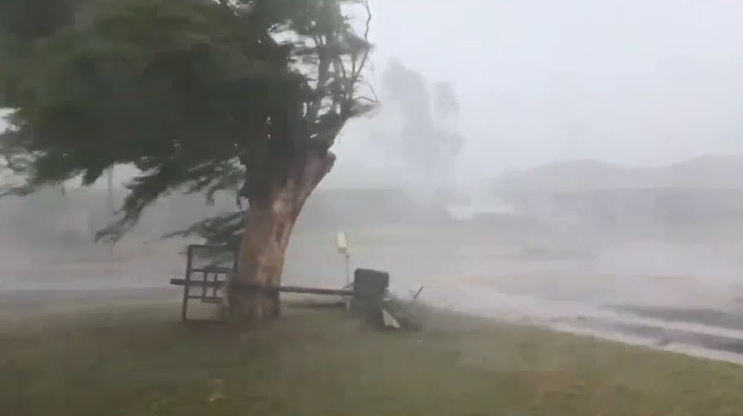 Flash-flooding warnings issued as Cyclone Damien continues to wreak havoc on WA
Former Tropical Cyclone Damien is continuing to cause damage across the Pilbara region of Western Australia with clean-up efforts expected to take months.
The former category three cyclone continues to weaken as it moves inland, while bringing heavy rainfall into the north-eastern Gascoyne and northern Goldfields.
https://twitter.com/BOM_WA/status/1226704068518797312?ref_src=twsrc%5Etfw
A flash-flooding threat remains in place, although a severe weather warning issued by BOM for the Gascoyne area and locations including Meekatharra, Mount Magnet and parts of Wiluna, has been cancelled as conditions ease slightly.
Schools and businesses remain closed in Karratha, as residents attempt to
Source: 9News https://www.9news.com.au/wild-weather/flood-clean-up-continues-as-more-storms-expected-weather-news/2068ee0a-088d-4699-92ed-faf7febb5ff9