Deadly Corona virus may have Originated in Tasmania
3 min read
<p><img width="1000" height="642" src="https://tasmaniantimes.com/wp-content/uploads/2020/01/IMG_0193-a-1024x657.jpg" alt="Corona virus"></p> <p>The Corona virus, currently causing panic throughout China and alarm around the world, may have first cropped up on a small farm in northern Tasmania. Retired farmer, Steven French, disclosed recently that he may inadvertently be the person responsible for the virus that could cause the death of everyone on the planet. The World Health […]</p> <p>The post <a rel="nofollow" href="https://tasmaniantimes.com/2020/01/deadly-corona-virus-may-have-originated-in-tasmania/">Deadly Corona virus may have Originated in Tasmania</a> appeared first on <a rel="nofollow" href="https://tasmaniantimes.com/">Tasmanian Times</a>.</p>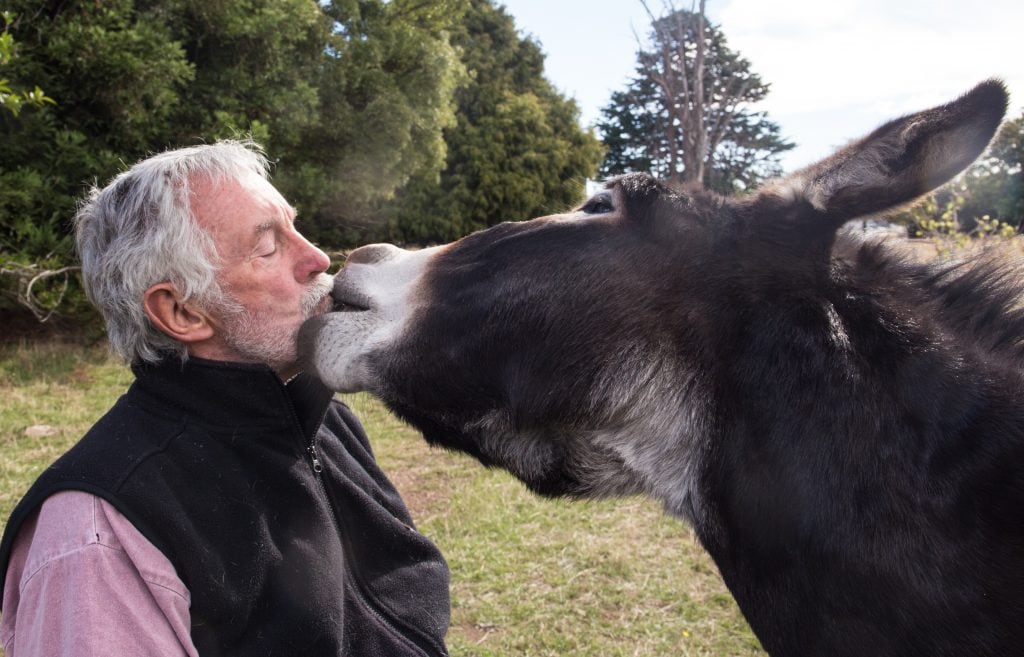 The Corona virus, currently causing panic throughout China and alarm around the world, may have first cropped up on a small farm in northern Tasmania.
Retired farmer, Steven French, disclosed recently that he may inadvertently be the person responsible for the virus that could cause the death of everyone on the planet.
The World Health Organisation has convened an emergency meeting in an attempt to address this diabolical threat that has jumped species – from animals to humans. Corona virus initially manifests in humans with cold-like symptoms and it is all down-hill from there.
Steven French explained, "last year I kissed my donkey. A week later I had a cold. Around that time I met a Chinaman who must have caught it from me and taken it back to his own country. I distinctly remember coughing all over him. If I had known what the consequences were going to be I would have put my hand over my mouth."
French went on to say that he would like to apologise in advance for killing everyone on the planet. "It was the last thing on my mind when I kissed my donkey" he said.
When told of this news, Tasmanian's new Premier-elect Peter Gutwein was of the opinion that it would well and truly put Tasmania on the map. "Over the years Tasmania has been responsible for a lot of extinction events. We gave it a good shot with our local Aboriginals and really hit our straps with the extermination of the thylacine," Gutwein said.
"For Tasmania to have initiated an extinction event of this magnitude shows that we continue to punch well above our weight," he concluded.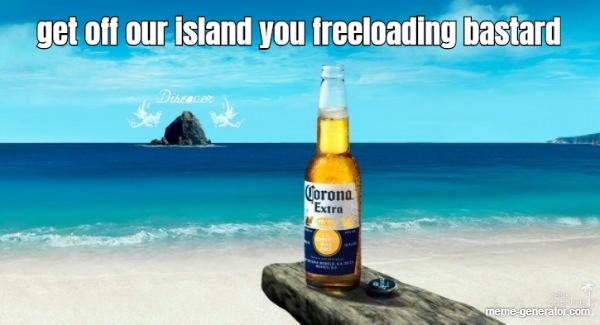 Robert Wardle, speaking on behalf of the Tasmanian micro brewing industry, said that his organisation is outraged. "Seeing as the virus originated in Tasmania it should have been named after a Tasmanian beer," Wardle said as he downed a long neck. "It is offensive that our virus has been named after some foreign muck. For heaven's sake Corona is not even a decent beer. You have to put a slice of lemon in it to disguise the taste so that people will drink it".
"Besides," he added, "fingerbanging the bottle with a wodge of fruit is not really the relationship that Tasmanians are looking to have with beer."
"At last count we have 38 micro breweries in this state," Wardle continued. "Any one of them would have been proud to have their name attached to this new virus. As an organisation we are currently looking at registering provenance for this new Tasmanian export."
An attempt to contact French for further comment failed. It is believed that he is somewhere in Hobart after raising $1,000 through crowd funding. Apparently the money was raised to finance French's trip so that he can cough all over Eric Abetz.
---
Frenchy is the poorly disguised pseudonym of a seventh generation Tasmanian,  former photo/journalist and magazine editor. Frenchy is pretty much retired and lives on a small farm in northern Tasmania with his wife, donkey and dog (in no particular order).
The post Deadly Corona virus may have Originated in Tasmania appeared first on Tasmanian Times.
Source: Tasmanian Times https://tasmaniantimes.com/2020/01/deadly-corona-virus-may-have-originated-in-tasmania/#utm_source=rss&utm_medium=rss&utm_campaign=deadly-corona-virus-may-have-originated-in-tasmania