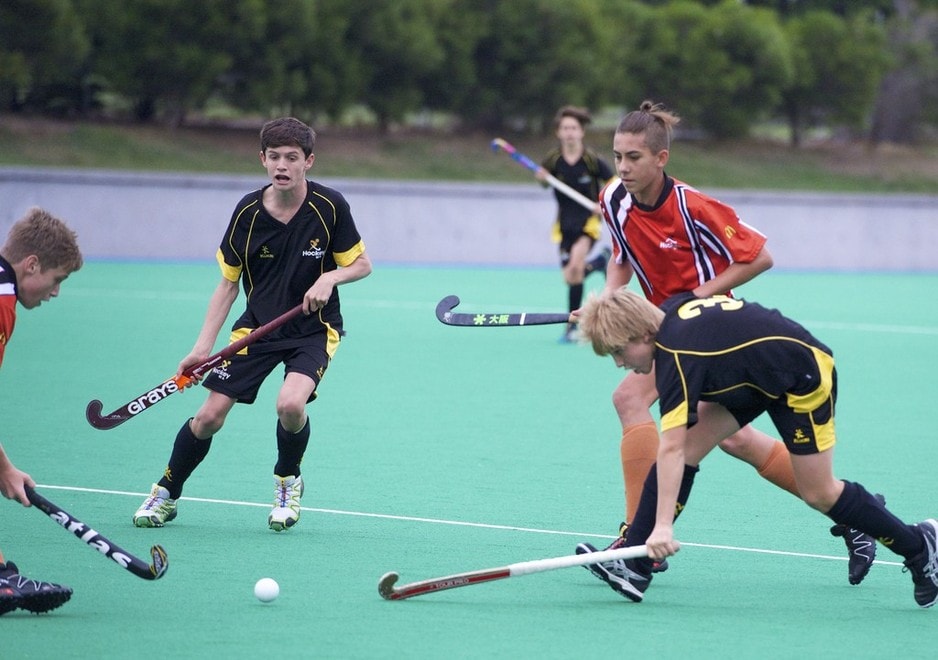 Media release – Jane Howlett, Minister for Sport and Recreation, 8 June 2020 Supporting sport and recreation while keeping Tasmanians safe and healthy The Tasmanian Government remains committed to support the State's sport and recreation sector through the challenges faced as a result of COVID-19. Public Health and the Department of Communities, Sport and Recreation […]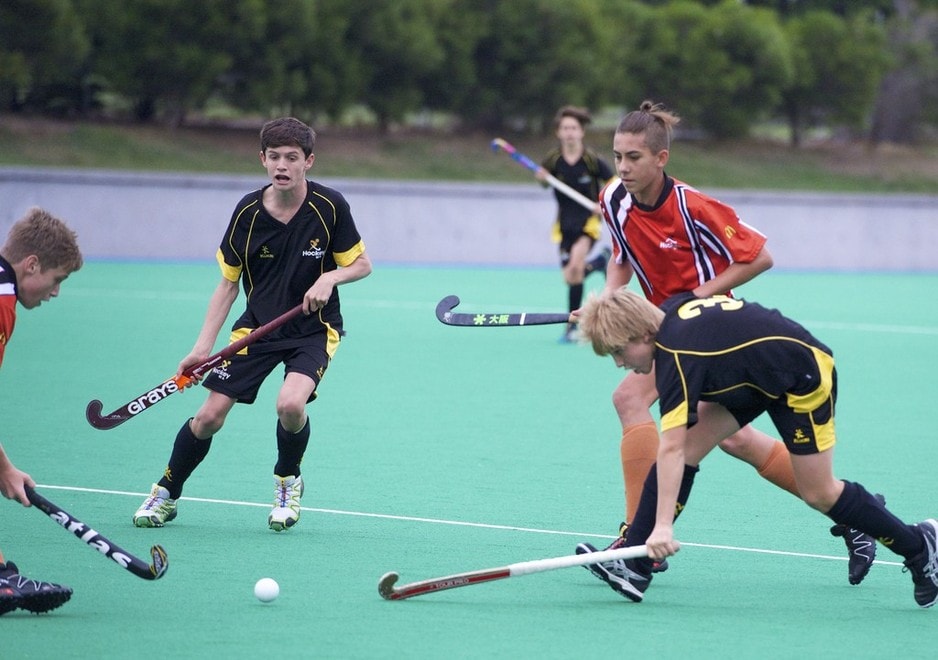 Media release –  Jane Howlett, Minister for Sport and Recreation, 8 June 2020
Supporting sport and recreation while keeping Tasmanians safe and healthy
The Tasmanian Government remains committed to support the State's sport and recreation sector through the challenges faced as a result of COVID-19.
Public Health and the Department of Communities, Sport and Recreation will consider how the current public health guideline can be safely applied in larger indoor sport facilities to ensure that risk of COVID-19 transmission is minimised.
However, the public health guideline is cautious in order to protect participants, given the higher risk posed by the recommencement of indoor sport.
The health and safety of all Tasmanians must continue to remain our priority as a Government.
We acknowledge this has been a challenging time, and this is why we have provided significant support for the sport and recreation sector.
Our Government recently announced a $10 million Improving the Playing Field assistance package and this, along with our $2 million sport and recreation COVID-19 support fund, will help Tasmanian sporting organisations recover and rebuild from COVID-19 while supporting hundreds of jobs.
As we have done all along, the Tasmanian Government will continue to take its advice from the health experts and not from Labor who continue to use the challenges we are facing for political gain.
---

Media release – David O'Byrne MP, Shadow Minister for Sport, 8 June 2020
Covid-19 restrictions on community sport need review
Labor Shadow Minister for Sport, David O'Byrne, said sports such as netball, basketball and gymnastics were the latest to fall victim to inconsistent and confusing restrictions.
Despite many restrictions being lifted on Friday – including allowing 40 people in pubs and restaurants – large sporting facilities have been told they can only have 20 people at a time.
Mr O'Byrne said the Government had moved the goal posts at the last minute – creating chaos for many team sports.
The original advice stated :
"multiple groups of 20 people can use the same venue so long as they are separate groups and allow 4 square metres of space available per attendee. Attendees must also maintain a distance of at least 1.5 metres from each other."
On Friday the advice changed:
"Up to 20 attendees, excluding staff, are permitted at an indoor gym or sports facility. This applies to the entire premises. A gym/sport facility cannot have 20 attendees in each separate indoor area of that premises."
"The rule change is nonsensical – if the four metre rule is good enough for restaurants, pubs and large retailers the why is it not good enough for basketball courts, netball courts and gymnastic training facilities?" Mr O'Byrne said.
"The example at Kingborough Gym is crystal clear. It is a large facility, with 13 distinct, separated areas over 4 levels but it can only have 20 people inside. During the school day it is able to host hundreds of school children and educators from Kingston High school but as soon as the bell goes it is deemed unsafe"
"The rule as it is being applied will severely impact on many team sports and will make rostered competitions virtually impossible.
"The original advice allowed for 20 people per court but the Government's back flip allows only 20 people per venue. Sporting organisations are calling for the original rule to be reinstated.
"The sporting codes impacted have worked so hard to design safe practices to allow our young athletes to get back on the court and this change in direction will trash that work"
Comments from sporting organisations follow.
Basketball Tasmania CEO Chris McCoy said:
"Basketball Tasmania was astounded by the 'backflip' decision that was made at the '11th hour'.
"Our sport has been proactive and professional in our plans and guidelines in working within the resumption of sport. These plans were approved by the government. This decisions reverses all the good work that has been done.
"As we are all aware, sport has been severely effected by the government restrictions. After months of isolation, our members were finally able to see some 'light at the end of the tunnel'.
"The reality of this 'backflip' is that it will:
Cripple our sports plans to resume training programs (in some cases shutting the sport down for a further month).
Cripple our sports plans for the next stage of resumption as we cannot move straight into competition without training.
Make us look very unprofessional and damage our reputation as a governing body."
Gymnastics Tasmania CEO Bradley Low said:
"Gymnastics Tasmania was disappointed to learn of the decision to restrict the number of participants to 20 for an entire facility irrespective of its size.
"Gymnastics is a non-contact sport, with lessons that are highly supervised. The risk of virus transmission in a Gymnastics Club is minimal. All affiliated gymnastics clubs are adhering to both state and national guidelines, have COVID-19 management plans in place, have adopted strict venue and equipment and cleaning protocols and through rigorous procedures and staff training, place athlete and staff health and safety at the forefront.
"Gymnastics Tasmania will always abide by any government guidelines that ensure the health and safety of all Tasmanians. However we will seek additional clarification on this restriction and we will work closely with the Tasmanian Government with a view to reviewing this restriction in order to enable young gymnasts to once again participate in their chosen sport in a safe and enjoyable environment."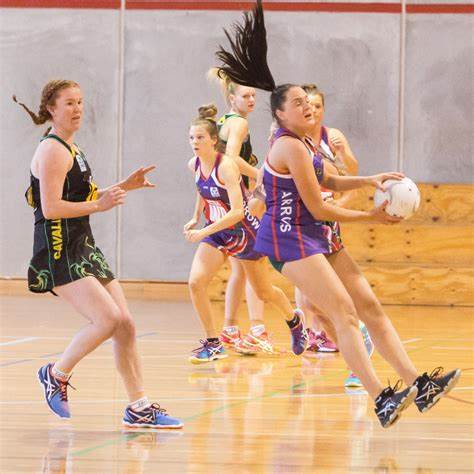 Aaron Pidgeon, CEO of Netball Tasmania said:
"Netball Tasmania is disappointed by the decision to restrict indoor sport facilities to 20 people using the entire facility at any given time. We believe that this restriction seems inconsistent in application by comparison to other restrictions announced last week.
"The multi-court facilities used by Netball in Tasmania are immense in size and have many separate areas for use. Those facilities along with Netball Tasmania have Covd-19 Management Plans in place to manage a safe return to indoor sport.
"If this restriction is not revised, it stands to not only have a significant impact on the physical and mental wellbeing of our participants, but to have both an immediate and long term impact on participation numbers for Netball in Tasmania.
"Ultimately, Netball Tasmania will continue to abide by public health advice, and the health and safety of our participants and the broader community will be our greatest priority. We will however be seeking clarity surrounding the application of this restriction by comparison to other restrictions announced last week, and seeking to have this restriction revised."
Source: Tasmanian Times https://tasmaniantimes.com/2020/06/covid-19-restrictions-on-sports/#utm_source=rss&utm_medium=rss&utm_campaign=covid-19-restrictions-on-sports