Coles will join Woolworths in placing buying restrictions on toilet paper to cope with demand from Australian consumers amid coronavirus panic.
Australian stores have struggled to meet demand for key household items such as toilet paper, as shoppers 'panic buy' in response to reports of rising coronavirus cases.
On Friday night, Coles Group CEO Steven Cain sent flybuys shoppers a message about certain items running low at supermarkets – "in particular toilet rolls!" he wrote, "For which I apologise."
Cain suggested an "international media and social media frenzy" has played a key role in shortages, and assured customers that Coles and its suppliers have increased staffing to cope with the demand.
Coles explains rationale behind new restrictions
"In the short term, we have reluctantly chosen to introduce a temporary 4-pack limit on toilet paper to ensure the elderly and those groups at highest risk can still access the everyday products they need, and to reduce likelihood of bulk purchasing which then appear on the internet at a price premium," the email read.
(As confirmed by 9News earlier today, one seller had done just this, advertising a pack of toilet paper on Gumtree at $2,000 – $100 per roll.)
"I understand the average 4-person family needs around 20 rolls of toilet paper per fortnight, and larger packs contain around 30 rolls meaning 4 packs would total 120 rolls – enough for around 12 weeks," Cain wrote, explaining the rationale behind the limit.
Coles had previously said it would not impose restrictions, but updated its position earlier in the week to align with Woolworths.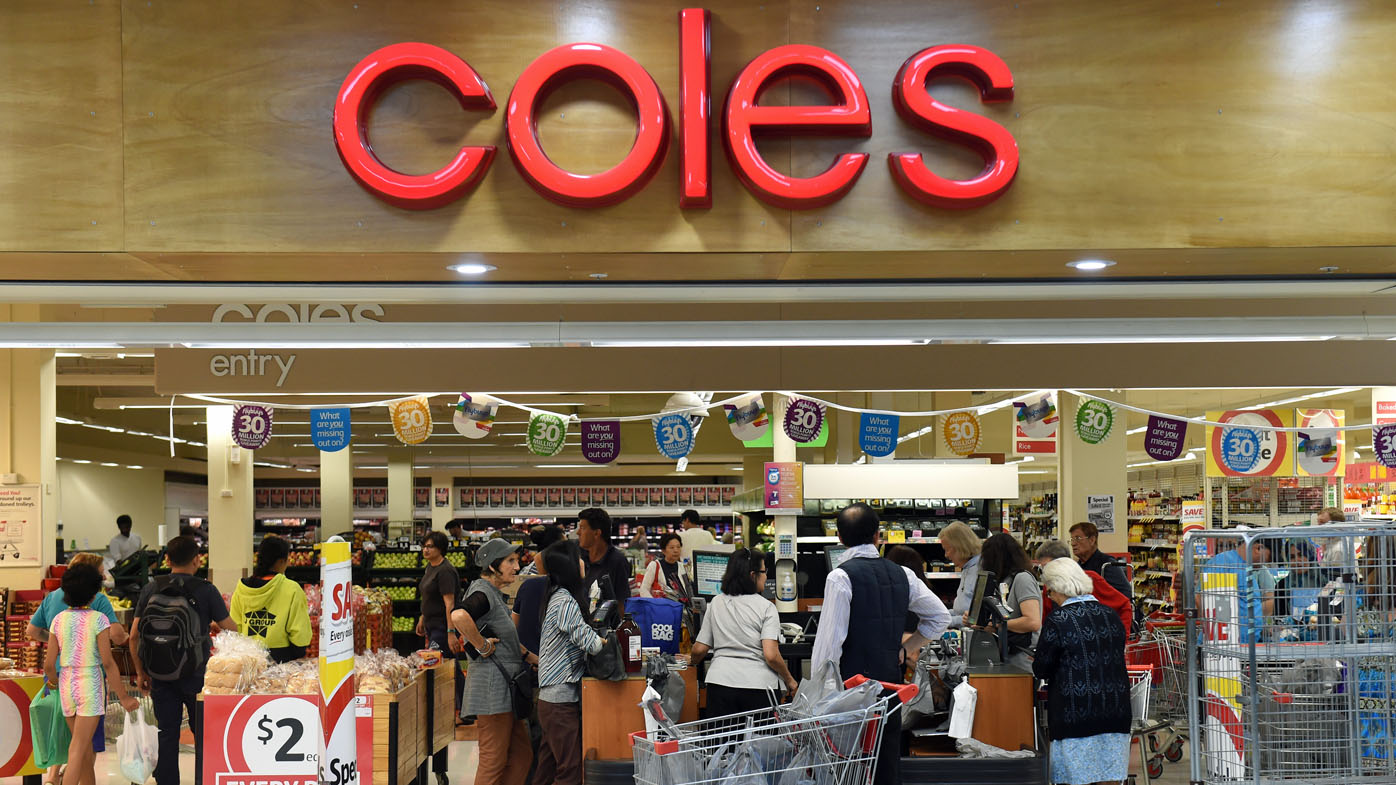 Woolworths sends 'important message' to shoppers
On Thursday night, Woolworths Group CEO Brad Banducci also sent an 'important update' to supermarket rewards members regarding the shortages.
"As you may have read, or seen for yourself, these are unusual and challenging times. We know it can be frustrating when we don't have the products you need, or when delivery or Pick up windows are filled more than usual," the Thursday email read.
READ MORE: How worried is Australia about the coronavirus compared to the world?
Banducci explained that the supermarket is taking special measures to help suppliers restock shelves as quickly as possible.
"The makers of Kleenex, Sorbent, Quilton and Woolworths own range of toilet paper have all increased their production to meet this very unusual demand.
"For example, the makers of Kleenex are now manufacturing 24 hours, 7 days a week at their Millicent, SA factory, as are Sorbent in their NSW and Victorian facilities. And the makers of Quilton have tripled their normal production across their factories in Queensland, NSW and WA."
New Woolworths restrictions
Banducci noted that most other products are not being bought out, but went on to outline "common-sense limits" being introduced by the groceries giant to ensure all customers are able to access weekly essentials:
Toilet paper: 4 packs per transaction (first announced on Wednesday)
Large packs of rice (2kg and over): 1 per transaction
Hand sanitiser: 2 per transaction, and where available, now sold from the Customer Service Desk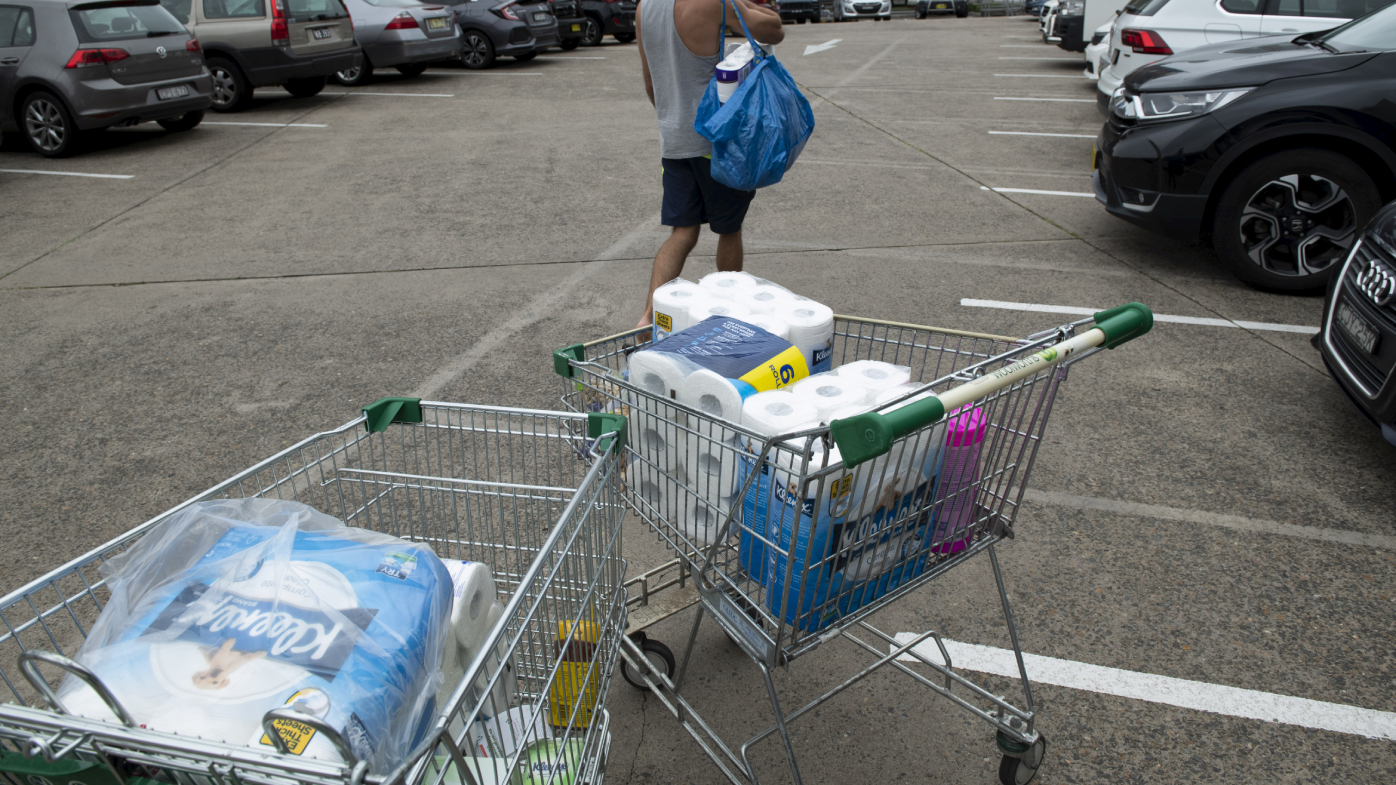 "We're constantly monitoring the situation and will do our best to keep all products freely available to everyone. However, if we see new shortages, we may introduce other limits.
"We'll only do this if we think it's absolutely necessary and to help make sure all customers can access the products they need."
Woolworths will be adding updates on its website.
READ MORE: Coronavirus: How to wash your hands properly
Costco limits
Meanwhile, bulk buy supermarket Costco is restricting customers on the amount of household goods they can buy – and not just toilet paper.
Australian branches have had to roll out rationing on milk, eggs, rice, disinfectant and soap.
According to some Facebook groups, customers claim they're only allowed to buy one carton or milk or one box of eggs.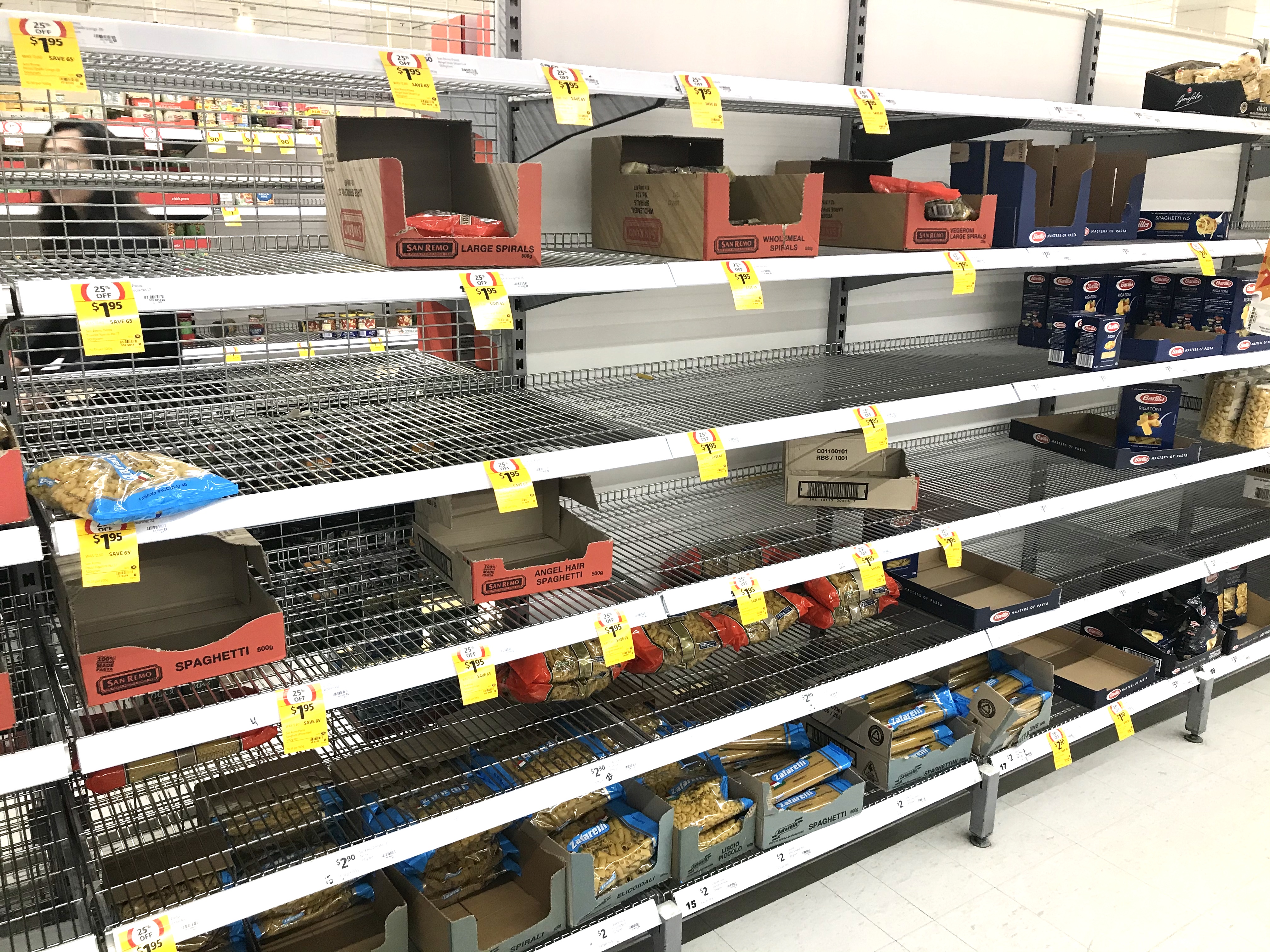 Managing Director Patrick Noone told 9News.com.au they've seen customers stocking up and have had to introduce the limits.
"Our members are always our top priority, and our employees and suppliers are working tirelessly to try and keep up with demand so that we are able to provide stock to as many members as possible," he said.
"At the moment we have also had to introduce limits per transaction on products including toilet paper, milk, eggs, rice and disinfecting/soap products. However, we are reviewing and changing this regularly as needed."
Panic buying toilet paper
Australia's chief medical officer Brendan Murphy says most cases in Australia are people who had travelled from other affected countries and there's only "limited community transmission" in NSW.
"We are trying to reassure people that removing all of the lavatory paper from the shelves of supermarkets probably isn't a proportionate or sensible thing to do at this time," Prof Murphy told a Senate hearing yesterday.
"We are a well-prepared health system but even the best-prepared health systems can face a challenge if you have large outbreaks."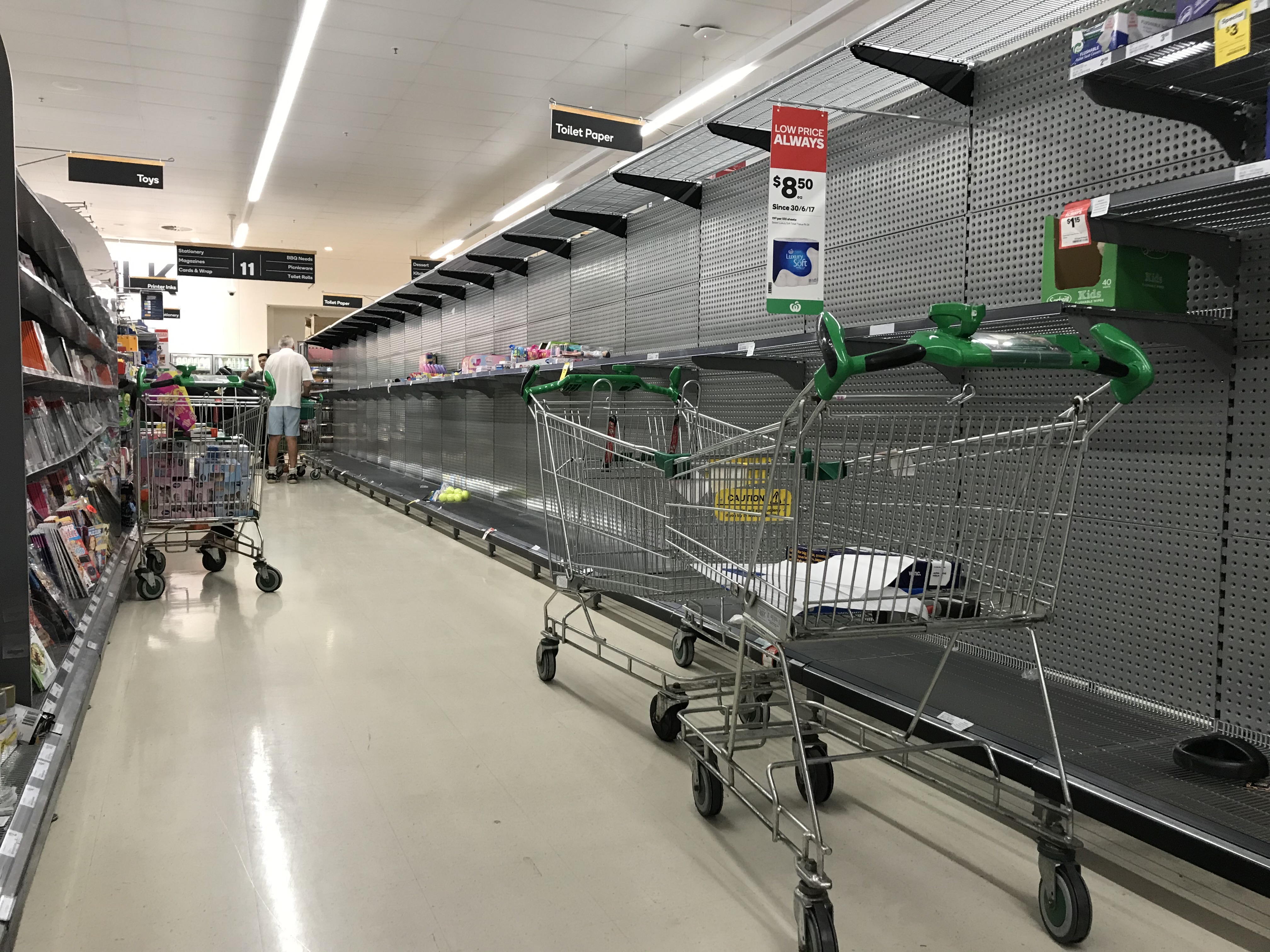 "It will help shore up stock levels as suppliers ramp up local production and deliveries in response to higher than usual demand," the statement said.
"We are a well-prepared health system but even the best-prepared health systems can face a challenge if you have large outbreaks."
Popular toilet paper brand sells out in Australia
The popular sustainable toilet paper company, Who Gives A Crap, has sold out of toilet paper due to "panic buying madness".
The company tweeted on their Australian account informing customers they were working hard to restock and had revered stock to ensure those with subscriptions would still receive deliveries.
"We also want to acknowledge that these are crazy times. We feel it too. We're thinking a lot about how we can do our bit to encourage kindness, empathy and calm."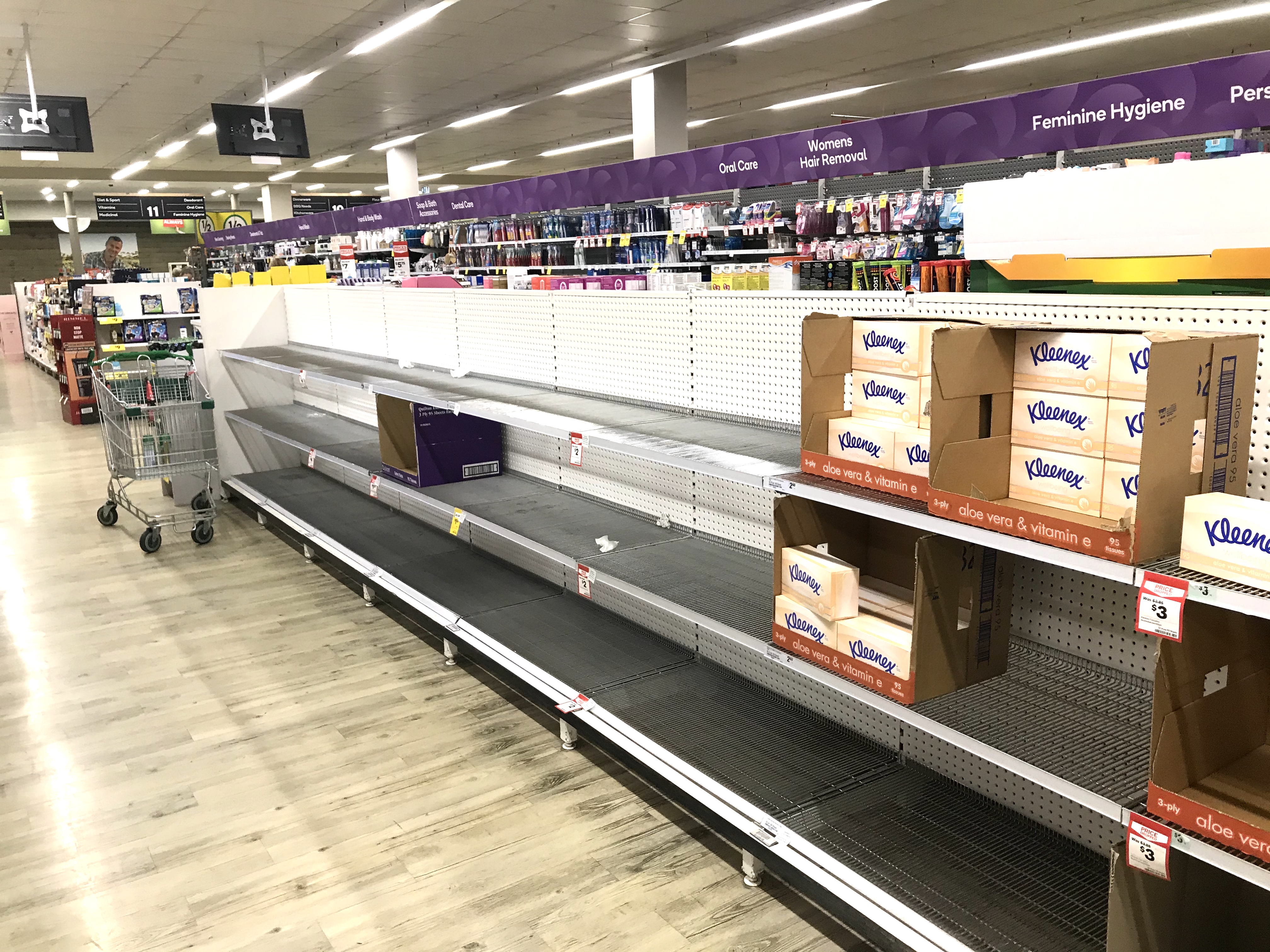 The company encouraged their customers to lend spare rolls to neighbours and "support your favourite Chinese restaurant" amid the panic.
The company confirmed sales were up 800 per cent, with NSW being the state with the highest purchase rates.
Mosman and Balmain were the two suburbs buying the most toilet paper from the company while apparently it was "a regular day" in Alice Springs and Darwin.
Other retailers considering buying restrictions
CEO of Ritchies Supa IGA, Fred Harrison, said the situation is out of control.
"I have been in the industry for 45 years, I've been through SARS and have never seen anything like this before," he told Today.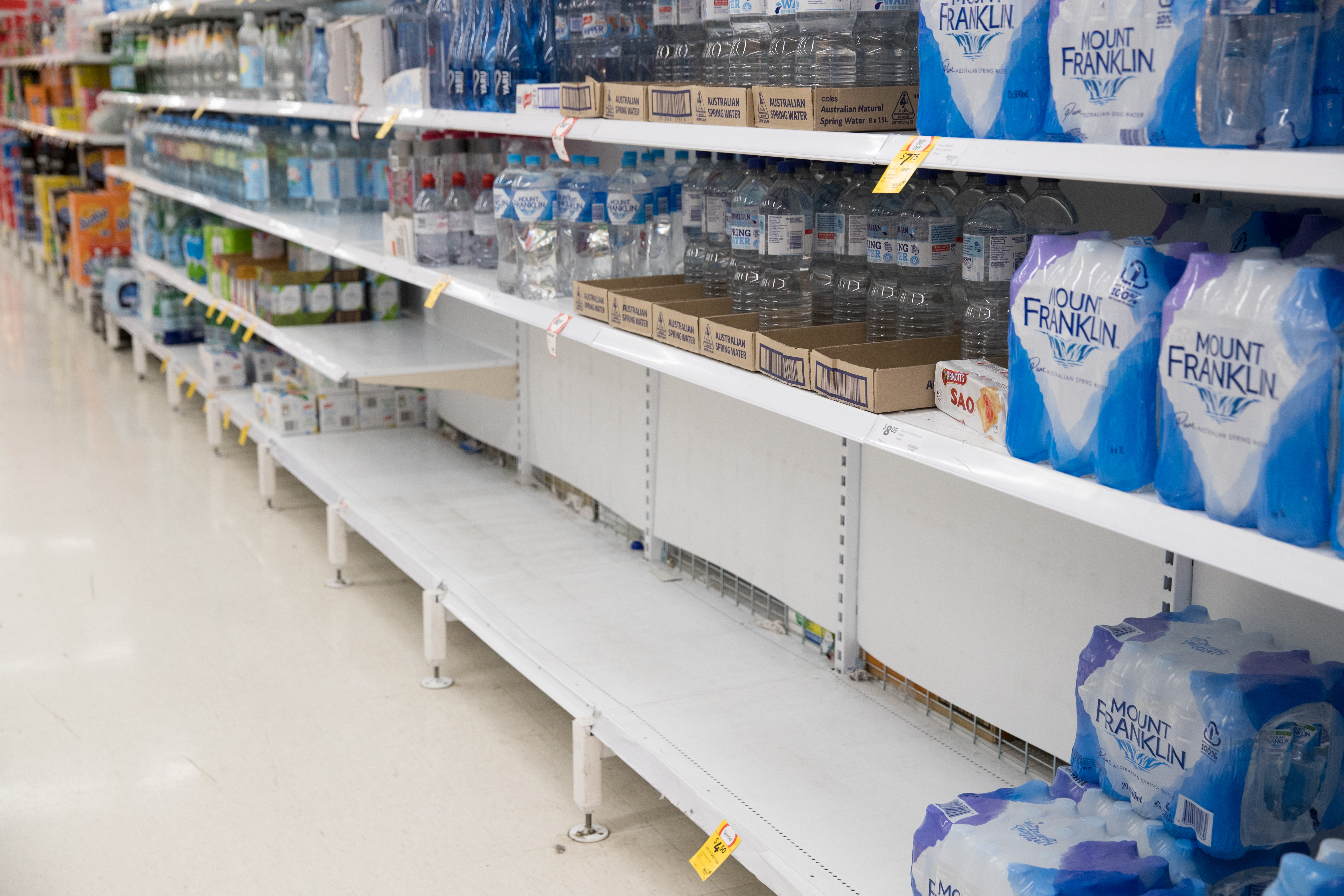 CORONAVIRUS: How to greet someone without shaking hands
Mr Harrison said aside from paper-goods and long-life products, supplies of meat and other fresh foods are also starting to dwindle.
"We are starting to see red meat shoot off the shelves as well. Obviously you can freeze the meat so I think people are taking opportunity to stock up and put extra packs of meat in the freezer."
In an interview with 2GB yesterday Mr Harrison said supermarkets were not at risk of running out of supplies however he said the last 24 hours have been alarming.
"We still had stock of toilet roll on our shelves this time yesterday morning, you are right, it's almost a wiped out now," he said.
Buyers urged to stay calm
NSW Health Minister Brad Hazzard said there was no reason for people to start stockpiling supermarket items.
"I'm involved in the middle of all of this. I'm certainly not out buying up. I think we should be quite calm about the issue," Mr Hazzard said.
While it appeared likely the novel coronavirus would eventually spread throughout Australia, as have other coronaviruses, more than 80 percent of people would only experience mild, flu like symptoms, Mr Hazzard said.
Shocked customers began posting photos online of empty supermarket shelves over the weekend, with supermarkets in suburbs such as Chatswood, Epping, Hornsby on the lower and upper north shores particularly hard hit with shortages.
As the buying up continued, the situation appeared to become more widespread yesterday, with shoppers posting photos of empty shelves in other Sydney locations on social media.
READ MORE: What is coronavirus, symptoms and everything else you should know
A spokesperson for Woolworths confirmed some stores were experiencing "partial stock shortages" due to an increase in demand for long life pantry items and household staples.
"Our teams have been working hard to replenish these products as quickly as possible," the spokesperson said.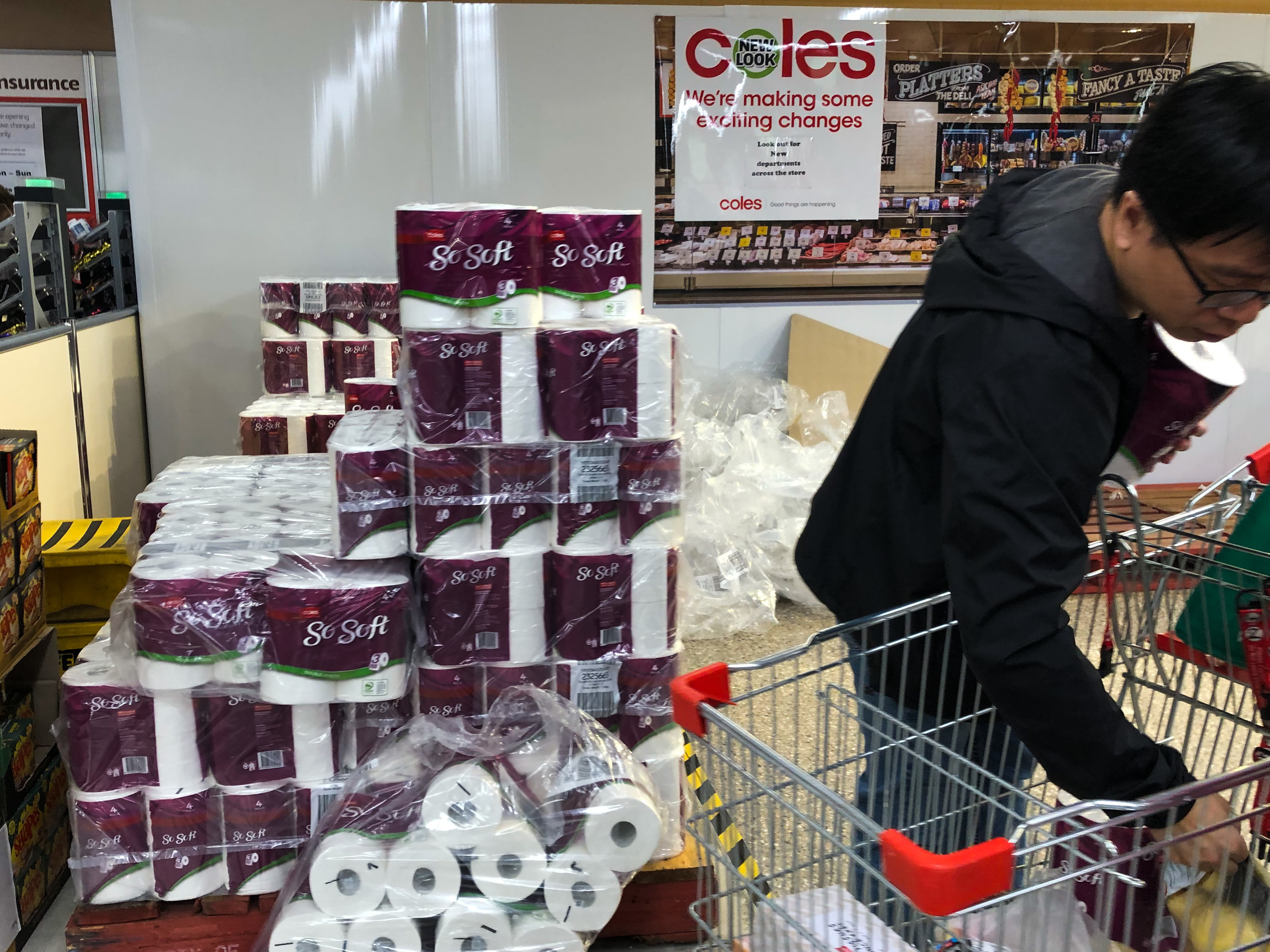 "We have good stock levels to draw on in our distribution centres and will continue working closely with our suppliers to maintain supply."
"We apologise to customers for the inconvenience and thank them for their patience."
A spokesperson for Coles denied the supermarket chain was experiencing shortages on essential pantry items and said the only stock issues were related to hand washing products."
"Coles has increased the number of deliveries to stores this week to improve availability on popular products, such as long-life pantry staples and healthcare items," the spokesperson said.
https://www.facebook.com/plugins/post.php?href=https%3A%2F%2Fwww.facebook.com%2FKleenexBathroomAustralia%2Fposts%2F4228605013820133&width=500
"Like many retailers, we currently have a shortage of some antibacterial handwashes and hand sanitiser products due to high customer demand."
"We are continuing to work with our suppliers to maintain availability for customers."
In the wake of empty supermarket shelves, people are taking to eBay to buy toilet paper for a premium.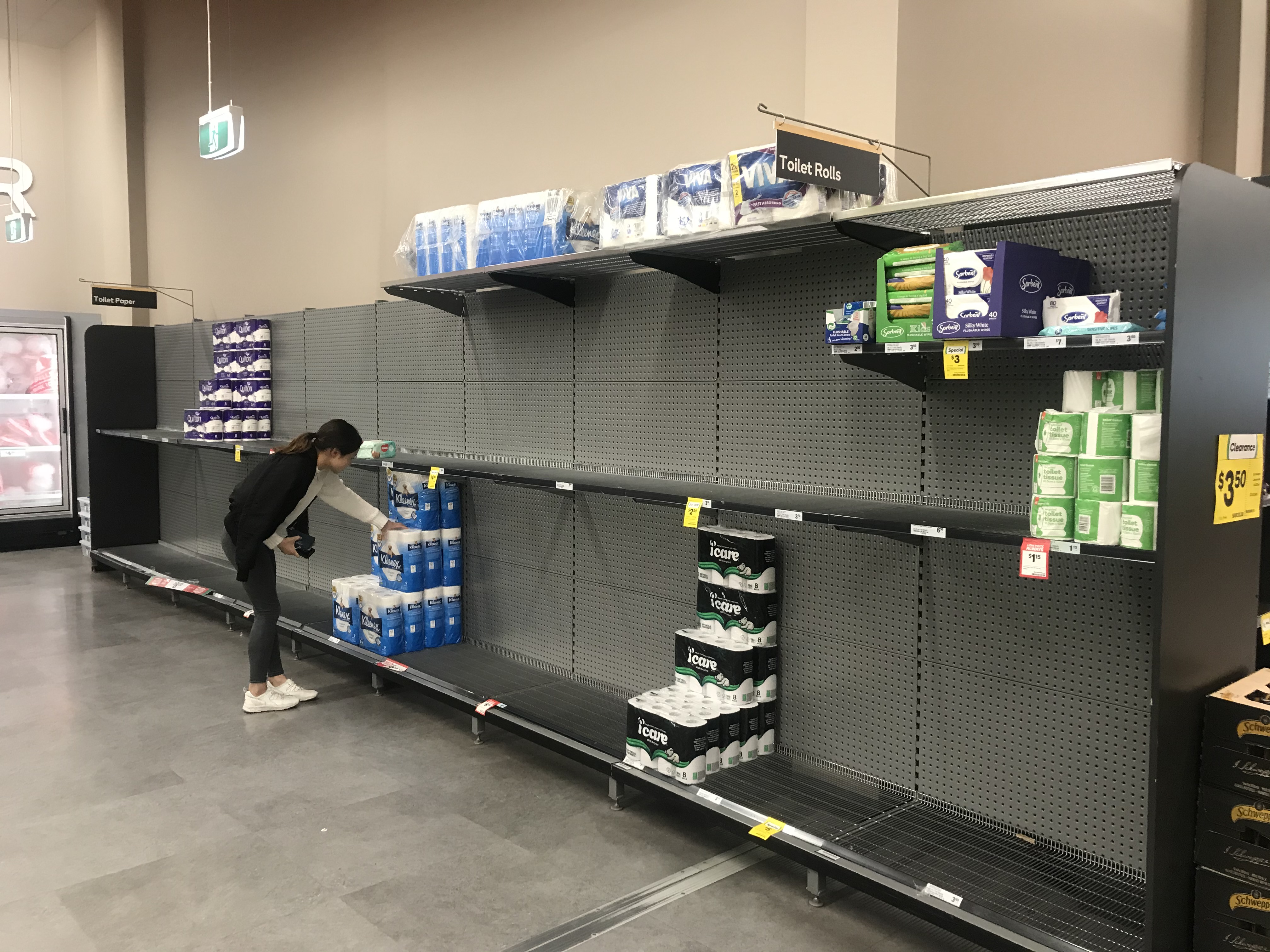 The online marketplace has a 10 pack of Quilton Toilet Paper Tissue Rolls listed for $21, comparatively Woolworths sells a 24 pack of the same brand for just $12.
According to eBay, more than 240 people have purchased toilet paper from the listing in the past two days.
Send your photos, videos and stories to 9News contact@9news.com.au
Source: 9News https://www.9news.com.au/national/coronavirus-supermarkets-buying-limits-woolworths-coles-iga-panic-buying/1b877058-1390-4aaf-a4bf-da5b78d0e9a1