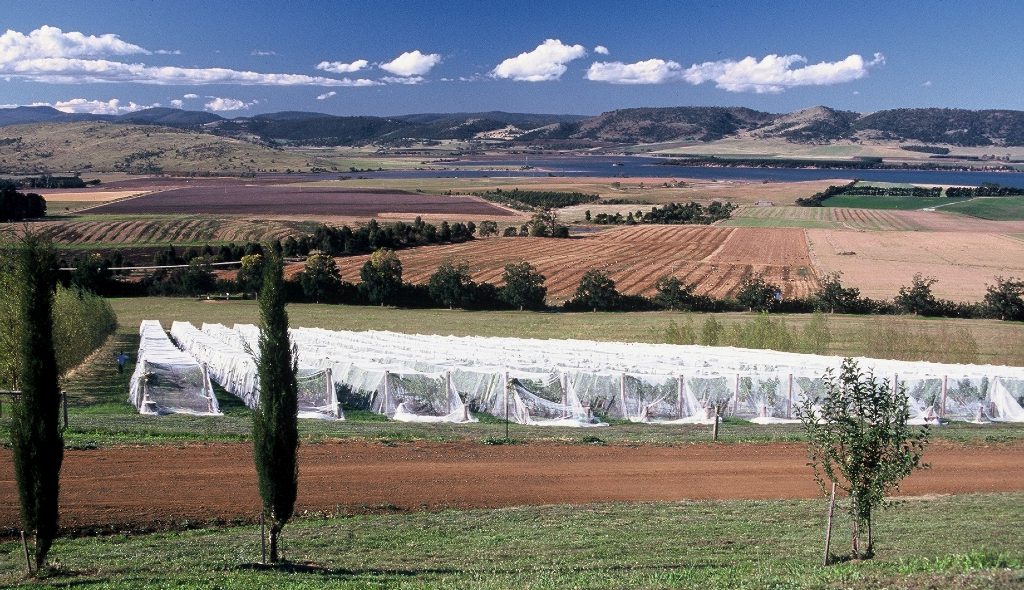 Drive through the Coal River Valley on a 40-degree summer's day and it's hard to believe that this part of southern Tasmania is regarded as a cool climate wine region by Australia's grape growers and winemakers. Sure, the valley is indeed cooler than a great many of the other 64 wine-producing regions of the country, […]
The post Cool Valley Source of Hot New Wines appeared first on Tasmanian Times.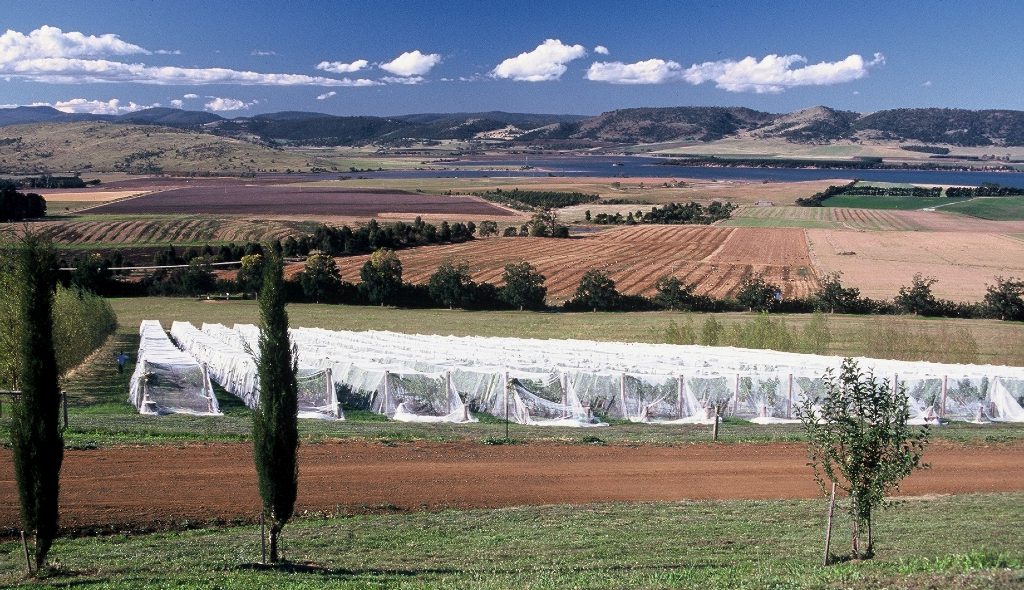 Drive through the Coal River Valley on a 40-degree summer's day and it's hard to believe that this part of southern Tasmania is regarded as a cool climate wine region by Australia's grape growers and winemakers.
Sure, the valley is indeed cooler than a great many of the other 64 wine-producing regions of the country, but what makes it so well suited to growing northern European wine grape varieties is the remarkable sunlight intensity and low rainfall that provide vineyards there with superb growing and ripening seasons each year.
In 2019, for example, total annual rainfall at Campania, outside Richmond,
amounted to just 369mm, barely 3mm more than that received by Tanunda in the Barossa Valley. And on average, Coal River Valley sites like Frogmore Creek's Campania Vineyard experience more global solar radiation during the months of December and January – and virtually February as well – than vineyards in the Hunter Valley around Pokolbin.
"The long ripening period that results from these and other factors makes this valley just about perfect for producing red wines – wines with tremendous colour, aroma and flavour," says Frogmore Creek senior winemaker Alain Rousseau.
Coal River Pioneers
Indeed, the former Loire Valley native reckons it's quite possible the Coal River Valley might have developed a reputation to rival that of Bordeaux or Burgundy had the French settled this part of Tasmania two centuries ago.
One might also consider whether the valley's landscapes would still be dominated by Pinot Noir had it experienced colonial settlement by the Italians or the Spanish?
When Coal River Valley pioneer George and Priscilla Park first established their Stoney Vineyard at Campania in 1973, the couple's planting choices included Shiraz and Zinfandel as well as the Bordeaux red varieties that were to develop international reputations 20 years later with ownership by Swiss immigrants Peter and Ruth Althaus.
So what else might do well in these parched, black, cracking clays?
When Frogmore Creek purchased Campania's Roslyn Vineyard in 2009, it wasn't long before the company's ownership and senior winemaker decided the quality of the wines being produced from the rugged 45ha site warranted further investigation.
"We set ourselves a challenge to see what else this part of Tasmania could grow in the future," Rousseau recalls.
"We also felt our wine club members deserved opportunities to enjoy drinking small volumes of handcrafted wine they wouldn't otherwise be able to buy. Besides that, we were also thinking ahead to the kinds of special wines we could offer our guests in our Cambridge and Hobart waterfront restaurants."
With a decade of vineyard development now behind it, Frogmore Creek's Campania site has evolved into something that has only passing resemblance to the property the company purchased. Roslyn's complex matrix of 27 different vineyard blocks – largely planted to Bordeaux red varieties – has become even larger and more complex.
In 2019, the company made discretely different wines from a dozen red grape varieties planted on the site – Pinot Noir, Pinot Meunier, Cabernet Sauvignon, Cabernet Franc, Merlot, Petit Verdot, Barbera, Gamay, Shiraz, Sangiovese, Tempranillo, and Dornfelder.
"Essentially, when we first took over the property, we had far too much Cabernet Sauvignon and Merlot for our own winemaking needs, so we commenced a vine grafting program that introduced new varieties to our blocks while also reducing the amount of time we would need to wait until they began producing grapes for the winery," Rousseau explains.
"We haven't just concentrated on new red varieties. We've also added some white varieties too, along with some new clonal selections of Chardonnay and Pinot Noir that we believed would perform better than our original selections. In total, we've got around 65ha of vineyard in production. Later this year, we're planning to add another couple of hectares of new Pinot Noir clones."
Soil
Vineyard challenges and discoveries are seldom far from discussion. In making changes to vines planted at the top of the Campania site, around 200 metres above sea level, work crews soon found themselves excavating massive bluestone boulders from below the ground.
"You find red soils all around the top of the hill, too," muses Rousseau.
"It's amazing. It's a different kind of soil entirely to the rest of the vineyard. That was already unusual in itself with its light sandy loams at the bottom and heavier black clay loams just metres away. It's made irrigation on the site very challenging, but we've already concluded this location now produces our best Pinot Noir out of all the blocks we manage. And it will probably only get better."
Recent months have seen the winery put finishing touches to a very smart selection of red wines made from single varieties that will be released periodically under Frogmore Creek's existing Single Block Series. For this writer, its choice offerings are likely to include the 2018 Barbera, 2018 Cabernet Franc, 2018 Gamay and 2018 Shiraz.
"Our Barbera and Tempranillo vines are ripening very well on our Campania site, with the Barbera especially looking to have a really exciting future," Rousseau says.
"It makes a beautiful wine – dark in colour and with wonderful flavour ripeness and natural acidity."
Sounds cool.
*********
Stop Press: The 2020 Tasmanian Wine Show has been run and won in the past week, with all glittering awards being made at the trophy presentation dinner on Friday 17 January. Click here for a full results catalogue.
---
Hobart's Mark Smith wrote his first weekly wine column back in 1994. Now more than 1600 features and 25 years later, he continues to chart the successes of Tasmania's small scale, cool climate wine industry with regular contributions to some of Australia's leading industry publications.
---
PICK OF THE CROP

2018 Josef Chromy Riesling $28
Josef Chromy is located at Relbia, just outside Launceston in the State's north. Here, its vineyard slopes catch abundant seasonal sunshine to ensure late ripening varieties like Riesling provide top-notch fruit for winemaking. Recently released, this 2018 wine is a delightfully pale, aromatic white with plenty of zesty lime flavour and crisp acidity to partner fresh Tasmanian oysters, or to enjoy alfresco over summer. Buy some to keep too, as these wines often prove eminently cellar worthy. www.josefchromy.com.au

2016 Derwent Estate Chardonnay $40
At the 2019 Tasmanian Wine Show, Derwent Estate took out the Trophy for Best Chardonnay with its impressive 2016 Calcaire, the wine edging out this vineyard stablemate by the merest whisker. That makes this current release one of the best value whites around. Its central themes are restraint and finesse, so look for fine flavours and impeccable balance at the dinner table. If you think you're over Chardonnay, give this one a chance. www.derwentestate.com.au

2018 Laurel Bank Pinot Noir $39
Think Pinot Noir is a wimpy wine that doesn't hold a candle to good Shiraz or Cabernet? Laurel Bank's latest release from the high quality 2018 vintage really struts its stuff in the glass, matching deep colour with substantial fruit weight and firm dry tannins. It's a big Pinot Noir, make no mistake, but it can't be accused of being coarse or over-ripe. It just needs patience as it should age gracefully in the cellar. Enjoy any time over the next decade or so with some rare beef or venison. www.laurelbankwines.com.au

2017 Frogmore Creek Single Block Series Gamay $65
Gamay is associated with the fresh gluggable reds of Beaujolais in east central France. On well managed sites, the variety is also capable of shrugging off its workhorse status to display some genuine thoroughbred breeding. This Coal River Valley wine displays the richness and fine tannins that characterise the region's reds, but there's real charm and vibrancy, too. Intense raspberry and red cherry flavours are trimmed by fine natural acidity. Will be fascinating to watch it evolve over time. www.frogmorecreek.com.au
The post Cool Valley Source of Hot New Wines appeared first on Tasmanian Times.
Source: Tasmanian Times https://tasmaniantimes.com/2020/01/coal-river-new-wines/#utm_source=rss&utm_medium=rss&utm_campaign=coal-river-new-wines