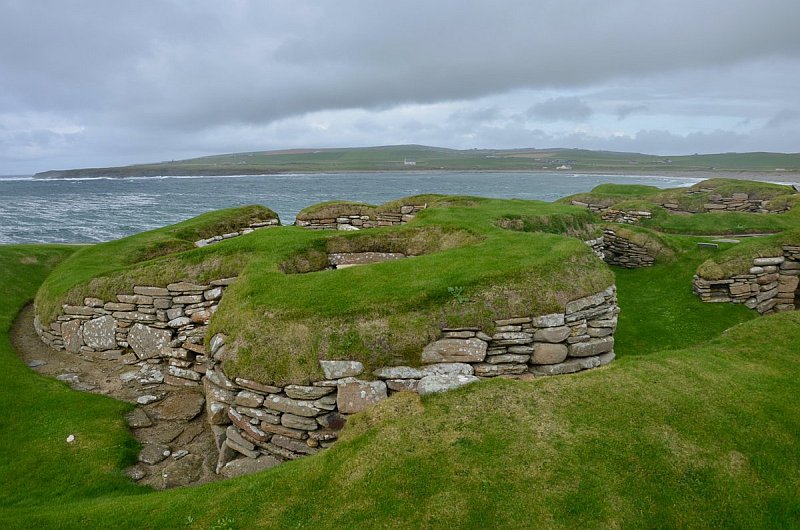 This article was originally composed as a series of Twitter posts. It has been edited by Tasmanian Times for readability. It suggests a number of Twitter accounts to follow for more information on the sites and topics discussed. Even if you don't have a Twitter account you can still click on the @ links to see what the person or organisation has to say.
---
For International World Heritage Day, I present a thread about the threat of climate change to these incredible places.
Starting off at the Heart of Neolithic Orkney World Heritage site in Scotland at one of the world's oldest stone circles, Stones Of Stenness.
Skara Brae at the edge of Skaill Bay on Mainland, Orkney is, one of the best preserved Stone Age villages in Europe but is increasingly under threat from coastal erosion and worsening storms, and the Ring of Brodgar is vulnerable to extreme rainfall.

Climate Risk Assessment for the Heart of Neolithic Orkney World Heritage Site
You can read the Climate Vulnerability Index (CVI) assessment recently carried out for the Orkney sites by @UCSUSA, @jcu, @UHIArchaeology, @HistEnvScot, @ICOMOS & @OrkneyCouncil, & @ICOMOS.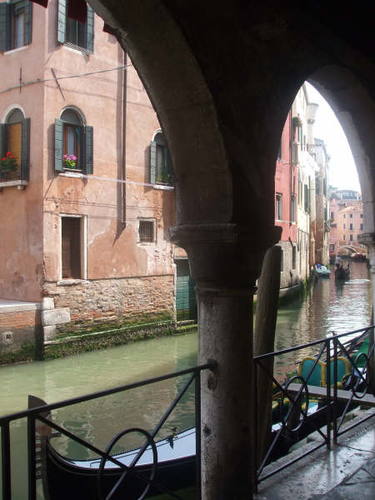 Everyone knows that Venice is a risk from sea level rise and flooding, but there are so many more Worl dHeritage sites that are already impacted or highly vulnerable too.
One of the most endangered is Australia's Great Barrier Reef, parts of which are yet again being hit right now by deadly bleaching caused by heating waters.
Recently The Guardian wrote about the Great Barrier Reef's third mass bleaching in five years, the most widespread yet.
Dozens of Mediterranean World Heritage sites are at risk from climate change, including caves used by Neanderthal's in Gibraltar, the Christian monuments of Ravenna Italy, the Ancient Greek remains on the island of Delos, and Roman ruins in Arles, France.
The sites across the Mediterranean region have been mapped by Carbon Brief.
Wildfires driven by heat and drought threaten World Heritage habitats across the world, including the incredibly fragile upland sites of the Tasmanian Wilderness.
In the USA, wildfire season has lengthened by weeks since the '70s, & fires are burning bigger & hotter, devastating forests, worsening post-fire flash floods & threatening World Heritage sites such as Mesa Verde National Park, Yellowstone & places like Bandelier National Monument.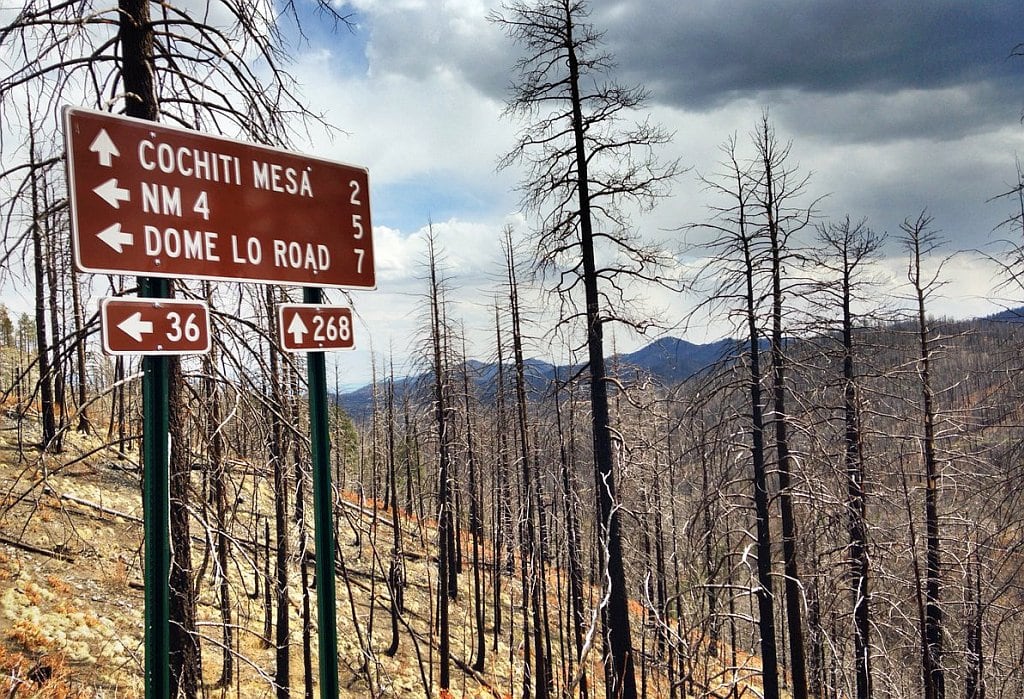 And in Yellowstone, one of the US's most famous World Heritage sites, beetles aided by warmer winters are devastating whitebark pine – a keystone species that provides a vitally important food source for grizzly bear populations.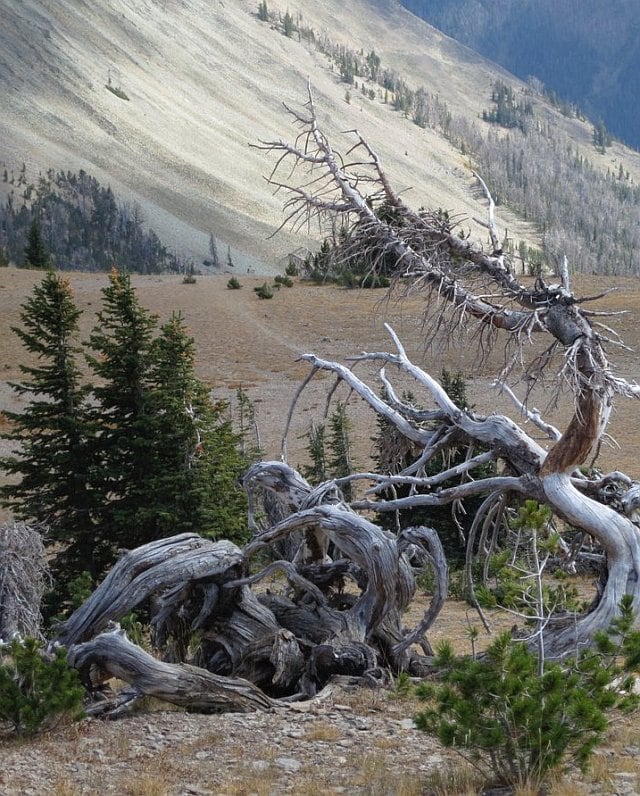 There is a whole issue of Yellowstone Science on climate impacts in the National Park.
And there is much more on climate change threats to natural sites in @IUCN's World Heritage Outlook, which will be updated in 2020. @IUCNclimatePASG
Meanwhile, in 2019 @ICOMOS published the Future of Our Pasts about the intersection of climate change and cultural heritage, including a comprehensive look at how different types of climate impacts can affect everything from built to intangible heritage.
One big issue is that unsustainable tourism can combine with climate change, as at Angkor in Cambodia, where research shows that water extraction for tourism development combine with reduced rainfall to cause subsidence & damage to the ancient buildings
We produced a whole series of World Heritage case studies on climate change with @UNESCO, @UNEP & @IUCN.
The Climate Change Will Destroy Our Global Heritage report looked at climate impacts on World Heritage sites including Galapagos, South Africa's Cape Floral Kingdom, Sagarmartha National Park (Nepal) & Shiretoko in Japan. It identified climate change as the fastest growing threat to World Heritage.
Easter Island was one of the places identified as threatened by sea level rise, storms and coastal erosion – based on the work of Prof. Jane Downes and colleagues at @UHIArchaeology.
Rapa Nui is also featured in an amazing collaboration between @ICOMOS, @googlearts & @Cyark to digitally show threats to World Heritage sites inlcuding in Tanzania, Bangladesh and Scotland.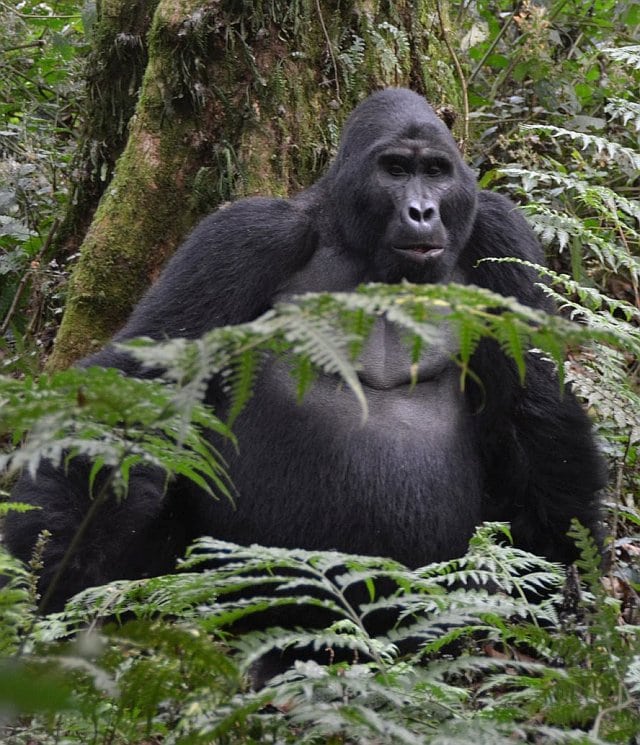 Uganda will host the 2021 World Heritage Committee meeting and two of its three sites are vulnerable to climate change – Rwenzori (Mountains of the Moon), from loss of snow and ice, and the Bwindi Impenetrable forest from changes in habitat and extreme weather.
Bwindi is home to some of the world's last mountain gorillas; coronavirus is a dual threat – cutting off tourism income needed for conservation efforts and increasing the risk of the primates catching the disease from humans. Climate change adds to these threats.
Ugandan NGO @CTPHuganda & its leader @DoctorGladys are working to reduce health threats to Bwindi's gorillas with training & community education and health programs. Climate change and coronavirus both add to the huge problems facing the great apes of Africa.
Away from the tropics, thousands of archaeological sites in the Arctic, including in World Heritage sites like Russia's Wrangel Island and Kujataa in Greenland, are at risk from global warming. Coasts are eroding, permafrost thawing and soils warming. @AntiquityJ
Glaciers are likely to disappear from more than half of the World Heritage sites where they currently exist, including Grosser Aletschgletscher in the Swiss Alps and Khumbu Glacier in the Himalayas.
Illulissat Icefjord World Heritage site at the mouth of the giant Sermeq Kujalleq glacier is highly impacted by climate change, and archaeological sites there and elsewhere in Greenland are simply decaying away as conditions become warmer. @Nationalmuseet
We'll be heading to Norway's Vega Archipelago World Heritage site (we hope) at the end of this year for another Climate Vulnerability Index (CVI) workshop with @JCU, @AdaptNHeritage and the Norwegian Dept. for Cultural Heritage Management. @sfheron It'll follow-on the workshop for the tri-national World Heritage site of the Wadden Sea that happened in February.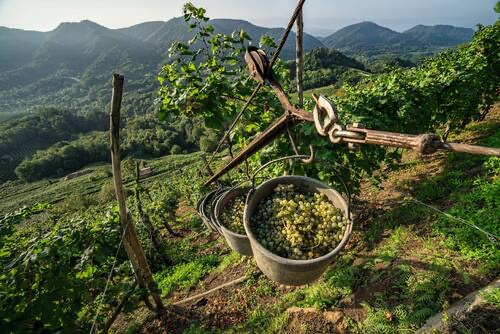 @WaddenseaUNESCO
But while we are all in lockdown mode, when you think of having a drink, remember that the Champagne and Prosecco World Heritage landscapes are also struggling with production dificulties due to changing climatic conditions.
Underwater World Heritage is not safe from climate either. Changing currents, ocean acidification, altered sediment patterns and more storm damage are all a threat. But for wooden ship archaeology, the spread of the shipworm may be the biggest problem.
Coming back to natural marine sites again. Coral reefs truly are doomed if we don't keep below 1.5C. UNESCO reports show devastating impact for World Heritage coral reefs – 25 of 29 at severe risk, including Great Barrier Reef. @sfheron @ProfTerryHughes
It's time for World Heritage Committee members such as Australia, Bahrain, Nigeria, China & Saudi Arabia, to stop downplaying or ignoring the existential threat that climate change poses to many globally important and iconic sites.
Or is there some common interest that we can see connecting the committee members that are slowing down action. Surely they are not coal and oil producers?
But there is a fast-growing cadre of NGO, academic & heritage managers working to address World Heritage & climate, including @AndrewSPotts @DrMWiggins @hannahfluck @DrRebeccaJones1 @alice_lyall @sfheron @ProfTerryHughes @marcyrockman @pgonzaleztweet @ajatnuvuk @UHIArchaeology…And @usicomos @DrMairiDavies @ewan_hyslop @sfheron @AdaptNHeritage @ICCROM @PNTJordan @WMegarry @drcathydaly @ICOMOS @joeugene81 @iriveracollazo @WHSiteManagers @jcu @JClementMaine @ARCHAEOfelix @AustMarConsSoc
Many 'mixed' World Heritage sites face threats to both their natural and cultural values and attributes. For example, the archaeology of Scotland's St.Kilda might be vulnerable, but so are its seabird populations because of changes in the marine food web.

There are some fantastic monitoring programs for cultural heritage impacts including World Heritage sites, many using citizen science. Just from the UK for example: @CoastArch, @CHERISHproj, & @MOLArchaeology, and in the US others from @semiller88 & @iriveracollazo
And there are great efforts to integrate climate change into World Heritage management too. For example, the joint @ICCROM @IUCN & Norwegian government World Heritage Leadership program. @joeugene81 @ICCROM_King @JigyasuRohit @AdaptNHeritage
For many World Heritage sites we know very little about how climate change will affect them. For example, what will it mean for the multiple transnational Silk Road sites in China, Kazakhstan & Kyrgyzstan? Or Chaco Canyon in the USA, where gas fracking is also encroaching.
And in some World Heritage sites, it'll be the intangible cultural heritage that will be most affected – the indigenous knowledge lost, seasonal festivals disrupted, sacred sites damaged, or the traditional plants and building materials no longer available in a changed climate.
Traditional foods are becoming harder to grow in some places – for example taro gardens at the edge of Lake Tegano in East Rennell World Heritage site (Solomon Islands). Traditional rice varieties of the Ifugao people in the Philippines are less suitable in a changed climate.
Rock art in World Heritage sites including Mesa Verde National Park, the Tasmanian Wilderness, Gobustan in Azerbaijan, and many others, is at risk from extreme weather, wildfires, wind abrasion and even sea level rise in a changing climate.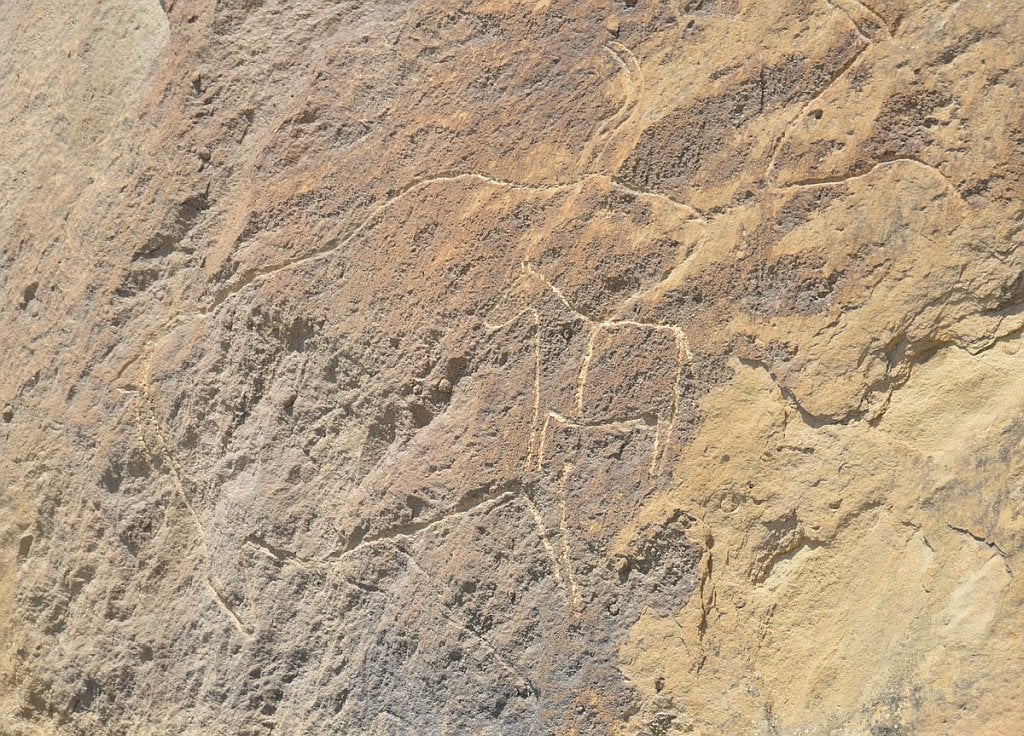 Changes in heat and humidity threaten ancient cave art in World Heritage sites in China and France, and the stonework of ancient Egyptian monumental complexes.
Changing indoor heat and humidity is also a worry for World Heritage museums and historic houses, potentially damaging paintings, furniture, tapestries & fabrics, and increasing problems with mould and insect damage.
As we come to the end of World Heritage Day keep in mind the amazing managers of World Heritage sites who are looking for the best climate science and are developing adaptation & resilience strategies – more often than not, without adequate resources. @WeAreGTWHI @HistEnvScot
We'll be looking for a new draft climate policy for the World Heritage Convention soon, and planning a climate vulnerability assessment (CVI) for San Juan, Puerto Rico. Watch this space! Meanwhile please connect with @ICOMOS and the ClimateHeritage Network.
---
Adam Markham is Deputy Director for climate and energy at the Union of Concerned Scientists USA and describes himself as 'a 'climate crisis wrangler'.
Source: Tasmanian Times https://tasmaniantimes.com/2020/04/climate-change-threats-to-world-heritage/#utm_source=rss&utm_medium=rss&utm_campaign=climate-change-threats-to-world-heritage