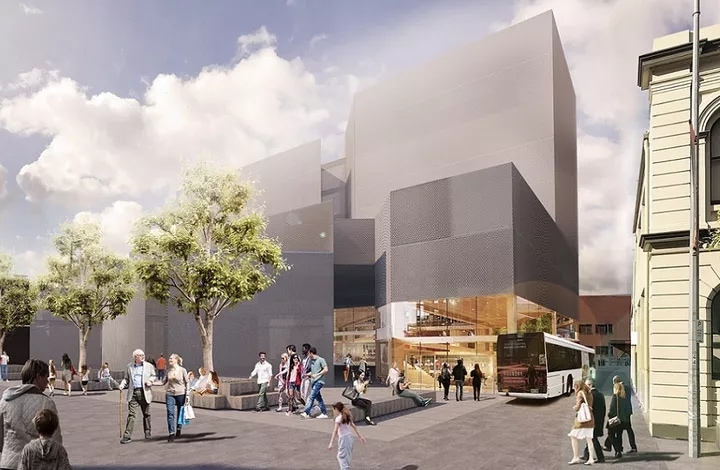 Launceston continues to blossom as a new creative and digital centre, with a boost from The Creative Precinct project.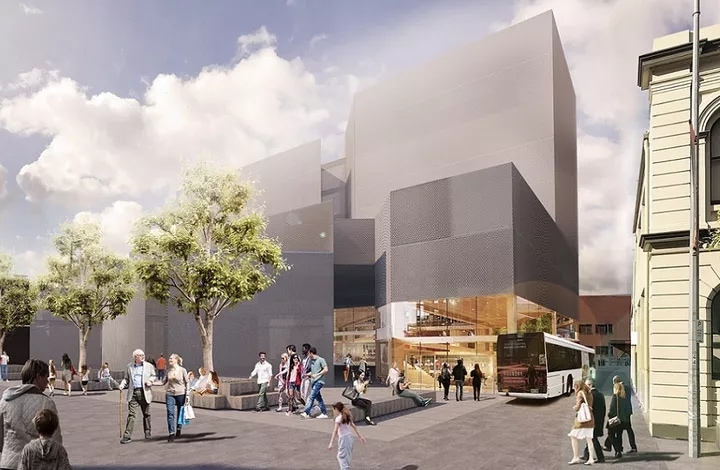 As a gambling man David Walsh probably knew the odds were good when he opened MONA in 2011. It was a gesture that challenged the world – and Tasmanians – to recognise our island was not only increasingly being seen as clean, green, and renowned for its fine foods and wines, but that there was also a wealth of creativity within its population. The creativity might sometimes have been hidden from view, or happening almost apologetically in isolation, but it was certainly there.
Many writers, musicians, and artists have been calling Tasmania home for years, amateur theatre groups have been providing us with performances to rival anything seen in well-known mainland companies, but with few exceptions they were often rarely known outside their own communities. Festivals and events celebrating the skills and talents of our creative artists were often also comparatively low-key, and generally only known and attended by the cognoscenti.
MONA certainly changed all that and now the creative path up, down and across the state is rich with opportunities to experience some of Tasmania's creative endeavours that are proudly on display. This creative depth is also being recognised nationally by some entrepreneurs eager to develop the potential they believe Tasmania has to become Australia's 'home of creativity and design'.
One company that spotted this potential is For the People. Co-founder Jason Little and his wife relocated to Tasmania from Sydney towards the end of last year to open a branch office in Launceston. He believes there are 'huge opportunities' to be part of the creative movement in Tasmania, and he was keen to 'find ways to work with local industry and up and coming talent, to elevate and empower Tasmania's creative scene to win bigger and better work.' He also knows from experience there was no need to be in Sydney, New York or London anymore to compete on the world stage.
For the People is just one of the companies behind The Creative Precinct, a recently announced project being proposed for Launceston that involves redesigning and reimagining the vacant Birchalls building in the Brisbane Street Mall. The investment group New Creative also includes education institute Foundry, and developer Creative Property Holdings. The group will work closely with Launceston Council on plans to create the proposed Arts Hub, planned as a mixed-use creative precinct and likely to include design and technology learning spaces, commercial office spaces, restaurants, and student or inner-city residential accommodation.
The $90 million project is being supported by federal funding to the tune of $10 million, received under the Building Better Regions Fund. The Creative Precinct will be incorporating Birchalls, an iconic building in the Mall that's been vacant for several months, and was unlikely to be redeveloped without public intervention, according to Launceston Mayor Albert van Zetten.
"The redevelopment of Charles Street's CH Smith building was a great success and we now have a model for that kind of project, partnering with other stakeholders to redevelop sites that may otherwise face significant hurdles," he said.
"We see a significant opportunity for [Council] to apply a similar model to the Birchalls site, and of course it's intended to retain and make a feature of the building's significant heritage façade."
New Creative director, Chris Billing, who also established Foundry, said the creative hub was an exciting time for Launceston, and would position the city at the forefront of the nation with a creative vision and new thinking that would help build the local economy and foster internationally recognised education.
"We're seeking to put Launceston on the map as a new creative and cultural hub – a hub that people around Australia will know as a hot spot for emerging design and creative activities," he said.
A state government and Launceston Council-funded purpose-built bus interchange, linked by a public thoroughfare from the Mall to the carpark behind the Birchalls building, will also be a significant, but separate feature of the project. This is expected to improve traffic flows, and create a safer and more pedestrian-friendly and accessible city centre environment.
Construction is expected to begin in 2021, with staged openings during 2022 until completion in final quarter of 2023.
---
Anne Layton-Bennett is a published writer both in Australia and overseas in both print and online publications. She writes regularly for specialist magazine The Veterinarian, and co-edited: An Inspired Pursuit: 40 years of writing by women in northern Tasmania, (Karuda Press) 2002.
Source: Tasmanian Times https://tasmaniantimes.com/2020/06/clean-green-creative/#utm_source=rss&utm_medium=rss&utm_campaign=clean-green-creative