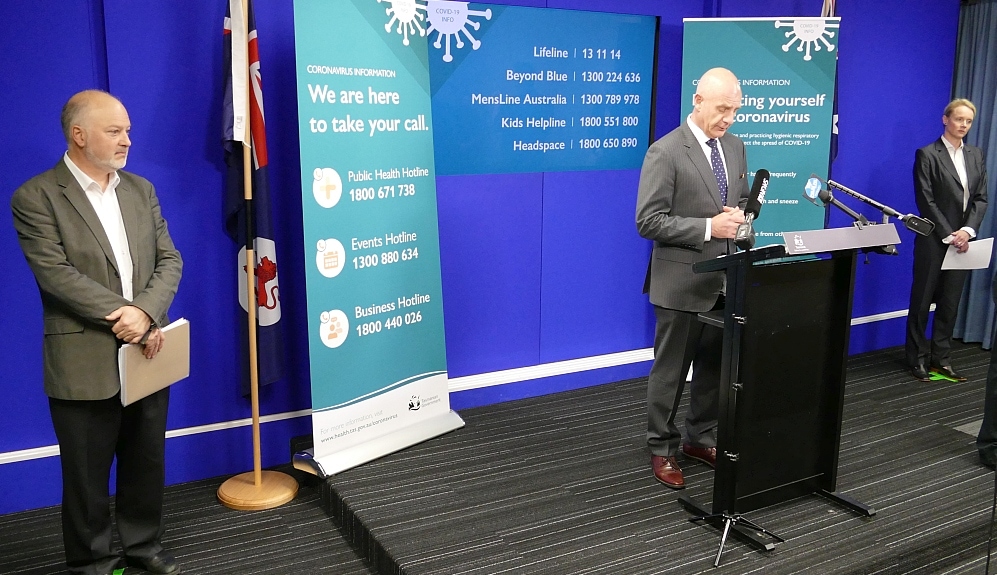 Full audio of Tuesday 31 March press conference featuring Premier Peter Gutwein, Health Minister Sarah Courtney and Director of Public Health Mark Veitch The Premier has clarified the implications of the new restrictions in force in Tasmania. An information sheet, expected yesterday, is being issued later today. Premier Gutwein also announced the death overnight of […]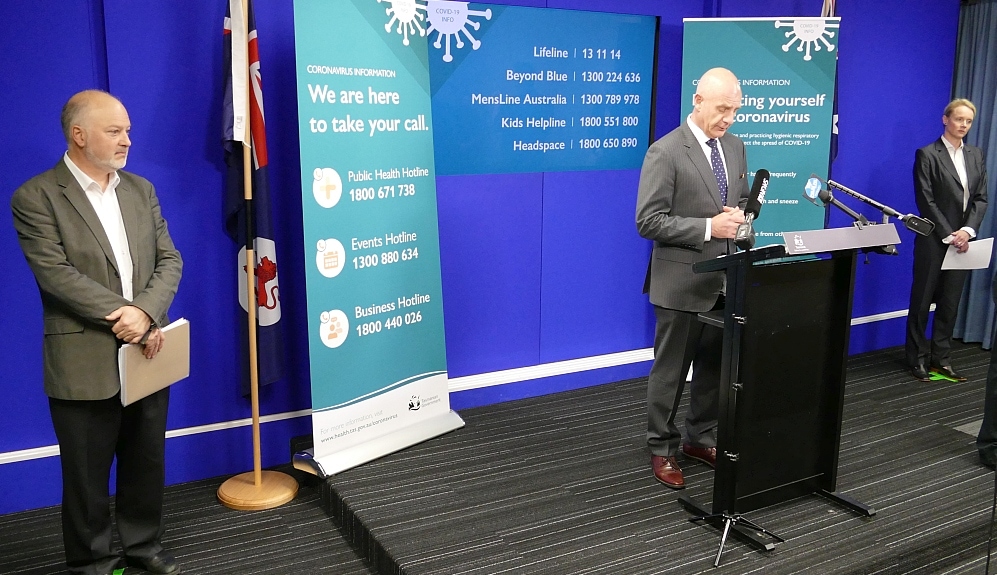 Full audio of Tuesday 31 March press conference featuring Premier Peter Gutwein, Health Minister Sarah Courtney and Director of Public Health Mark Veitch
The Premier has clarified the implications of the new restrictions in force in Tasmania.
An information sheet, expected yesterday, is being issued later today.
Premier Gutwein also announced the death overnight of a man in his seventies in Hobart Hospital. "This serves as a warning to us all that these are going to be tough and difficult times." As with the first death announced yesterday, it was confirmed he had been a passenger on the Ruby Princess cruise ship.
He commended Tasmanians for generally doing the right thing.
STORY BEING UPDATED
Source: Tasmanian Times https://tasmaniantimes.com/2020/03/clarification-on-new-restrictions/#utm_source=rss&utm_medium=rss&utm_campaign=clarification-on-new-restrictions