Calls for Premier to Intervene in Tarkine
1 min read
<p><img width="1000" height="684" src="https://tasmaniantimes.com/wp-content/uploads/2020/02/tarkine_action-1024x700.jpg" alt=""></p> <p>A noisy demonstration has called for the Premier to intervene to stop logging in the Tarkine. The call came as nine protestors have been arrested in the Que River forest over the last three days. Charges laid against people attempting to halt the forestry operation include trespass and obstructing police. "We want to see the […]</p> <p>The post <a rel="nofollow" href="https://tasmaniantimes.com/2020/02/calls-for-premier-to-intervene-in-tarkine/">Calls for Premier to Intervene in Tarkine</a> appeared first on <a rel="nofollow" href="https://tasmaniantimes.com/">Tasmanian Times</a>.</p>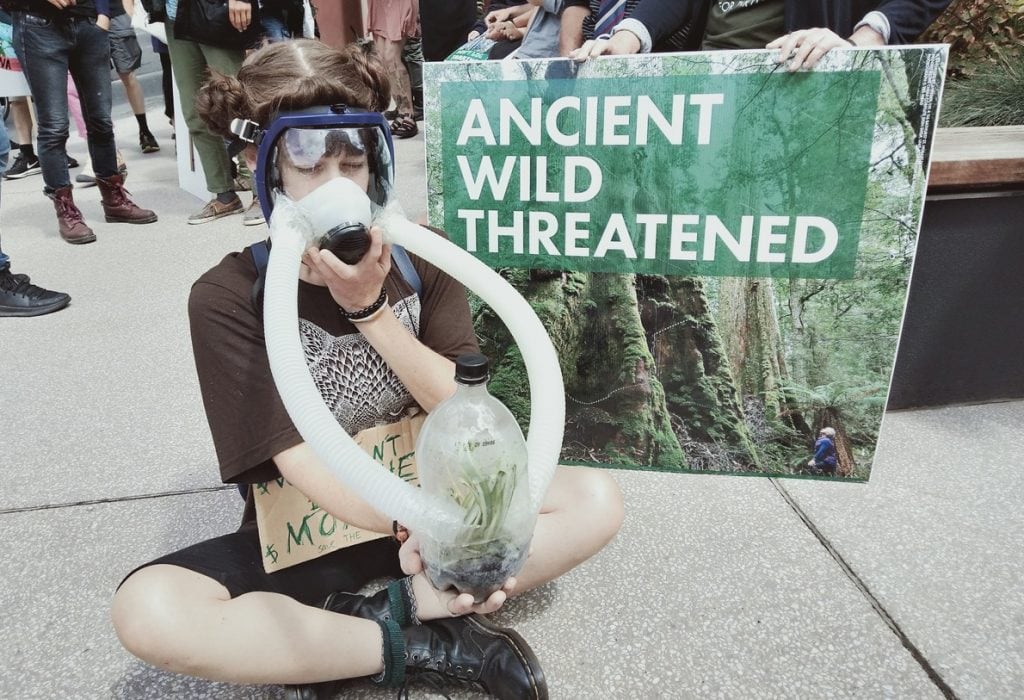 A noisy demonstration has called for the Premier to intervene to stop logging in the Tarkine.
The call came as nine protestors have been arrested in the Que River forest over the last three days. Charges laid against people attempting to halt the forestry operation include trespass and obstructing police.
"We want to see the logging of this Tarkine forest stop, and so do all these hundreds of people here with us today," said Jenny Weber of the Bob Brown Foundation. The Que River has coupes where Sustainable Timber Tasmania say they intend to harvest about 100 special species trees in an almost 54-hectare area of the forest.
The action in Hobart took place on the forecourt in front of the Executive Building. "It's the intention to stand up for these forests, right in front the Premier's office, to bring the issue right to him," Weber said.
— more on this story coming soon —
The post Calls for Premier to Intervene in Tarkine appeared first on Tasmanian Times.
Source: Tasmanian Times https://tasmaniantimes.com/2020/02/calls-for-premier-to-intervene-in-tarkine/#utm_source=rss&utm_medium=rss&utm_campaign=calls-for-premier-to-intervene-in-tarkine