By Sleigh to Singapore
2 min read
<p><img width="817" height="570" src="https://tasmaniantimes.com/wp-content/uploads/2020/01/muffet2.jpg" alt=""></p> <p>Little Miss Muffet Sir John Everett Millais, Bt., P.R.A. (1829-1896) The painting is signed with a monogram and dated '1884' (lower right). oil on canvas 49 x 35 1/8 in. (124.5 x 89.2 cm.) Sold 456,000 pounds. Image courtesy Christies Little Miss Muffet was inspired by the eponymous nursery rhyme, first […]</p> <p>The post <a rel="nofollow" href="https://tasmaniantimes.com/2020/01/by-sleigh-to-singapore/">By Sleigh to Singapore</a> appeared first on <a rel="nofollow" href="https://tasmaniantimes.com/">Tasmanian Times</a>.</p>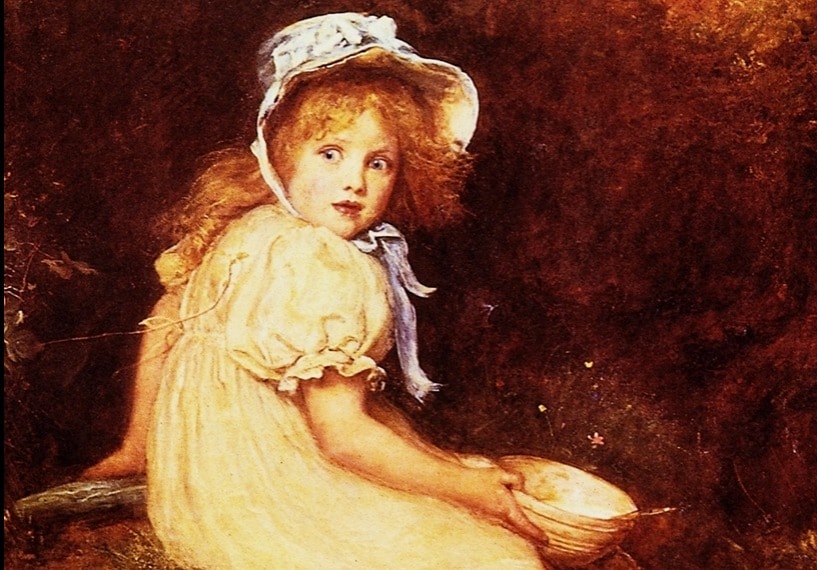 Little Miss Muffet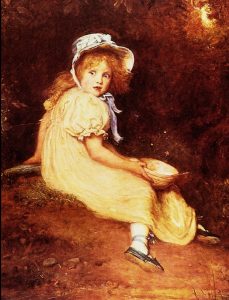 Sir John Everett Millais, Bt., P.R.A. (1829-1896)
The painting is signed with a monogram and dated '1884' (lower right).
oil on canvas
49 x 35 1/8 in. (124.5 x 89.2 cm.)
Sold 456,000 pounds. Image courtesy Christies
Little Miss Muffet was inspired by the eponymous nursery rhyme, first published in early nineteenth century editions of Songs for the Nursery:
Little Miss Muffet
Sat on a tuffet,
Eating her curds and whey.
Along came a spider,
And sat down beside her,
And frightened Miss Muffet away.
In interpreting the nursery rhyme, Millais maintains the key narrative elements. There is an affluent girl sitting in a deeply suspicious place, by a placid stream, in a dank wood – not the most salubrious spot for a petit dejeuner of curds and whey. The ability of the artist is superbly expressed in his painting of the  foliage, flowers, the creamy swathe of the girl's dress, her hat, bow, parasol, shoes, ribbons, and her eyes. By 1884, the year he painted this image, Millais' facility with the brush was unrivalled in Britain.
I recently posted a  parcel containing a hallmarked silver christening bowl. It was similarly engraved by a London Silversmith in 1926 as a present to a former employee of mine at the General Post Office in Launceston Tasmania. She was aware of the bowl from her time in Tasmania and had recently had a baby girl in Singapore.
It was taken to the General Post Office in Launceston on the 10 December 2019 and delivered to her in Singapore on 15 January. I paid to have the parcel tracked, insured and to travel by  air for notification on delivery.
Normally I would use FEDEX, who deliver my goods promptly without fail and on-time with instant feed-back on any minor delay all over the world.
No one at Australia Post or from Santa's office at the South Pole can explain where Miss Muffet's bowl has been in the nearly five weeks between Friday 13 December  and Wednesday 15 January but all turned out well. And like the spider it has come down beside her, and delivery has been accomplished.
Back to FEDEX for me; the sleigh and reindeer over Christmas used by Australia Post in the 2020 is just so stressful.
Now to the curds and whey … this little one is not so easily frightened.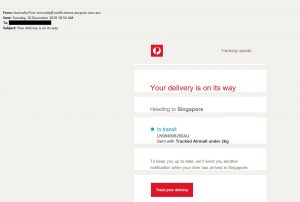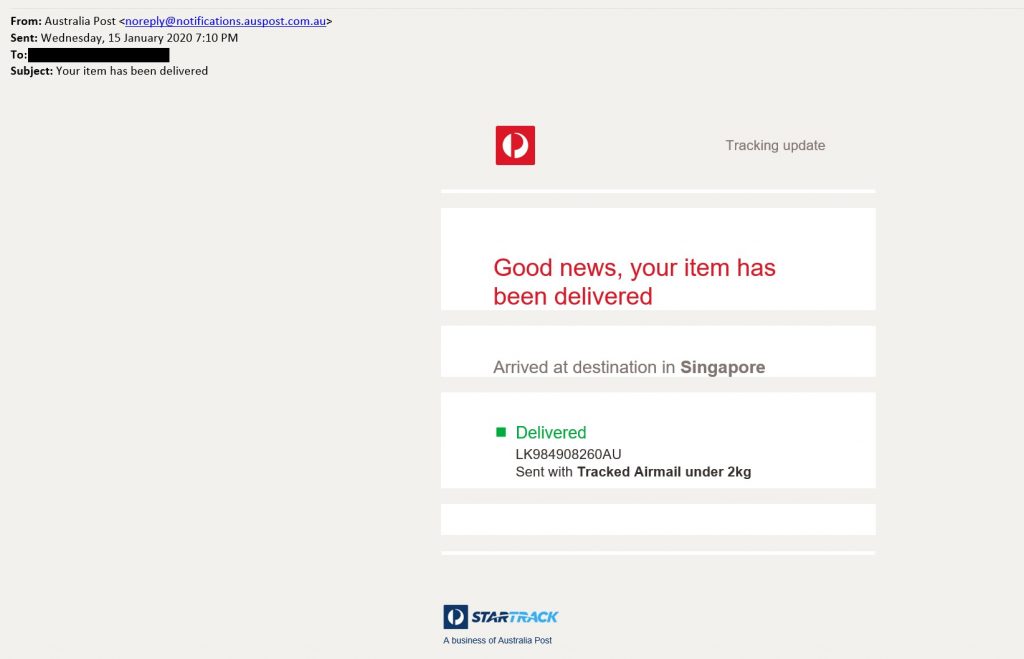 The post By Sleigh to Singapore appeared first on Tasmanian Times.
Source: Tasmanian Times https://tasmaniantimes.com/2020/01/by-sleigh-to-singapore/#utm_source=rss&utm_medium=rss&utm_campaign=by-sleigh-to-singapore