The incident happened outside parliament when Kurdish protesters ran into the road.
A man has been arrested after British Prime Minister Boris Johnson's car was involved in a crash in central London.
Johnson's Jaguar was shunted by a security vehicle in its entourage outside parliament today when a Kurdish protester allegedly ran onto the road.
The vehicle was leaving the parliamentary estate in Westminster with police outriders when a protester ran into the road, prompting the Jaguar to stop and the following Range Rover to drive into it.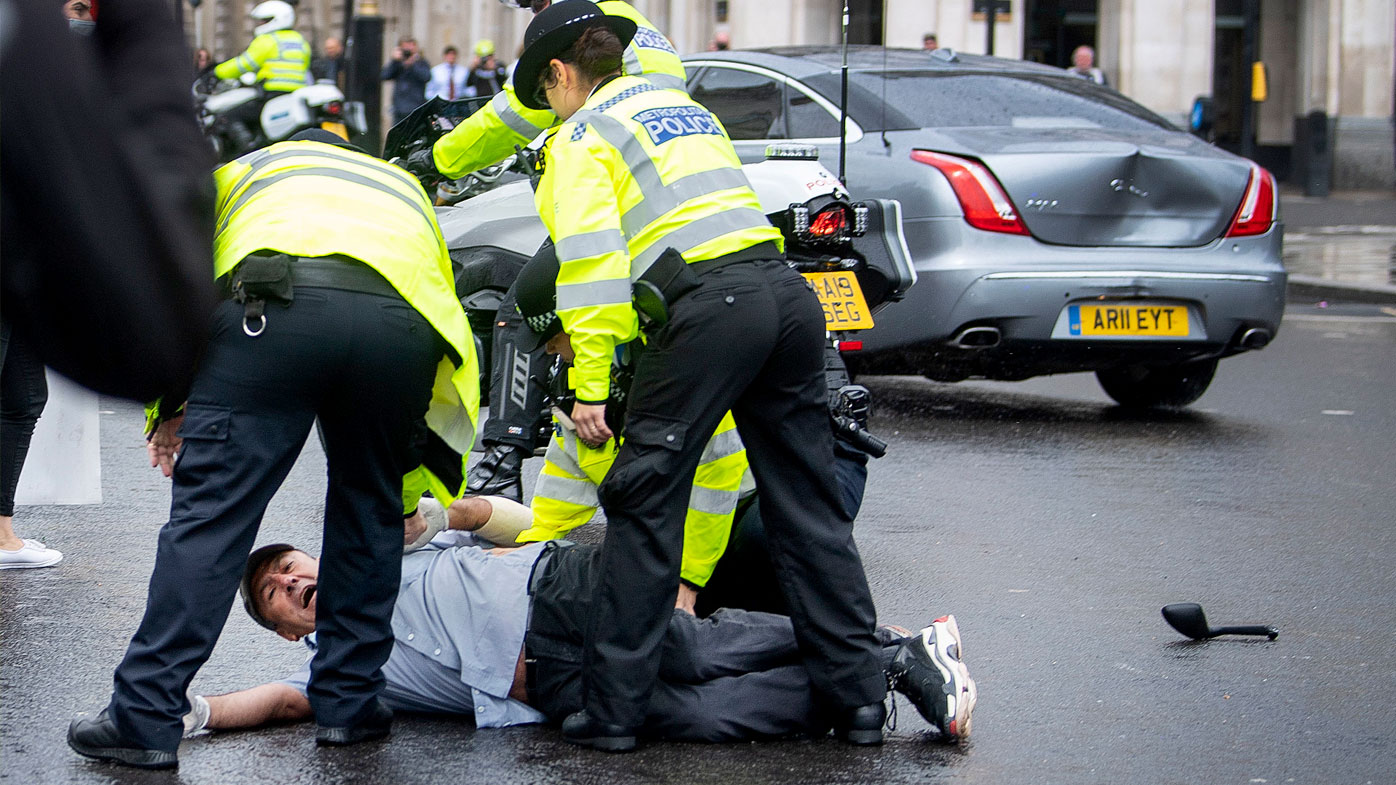 https://twitter.com/benavery9/status/1273251304777924609
No injuries were reported, and all vehicles quickly moved on.
According to London's Metropolitan Police, a man was arrested at the scene for for obstructing the highway, and for offences under Section 5 of Britain's Public Order Act.
The man had reportedly been protesting about Turkish action against Kurdish rebels.
Johnson, who returned to work at the end of April after recovering from a serious COVID-19 infection, had just finished his weekly question session in parliament.
READ MORE: Why are the Kurds under attack?
https://twitter.com/benavery9/status/1273264784537006081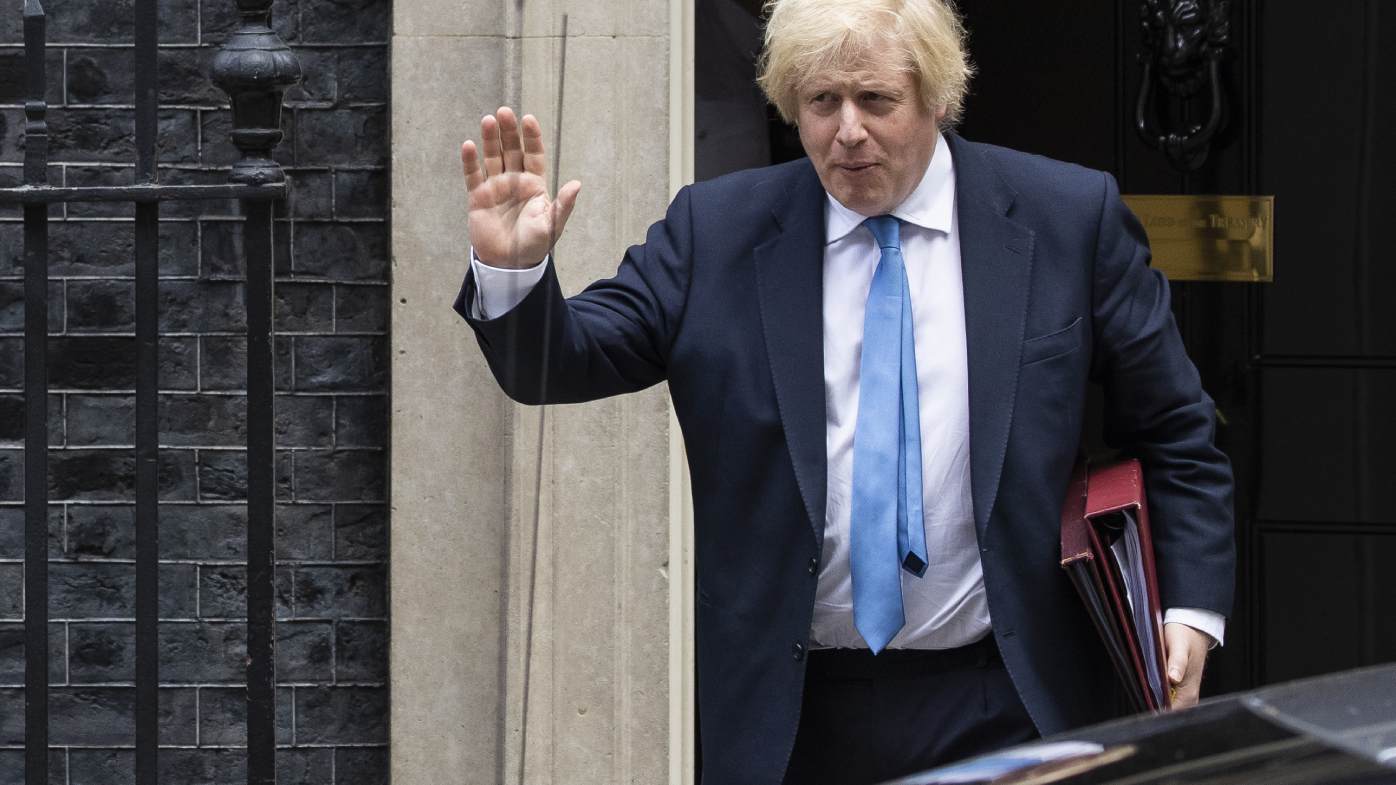 – Reported with AAP
Source: 9News https://www.9news.com.au/world/uk-news-prime-minister-boris-johnson-car-shunted-by-security-vehicle/d37081f2-6dce-4fc3-a6ed-fbad4a4a82be