Both Sides of Another Damn Cable Car
3 min read
<p><img width="960" height="720" src="https://tasmaniantimes.com/wp-content/uploads/2020/01/poster-for-vista-1-Copy.jpg" alt="Both Sides"></p> <p>Set in a suburb on the outer of the inner and the inner of the outer. Curtain Street, a divided suburb in a divided nation. Very eccentric new people are moving into a once working-class area. The street is also being challenged by a serial cereal killer who is poisoning the breakfasts of guest characters […]</p> <p>The post <a rel="nofollow" href="https://tasmaniantimes.com/2020/01/both-sides-cable-car/">Both Sides of Another Damn Cable Car</a> appeared first on <a rel="nofollow" href="https://tasmaniantimes.com/">Tasmanian Times</a>.</p>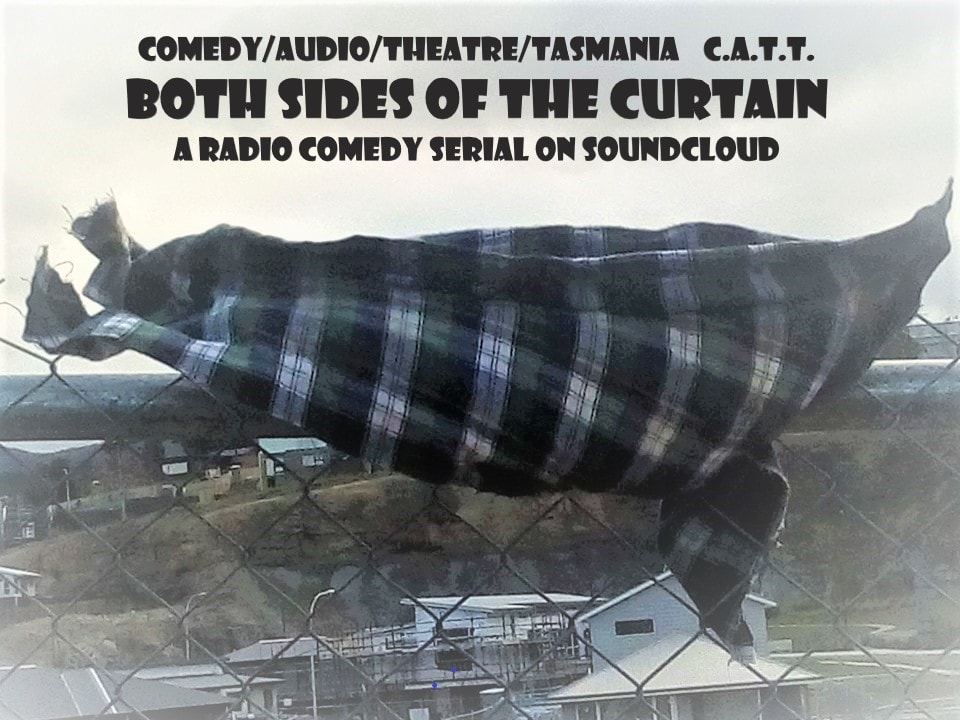 Set in a suburb on the outer of the inner and the inner of the outer. Curtain Street, a divided suburb in a divided nation. Very eccentric new people are moving into a once working-class area.
The street is also being challenged by a serial cereal killer who is poisoning the breakfasts of guest characters and there are plans to build a huge overhead 'Shopping Trolley' shaped cable car, over the street. Who is for and against 'The Shopping Trolley'?
This is the premise of a delightful new 'radio' series CATT (Comedy / Audio / Theatre / Tasmania). The 6 part Both Sides is now available for listening on Soundcloud.
CATT member Matt Dean he was inspired to create something about Hobart and the challenges it is facing. "The earlier serials and sketches (by our group) are about more broader issues and events and were also more political. Both Sides is pure soap."
Matt likes the retro nature of audio theatre, and it has some practical advantages too. "The best thing about doing the radio scripts is that you can get 10 people together once a month and produce something of substance," he explained. "This would be much more difficult if it was film or even live theatre. This project, although not always easy is manageable and not over ambitious."
"We don't need weeks and weeks of practice and loads of meetings to produce something," he continued. "I also find live theatre frustrating as you put so much effort in and when it is over it is over. With this project you have something for ever. And this is often fun. We have had over 20 people involved at different sessions and it gives vocal experience to those who want to act."
Production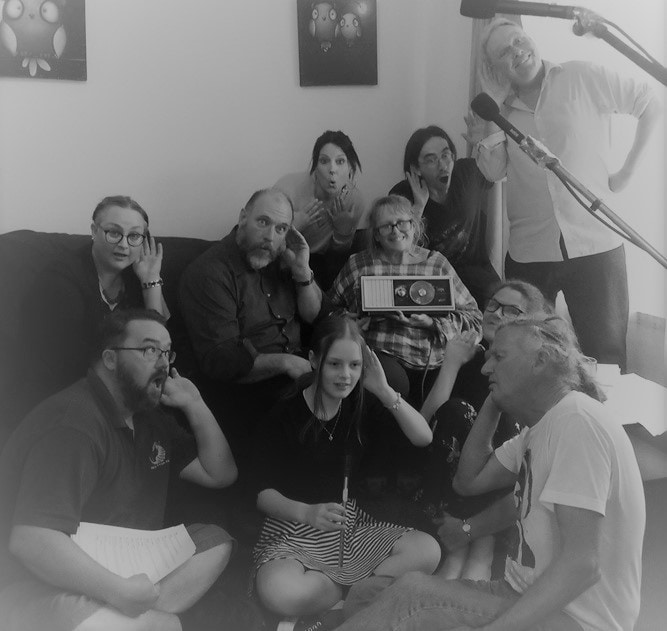 The crew for this series are Annissa Jane Short, Reece Bradley, Deb Manskey, Nadia Lobb, Geoff Carey, Matt Dean, Belle Harvey, Fiona Lloyd, Jessica Lloyd, Matthew Setori, Robyn N, Jen Scriber and Martin Bennett. Music is by Mike Raine.
Some of the eccentric residents of Curtain Street in the show include:
MRS TWITCHER, the cat lady who knows everything that is going on and lives with a dead husband.
POLLY AND AMOURUS, a very open-minded couple who invite the street around every Friday for a party and game of twister.
HUGH HARVEY-GRANTED, a news reporter who never switches off being one who meets famous actor Julia Divine who is in Hobart making a movie.
THE MEF FAMILY, who always like to be in trouble and struggle to even be battlers.
There is also a local primary school with the struggling MISS UNDERSTOOD, DAISEY the top student and PRINCIPAL PLACEBO.
The CATT group is already working on a second series of Both Sides, and are planning Chafed Bottom, a  western series made in full 1960s radio serial style. A bit of funding, Matt says, would help tick things along.
"It is always a fine line between doing what I know we can do and wanting to do much more  but over extending. Anyway I seem to be on a writing binge at the moment so I will keep going."
You can listen to Both Sides right here:
The post Both Sides of Another Damn Cable Car appeared first on Tasmanian Times.
Source: Tasmanian Times https://tasmaniantimes.com/2020/01/both-sides-cable-car/#utm_source=rss&utm_medium=rss&utm_campaign=both-sides-cable-car