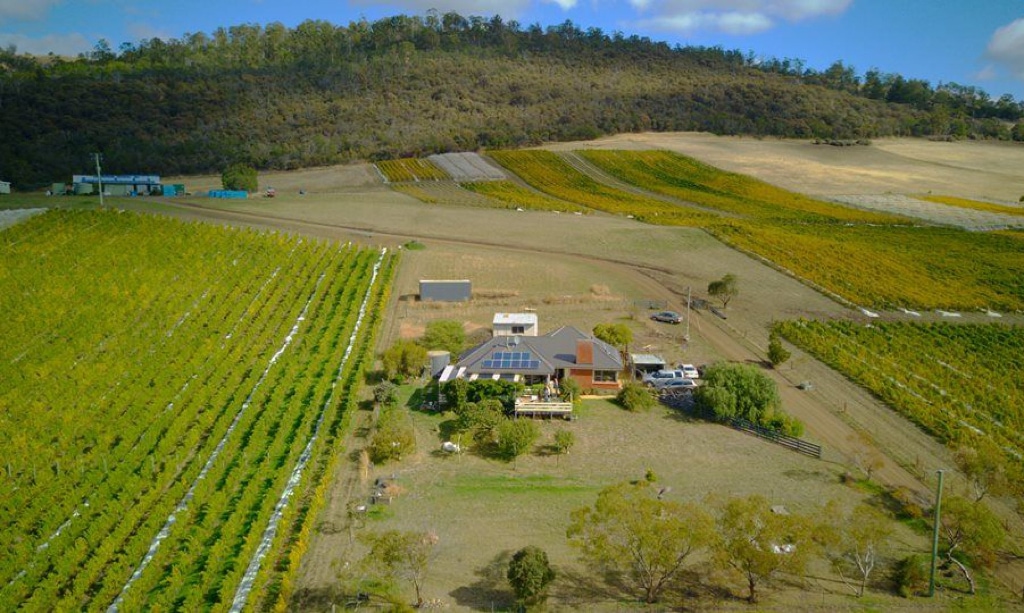 Setting up a new vineyard – or expanding an existing one – is an exhilarating time for those choosing to follow their dream of making their own wine. But what do you plant and where? There are few safe options in a marginal wine-growing region like Tasmania. Prominent Hobart barrister and Master Judge of Wine […]
The post Bittersweet Fruit of Pioneering Labours appeared first on Tasmanian Times.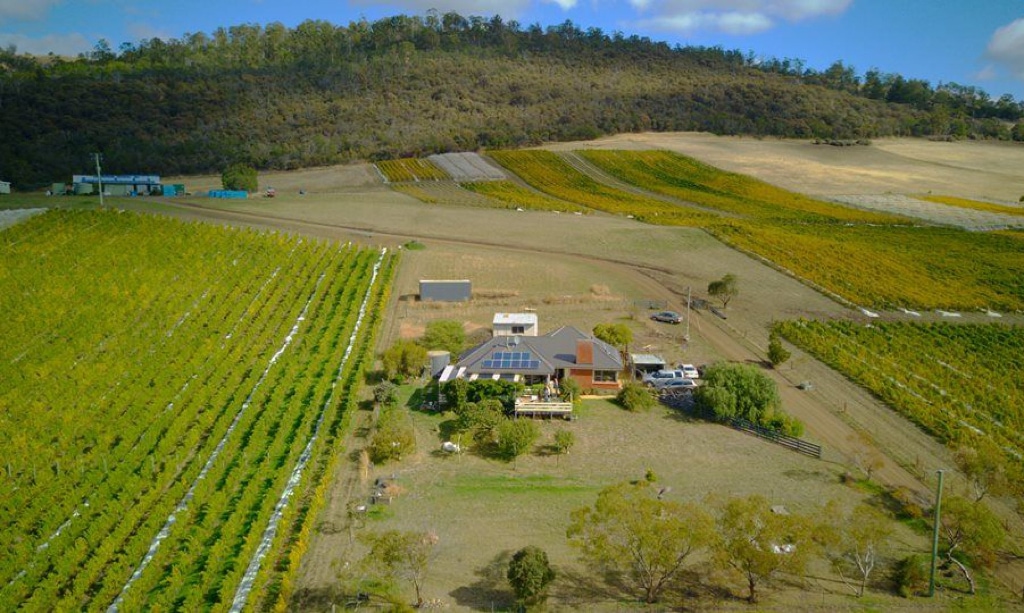 Setting up a new vineyard – or expanding an existing one – is an exhilarating time for those choosing to follow their dream of making their own wine. But what do you plant and where? There are few safe options in a marginal wine-growing region like Tasmania.
Prominent Hobart barrister and Master Judge of Wine Greg Melick AO says he spent 15 years searching for a suitable vineyard site in southern Tasmania. When he finally purchased his 14ha property at Tea Tree in 2002 it turned out to be a wise move.
Back in January, the retired Army Reserve Major-General who became National President of the RSL in June last year became the toast of the 2020 Tasmanian Wine Show. Melick's 7ha Pressing Matters vineyard was named winner of the Trophy for Most Successful Exhibitor. His diverse selection of Riesling and Pinot Noir entries also won trophies for Best Riesling, Best Sweet Wine and Reserve Champion Wine of the Show.
Three months earlier, Pressing Matters' 2017 Pinot Noir was awarded The James Halliday Trophy for Best Pinot Noir at the prestigious 2019 Royal Melbourne Wine Awards. The wine's justifiably proud owner notes it was also short-listed for the Jimmy Watson Trophy, perhaps the country's best known and most fiercely contested wine award.
"January's show took our tally of trophies to more than 30," Melick recalls.
"We've also won over 100 gold medals in competition, despite opting out of the show system for five years before re-entering in 2018."
The passionate Riesling and Pinot Noir producer has every right to be chuffed about Pressing Matters' outstanding history of show success. However, right now, Melick's mind is fully occupied with future wine production. This week sees next door neighbours Brenda and Peter Bosworth vacating their 40-year-old Morningside Vineyard to enable Melick and an unnamed Sydney business partner to take full control of the small but significant wine operation.
The 3ha vineyard on Middle Tea Tree Road began in 1980. Together, the Bosworths pioneered winemaking in the tiny hamlet outside Brighton. The only venture similar in the near vicinity was that of George and Priscilla Park's Stoney Vineyard, established outside Campania in 1973. A decade after the Bosworths planted their Riesling, Pinot Noir and Cabernet Sauvignon vines, Swiss immigrant Peter Althaus purchased Stoney Vineyard and made the inaugural vintage of his celebrated Domaine A Cabernet Sauvignon.
Peter Bosworth admits he swam against the tide of conventional thinking during Morningside's earliest years.
"When we were planting Pinot Noir, most people in the industry were planting Cabernet because it was the thing to do in those days," he muses.
"We put in quite a lot of Pinot, so we've been very lucky to be able to enjoy the benefits of having really good fruit from 40-year-old vines."
As Morningside's former owners move into bittersweet retirement in Hobart some 30 kilometres away, Melick reflects on the Bosworths' ground-breaking exploits.
"My wife Michelle and I always liked the Riesling and Pinot Noir that Bos made, and that was what brought Tea Tree to our attention 20 years ago," Melick explains.
"I'm an admirer of the traditional European wine styles of Mosel and Burgundy. I've always wanted to make Rieslings that were low in alcohol and Germanic in style. And I've been collecting and drinking French Burgundy for longer than I can remember. I told Brenda and Bos that if the farm next door ever came up for sale they should let us know – and they did. The rest is history."
Melick says the small-scale nature of wine production around Tea Tree has seen it become a part of the nearby Coal River Valley wine route. In reality, the districts are geographically and geologically quite different.
Tolpuddle Vineyard on Back Tea Tree Road, for example, is only 12km south of Morningside and Pressing Matters. Its soils are light silica over sandstone, encouraging vines there to grow with moderate vigour across the seasons.
"Pressing Matters and Morningside are on a north-east, frost-free slope, overlooking Middle Tea Tree Road," Melick observes.
"Our vineyards are adjoined. Both are low in vigour and in yield as well. Soils there have about a metre of black cracking clay on top of a limestone base. Limestone is free-draining, and in Europe that's been critical to the success of the Mosel Valley and Burgundy. The vineyards opposite us don't have that limestone substrate. Travel a kilometre or two down the road and you strike problems with frost.
"Tea Tree has great potential for grape-growing. But you do need access to a reliable water supply to compensate for our naturally low rainfall. Pressing Matters and Morningside meet that brief."
Melick says he and his business partner are pleased to be able to continue to develop the legacy bestowed upon them by Morningside's founders. Equally important will be the valuable opportunities Tea Tree's newest wine venture will have to explore the rich bounty their 40-year-old vines will deliver them from now on.
---
Hobart's Mark Smith wrote his first weekly wine column back in 1994. Now more than 1600 features and 25 years later, he continues to chart the successes of Tasmania's small scale, cool climate wine industry with regular contributions to some of Australia's leading industry publications.
---
PICK OF THE CROP

Mark gives you his honest opinions about the best wines available right now from Tasmania's wine makers.
2018 Goaty Hill Riesling $30
This smart Riesling marks the 20th anniversary of Goaty Hill's establishment in northern Tasmania's Tamar Valley. Vine age is important in producing premium quality wines, and the family-owned company has really hit the mark with this 2018 release. It's a slightly soft, gentle Riesling that is full of citrussy flavour, with some subtle toasty aromas and flavours betraying the warmth of the season in the valley, along with the wine's 18 months of bottle maturation. Drinking well now. No need to cellar. www.goatyhill.com

2018 Holm Oak Arneis $28
Northern Italy's Arneis grape seems perfectly at home in northern Tasmania, with Holm Oak winemaker Bec Duffy producing interesting dry wines with the capacity to evolve very nicely in bottle. I reviewed this 2018 in February 2019 and the wine drinks even better now than it did 12 months ago. Attractive minerality and white nectarine fruit characters are accompanied by zesty acidity. Its freshness is not only indicated by vibrancy on the palate but by paleness in the glass, suggesting time is still very much on its side. Mmm… pass the fish and chips. www.holmoakvineyards.com.au

2019 Uplands Vineyard Chardonnay $35
The Coal River Valley produces some of Australia's finest Chardonnay, including fruit for Penfolds celebrated Yattarna label. Surprisingly, the valley is not only cool but is among the nation's driest wine regions, with annual rainfall seldom topping 450mm. This barrel-fermented Chardonnay from the Ryan family at Cambridge displays a lovely fullness of flavour, with suggestions of melon and fig to accompany the valley's more typical citrus elements. Oak adds a gentle touch of honeycomb to create a refined and very attractive Chardonnay with emphasis on fruit freshness and vivacity. www.uplandsvineyard.com.au


2015 Pressing Matters Pinot Noir $56
Displaying the critical, analytical mind of a leading barrister and Senior Counsel, Pressing Matters owner Greg Melick has established a Pinot Noir showpiece at Tea Tree in southern Tasmania. No less than 20 different clone and rootstock combinations contribute to his company's flagship Pinot Noir. Each is picked and processed separately to allow their various nuanced characters to build complexity in aroma and flavour. This 2015 is a worthy candidate for the cellar. Dark cherry flavours are trimmed by firm tannins and balanced natural acidity, with earthy notes and hazelnutty oak providing interest in the glass. www.pressingmatters.com.au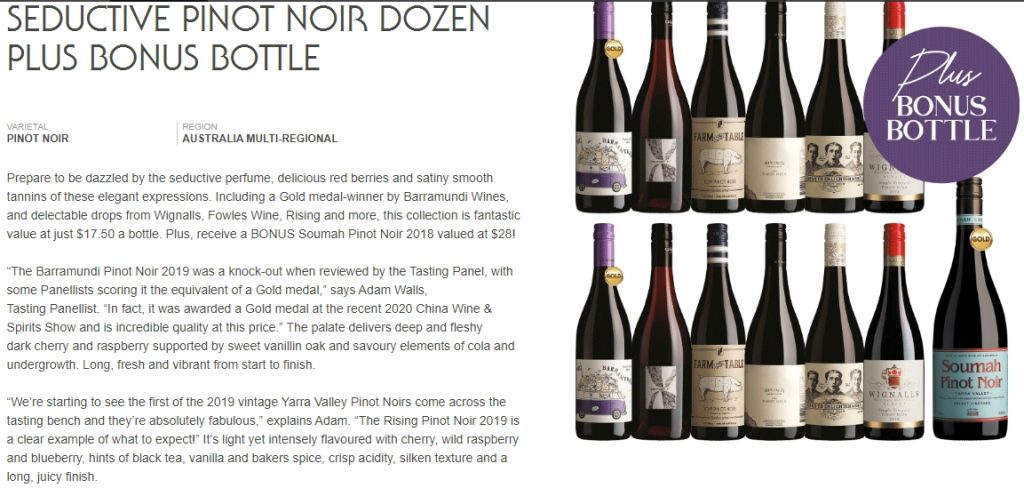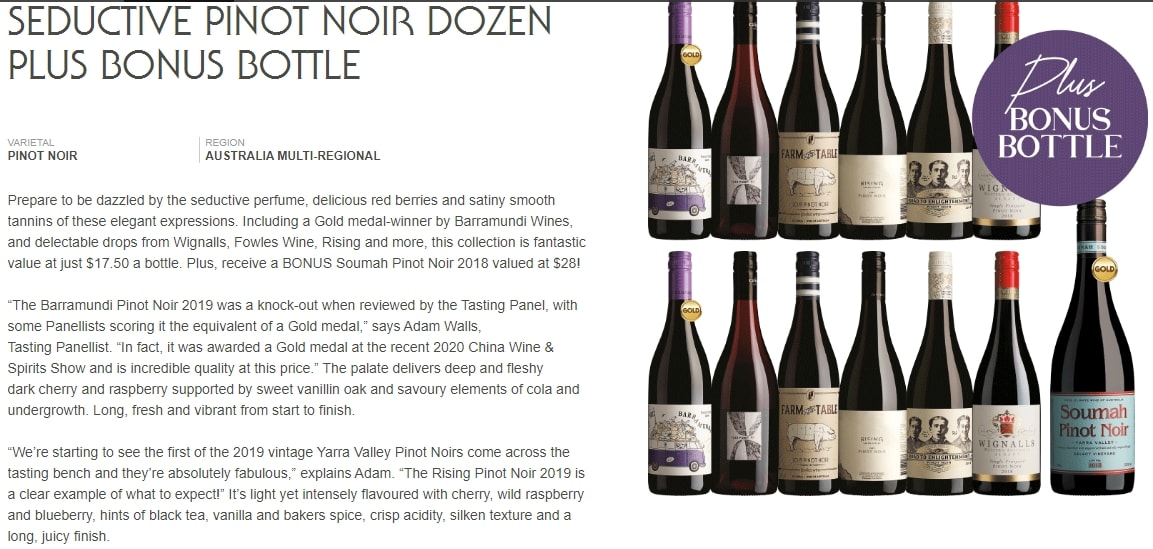 The post Bittersweet Fruit of Pioneering Labours appeared first on Tasmanian Times.
Source: Tasmanian Times https://tasmaniantimes.com/2020/03/bittersweet-fruit-of-pioneering-labours/#utm_source=rss&utm_medium=rss&utm_campaign=bittersweet-fruit-of-pioneering-labours