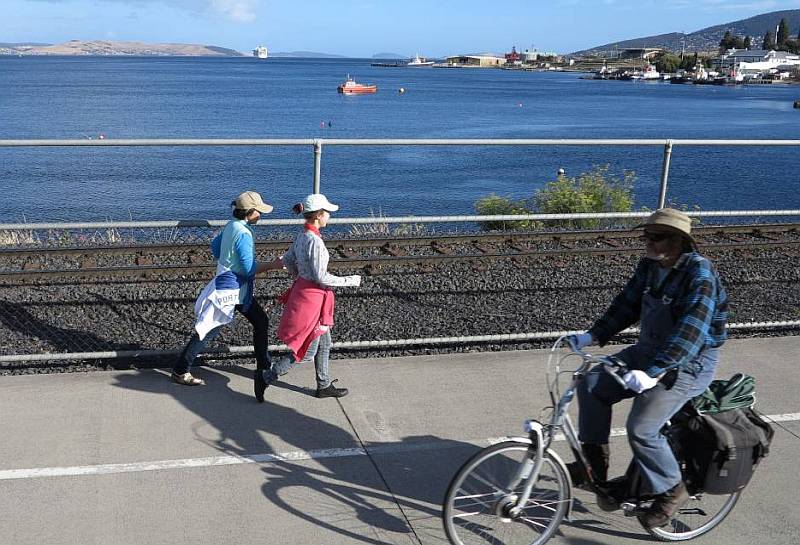 A Bicycle Network survey shows increased use of cycle paths during the COVID-19 lockdown.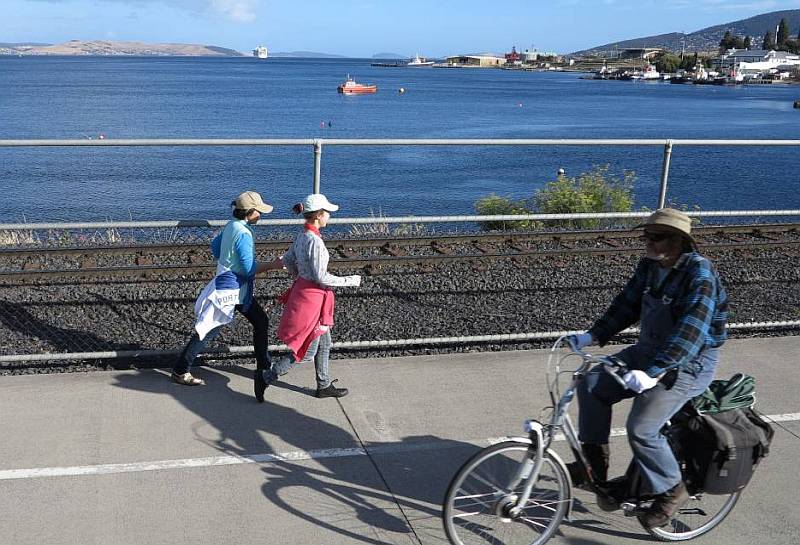 We've all seen more people out walking and riding around Hobart during COVID-19 restrictions, so we decided to count just how many were using recreational paths at 6 sites in Hobart between 11 am and 1 pm on Saturday 25 April 2020.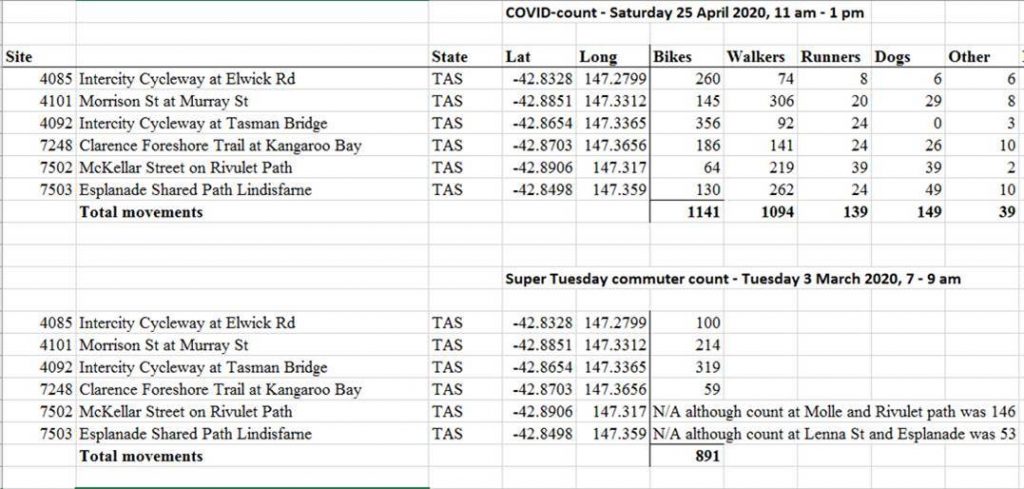 Most paths were seeing more bike riding movements than during the annual Super Tuesday commuter count that's held in the morning of the first Tuesday of March every year.
And overall, bike riding movements were close to half of all uses at the six sites at 45%, with walking, dog walking, running and other uses making up 55%.
The Intercity Cycleway saw a much greater number of bike movements than people walking or running, and the Clarence Foreshore Trail at Kangaroo Bay was an even split between the two.
With the demand for places to ride, walk and run and social distancing rules requiring people to give others a 1.5 metre buffer, greater Hobart needs more safe places for people to ride and walk.
The count day on 25 April reached a top of 18 degrees with no rain. Bicycle Network will replicate the counts next April on a day of similar weather conditions to see if Tasmanians are sticking to their healthy new habits.
Source: Tasmanian Times https://tasmaniantimes.com/2020/05/bike-riding-booming-during-covid-19-restrictions/#utm_source=rss&utm_medium=rss&utm_campaign=bike-riding-booming-during-covid-19-restrictions