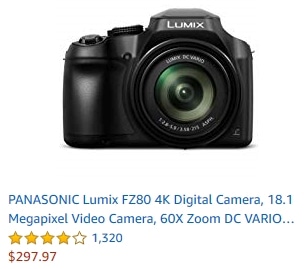 We want to send a big thank you to everyone who participated in our Your Best Shot 2019 contest and helped make it a success! This year, over 17,000 photos were submitted and participation more than doubled.
Today, we are pleased to announce the winners, each of whom will receive a USD $200 gift card from our partners at Blurb. Congratulations!
---
"Over the Edge" by Robert Span
How this moment was captured: "It was taken on a late summer afternoon at a time when there were some very interesting cirrus cloud formations in the sky. I was concentrating on shooting butterflies that afternoon, but I ended up taking a few quick shots of the sky before I put the camera away for the day. To be honest, I wasn't really expecting anything spectacular. Later on that evening, as I was doing some post-processing, this one particular photograph stood out as it suggested to me a large wave or the edge of a waterfall. I manipulated the colours slightly with Nik Color Efex to strengthen that impression. So, you might want to call this picture a happy accident."
The photographer: "I'm a 51-year-old amateur photographer based in Ontario, Canada. I've always been a Pentax user and have a keen interest in using their older CCD-sensor DSLR bodies with vintage manual-focus lenses. For me, photography is a rewarding hobby, and I derive much pleasure and enjoyment from it, even though I still have much to learn."
"Patagonia Series 12 – The Wind of Patagonia 2" by Celia W. Zhen
How this moment was captured: "This photo was taken in Torres Del Paine National Park [in southern Chilean Patagonia]. The wind was so strong it made the lake's waves rough like sea waves. The water was blowing into the air, into my shoes, into my face."
"2019 Pacu Jawi – Aug Edition" by Andrew JK Tan
How this moment was captured: "Pacu Jawi is a traditional bull race in Tanah Datar, West Sumatra, Indonesia. In the race, a jockey stands holding on to a pair of loosely-tied bulls by their tails while the bulls cover about 60–250 meters (200–820 ft) of muddy track in a rice field. Although it is called a "race," the bulls do not directly compete against each other, and no formal winner is declared. Instead, spectators judge the bulls by their performance (mostly their speed and their ability to run straight) and may buy well-performing bulls at well above their usual price. I chose this image to show this unique 400-year-old Minangkabau Indonesian culture, and in particular the dramatic action that happens during the race."
The photographer: "I retired from corporate work life in Singapore five years ago. I occupy my free time by doing freelance photography. My favorite photography genres are wildlife & sports photography, and I am currently also a Nikon School Singapore instructor. I have been using Flickr to share my portfolio since 2008, which has helped open up many photography related opportunities. Keep up the great work!"
New Day by Chris Frank
How this moment was captured: "I took this photo during a day trip. We were hiking along the shore of Lake Greifensee [Zürich]. It was a very peaceful morning. Then I saw this sailboat behind the reeds, and took this photo. It's like most of my pictures; it's one of those photos you can't plan."
The photographer: "I'm a 48 year old guy. I live with my wife and my two daughters in Zürich, Switzerland. Photography is a great creative way to compensate for my job. I work in a bookkeeping-department. During the weekends, I love going on day trips with the family, exploring nature, so I can combine photography with hiking, relaxing and having fun with my family. It's a perfect way to escape from the daily routine."
Sunset Ride by Massimo Mengoli
How this moment was captured: "The photo was taken in the dunes of Erg Chebby, near Merzouga, in Morocco, during a journey. I was waiting to shoot the sunset when suddenly a caravan of tourists on camels appeared among the dunes, and I managed to change the lens and take some pictures before they were out of sight."
The photographer: "I live in Bologna, northeastern Italy, and between my work as a managing director in a small company and my family, I don't have as much time to devote to this passion. I try to balance taking pictures with improving my knowledge of Lightroom, which I find essential to add quality and a personal touch to my photos."
We're looking forward to a year filled with adventure and community involvement, and we can't wait to see what 2020 holds!
Cheers,
The Flickr Team
This blog post was originally published here.