Aussie stock market suffers $200 billion loss in second-worst week ever
Published: (Updated: ) in Australian News by 1news.info.
Travel, education and trade companies are falling dramatically.
The Australian share market has closed down 3.25 per cent for the day, wiping $65 billion and ending the ASX 200's worst five-day stretch of trading since the Global Financial Crisis.
Shortly before 3pm the S&P/ASX 200 Index's total market capitalisation dipped below $2 trillion as the weekly cost of the coronavirus losses surpass $200 billion.
Today's drop was the worst since a 3.8 per cent, 195-point dive on September 29, 2015.
READ MORE: How to spot the symptoms of coronavirus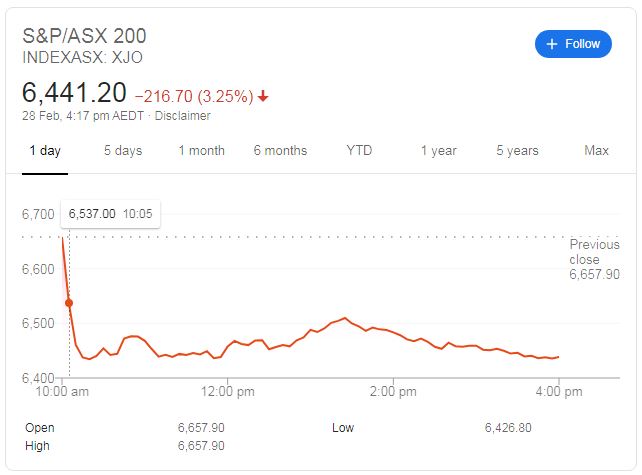 The Aussie Dollar, which is also heavily reliant on global trade, slipped to a fresh ten-year low of US65.28 cents.
The local currency has not been at that level since March 2009.
AMP Capital Portfolio Manager Dermot Ryan said we are closer to a "market bottom" those most likely to suffer will come from the travel and education sectors.
PANDEMICS THROUGH HISTORY: How disease has rocked humanity throughout the ages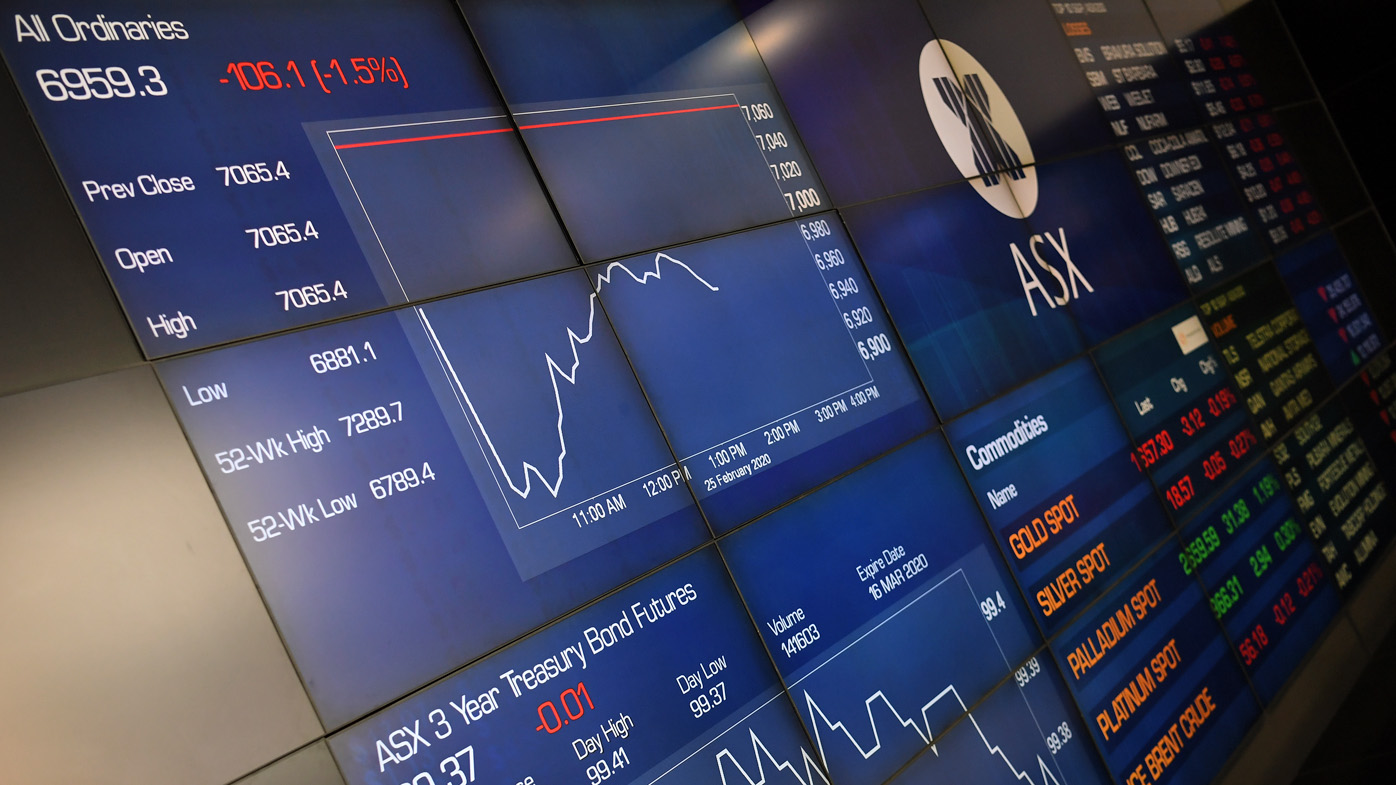 "Loss of occupancy in sectors like childcare will be a problem with the new government payment regime where they get nothing for absent days," says Mr Ryan.
"Ultimately in these panics it's the companies that are weak that suffer most – those with too much debt, weak cash flows, tentative business models and overdone valuation will suffer the worst of the share market drops.
READ MORE: Supermarkets, chemists sell out of sanitisers as coronavirus fears intensify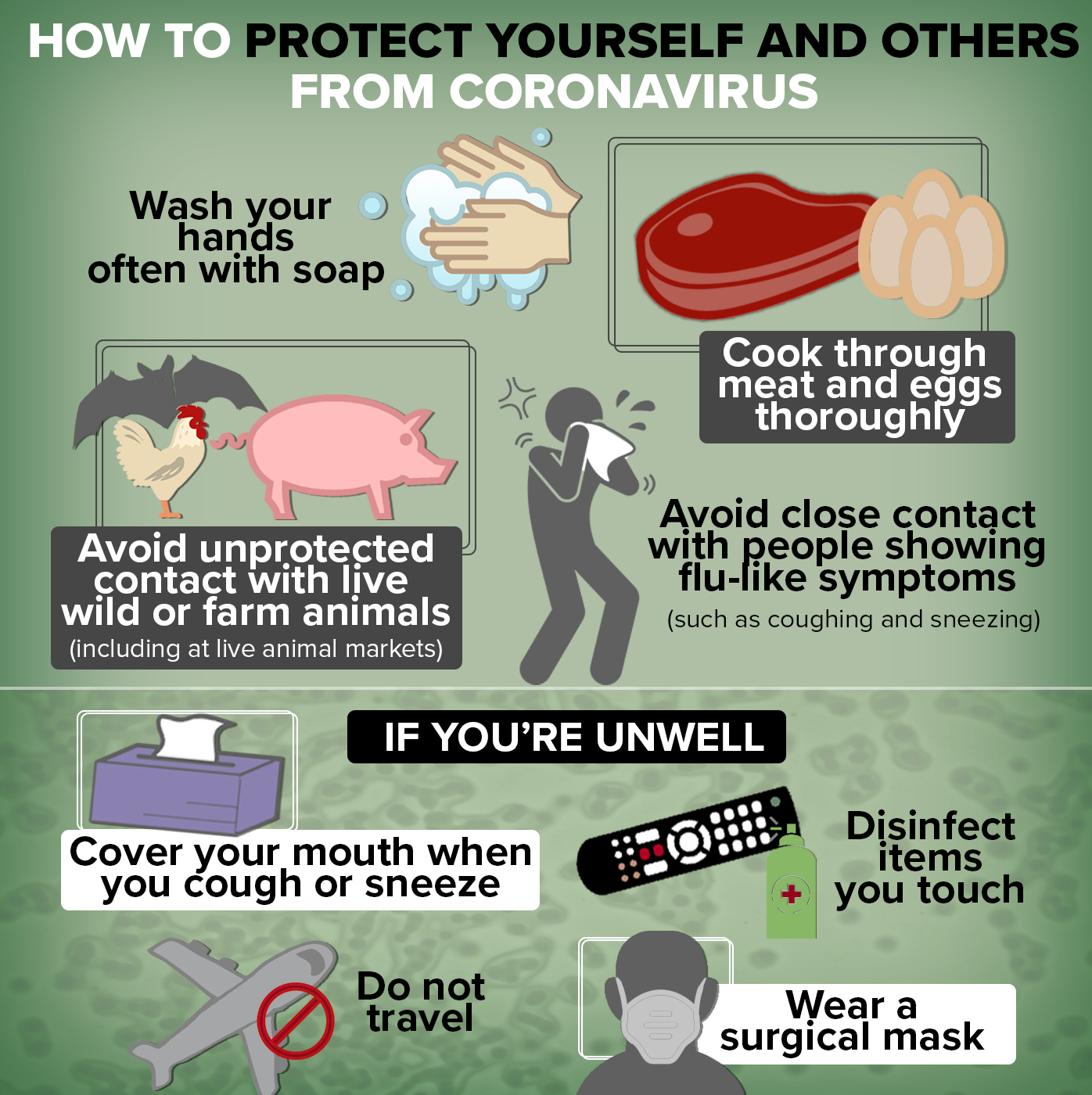 WHY ARE MARKETS FALLING?
* COVID-19 is spreading in South Korea, Iran, Italy and in numerous other countries
* It is difficult to quantify the impact on demand for goods, services and global growth given no one is sure how long it will last and if it can be cured
* There will be disruption to supply chains if countries close borders to contain outbreaks that could see global trade grind to a halt
* Markets at record highs, such as the Australian Securities Exchange, are down in line with other markets, like commodities, that have already dropped
READ MORE: Coronavirus could combine with flu to create mega Australian winter health crisis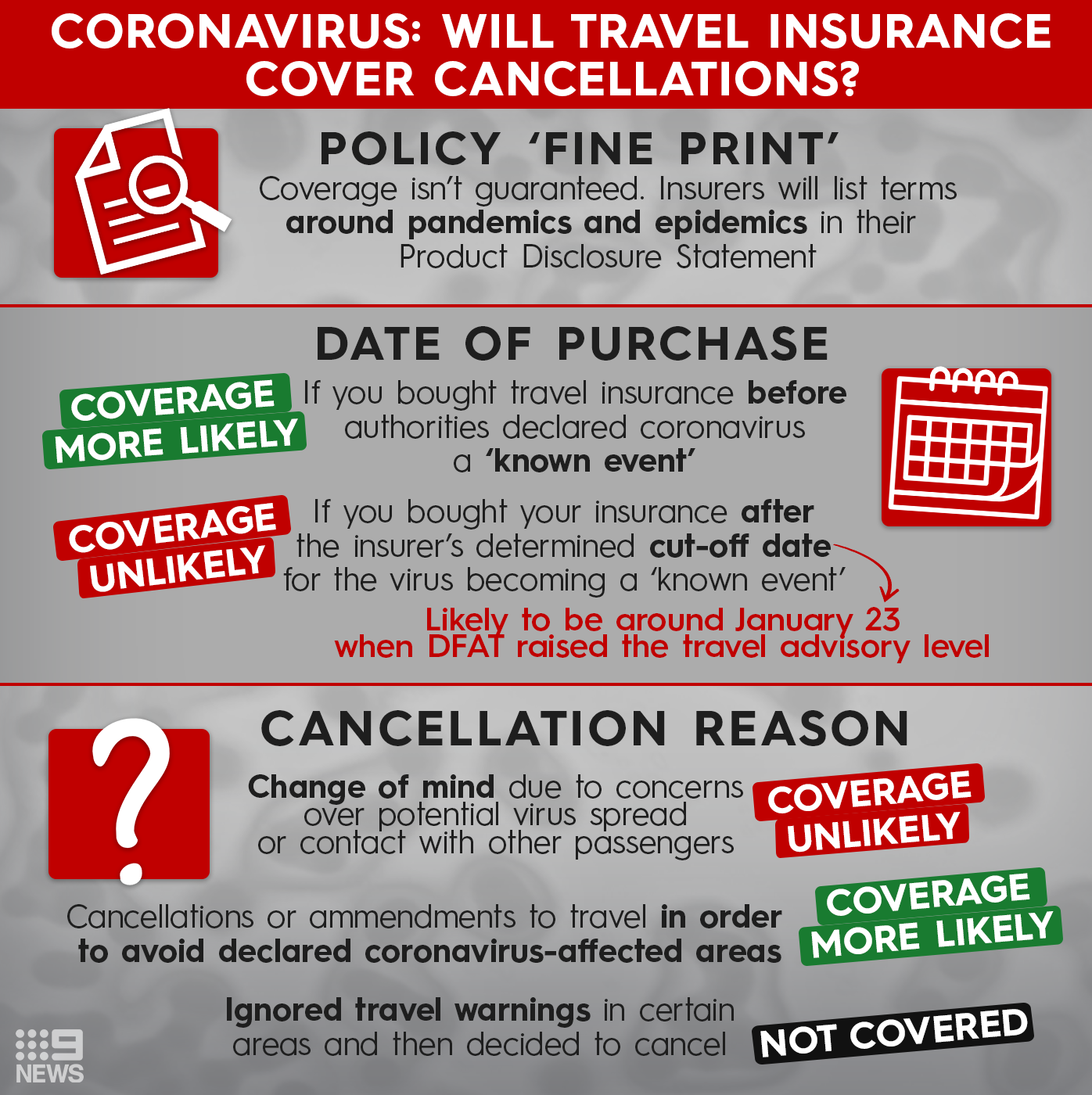 WHAT IS THE IMPACT ON LOCAL SHARES?
* Since late January, a raft of Australian publicly listed companies have issued warnings the coronavirus will hurt their earnings in the short term
* Travel companies, education businesses, food stocks and oil and gas producers are among those whose revenue will be affected in the next few months
Source: 9News https://www.9news.com.au/national/asx-200-coronavirus-aussie-market-suffers-second-worst-week-on-record/1cf6fb83-ff40-4547-b7f5-d1e9c9fab66f