Approaching the Apocalypse – Women's Writing from lutruwita/Tasmania
4 min read
<p><img width="797" height="570" src="https://tasmaniantimes.com/wp-content/uploads/2020/03/women.jpg" alt=""></p> <p>It is an often quoted, rarely substantiated supposition that Tasmania has more readers and writers per capita than the rest of the country. It may be the case but that is not something that is up for exploration here. March 8 is International Women's Day. The dissipated celebrations for this year's recognition of the day […]</p> <p>The post <a rel="nofollow" href="https://tasmaniantimes.com/2020/03/approaching-the-apocalypse-womens-writing-from-lutruwita/">Approaching the Apocalypse – Women's Writing from lutruwita/Tasmania</a> appeared first on <a rel="nofollow" href="https://tasmaniantimes.com/">Tasmanian Times</a>.</p>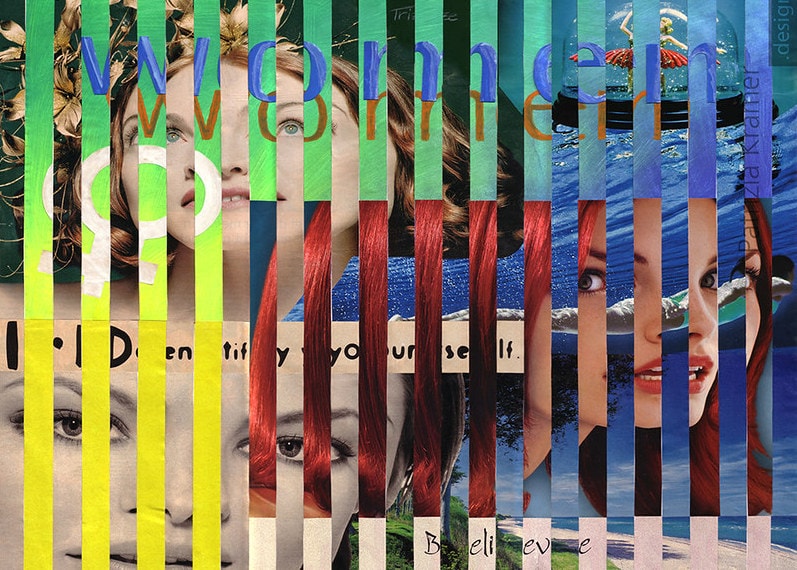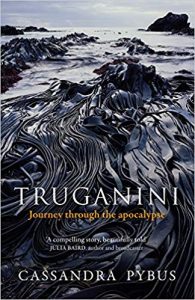 It is an often quoted, rarely substantiated supposition that Tasmania has more readers and writers per capita than the rest of the country. It may be the case but that is not something that is up for exploration here.
March 8 is International Women's Day. The dissipated celebrations for this year's recognition of the day – the earnest breakfasts with old percolated coffee, talk fests, panels, articles like this one, which is a look at women's writing from lutruwita – have been happening for weeks. So, what about this writing?
Tasma, Louisa Ann Meredith, Susie Greenhill, Philomena Van Risjwijk, Danielle Wood, Rachael Treasure, Valerie Parv, Marie Bjelke Peterson, Melanie Milburne, Erin Hortle, the poets, the many poets, Kartanya Maynard, Sarah Day, Meg Bignell, Stephenie Cahalan, Ruth Dawkins, Kristyn Harman, You've likely heard of some, maybe not of others. Seek them out if you like chick lit and ruro and blogs and history and biography and haiku and literature and poems that will knock your heart sideways.
Cassandra Pybus has audaciously written the life story of Truganini, the prism through which the recent history of our island is often seen. It was released this week. Where were you? people still wonder, when Truganini died? Let us take, in the words of the subtitle of the book A journey through the apocalypse.
Cassandra's autopsy of the compelling Orr case, Gross Moral Turpitude, explores the dismissal from his university post for sexual relations with a young lady lover from Sandy Bay. It was 1955, and while there is an endemic power relationship between a man in a position like that, a woman in his intellectual care, and the sex was consensual, this book looks how much of the young lady's connections, and their concern to save their leafy streets from tarnish, were bought into play. Her crisp analysis is intriguing.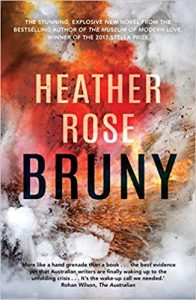 Bruny, the latest from the shapeshifting, Stella Prize winning writer Heather Rose examines these same power structures; structures like these are best explained in our literature. They are not in Hansard, it is not in textbooks on political dynasties it is here, in the literature of our state. Amanda Lohrey's The Morality of Gentlemen first published in 1984 does the same.
Bruny opens with a bridge that is being constructed between Tinderbox and the north of the eponymous island, a span of the bridge, bombed and hanging over a glassy channel. Riverwife is my favourite of hers, a love story of mythic proportions – I devoured Bruny over three nights – but Riverwife is a magical river journey of a novel. Bruny takes us to a near future, a bit too close to home, a family yet uncanny valley. This is a novel that already feels prescient and it was only published a few months ago.
Marie Bjelke Peterson, yes, of the same dangerously bumbling Bjelke Peterson family as Joh, wrote romance from this island generations before Melanie Milburne's medical kink Mills and Boon which now sell millions of copies around the world. Jewelled Nights, a gender flipping 1926 movie, filmed at Savage River and starring Louise Lovely, who via Tasmania and Los Angeles, retired from acting and ran a lolly shop on Macquarie Street, is from her novel of the same name. Historian of so much, Alison Alexander, has written Marie's biography.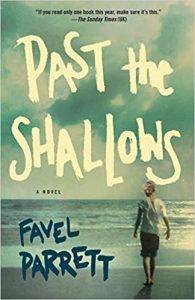 Erin Hortle's upcoming debut The Octopus and I, tendrils asunder, will be on your shelves soon and Susie Greenhill's long-awaited sea journey The Clinking should be. Kartanya Maynard was deservingly recognised as the emerging voice in Aboriginal Tasmanian writing last year and is writing, is writing.
Not to throw shade on the blokes, there are Bookers and Miles Franklins amongst them, but biases against reading women are, let's be honest, often unconscious. Ask yourself if you have one? Ask yourself. There are writers we still claim as our own, Favel Parrett is one we will never relinquish, Past the Shallows so sad and exquisite, deep south, lost boys. There are also those who want to claim to be ours, doing their mansplaining best.
The apocalypse is always just around the corner. Wash your hands. Read some books.
---
Rachel Edwards is a publisher at Transportation Press and the producer of ABC Hobart's Breakfast program. You can find her on Twitter as @paigelovesbooks.
The post Approaching the Apocalypse – Women's Writing from lutruwita/Tasmania appeared first on Tasmanian Times.
Source: Tasmanian Times https://tasmaniantimes.com/2020/03/approaching-the-apocalypse-womens-writing-from-lutruwita/#utm_source=rss&utm_medium=rss&utm_campaign=approaching-the-apocalypse-womens-writing-from-lutruwita