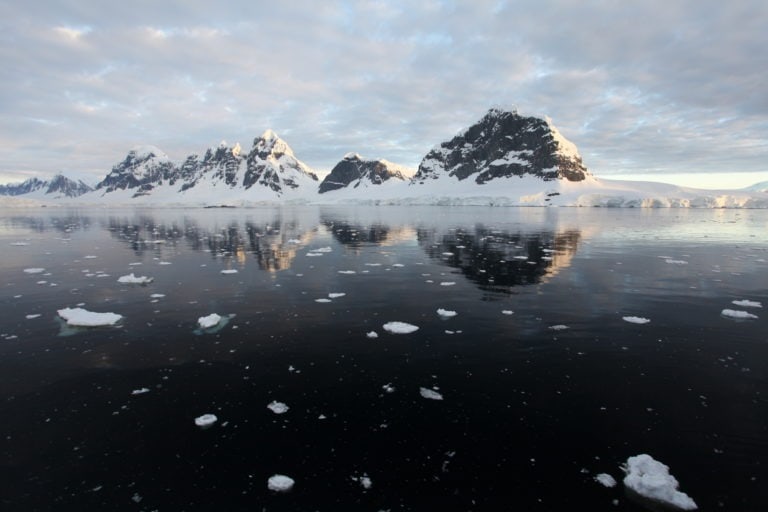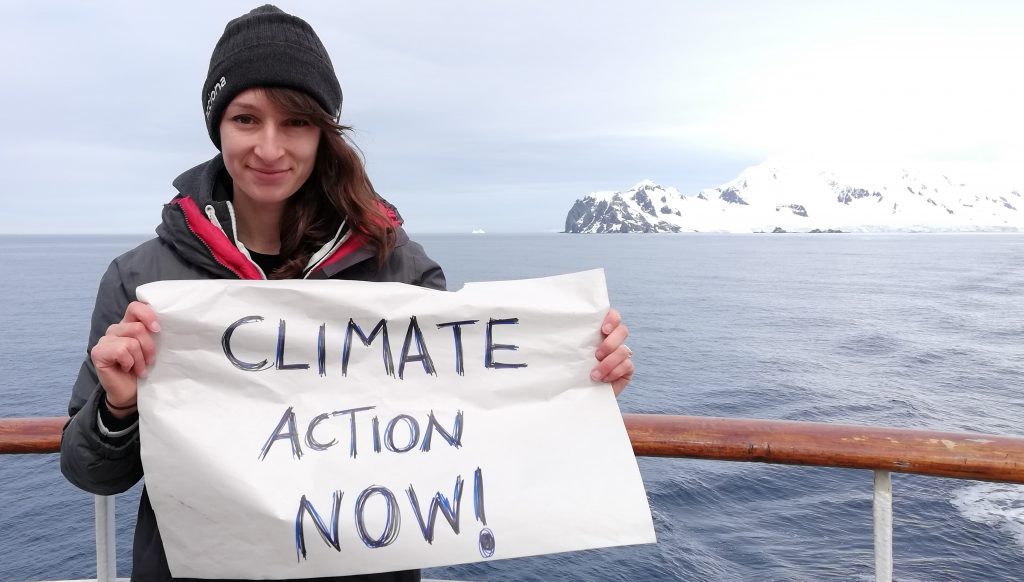 Antarctica is clearly important for Tasmania and Hobart in particular. The Antarctic Festival, Mawson's Hut Replica Museum, the Institute of Marine and Antarctic Studies, the seat of CCAMLR (Convention for the Conservation of Antarctic Marine Living Resources) and the servicing of Antarctic vessels are just some of the links between the city and the great southern continent.
TT came across Anika Molesworth recently and was impressed by this intelligent, passionate young woman. She kindly wrote for us about her trip to Antarctica and how she is applying the lessons to her family farm.
---
Climate change is impacting Antarctica and that has global implications. Antarctica is the coldest, windiest and driest continent on Earth. It is a vast continent that has challenged explorers, captivated scientists and inspired dreamers through the centuries. It is a place of beauty and mystery, covered with ice kilometres deep and home to some of the world's most incredible creatures – including stealthy orcas, growling sealions, comical penguins and majestic whales.
Despite silently lying at the end of the earth, Antarctica is changing – and it is because of us.
Human impacts on oceans and cryosphere – the planet's snow and ice – are significant and growing. Temperatures in Antarctica are rising double the rate of the global average. Melting sea-ice is impacting keystone species in the Antarctic food web, like krill. These changes are having far-reaching impacts on biodiversity, commercial fisheries and global climate regulation.
Increased greenhouse gas emissions, from burning fossil fuels in places such as Australia, are altering large-scale oceanic and atmospheric processes and are accelerating undesirable changes in Antarctica, the largest wilderness on Earth.
Living on my family's farm in far western NSW, I am all too aware of the challenges posed by a changing climate. Increased temperatures, reduced rainfall, and changes in the distribution and prevalence of pests and diseases are not good for farm business. We've had to truck in water – the first time in our family's history on the farm – and summer has been defined by relentless dust-storms and 40+ degree days.
The arid red sands of my home and Antarctica could not be more different. It was exhilarating to be selected to be part of a 12-month leadership program – Homeward Bound – with a cohort 100 women in STEMM (science, technology, engineering, mathematics and medicine) who are working on ensuring the sustainability of our planet.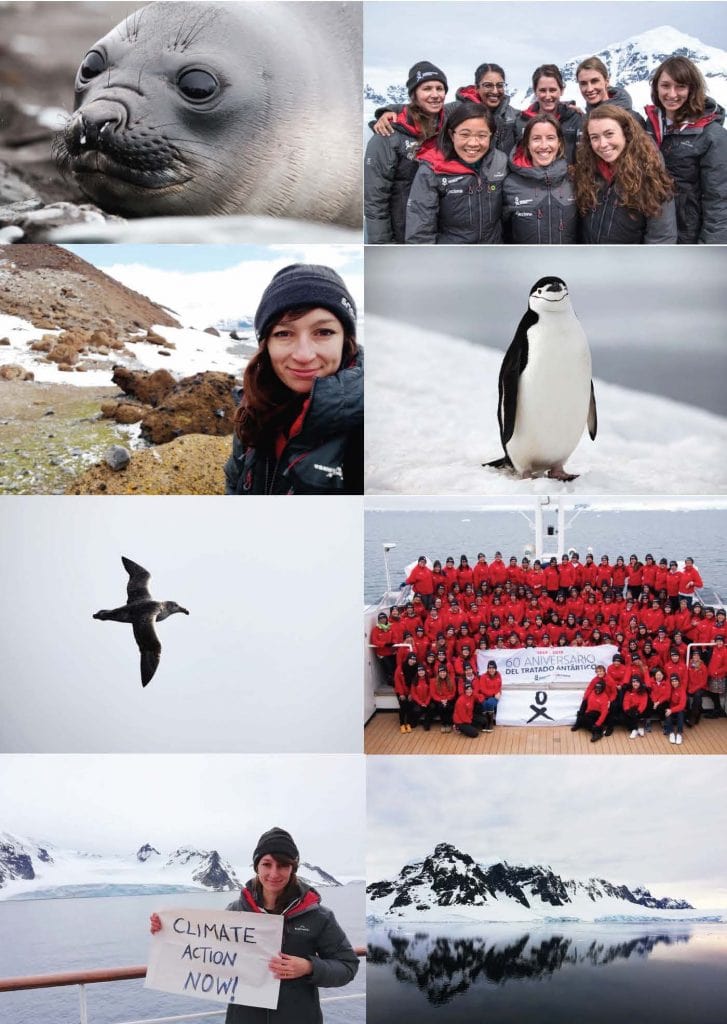 For the next 12 months I prepared for Antarctica, and in mid-November 2019 I arrived in Ushuaia, the southernmost tip of Argentina. It was here I met in person these incredible women from around the world, from all different backgrounds and disciplines, but here with a common purpose – to help create the best possible future for our planet.
 Over November and December, I was immersed in an intensive program that covered four key components – leadership, strategy, visibility and science. The program consisted of lectures, personal coaching sessions, group action setting, and individual presentations. We dived into the greatest challenges facing our planet – tackling the complexities of these issues head-on in honest discussion – and brainstorming how to implement effective solutions.
Antarctica taught me a lot. The landscape showed me the importance of stillness and reflection, the fragility of our natural world, and the power and presence of our incredible planet. The frozen environment exposed the influence of human activities on the furthest reaches of the planet and provided critical insights into the global-scale change required.
So I am committed to do more.
It has been an extraordinary start to 2020 – extreme heat, dust-storms, drought and bushfires – have ravaged our country. A constant reminder of the stress our natural world is under. In order to protect the places we love and call home, all of us must step-up and lead the change needed.
My personal commitment is to do this through education, engagement and empowerment.
Education: using my science knowledge to share information on climate change and what this means for people, landscapes and livelihoods.
Engagement: sharing my story and the wider story of climate change impacts on our world, and in particular the agriculture sector, and thereby connecting people to climate change.
Empowerment: working with people to become part of the solution, and providing them with the means and confidence to be positive change-makers.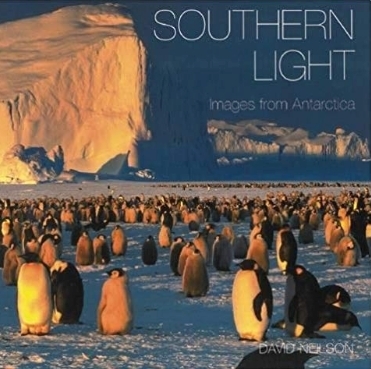 I will endeavor to educate, engage and empower individuals and groups through a range of platforms – including using traditional media outlets, social media channels, presenting at events, and working with organisations and policy-influencers within and outside of agriculture.
We can each do our bit in solving climate change. Those individual actions add up, and that is how big changes are made.
In the words of the British Antarctic explorer, Ernest Shackleton, "Difficulties are just things to overcome, after all."
---
Anika Molesworth is a farmer and scientist living in far western NSW. She was the 2015 Young Farmer of the Year and is a founding director of Farmers for Climate Action. @AnikaMolesworth

The post Antarctic Lessons For Us All appeared first on Tasmanian Times.
Source: Tasmanian Times https://tasmaniantimes.com/2020/02/antarctic-lessons-for-us-all/#utm_source=rss&utm_medium=rss&utm_campaign=antarctic-lessons-for-us-all