Anne Collins: How to Belong
2 min read
<p><img width="802" height="618" src="https://tasmaniantimes.com/wp-content/uploads/2020/02/Cover-image-How-to-Belong_Xb.jpg" alt=""></p> <p>How to Belong is the title of Anne Collins latest volume of poetry, and indeed a rhetorical question that runs through this suite of poems written 2008-2018. How does one belong? Collins, a migrant herself from Scottish background, explores the theme from various angles but the natural starting point is rightly herself: In my snapshot […]</p> <p>The post <a rel="nofollow" href="https://tasmaniantimes.com/2020/02/anne-collins-how-to-belong/">Anne Collins: How to Belong</a> appeared first on <a rel="nofollow" href="https://tasmaniantimes.com/">Tasmanian Times</a>.</p>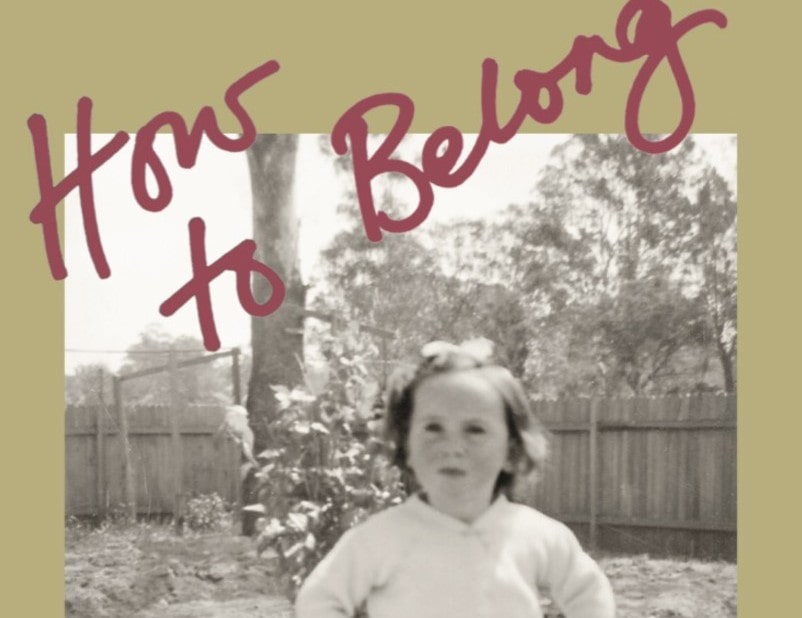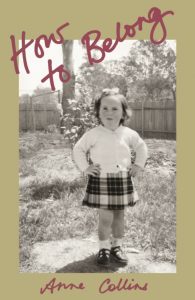 How to Belong is the title of Anne Collins latest volume of poetry, and indeed a rhetorical question that runs through this suite of poems written 2008-2018.
How does one belong? Collins, a migrant herself from Scottish background, explores the theme from various angles but the natural starting point is rightly herself:
In my snapshot
a three-year-old girl in a tartan kilt
stands erect, hands on hips 
against a backdrop of gum trees.
The poems move through vignettes of growing up in Australia and reflections on how one belongs in other places experienced as a traveller. Observations are disarmingly sharp, often very carefully connecting people and their built and natural environments:
Her brother's off with a pie and his board – 
the surf's good – to escape a hangover,
bickering, fatherhood, bad-mood mornings,
the niggle of irritation sparking like an electric fault.
There are a number of response pieces written after viewing exhibitions and the like. Collins is adept at inviting the reader to sit with her and flow seamlessly into her musings. After viewing artist Ai Weiwei's film Human Flow she simplifies the colour palette effortlessly:
I am writing in the dark. A white bird glides
above a stretch of blue sea where a boat drifts with people
wearing orange life vests like the ones abandoned on the shores of Europe
and captured by drone as if the scene were an abstract painting.
The poem Accent and Rhythm: Hobart/Seville interweaves the tonality of the two places, again exploring the issue of how we understand place through being, ourselves, their very heartbeats:
At a beach in Hobart
our Celtic skins, pink and freckled, are too delicate. 
The casual chat of lives is scattered across the sand…'neurologist'
a man says in tones of defiance…'brain tumor'.
These are words I understand, yet I'm still left to imagine.
How to Belong is a suggestive, lilting work by an author very willing to share, candidly and lyrically, fragile moments on her journey. It's a fine contribution to our human geography and one that taps into our innate desire to be:
Does the earth push up against the weight bearing down on it?
Einstein's gravity equals acceleration.
What am I?
I remember
leaping from boulder to boulder
a charge travelling through my bare feet
as they kissed the dolerite.
How to Belong is available at Fuller's and Hobart Bookshop in the capital, and online from publisher Ginninderra Press.
66pp, paperback, no illustrations, cover artwork by Anne Collins and Pen Tayler. First published 2019.
The post Anne Collins: How to Belong appeared first on Tasmanian Times.
Source: Tasmanian Times https://tasmaniantimes.com/2020/02/anne-collins-how-to-belong/#utm_source=rss&utm_medium=rss&utm_campaign=anne-collins-how-to-belong