40 Tweets That Sum Up Life With 8-Year-Olds
6 min read
<img src="https://img.huffingtonpost.com/asset/5e4139e0250000550033d4e4.jpeg?ops=scalefit_630_noupscale" alt="" data-caption="" data-credit="Flashpop via Getty Images" data-credit-link-back=""><div><p>With each passing year of their lives, kids find new ways to keep their parents entertained and on their toes.</p><p>Age 8 is proof enough. And when the going gets tough, many parents of 8-year-olds turn to Twitter to lament their frustrations and share some hilarious anecdotes. </p><p>We've rounded up 40 funny and all-too-real tweets about life with 8-year-olds. Enjoy!</p></div><div><blockquote data-dnt="true"><p lang="en" dir="ltr">My 8-year-old son told me my veins on the back of my legs are looking better, thus showing me he really knows how to compliment a woman.</p>— Jessie (@mommajessiec) <a href="https://twitter.com/mommajessiec/status/1144235236076785664?ref_src=twsrc%5Etfw" target="_blank" rel="noopener noreferrer">June 27, 2019</a></blockquote></div><div><blockquote data-dnt="true"><p lang="en" dir="ltr">Are you guys aware there's a debilitating arm fatigue that can render an 8yo unable to do their chores.<br><br>Tragic I know.</p>— Professional Worrier (@pro_worrier_) <a href="https://twitter.com/pro_worrier_/status/1213970124312580097?ref_src=twsrc%5Etfw" target="_blank" rel="noopener noreferrer">January 5, 2020</a></blockquote></div><div><blockquote data-dnt="true"><p lang="en" dir="ltr">My 8-year-old looked my mom dead in the eye and asked, "How long do you think you'll live, Grandma?"<br><br>She gets her social skills from me.</p>— James Breakwell, Exploding Unicorn (@XplodingUnicorn) <a href="https://twitter.com/XplodingUnicorn/status/1079411879389339649?ref_src=twsrc%5Etfw" target="_blank" rel="noopener noreferrer">December 30, 2018</a></blockquote></div><div><blockquote data-dnt="true"><p lang="en" dir="ltr">My 8 year old just walked up to my 6 year old and with a very poorly concealed hockey stick and said "lemme see your knees real quick"</p>— The Dad (@thedad) <a href="https://twitter.com/thedad/status/1071446811771092992?ref_src=twsrc%5Etfw" target="_blank" rel="noopener noreferrer">December 8, 2018</a></blockquote></div><div><blockquote data-dnt="true"><p lang="en" dir="ltr">My 8 year old son is a budding scientist and he has shared with me this graph of the most powerful substances in the world <a href="https://t.co/KU8rNqPZWZ" target="_blank" rel="noopener noreferrer">pic.twitter.com/KU8rNqPZWZ</a></p>— Ally (@TragicAllyHere) <a href="https://twitter.com/TragicAllyHere/status/1131362996108840960?ref_src=twsrc%5Etfw" target="_blank" rel="noopener noreferrer">May 23, 2019</a></blockquote></div><div><blockquote data-dnt="true"><p lang="en" dir="ltr">8yo: I feel like you're always making up rules and stuff<br><br>Me: like what?<br><br>8yo: like if we don't pick up our room a portal will open and take us to another dimension <br><br>Me: well that's what happened to your older brother <br><br>8yo: what older brother?<br><br>Me: exactly!</p>— Marcy G 🍕 (@BunAndLeggings) <a href="https://twitter.com/BunAndLeggings/status/1174748583947407360?ref_src=twsrc%5Etfw" target="_blank" rel="noopener noreferrer">September 19, 2019</a></blockquote></div><div><blockquote data-dnt="true"><p lang="en" dir="ltr">once again, 8yo tricked me into believing she wanted a family movie night, when in fact she only wanted family movie night until the two huge bowls of popcorn were gone; then she peaced out to do some art</p>— Nicole Chung (@nicolesjchung) <a href="https://twitter.com/nicolesjchung/status/1205663065443897345?ref_src=twsrc%5Etfw" target="_blank" rel="noopener noreferrer">December 14, 2019</a></blockquote></div><div><blockquote data-dnt="true"><p lang="en" dir="ltr">Stop talking trash about my family:<br><br>My mother is KIND <br><br>My father is GENEROUS<br><br>My wife is BEAUTIFUL <br><br>My 8yo<br><br>My toddler is ADORABLE</p>— Dad and Buried (@DadandBuried) <a href="https://twitter.com/DadandBuried/status/1171930868782379008?ref_src=twsrc%5Etfw" target="_blank" rel="noopener noreferrer">September 11, 2019</a></blockquote></div><div><blockquote data-dnt="true"><p lang="en" dir="ltr">Our 8yo said "I'm never talking to you again" and I gotta say the next 4.5 seconds were the most peaceful of my adult life.</p>— Richard Dean (@dad_on_my_feet) <a href="https://twitter.com/dad_on_my_feet/status/1176649718979596288?ref_src=twsrc%5Etfw" target="_blank" rel="noopener noreferrer">September 25, 2019</a></blockquote></div><div><blockquote data-dnt="true"><p lang="en" dir="ltr">8-year-old: You didn't pack chocolate in my lunch.<br><br>Me: You don't need any.<br><br>8: What if there are dementors?<br><br>Me: *packs the chocolate*</p>— James Breakwell, Exploding Unicorn (@XplodingUnicorn) <a href="https://twitter.com/XplodingUnicorn/status/1106200470123700224?ref_src=twsrc%5Etfw" target="_blank" rel="noopener noreferrer">March 14, 2019</a></blockquote></div><div><blockquote data-dnt="true"><p lang="en" dir="ltr">Fear used to be a masked man breaking into my house at midnight. Now it's sending my 8 year old son into a public bathroom alone.</p>— Stella G. Maddox (@StellaGMaddox) <a href="https://twitter.com/StellaGMaddox/status/324156468720988160?ref_src=twsrc%5Etfw" target="_blank" rel="noopener noreferrer">April 16, 2013</a></blockquote></div><div><blockquote data-dnt="true"><p lang="en" dir="ltr">My 8yo just asked me if I'd rather live with an orange-sized eyeball that was constantly hanging out of its socket or a testicle as big as a car. My answer was: 'go to bed.'</p>— Be Best Mancino-Williams (@Manda_like_wine) <a href="https://twitter.com/Manda_like_wine/status/1160667656044892160?ref_src=twsrc%5Etfw" target="_blank" rel="noopener noreferrer">August 11, 2019</a></blockquote></div><div><blockquote data-dnt="true"><p lang="en" dir="ltr">My 8yo woke up this morning and said "Artichokes are rude!", and honestly he is probably right.</p>— Katie Didn't (@Pork_Chop_Hair) <a href="https://twitter.com/Pork_Chop_Hair/status/1217811228589821958?ref_src=twsrc%5Etfw" target="_blank" rel="noopener noreferrer">January 16, 2020</a></blockquote></div><div><blockquote data-dnt="true"><p lang="en" dir="ltr">8yo: Does water have a taste?<br><br>Me: Taste?<br><br>8yo: Ya, does water taste like anything?<br><br>Me: It tastes like water. <br><br>8yo: But what does water taste like?<br><br>Me: Water! <br><br>8yo: No, but what does it TASTE like?!<br><br>Me: *leaves house and never returns*</p>— Moderately Mom (@momtribevibe) <a href="https://twitter.com/momtribevibe/status/1222160821339463682?ref_src=twsrc%5Etfw" target="_blank" rel="noopener noreferrer">January 28, 2020</a></blockquote></div><div><blockquote data-dnt="true"><p lang="en" dir="ltr">Kids watching a movie with some 'adult language'. My 8 year old just said "Good thing we already know all these words." Where's my trophy?</p>— 〰 Just Linda 〰 (@LindaInDisguise) <a href="https://twitter.com/LindaInDisguise/status/315992890016944129?ref_src=twsrc%5Etfw" target="_blank" rel="noopener noreferrer">March 25, 2013</a></blockquote></div><div><blockquote data-dnt="true"><p lang="en" dir="ltr">8yo: the baby put my art in the trash again!<br><br>Me: *looks at camera like Jim Halpert*</p>— Marcy G 🍕 (@BunAndLeggings) <a href="https://twitter.com/BunAndLeggings/status/1172160456376537088?ref_src=twsrc%5Etfw" target="_blank" rel="noopener noreferrer">September 12, 2019</a></blockquote></div><div><blockquote data-dnt="true"><p lang="en" dir="ltr">My 8yo had a word search for homework, and although he was not able to find all of the assigned words, he did manage to find the word poo 3 times.</p>— Jessie (@mommajessiec) <a href="https://twitter.com/mommajessiec/status/1123640176239099906?ref_src=twsrc%5Etfw" target="_blank" rel="noopener noreferrer">May 1, 2019</a></blockquote></div><div><blockquote data-dnt="true"><p lang="en" dir="ltr">my 8-year old nephew: *tells me a long story* <br><br>me: pretty sure none of that happened, you fucking liar.</p>— the drake gatsby 🧙‍♂️ (@DrakeGatsby) <a href="https://twitter.com/DrakeGatsby/status/1126964612069494786?ref_src=twsrc%5Etfw" target="_blank" rel="noopener noreferrer">May 10, 2019</a></blockquote></div><div><blockquote data-dnt="true"><p lang="en" dir="ltr">My 8 year old who knows the Easter bunny isn't real but is trying so hard to play along for his younger brother: (out of nowhere) hoo boy I just love how MAGICAL and REAL the Easter bunny is</p>— Ally (@TragicAllyHere) <a href="https://twitter.com/TragicAllyHere/status/1119637341054865409?ref_src=twsrc%5Etfw" target="_blank" rel="noopener noreferrer">April 20, 2019</a></blockquote></div><div><blockquote data-dnt="true"><p lang="en" dir="ltr">My 8yo daughter just walked into the kitchen and said "I'm practicing wrestling, do you have any dolls I can squeeze the heads off of?"</p>— Be Best Mancino-Williams (@Manda_like_wine) <a href="https://twitter.com/Manda_like_wine/status/1143246988164644864?ref_src=twsrc%5Etfw" target="_blank" rel="noopener noreferrer">June 24, 2019</a></blockquote></div><div><blockquote data-dnt="true"><p lang="en" dir="ltr">My 8 year old son to a friend at school drop off this morning -"My Dad looks horrible without a beard!"</p>— Jim Gaffigan (@JimGaffigan) <a href="https://twitter.com/JimGaffigan/status/508952337181065216?ref_src=twsrc%5Etfw" target="_blank" rel="noopener noreferrer">September 8, 2014</a></blockquote></div><div><blockquote data-dnt="true"><p lang="en" dir="ltr">Me: I'm taking a nap. Ask your dad if you need anything and don't wake me up unless it's an emergency.<br>8yo: You mean like a fire?<br>Me:<br>8yo:<br>Me: Describe the fire.</p>— Lurkin' Mom (@LurkAtHomeMom) <a href="https://twitter.com/LurkAtHomeMom/status/1125022031836262400?ref_src=twsrc%5Etfw" target="_blank" rel="noopener noreferrer">May 5, 2019</a></blockquote></div><div><blockquote data-dnt="true"><p lang="en" dir="ltr">Me: How was school?<br><br>8-year-old: I ate my whole lunch.<br><br>Me: What about the rest of the day?<br><br>8: I thought about lunch.</p>— James Breakwell, Exploding Unicorn (@XplodingUnicorn) <a href="https://twitter.com/XplodingUnicorn/status/1107742053985910784?ref_src=twsrc%5Etfw" target="_blank" rel="noopener noreferrer">March 18, 2019</a></blockquote></div><div><blockquote data-dnt="true"><p lang="en" dir="ltr">8yo: "I made a comic today. You know Fortnite? I made something a little bit different. It's called Fartnite."</p>— Emily McCombs (@msemilymccombs) <a href="https://twitter.com/msemilymccombs/status/1219759936223285248?ref_src=twsrc%5Etfw" target="_blank" rel="noopener noreferrer">January 21, 2020</a></blockquote></div><div><blockquote data-dnt="true"><p lang="en" dir="ltr">My 8-year-old masked the smell of his fart by taking off his shoes and this is all you need to know about having a son.</p>— Jessie (@mommajessiec) <a href="https://twitter.com/mommajessiec/status/1088112980032655360?ref_src=twsrc%5Etfw" target="_blank" rel="noopener noreferrer">January 23, 2019</a></blockquote></div><div><blockquote data-dnt="true"><p lang="en" dir="ltr">8 year old me would be so mad if he saw how often I walked past gum ball machines with quarters in my pocket.</p>— Simon Holland (@simoncholland) <a href="https://twitter.com/simoncholland/status/1177189851789242368?ref_src=twsrc%5Etfw" target="_blank" rel="noopener noreferrer">September 26, 2019</a></blockquote></div><div><blockquote data-dnt="true"><p lang="en" dir="ltr">My 8-year-old's "to do" list every day:<br>1. Go to school<br>2. Pretend to be a Jedi</p>— Kelley (@KelleysBreakRm) <a href="https://twitter.com/KelleysBreakRm/status/299992465346289665?ref_src=twsrc%5Etfw" target="_blank" rel="noopener noreferrer">February 8, 2013</a></blockquote></div><div><blockquote data-dnt="true"><p lang="en" dir="ltr">My 8 year old only stayed awake so she could scream out "I haven't taken a shower ALL YEAR!" Dork. (She's going to kill on Twitter.)</p>— 〰 Just Linda 〰 (@LindaInDisguise) <a href="https://twitter.com/LindaInDisguise/status/285989487274774530?ref_src=twsrc%5Etfw" target="_blank" rel="noopener noreferrer">January 1, 2013</a></blockquote></div><div><blockquote data-dnt="true"><p lang="en" dir="ltr">My 8 year old Michael's letter to Santa. #7 "A lot of queso". <a href="https://twitter.com/hashtag/christmaslist?src=hash&ref_src=twsrc%5Etfw" target="_blank" rel="noopener noreferrer">#christmaslist</a><a href="https://twitter.com/hashtag/smartkid?src=hash&ref_src=twsrc%5Etfw" target="_blank" rel="noopener noreferrer">#smartkid</a><a href="https://t.co/MbqTZ8lBFc" target="_blank" rel="noopener noreferrer">pic.twitter.com/MbqTZ8lBFc</a></p>— Jim Gaffigan (@JimGaffigan) <a href="https://twitter.com/JimGaffigan/status/1205150590017396737?ref_src=twsrc%5Etfw" target="_blank" rel="noopener noreferrer">December 12, 2019</a></blockquote></div><div><blockquote data-dnt="true"><p lang="en" dir="ltr">I just heard my 8-year-old make the rule, "No kicking in the face with shoes on."<br><br>Safety first in this house.</p>— James Breakwell, Exploding Unicorn (@XplodingUnicorn) <a href="https://twitter.com/XplodingUnicorn/status/1078049306601549825?ref_src=twsrc%5Etfw" target="_blank" rel="noopener noreferrer">December 26, 2018</a></blockquote></div><div><blockquote data-dnt="true"><p lang="en" dir="ltr">My 8 year old just saw me struggling to edit two paragraphs, so she got a stack of paper and wrote a whole book to flex on me.</p>— 🥴steph🥴 (@eff_yeah_steph) <a href="https://twitter.com/eff_yeah_steph/status/1159525516153462784?ref_src=twsrc%5Etfw" target="_blank" rel="noopener noreferrer">August 8, 2019</a></blockquote></div><div><blockquote data-dnt="true"><p lang="en" dir="ltr">My 8-year-old came over and showed me what he wants to get my husband for Father's Day. <a href="https://t.co/AhxO4w4mI4" target="_blank" rel="noopener noreferrer">pic.twitter.com/AhxO4w4mI4</a></p>— Jessie (@mommajessiec) <a href="https://twitter.com/mommajessiec/status/1138069771625390082?ref_src=twsrc%5Etfw" target="_blank" rel="noopener noreferrer">June 10, 2019</a></blockquote></div><div><blockquote data-dnt="true"><p lang="en" dir="ltr">My 8yo daughter is trying to explain to me why it's important to handwash the dishes before putting them into the dishwasher.<br>She did not get this shit from me.</p>— Sara Says Stop (@PetrickSara) <a href="https://twitter.com/PetrickSara/status/1194762412177666049?ref_src=twsrc%5Etfw" target="_blank" rel="noopener noreferrer">November 13, 2019</a></blockquote></div><div><blockquote data-dnt="true"><p lang="en" dir="ltr">8yo: How come you only cook food that I hate?<br>Me: Well, for starters, I keep a secret recipe book called "Meals Kids Hate" <br>8:<br>Me:<br>8:<br>Me:<br>8 [eyes widening] *whispers* I knew it!</p>— Lurkin' Mom (@LurkAtHomeMom) <a href="https://twitter.com/LurkAtHomeMom/status/1073365616642400257?ref_src=twsrc%5Etfw" target="_blank" rel="noopener noreferrer">December 13, 2018</a></blockquote></div><div><blockquote data-dnt="true"><p lang="en" dir="ltr">We set up our old iPod in our 8 year old's room because she wanted to listen to music and it has my playlists on there from a long time ago.<br><br>Tonight she got mad at us and is now in her room blaring Nirvana. <br><br>It's pretty awesome.</p>— Brian Hope (@Brianhopecomedy) <a href="https://twitter.com/Brianhopecomedy/status/1159987927432253440?ref_src=twsrc%5Etfw" target="_blank" rel="noopener noreferrer">August 10, 2019</a></blockquote></div><div><blockquote data-dnt="true"><p lang="en" dir="ltr">8yo: can I tell you something?<br><br>me: no<br><br>8yo: *starts telling me something*</p>— Marcy G 🍕 (@BunAndLeggings) <a href="https://twitter.com/BunAndLeggings/status/1205295953432825856?ref_src=twsrc%5Etfw" target="_blank" rel="noopener noreferrer">December 13, 2019</a></blockquote></div><div><blockquote data-dnt="true"><p lang="en" dir="ltr">I yelled at someone for cutting me off while driving today and my 8 year old asked if they were from New Jersey. I've never been prouder</p>— Jessica Valenti (@JessicaValenti) <a href="https://twitter.com/JessicaValenti/status/1155944543079940097?ref_src=twsrc%5Etfw" target="_blank" rel="noopener noreferrer">July 29, 2019</a></blockquote></div><div><blockquote data-dnt="true"><p lang="en" dir="ltr">Me: *doing sit-ups*<br><br>8-year-old: Does that hurt?<br><br>Me: *grunting* Yeah.<br><br>8: Then stop.</p>— James Breakwell, Exploding Unicorn (@XplodingUnicorn) <a href="https://twitter.com/XplodingUnicorn/status/1087010690328682503?ref_src=twsrc%5Etfw" target="_blank" rel="noopener noreferrer">January 20, 2019</a></blockquote></div><div><blockquote data-dnt="true"><p lang="en" dir="ltr">My 8 year old suddenly loves Owl City and I don't know how to tell him that I hate the fireflies song. I could handle 100, maybe 1000, but 10000 fireflies sends me right over the edge. Too many! A plague!</p>— Ally (@TragicAllyHere) <a href="https://twitter.com/TragicAllyHere/status/1135359917458690048?ref_src=twsrc%5Etfw" target="_blank" rel="noopener noreferrer">June 3, 2019</a></blockquote></div><div><blockquote data-dnt="true"><p lang="en" dir="ltr">Me: Go practice piano. <br><br>8yo: No. <br><br>Me: It will wake up your sisters. <br><br>8yo: Okay!</p>— Jessie (@mommajessiec) <a href="https://twitter.com/mommajessiec/status/1112706707032104960?ref_src=twsrc%5Etfw" target="_blank" rel="noopener noreferrer">April 1, 2019</a></blockquote></div><section><h5>Also on HuffPost</h5><div><div data-aria-label="Video" data-provider="vidible" data-published="2020-02-17T01:06:34+00:00" data-videovertical="" data-placeholder="//img.vidible.tv/prod/2020-01/23/5e29a8a6d21f1a7249a3888b/5e29a8a60b58fc0001ed6f54_o_F_v1.jpg?w=1600&h=900&q=60"></div></div></section>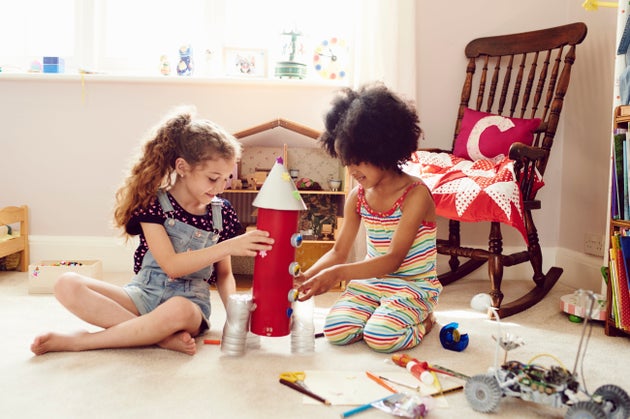 With each passing year of their lives, kids find new ways to keep their parents entertained and on their toes.
Age 8 is proof enough. And when the going gets tough, many parents of 8-year-olds turn to Twitter to lament their frustrations and share some hilarious anecdotes.
We've rounded up 40 funny and all-too-real tweets about life with 8-year-olds. Enjoy!
Source: Huffington Post Australia Athena2 https://www.huffingtonpost.com.au/entry/tweets-that-sum-up-life-with-8-year-olds_au_5e49e618c5b64433c6183b20